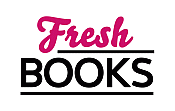 May Books for you!
Rhys Bowen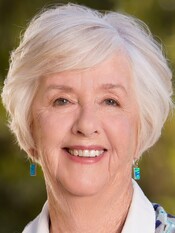 Blogging at Fresh Fiction
Rhys Bowen | Exclusive Interview: GOD REST YE, ROYAL GENTLEMEN
October 13, 2021
Danielle Jackson: Welcome to Fresh Fiction, Rhys! We are so happy to have you here to chat about your long-running series, Read More...
Rhys Bowen | On LOVE AND DEATH AMONG THE CHEETAHS
August 9, 2019
Lady Georgie has certainly come a long way since I met her in that first book called Read More...
Rhys Bowen | Her Royal Spyness
August 9, 2018
It has taken twelve books but I think Georgie is finally learning to stand up for herself. When we first met her in Read More...
Could you get CROWNED AND DANGEROUS?
August 21, 2017
Escape to Europe in the 1930s and enjoy the hunt for a murder with a Royal! Read More...
Lady Georgie is BACK!
August 7, 2017
Set a course with Georgie! ON HER MAJESTY'S FRIGHTFULLY SECRET SERVICE by Read More...
Rhys Bowen Takes Us Back in Time to Bletchley Park - enjoytopic.com
March 1, 2017
One of the fun things for me about starting a new book is the research. When I started Read More...
Rhys Bowen | Visiting with Royalty
August 15, 2016
I'm always fascinated by the American fascination with royalty. Why did the colonies fight so hard to get rid of a king, only to Read More...
Rhys Bowen | Why do We Love the Royals?
August 3, 2015
On the Fourth of July the other day I found myself wondering why America so proudly celebrates its independence from Britain every year, champions equality Read More...
Rhys Bowen | Hollywood, Fantasies, and Scandals
August 10, 2014
One of the biggest disappointments of my life was the first time I saw Hollywood. I thought I knew what to expect, after all I Read More...
Rhys Bowen | Clothes and the Woman
September 15, 2013
The say that clothes make the man, or the woman in this case. Well, at this moment clothes are making my life a misery. When Read More...
Rhys Bowen | We call it Progress.
March 2, 2013
I write books set in the past. Life for them is definitely more inconvenient and dangerous. If they get sick, they may well die from Read More...
Rhys Bowen | In Search of the Perfect Christmas
November 11, 2012
I realized recently that I write about places where I'd like to spend time. My last book featuring Lady Georgiana took place in Nice Read More...
Rhys Bowen | The Perfect Gift
December 4, 2010
Are you like me, shopping for the perfect gift at this time? Every year I try for that special gift that nobody dared to ask Read More...
Rhys Bowen | What Do I Know?
September 4, 2010
Write what you know! That's what beginning writers are always told, but frankly what most of us know is boring. I mean, how many Read More...
Rhys Bowen is the New York Times bestselling author of fifty novels, including six stand alone historical novels. Among them are The Victory Garden, The Tuscan Child, and the World War II-based In Farleigh Field, the winner of the Left Coast Crime Award for Best Historical Mystery Novel and the Agatha Award for Best Historical Novel. 2021's The Venice Sketchbook was nominated for the Edgar Award for Best Novel of the Year. Bowen's work has won over twenty honors to date, including multiple Agatha, Anthony, and Macavity awards. Her books have been translated into thirty languages and she's now writing the Molly Murphy series with her daughter Clare. She has fans around the world, including over 60,000 Facebook followers. A transplanted Brit, Bowen divides her time between California and Arizona.
Log In to see more information about Rhys Bowen
Log in or register now!
Series
Royal Spyness | Molly Murphy | Constable Evans
Books:
The Proof of the Pudding, November 2023
Hardcover
Peril in Paris, October 2023
Trade Paperback
The Paris Assignment, August 2023
Hardcover
All That Is Hidden, March 2023
Molly Murphy #19
Hardcover / e-Book / audiobook
Peril in Paris, November 2022
A Royal Spyness Mystery # 16
Hardcover / e-Book / audiobook
God Rest Ye, Royal Gentlemen, October 2022
A Royal Spyness Mystery # 15
Trade Paperback / e-Book
Where The Sky Begins, August 2022
Paperback / e-Book
Wild Irish Rose, March 2022
Molly Murphy #18
Hardcover / e-Book
God Rest Ye, Royal Gentlemen, October 2021
Royal Spyness #15
Hardcover / e-Book
The Last Mrs. Summers, August 2021
Royal Spyness Series #14
Trade Size / e-Book
The Venice Sketchbook, April 2021
Trade Size / e-Book
The Last Mrs. Summers, August 2020
Royal Spyness #14
Hardcover / e-Book
Love and Death Among the Cheetahs, July 2020
Royal Spyness #13
Trade Size / e-Book (reprint)
Above the Bay of Angels, February 2020
Hardcover / e-Book
Love and Death Among the Cheetahs, August 2019
Royal Spyness #13
Hardcover / e-Book
Four Funerals and Maybe a Wedding, July 2019
Royal Spyness #12
Trade Size / e-Book (reprint)
The Victory Garden, February 2019
Trade Size / e-Book
Murphy's Law, December 2018
Trade Size / e-Book (reprint)
The Ghost of Christmas Past, October 2018
Trade Size
Four Funerals and Maybe a Wedding, August 2018
Royal Spyness #12
Hardcover / e-Book
Bless the Bride, July 2018
Molly Murphy #10
Trade Size / e-Book (reprint)
On Her Majesty's Frightfully Secret Service, July 2018
A Royal Spyness Mystery #11
Mass Market Paperback / e-Book (reprint)
The Tuscan Child, February 2018
Hardcover / e-Book
Crowned and Dangerous, August 2017
A Royal Spyness Mystery
Mass Market Paperback / e-Book (reprint)
On Her Majesty's Frightfully Secret Service, August 2017
Royal Spyness Mystery #11
Hardcover / e-Book
Tell Me, Pretty Maiden, June 2017
Trade Size
In Farleigh Field, March 2017
Hardcover / e-Book
Time of Fog and Fire, March 2017
Molly Murphy
Trade Size / e-Book (reprint)
Away in a Manger, November 2016
Paperback / e-Book
Malice at the Palace, August 2016
Royal Spyness Mystery #9
Mass Market Paperback / e-Book (reprint)
Crowned and Dangerous, August 2016
Royal Spyness Mystery #10
Hardcover / e-Book
In Dublin's Fair City, June 2016
Molly Murphy #6
Trade Size / e-Book (reprint)
Time of Fog and Fire, March 2016
Molly Murphy Mysteries #16
Hardcover / e-Book
Away in a Manger, November 2015
Molly Murphy #15
Hardcover / e-Book
In Like Flynn, September 2015
Molly Murphy Mysteries #4
Paperback / e-Book (reprint)
Malice At The Palace, August 2015
Royal Spyness #9
Hardcover / e-Book
For The Love Of Mike, June 2015
Paperback / e-Book
The Edge of Dreams, March 2015
Hardcover / e-Book
Queen of Hearts, August 2014
A Royal Spyness Mystery
Hardcover / e-Book
Queen Of Hearts, August 2014
Royal Spyness #8
Paperback / e-Book
City of Darkness and Light, March 2014
Molly Murphy Mysteries #13
Hardcover / e-Book
A Royal Threesome, February 2014
A Royal Spyness Mystery
Paperback
Heirs And Graces, August 2013
Royal Spyness #7
Hardcover / e-Book
The Family Way, March 2013
Molly Murphy Mysteries
Hardcover / e-Book
Hush Now, Don't You Cry, March 2013
Paperback / e-Book
Murphy's Law, January 2013
Molly Murphy #1
Trade Size / e-Book
The Twelve Clues Of Christmas, November 2012
Royal Spyness #6
Hardcover / e-Book
Naughty In Nice, August 2012
Royal Spyness #3
Paperback / e-Book
Naughty in Nice, September 2011
Her Royal Spyness
Hardcover / e-Book
Bless The Bride, March 2011
Molly Murphy #10
Hardcover
The Last Illusion, March 2011
Molly Murphy #9
Mass Market Paperback
Royal Blood, September 2010
Royal Spyness #4
Hardcover / e-Book
Royal Flush, September 2010
Paperback (reprint)
Royal Flush, July 2009
Royal Spyness #3
Hardcover / e-Book
In A Gilded Cage, March 2009
Molly Murphy
Hardcover
A Royal Pain, July 2008
Royal Spyness #2
Hardcover / e-Book
Tell Me, Pretty Maiden, March 2008
Molly Murphy Mysteries
Hardcover
Her Royal Spyness, July 2007
Royal Spyness #1
Hardcover / e-Book
In Dublin's Fair City, March 2007
Molly Murphy Series, #6
Hardcover / e-Book
Oh Danny Boy, March 2007
Molly Murphy Series, #5
Paperback (reprint)
Evanly Bodies, August 2006
Constable Evans Series, #10
Hardcover
Evan Blessed, July 2006
Constable Evans Series, #9
Paperback (reprint)
In like Flynn, December 2005
Molly Murphy Series, #4
Paperback / e-Book (reprint)
Evan's Gate, April 2005
Constable Evans Series, #8
Paperback (reprint)
For the Love of Mike, December 2004
Molly Murphy Series, #3
Paperback (reprint)
Evan Only Knows, January 2004
Constable Evans Series, #7
Paperback (reprint)
Death of Riley, December 2003
Molly Murphy Series, #2
Paperback (reprint)
Evans to Betsy, February 2003
Constable Evans Series, #6
Paperback
Murphy's Law, December 2002
Molly Murphy Series, #1
Paperback / e-Book (reprint)
Evan Can Wait, December 2001
Constable Evans Series, #5
Paperback
Evan and Elle, March 2001
Constable Evans Series, #4
Paperback (reprint)
Evanly Choirs, August 2000
Constable Evans Series, #3
Paperback (reprint)
Evan Help Us, December 1999
Constable Evans Series, #2
Paperback
Evans Above, December 1998
Constable Evans Series, #1
Paperback