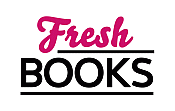 Sweet Reads in February
Collette Cameron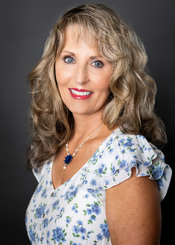 Blogging at Fresh Fiction
Collette Cameron | 20 Questions: MIDNIGHT CHRISTMAS WALTZ
December 7, 2022
1--What is the title of your latest release? MIDNIGHT CHRISTMAS WALTZ, Read More...
Collette Cameron | Nae Christmas for the Scots?
December 2, 2015
I love the unusual tidbits I stumble across while researching my historicals. In my most recent Scottish Regency, I have a British hero and a Read More...
Collette Cameron | Triumph and Treasure
December 3, 2014
One of the things I love the most about writing historical romance is coming across superstitions, old wives' tales, and myths I can incorporate into Read More...
Collette Cameron | A Chocoholic's Take: Why Writing Romance is Like Chocolate
October 5, 2013
What does she mean writing romance is like chocolate? Come on. Trust me. The first thing you do to make chocolate is pick the beans Read More...
USA Today Bestselling, award-winning author COLLETTE CAMERON® scribbles Scottish and Regency historicals featuring dashing rogues and scoundrels and the intrepid damsels who reform them. Blessed with an over-active and witty muse that won't stop whispering new romantic romps in her ear, she's lived in Oregon her entire life, though she dreams of living in Scotland part-time. A self-confessed Cadbury chocoholic, you'll always find a dash of inspiration and a pinch of humor in her sweet-to-spicy timeless romances®
Log In to see more information about Collette Cameron
Log in or register now!
Series
Castle Brides Series | Highland Heather Romancing a Scot Series | Conundrums of the Misses Culpepper | A Waltz with a Rogue | Blue Rose Romances - The Culpepper Misses | Heart of a Scot | Wicked Earls' Club | Seductive Scoundrels | The Honorable Rogues | Daughters of Desire: Scandalous Ladies
Books:
Lady Tempts a Rogue, February 2023
Daughters of Desire: Scandalous Ladies
e-Book
A Rogue Worth the Risk, February 2023
The Honorable Rogues #8
e-Book
Midnight Christmas Waltz, December 2022
Chronicles of the Westbrook Brides
e-Book
Passion and Plunder, 2nd Edition, June 2022
Highland Heather Romancing a Scot #5
e-Book
'Twas the Rogue Before Christmas, March 2022
The Honorable Rogues #7
e-Book
Christmas Kisses, October 2021
e-Book
No Lady For The Lord, May 2021
Daughters of Desire (Scandalous Ladies) #2
e-Book
Virtue and Valor, July 2020
Highland Heather Romancing a Scot #2
e-Book / audiobook
To Bargain with a Highland Buccaneer, July 2020
Heart of a Scot #8
e-Book
A Christmas Kiss for a Highlander, July 2020
Heart of a Scot 4.5
e-Book
Never Dance with a Duke, May 2020
Seductive Scoundrels #7
e-Book
A Yuletide Highlander, May 2020
Highland Heather Romancing a Scot #7
e-Book
To Marry a Highland Marauder, May 2020
Heart of Scot Book #7
e-Book
To Defy a Highland Duke, April 2020
Heart of a Scot #6
e-Book
To Woo a Highland Warrior, March 2020
Heart of a Scot #4
e-Book
To Enchant a Highland Earl, March 2020
Heart of a Scot #5
e-Book
To Seduce a Highland Scoundrel, February 2020
Heart of a Scot #3
e-Book
Duchess of His Heart, February 2020
Seductive Scoundrels #6
e-Book
Wooed by a Wicked Duke, January 2020
Seductive Scoundrels #5
e-Book
Earl of Scarborough, December 2019
Seductive Scoundrels #9
e-Book
To Love a Highland Laird, November 2019
Heart of a Scot #1
e-Book
The Viscount's Vow: Enhanced Second Edition: A Historical Scottish Romance, September 2019
Castle Brides #1
e-Book
A Kiss for a Rogue, September 2019
The Honorable Rogues ™ #1
e-Book
The Culpepper Misses Series 1-5, August 2019
e-Book (reprint)
What Would a Duke Do?, July 2019
Seductive Scoundrels #4
e-Book
A Bride for a Rogue, May 2019
The Honorable Rogues ™ #2
e-Book
The Lieutenant and the Lady, April 2019
The Blue Rose Regency Romances: The Culpepper Misses #5
e-Book
Seductive Scoundrels Series Books 1-3, March 2019
e-Book (reprint)
A Rose for a Rogue, February 2019
The Honorable Rogues ™ #6
e-Book
A Rose for a Rogue, February 2019
A Waltz with a Rogue #6
e-Book
A December with a Duke, December 2018
Seductive Scoundrels #3
e-Book
To Redeem a Highland Rake, December 2018
Heart of a Scot #2
e-Book
Only a Duke Would Dare, October 2018
Seductive Scoundrels #2
e-Book
To Love a Highland Rogue, September 2018
Heart of a Scot #1
Audio / e-Book / audiobook
Seductive Surrender, June 2018
Highland Heather Romancing a Scot #6
e-Book
The Buccaneer and the Bluestocking, April 2018
Blue Rose Romances - The Culpepper Misses #4
e-Book
Earl of Wainthorpe, February 2018
Wicked Earls' Club #3
e-Book
When a Lord Loves a Lady, November 2017
A Waltz with a Rogue Collection 1-5
e-Book
A Diamond for a Duke, August 2017
Seductive Scoundrels #1
e-Book
The Wallflower's Wicked Wager, July 2017
A Waltz with a Rogue #5
Paperback / e-Book
Passion and Plunder, June 2017
Highland Heather Romancing a Scot #5
e-Book
The Rogue and the Wallflower, June 2017
The Honorable Rogues™ #5
e-Book
To Love a Reckless Lord, April 2017
The Culpepper Misses Books 1-3
e-Book (reprint)
The Lord and the Wallflower, January 2017
Blue Rose Romances - The Culpepper Misses #3
e-Book
Scandal's Splendor, December 2016
Highland Heather Romancing a Scot #4
e-Book
To Tame a Scoundrel's Heart, June 2016
A Waltz With a Rogue Novella #4
e-Book
To Capture a Rogue's Heart, June 2016
The Honorable Rogues ™ #4
e-Book
Embraced by a Rogue: A Trilogy of Second Chance Romances, April 2016
e-Book
A Rogue's Scandalous Wish, March 2016
The Honorable Rogues ™ #3
e-Book
The Marquis and the Vixen, February 2016
The Blue Rose Romances - The Culpepper Misses #2
e-Book
Schemes Gone Amiss, February 2016
Conundrums of the Misses Culpepper #2
e-Book
Her Scandalous Wish, February 2016
A Waltz with a Rogue Novella, #3
e-Book
Heartbreak and Honor, December 2015
Highland Heather Romancing a Scot #3
e-Book
Virtue and Valor, July 2015
Highland Heather Romancing a Scot Series
e-Book
Heart of a Highlander, June 2015
e-Book
Bride of Falcon, May 2015
e-Book
The Earl and the Spinster, April 2015
The Blue Rose Romances - The Culpepper Misses #1
e-Book
Wagers Gone Awry, April 2015
Conundrums of the Misses Culpepper #1
e-Book
Triumph and Treasure, December 2014
Highland Heather Romancing a Scot Series #1
e-Book
The Earl's Enticement, June 2014
Castle Brides Series #3
e-Book
A Kiss for Miss Kingsley, January 2014
e-Book
The Viscount's Vow, September 2013
Castle Brides Series #1
e-Book
Highlander's Hope, June 2013
Castle Brides Series #2
e-Book