Abigail Owen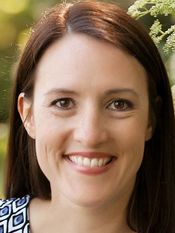 Blogging at Fresh Fiction
Abigail Owen | Exclusive Excerpt: THE PROTECTOR
December 10, 2020
Unable to stop himself any longer, Levi searched for Lyndi's smaller form behind the wall of bigger men. He backed up a Read More...
Abigail Owen | 20 Questions: TRY AS I SMITE
October 29, 2020
1--What's the name of your latest release? Try As I Smite 2 Read More...
Abigail Owen | Exclusive Interview: BAIT 'N' WITCH
June 18, 2020
Hi, Abigail! Welcome back to Fresh Fiction. Please tell us about your latest book, BAIT N' WITCH. Thank Read More...
Abigail Owen | SHIFT OUT OF LUCK - Ten Things
April 23, 2020
Two wolf-shifter alphas--male and female--enter into a mating of convenience to try to end long-running a feud between their packs Read More...
Abigail Owens | Title Challenege : THE DEMIGOD COMPLEX
February 20, 2020
What if the only reason you got your job was because you were a water nymph with the ability to turn off your reaction Read More...
Abigail Owen | Exclusive Excerpt: THE ENFORCER
December 12, 2019
Drake and Cami have met before as an Enforcer for dragon shifters, it's his job to put out and hide evidence Read More...
Abigail Owen | Make Me Cry
May 1, 2019
Usually, the books I love make me laugh. But…the books I love most make me cry. Anyone else out there love a Read More...
Pseudonym for Kadie Scott.

Paranormal romance author, Abigail Owen, grew up consuming books and exploring the world through her writing. She attempted to find a practical career related to her favorite pastime by earning a degree in English Rhetoric (Technical Writing). However, she swiftly discovered that writing without imagination is not nearly as fun as writing with it. No matter the genre, she loves to write feisty heroines, sexy heroes who deserve them, and a cast of lovable characters to surround them (and maybe get their own stories). Abigail currently resides in Austin, Texas, with her own personal hero (and she married that guy!) and their two children, who are growing up way too fast.
Log In to see more information about Abigail Owen
Log in or register now!
Series
Svatura | Legendary Consultants | Shadowcat Nation | Fire's Edge | Inferno Rising | Brimstone Inc.
Books:
The Warrior King, March 2021
Mass Market Paperback
The Protector, December 2020
Fire's Edge #4
e-Book
Try As I Smite, November 2020
Brimstone Inc. #4
e-Book
The Blood King, September 2020
Inferno Rising 2
Mass Market Paperback / e-Book
Bait N' Witch, June 2020
Brimstone Inc. #3
e-Book
Shift Out of Luck, April 2020
Brimstone Inc. #2
e-Book
The Demigod Complex, February 2020
Brimstone Inc. #1
Hardcover / e-Book
The Enforcer, December 2019
Fire's Edge #4
e-Book
The Rogue King, August 2019
Inferno Rising #1
Mass Market Paperback / e-Book
The Rookie, May 2019
Fire's Edge #3
e-Book
The Boss, September 2018
Fire's Edge #1
e-Book
The Mate, September 2018
Fire's Edge #.5
e-Book
Seneca's Faith, November 2016
Shadowcat Nation #4
e-Book
Home for the Holidays, November 2016
e-Book
The Worse for Were, July 2016
Legendary Consultants
e-Book
Tieryn's Fury, May 2016
Shadowcat Nation #3
e-Book
Her Demigod Complex, February 2016
Legendary Consultants #1
e-Book
Black Orchid, November 2015
Svatura #4
e-Book
Crimson Dahlia, October 2015
Svartura #3
e-Book
Hyacinth, October 2015
Svatura #2
Paperback / e-Book
Blue Violet, September 2015
Svatura #1
Paperback / e-Book
Sarai's Fortune, May 2015
Shadowcat Nation #2
e-Book
Andromeda's Fall, December 2014
Shadowcat Nation
e-Book