1--What is the title of your latest release?
2--What is it about?
The third of four phoenix sisters will give herself to a dragon king to help defeat a common enemy. But when his best warrior and personal bodyguard turns out to be her fated mate, things get…complicated.
3--What do you love about the setting of your book?
These books are set all over the world, mostly in mountains. I am very much a mountain girl. Now, on top of the settings I'm personally familiar with, I can wait to visit the various locations I've only visited in research.
4--How did your heroine surprise you?
Meira is the quieter sister, softer and more afraid. But what I found is that a quiet person can also have a backbone of steel, especially when it's important.
5--Why will readers love your hero?
Samael is made of honor from head to toe. A true warrior, the only thing that can throw him for a loop…is Meira.
6--What was one of your biggest challenges while writing this book (spoiler-free, of course!)?
Moving Samael and Meira's relationship from denied wanting—because she's supposed to marry his king—to trust and relationship was a slow burn of progress, that, in the end, resulted in a beautiful romance, but boy were they both stubborn on the journey.
7--Do you look forward to or do you dread the revision process?
My favorite part of the entire process. I love making a book better and better!
8--What's your favorite snack to have on hand while writing?
Depends on my mood. LOL. Tortilla chips, cucumber with ranch, chocolate in all forms!
9--Where would you go for an ideal writer's retreat?
The ideal would be Estes Park, CO. But I love to get together with my writing bestie and rent ranch and farmhouses all over Texas.
10--What's the best piece of writing advice you've received?
Don't wait for praise but do seek feedback from people you trust and use it. Don't stop after the first try. Do keep writing, and writing, and writing. Don't wait for that "perfect" idea before you start. Do take classes and workshops. Don't assume someone else can tell you how to write – incorporate what works for you. Don't think there's only one way to do this. Do research editors/agents you're querying. Do spend money on a good editor/beta reader. Do help other authors out – this is a great community of supportive folks!
11--Who is the fictional character you want to hang out with the most? (anyone in literature!)
Whichever book heroine and hero I just finished and loved. LOL. I would also say Jo from Little Women. She's always been one of my favorite characters to spend time with.
12--What's one of your earliest book memories?
The earliest is probably reading Nancy Drew without my parents' help for the first time. Best is spending a summer vacation in Estes Park, CO reading Little Women for the first time. I read it again every five years or so, and every time it speaks to me in a different way, and I identify with a different character more.
13--If you had to write in a different genre, what would it be and why?
I have 3 pen names of different romance genres – Abigail Owen writes paranormal and fantasy, Kadie Scott writes steam contemporary rom coms and cowboys, and Kristen McKanagh writes sweet contemporary romance and Amish romance. I would add historical romance next! Ha!
14--What song will automatically put you in a good mood?
Sooo many! My fav is probably "Great Day to Be Alive" by Travis Tritt
15--What is your favorite way to practice self-care?
Travel, reading time, watching movies/TV, time with family.
16--What can you eat and never get sick of?
Chocolate. It's a problem, really. LOL.
17--Will you share a favorite, recent-ish book you recommend?
I just finished Magic Touch by Luna Joya. Loved it!
18--Do you have any hobbies?
Beyond everything books? I love to travel. This past year has been rough missing out on that.
19--Are you an early bird or a night owl?
Neither. I peak around 11am. Ha! I love to sleep, so I need both ends for that.
20--What can readers expect from you next?
Next up are the final two books in my cross-over Fire's Edge and Inferno Rising series coming in August and later 2021 respectively!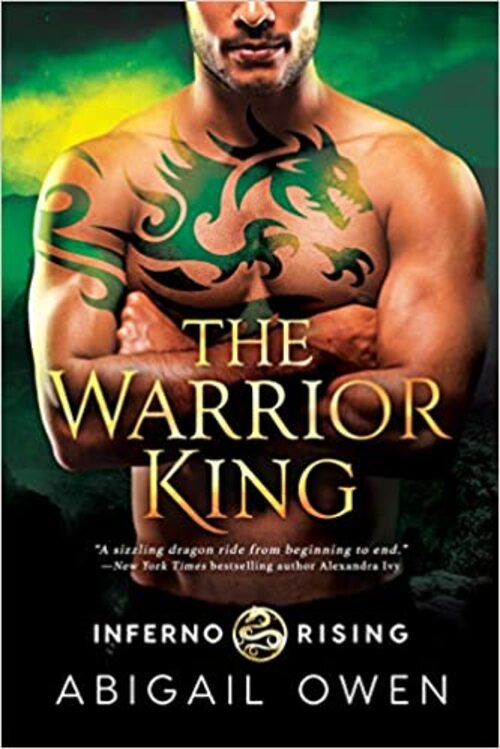 Meira Amon is the most reserved of the phoenixes, finding computers easier to deal with than people and their messy emotions. But she wants revenge against the Rotting King Pytheios for the murder of her parents just as much as her sisters. Offering herself as a queen for their ally, dragon shifter King Gorgon of the Black Clan, only makes sense.
Just one problem…
Samael Veles worked his lowborn ass off to become the fiercest warrior of the Black Clan. He has pledged his life to protect his king at all costs. Yet somehow, in the middle of war, he took one look at a woman in a reflection and gave up his heart. When that woman turns out to be the phoenix promised to mate his king and help bring peace to their kind, he has no choice but to accept it.
Until her fire unexpectedly destroys the king after they've wed. Now Samael must choose between his loyalty to his clan and protecting the queen who might be his mate from his people's wrath, one of which will unlock a destiny no one could have ever imagined…
Each book in the Inferno Rising series is STANDALONE:
* The Rogue King
* The Blood King
* The Warrior King
Romance Paranormal | Fiction Family Life [Entangled: Amara, On Sale: March 9, 2021, Mass Market Paperback, ISBN: 9781640639997 / eISBN: 9781682814895]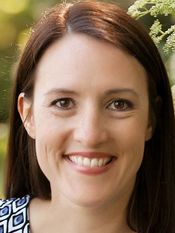 Paranormal romance author, Abigail Owen, grew up consuming books and exploring the world through her writing. She attempted to find a practical career related to her favorite pastime by earning a degree in English Rhetoric (Technical Writing). However, she swiftly discovered that writing without imagination is not nearly as fun as writing with it. No matter the genre, she loves to write feisty heroines, sexy heroes who deserve them, and a cast of lovable characters to surround them (and maybe get their own stories). Abigail currently resides in Austin, Texas, with her own personal hero (and she married that guy!) and their two children, who are growing up way too fast.
2 comments posted.