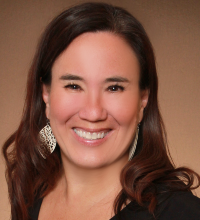 Contests
Treat yourself to this gift card for sexy reads from Kathy Lyons!

Social Media:
TWITTER
BLOG
INSTAGRAM
GOODREADS
FACEBOOK

E-mail me when Kathy Lyons releases a new book.
Blogging at Fresh Fiction
Kathy Lyons/Jade Lee | Guess How This Book was Born?
March 21, 2019
The Detroit Grizzlies are back and ready to end the plague that has been killing humans and shifters alike. Read More...
Kathy Lyons/Jade Lee | Taming Her Mate + Year of the GRIZZLY!
February 21, 2019
What do a bear and a wolf eat on their one free night? When I saw that Fresh Fiction had recipes up last week for Read More...
Kathy Lyons | GUESS WHERE I AM!
October 4, 2018
HOTEL CALIFORNIA (aka Mission Inn) in Riverside, CA How many of you know the cover of the Eagle's album Hotel California Read More...
Kathy Lyons | Rejection Therapy
August 16, 2018
Ever hear of Rejection Therapy? Guess what it is: You eat lots Read More...
Who Knew Detroit Could Be So Sexy?
April 12, 2018
There are lots of fun things to do in the Motor City. My favorites include things like NOT getting mugged and NOT witnessing a gang Read More...
Kathy Lyons | Guess What I'm Doing This Week!
March 8, 2018
So I've been doing some weird things this week. Guess what they are… Running around the neighborhood Read More...
Cover Reveal – A New Grizzlies Gone Wild book from Kathy Lyons
February 7, 2018
Guess why I love March? I'm a Shakespeare addict and I get to go around warning Read More...
Kathy Lyons/Jade Lee | The Bear Who Did What?
September 8, 2016
I'm just back from DragonCon in Atlanta. Lots of pictures of the fun below. Guess what that has to with bears? Read More...
Kathy Lyons | Wow, it's January!
January 6, 2016
I am sitting at my (brand new!) computer for the first time in a week. Everyone has left from the holiday and it took me Read More...
Kathy Lyons | #Squidge and Cinnamon Take Over Fall
November 5, 2014
Jade/Kathy is locked in her writing cave, so #Squidge and Cinnamon have decided to fill in for her today on the blog with their Read More...
Kathy Lyons | What I Did Over Summer Vacation
September 8, 2014
Today's musings will be about my summer vacation. And my first thought is: A. Did I have a vacation? Are there pictures? B. Is Read More...
Jade Lee / Kathy Lyons | Competition or Why Play Time was Always Stressful
July 23, 2014
My Fitbit Problem-- For my birthday some months ago, my daughter gave me a) a massage gift Read More...
Jade Lee | GUESS WHAT I'M DOING RIGHT NOW???
October 7, 2013
Come on, give it a go. Guess. I'll give you a hint – it's physical, I love it, and it's going to Read More...
Kathy Lyons | A Writer's Day
June 5, 2013
A Day in the Life of a USA Today Bestselling author Kathy Lyons Read More...