Instead of trying to find your perfect match in a dating app, we bring you the "Author-Reader Match" where we introduce you to authors as a reader you may fall in love with. It's our great pleasure to present Abigail Owen!
Writes:
Abigail Owen writes award-winning paranormal romance. Enjoy huge worlds that you can get lost in, adventures that will capture your imagination, and characters that you will wish you knew in real life. You deserve to lose yourself in stories that guarantee you a true escape and happy endings!
About:
Multi-award-winning paranormal romance author, Abigail Owen loves plots that move hot and fast, feisty heroines with sass, heroes with heart, a dash of snark, and oodles of HEAs! Other titles include wife, mother, Star Wars geek, ex-competitive skydiver, spreadsheet lover, eMBA, organizational guru, Texan, Aggie, and chocoholic.
What I'm looking for in my ideal reader match:
My ideal reader match for my latest book, THE CURSED KING, must love…
wounded dragon shifter heroes
feisty phoenix heroines whose powers are dormant
a villain who needs taking down
a cast of creatures including wolf shifters, gargoyles, witches, demons, hellhounds, and more
swoony worthy connection and chemistry
a wild ride
What to expect if we're compatible:
If we are compatible, you'll want to go back and read ALL my other dragon shifter books, and then read them again. And then you'll want to join my Awesome Nerds Facebook group to chat about awesome paranormal romance and my upcoming books with me and other awesome readers!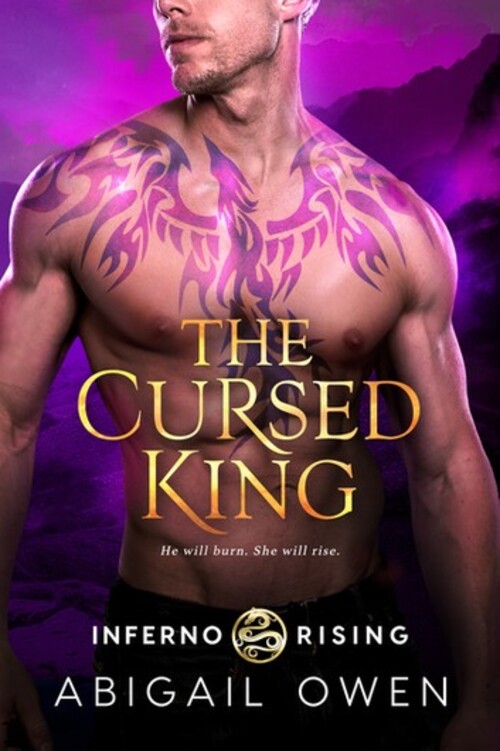 Airk Azdajah, the rightful King of the White Clan, spent half a millennium being tortured by the false High King Pytheios. The only reason he's alive is a curse— the man to kill Airk will be consumed in his own fire. Which is why Pytheios kept Airk alive, barely, unable to shift in his prison cage, driving the creature half of him into madness. Airk escaped, but he'll never be truly free. What good is a king who can never let his feral dragon loose, never fly, and never lead his people? He's better off dead.
Angelika Amon is the last unmated phoenix. The problem? She has no powers. Zip. Zilch. Angelika hates being dormant, especially now that her three sisters are blissfully mated to powerful dragon shifter kings and are very much part of the fight to take down the rotting king Pytheios, their parents' killer. What good is a useless runt of a phoenix in a battle to save the dragon kingdom?
Desperate to find some way to help, she offers herself to Airk as a mate — just for political leverage. But a dormant phoenix is no damn use to him just like a dragon who can't shift is no use to her. Until Pytheios sets his sights on Angelika for himself...
Romance Paranormal [Entangled: Amara, On Sale: October 25, 2021, e-Book, ISBN: 9781682814918 / eISBN: 9781682814918]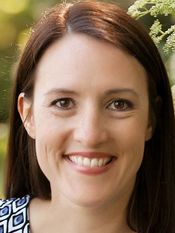 Paranormal romance author, Abigail Owen, grew up consuming books and exploring the world through her writing. She attempted to find a practical career related to her favorite pastime by earning a degree in English Rhetoric (Technical Writing). However, she swiftly discovered that writing without imagination is not nearly as fun as writing with it. No matter the genre, she loves to write feisty heroines, sexy heroes who deserve them, and a cast of lovable characters to surround them (and maybe get their own stories). Abigail currently resides in Austin, Texas, with her own personal hero (and she married that guy!) and their two children, who are growing up way too fast.
1 comment posted.