"Welcome back to Bristle Township!"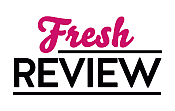 Reviewed by Samantha Cudworth
Posted January 8, 2020

Romance Suspense | Inspirational Romance
SECRET MOUNTAIN HIDEOUT is an amazing, compelling, and suspenseful story that will have you sitting at the edge of your seat and rooting for Ashley and Chase throughout the entire book. It is the second book set in the small Colorado town of Bristle Township. In this book, we do get to revisit characters from Buried Mountain Secrets, the first book in the series.
Ashley Willis is a woman with a very dark secret. She witnessed and murder and had to go on the run to stay alive. When she landed in Bristle Township she thought she found a safe place. She soon learns that the killer has found her and she is desperate and afraid. She is prepared to run again to save the people of the town and herself but Deputy Sheriff Chase Fredrick won't let her leave town. Chase is drawn to Ashley. He knows that Ashley is going to need all the help she can get and he is willing to do everything in his power to help keep her alive and have justice served. Can the two stay alive long enough to put the killer behind bars? Will Ashley leave the town behind and run?
This book was amazing! 5 out of 5 stars! I was hooked from the first page and could not put it down. This book has an amazing plot and the story was just flowing off the pages. I completely fell in love with Ashley and Chase. Their story never once felt like it was pushed or faltered in any way. They had a strong connection to their faith that kept them on course. Which is another reason I love the writing style of Terri Reed. When other authors write Christian suspense there is always at some point where the character is questioning their faith. I love that after all Ashley has been through she still had her faith and hope intact. I was feeling every emotion that Ashley and Chase went through. Terri Reed is an amazing storyteller and this book is even more proof. When you read her books you feel like you are right there with the characters. You never like something is overly dramatized. You are going to love SECRET MOUNTAIN HIDEOUT!
SUMMARY
Staying hidden has kept her alive…

But now she's been found.

A remote Colorado mountain town and a fake identity have been Ashley Willis's safe haven since fleeing after she witnessed a murder—but now the killer has found her trail. Desperate and terrified, she's prepared to run again…but Deputy Sheriff Chase Fredrick won't let her. With the lawman by her side, can she face danger head-on…and live long enough to bring a murderer to justice?
---
What do you think about this review?
Comments
1 comment posted.
Re: Welcome back to Bristle Township!

This is an excellent book. Asley Willis, Deputy Sheriff Chase Frederick, and
the rest of the folks in Bristle Township are really loyal and loving people.
Terri has written another good book.
(Jean Shaner 7:07pm January 8)
Registered users may leave comments.
Log in or register now!