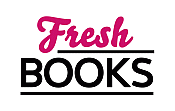 May Books for you!
Cindy Kirk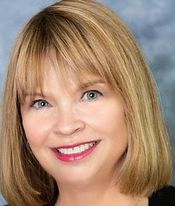 Contests
Fall in Love with Good Hope - Win A Family Affair eBook and $10 Amazon Gift Card from Cindy Kirk!
Love is in the Air in Jackson Hole: Win Sweet Home Jackson Hole and a $10 Amazon Gift Card by Cindy Kirk

Social Media:
GOODREADS
TWITTER
FACEBOOK

E-mail me when Cindy Kirk releases a new book.
Blogging at Fresh Fiction
Cindy Kirk | 20 Questions: SNOW PLACE LIKE HOLLY POINTE
November 30, 2022
1--What is the title of your latest release? SNOW PLACE LIKE HOLLY POINTE Read More...
Cindy Kirk | Author/Reader Match
August 15, 2017
Meet Cindy Kirk I'm Cindy Kirk and I write Contemporary Small-Town Romance. The latest release in my Read More...
Interview with heroine Marigold Bloom from Cindy Kirk's BE MINE IN GOOD HOPE
February 7, 2017
BE MINE IN GOOD HOPE, book 3 in the Read More...
USA Today Bestselling author Cindy Kirk is a Booksellers' Best Award Winner, a Holt Medallion Winner and a National Readers' Choice Awards finalist.

A lifelong Nebraska resident, Cindy loves reading and writing stories with happy endings because she believes in the undeniable power of love and in the promise of happily ever after. An incurable romantic and an eternal optimist, Cindy creates characters who grow and learn from their mistakes. Her emotionally satisfying stories are about real people in the context of home and family.

Cindy and her high school sweetheart husband live on an acreage with their dog, Chico, a dachshund/yorkie mix.
Log In to see more information about Cindy Kirk
Log in or register now!
Series
Good Hope | Hazel Green | Seriously Sweet St Louis | Holly Pointe | Jackson Hole series | Silver Creek - Kirk | GraceTown
Books:
A Family Affair in Good Hope, July 2023
e-Book
Sweet Home Jackson Hole, May 2023
e-Book
The Love Token, March 2023
GraceTown #2
e-Book
This Thing Called Love in Good Hope, February 2023
Good Hope #20
e-Book
Snow Place Like Holly Pointe, December 2022
Holly Pointe
e-Book
The Pink House, September 2022
GraceTown #1
e-Book
Love Me Sweet, June 2022
Jackson Hole #12
e-Book
The Five Date Challenge, April 2022
e-Book
A Doctor's Promise, April 2022
Jackson Hole #9
e-Book
No One Like Her, March 2022
Hazel Green #4
e-Book
Once Upon a Friendship, February 2022
e-Book
Home for the Holly Days, November 2021
Holly Pointe
e-Book
Together in Good Hope, September 2021
A Good Hope Novel #18
e-Book
Looks Like Love, July 2021
Jackson Hole #3
e-Book
When You Came Along, June 2021
Seriously Sweet St Louis #7
e-Book
Sunshine In Your Smile, May 2021
Seriously Sweet St Louis #5
e-Book
Make Room For Love, May 2021
Seriously Sweet St Louis #6
e-Book
With Just One Kiss, April 2021
Seriously Sweet St Louis #4
e-Book
Don't Say Maybe, March 2021
Silver Creek #3
e-Book
Can't Say No, March 2021
Silver Creek #2
e-Book
Just Say Yes, March 2021
Silver Creek #1
e-Book
Surrender Your Heart, February 2021
Seriously Sweet St Louis #3
e-Book
Finding Home in Good Hope, February 2021
Good Hope #16
e-Book
As If You Were Mine, January 2021
Seriously Sweet St Louis #2
e-Book
If I Belong With You, December 2020
Seriously Sweet St Louis #1
e-Book
For the Love of Ivy, November 2020
e-Book
True to You in Good Hope, October 2020
A Good Hope Novel #15
e-Book
Worth the Wait, September 2020
e-Book
Her Kind of Hero, August 2020
Jackson Hole #7
e-Book
Second Chance Family, July 2020
Jackson Hole #5
e-Book
Love Lessons in Good Hope, June 2020
A Good Hope Novel #14
e-Book
Baby Dreams in Good Hope, May 2020
Good Hope #13
e-Book
Say Yes to a Second Chance, March 2020
Jackson Hole #3
e-Book
Bachelor Games in Good Hope, February 2020
Good Hope #12
e-Book
How to Romance a Stranger, January 2020
e-Book
Holly Pointe & Candy Canes, December 2019
Holly Pointe #2
Paperback / e-Book
It Started with Joy, November 2019
Jackson Hole #1
e-Book
Thankful in Good Hope, October 2019
Good Hope #11
e-Book
One & Only You, September 2019
Hazel Green #3
e-Book
Romancing Rachel, August 2019
Fiancee for the Summer #3
e-Book
Sparks Fly in Good Hope, July 2019
Good Hope #10
e-Book
Charmed by Claire, June 2019
Fiancee for the Summer #2
e-Book
Tempted by Taylor, June 2019
Fiancee for the Summer #1
e-Book
A Match Made in Good Hope, May 2019
Good Hope #9
e-Book
Her Ten Year Secret, April 2019
e-Book
Love Me Tomorrow, March 2019
e-Book
Love Me Tonight, January 2019
Love Me duet #1
e-Book
Holly Pointe & Mistletoe, November 2018
Holly Pointe #1
e-Book
One Step Away (Hazel Green Book 2), September 2018
Large Print / e-Book
One Step Away, September 2018
Hazel Green #2
e-Book
Tie the Knot in Good Hope, August 2018
Good Hope #7
e-Book
One Fine Day, March 2018
Hazel Green #1
e-Book
Marry Me In Good Hope, February 2018
Good Hope #6
e-Book
Say I Do in Good Hope, November 2017
Good Hope #5
e-Book
Forever in Good Hope, August 2017
Good Hope #4
Trade Size / e-Book
Be Mine in Good Hope, February 2017
Good Hope #3
Paperback / e-Book
Summer in Good Hope, July 2016
Good Hope #2
Paperback / e-Book
Reunited in Good Hope, February 2016
Good Hope #8
e-Book
Christmas in Good Hope, December 2015
Good Hope #1
Paperback / e-Book
Baby on His Doorstep, October 2014
e-Book
A Jackson Hole Homecoming, June 2013
Mass Market Paperback / e-Book
Expecting Fortune's Heir, May 2013
Fortunes of Texas Southern Invasion
Mass Market Paperback / e-Book
The Doctor and Mr. Right, March 2013
Mass Market Paperback / e-Book
His Valentine Bride, February 2013
Paperback / e-Book
The Doctor's Not-So-Little Secret, March 2012
Mass Market Paperback / e-Book
Jackson Hole Valentine, February 2012
Mass Market Paperback / e-Book
If The Ring Fits, September 2011
Paperback / e-Book
In Love With John Doe, June 2010
Paperback
The Doctor's Baby, April 2010
Mass Market Paperback / e-Book
Merry Christmas, Cowboy!, November 2009
Mass Market Paperback
Your Ranch Or Mine?, July 2009
Paperback / e-Book
Claiming The Rancher's Heart, March 2009
Mass Market Paperback / e-Book
One Night Stand, May 2008
Mass Market Paperback
The Tycoon's Son, August 2007
Mediterranean Nights
Paperback
When She Was Bad, July 2007
Mass Market Paperback
Romancing the Nanny, March 2007
Paperback