Terri Reed | Childhood Holiday Memories
GIVEAWAY: a copy of A FAMILY UNDER THE CHRISTMAS TREE+ Starbucks card!

October 28, 2016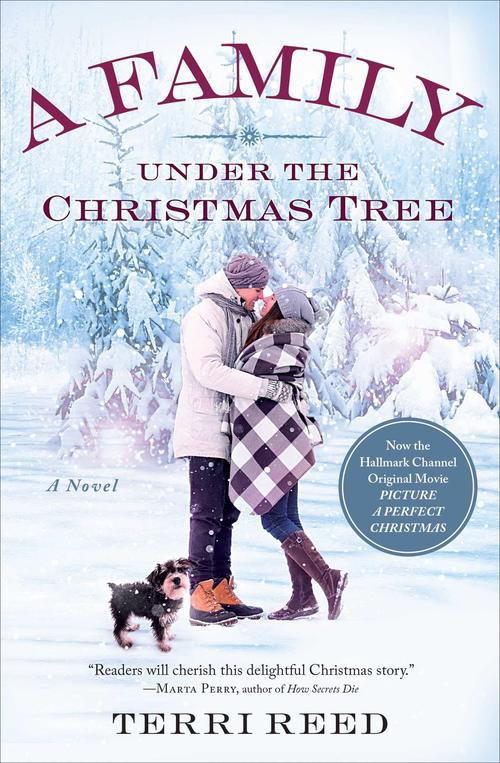 A Family Under the Christmas Tree
Terri Reed
AVAILABLE

October 2016
On Sale: October 1, 2016
Featuring: Sophie Griffith; David Murphy
240 pages
ISBN: 150114474X
EAN: 9781501144745
Kindle: B01F2MYJQQ
Paperback / e-Book
Add to Wish List

Also by Terri Reed:
Deadly Christmas Memories, November 2022
Forced to Flee, October 2022
Deadly Alaskan Pursuit, September 2022
Detection Detail, April 2022

This time of year always reminds me of my childhood hometown. I grew up in the foothills of the Sierra Nevada Mountains in the city of Sonora, California, the county seat of Tuolumne. A beautiful place with tree covered hills all around, lakes and rivers for fishing and swimming within a short drive. There are hiking trails through towering pines and camping sites beneath starry skies. Brick buildings amid a park like setting downtown with cute shops and quaint restaurants. Parts of the Back to the Future movies and Little House on the Prairie television show were filmed in our county. I remember once nearly running into Michael Landon walking down the sidewalk.
Sonora resides in the 'heart of gold country' and is also known as the 'Queen of the Southern Mines', named after the miners of Sonora Mexico who settled in the area in mid-1800's. The success of California's "Mother Lode" can still be seen today, as Sonora remains the center of commerce for the region. There's even a replica gold rush town, Columbia, on the outskirts of the city, complete with wooden sidewalks, gold panning and stagecoach rides. Columbia was one of my favorite places to hangout when I was teen. There's a live theatre at one end of the town that would put on wonderful plays. My friends and I volunteered to be ushers for many years. I have fond memories of growing up there but I don't miss the summer heat or the rattlesnakes.
My family arrived in Sonora during the depression. My grandparents came from Missouri to open a Safeway store that is still there today. My grandfather left Safeway to open his own grocery store in nearby Twain Harte and then later opened a laundry mat in downtown Sonora before retiring. When I was three, my parents divorced and my mom and I moved in with my grandparents. They had a big house with a large lot where my grandfather tended a garden that produced fresh vegetables and fruits. There's nothing better than food straight from the earth. I miss those days with my grandparents.
Every fall, after harvesting the persimmons off the trees in their yard, my grandmother would prepare the fruit into a pulp that she then froze. As a child, I can remember the excitement I felt when I saw her pull out the bag of pulp from the freezer at Christmas Time. There's nothing better than a warm Persimmon cookie and homemade vanilla ice cream while opening presents on Christmas Day.
Here's my Grandmother Vida Westfall's recipe for Persimmon Cookies:
1 cup sugar
1/2 cup shortening
1 cup persimmon pulp
1 teaspoon vanilla
1 cup raisins
2 cup flour
1 cup milk
1 teaspoon soda
1/2 teaspoon salt
1/2 teaspoon nutmeg
1/2 teaspoon cinnamon
1/2 teaspoon cloves
Mix in order given. Drop rounded teaspoon full on greased cookie sheet. Bake at 375 degrees for 10-15mins.
You can buy Persimmons at the grocery store if you don't have access to a tree :-) And you might even find already made pulp. But if not, to make the pulp from fresh fruit: remove the stem, cut in half. Use a spoon to delicately scoop out the seeds, place the fruit in a blender and puree. Then pour the persimmon puree into a sieve over a bowl and press with the back of the spoon. The smooth puree will be pushed through the sieve.
Enjoy!
I hope you have a wonderful fall and holiday season.
GIVEAWAY
What is your favorite holiday food memory? Tell us below and one reader will get a copy of A FAMILY UNDER THE CHRISTMAS TREE and a Starbucks gift card for 10.00!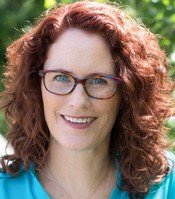 Award winning multi-published author Terri Reed discovered the wonderful world of fiction at an early age and declared she would one day write a book. Now she is fulfilling that dream writing full-time. Her romance and romantic suspense novels have appeared on Publisher's Weekly top 25, Nielsen's Bookscan top 100, Amazon's top 100, and featured in USA Today, Christian Fiction Magazine and Romantic Times Magazine. Her books have finaled in Romance Writers of America's RITA contest, National Reader's Choice Award contest and the American Christian Fiction Writers The Carol Award contest. She resides in the Pacific Northwest with her college-sweetheart husband, two wonderful children, and a scrappy dog. When not writing, she enjoys spending time with her family and friends, gardening and playing tennis.
You can write to Terri at P.O. Box 19555 Portland, OR 97280 or visit her online at www.terrireed.com or email her at [email protected] or leave comments on Craftie Ladies of Romance or www.loveinspiredauthors.com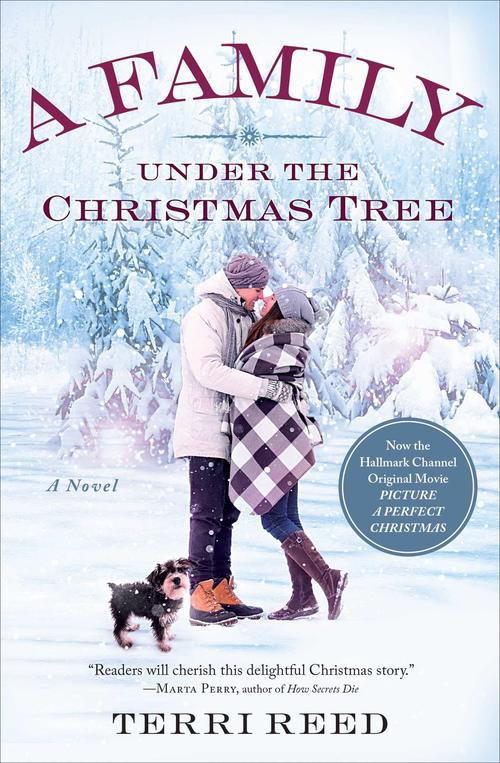 In this heartwarming tale set during the Christmas season, a single father and a fashion photographer are brought together by a young boy and a mischievous Bernese mountain dog—but first they must learn to set aside their differences if they are willing to let their relationship bloom.
David Murphy never knew much about kids. But when his brother dies unexpectedly, David is granted custody of his six-year-old nephew, Troy, who he's only seen once a year since he was born. He already has his hands full running his business, and he has no idea how to help the grieving boy. When Troy runs off one day, David finds him at a park playing with an adorable and rambunctious Bernese mountain dog—who leads him to Sophie.
Sophie Griffith has spent her life travelling around the world as a photojournalist. She has never stayed in one place for long, and her new assignment—helping her grandmother for a few weeks—is just temporary. Once Christmas day comes, Sophie is off the hook and can leave for a new adventure. Caring for her grandmother is a piece of cake—but caring for her new Bernese mountain dog, Riggs, is a different story. It doesn't help that Riggs strikes up a friendship with a lost little boy one day at the park—and leads her to David.
Neither David nor Sophie have time for romance. But as they spend more time together, they start falling for each other even though they know it can't go anywhere. Sophie will be gone after Christmas, and the last thing David needs is another distraction as he tries to comfort Troy. But as their faith and growing love for the boy and dog unites them, they wonder whether it's more than a holiday romance…and maybe Troy might finally get his Christmas wish for a family.
Holiday | Inspirational Romance | Romance Contemporary [Howard Books, On Sale: October 1, 2016, Paperback / e-Book, ISBN: 9781501144745 / eISBN: 9781501144776]
And don't miss her latest suspense novel...
Northern Border Patrol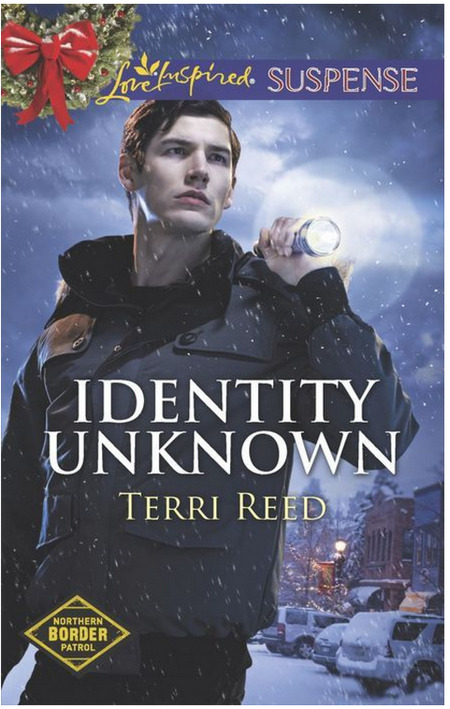 MISSING MEMORIES
When a John Doe washes up on the shores of Calico Bay, no one knows who he is—including him. But one thing's instantly clear to deputy sheriff Audrey Martin: the man's marked for murder. And she's the only one who can protect him from the assassins who lurk at every turn. The arrival of a team of men claiming he's Canadian Border Services officer Nathanial Longhorn only further complicates the matter. As his memories slowly start drifting back, Nathanial's determined to work with Audrey to uncover who wants him dead and why. But he's tangled in something that threatens to submerge them both. And unless Audrey can help him figure out what, this Christmas might be their last.
Romance Suspense | Inspirational Romance | Inspirational Mystery [Harlequin Love Inspired Suspense, On Sale: October 1, 2016, Paperback / e-Book, ISBN: 9780373447701 / eISBN: 9781488008702]
Comments
83 comments posted.
Re: Terri Reed | Childhood Holiday Memories

Thank you FreshFiction for hosting me today. I look forward to hearing some
yummy holiday foods.
(Terri Reed 11:19am October 28, 2016)
My favorite holiday food memory is preparing and enjoying
latkes during Chanukah. Yummy, memorable, special and savored
with applesauce, apple cake and family warmth.
(Sharon Berger 11:31am October 28, 2016)
Popcorn Christmas cake my grandmother made.
(Rhonda Laney 11:50am October 28, 2016)
my mom makes squash dressing and it's the best, it's made with yellow squash.
(Jennifer Beck 1:35pm October 28, 2016)
Always my grandmother's pumpkin pie... we still make it even though she has been gone for years! Big family tradition!
(Colleen Conklin 2:30pm October 28, 2016)
My favorite holiday food memory - it is my Mother's Cherry
Cheese Pie! My Mother passed away several years ago, but i
still make this dessert every Holiday!
(Denise Searles 3:20pm October 28, 2016)
Grandmas frozen fruit salad..... I wish I had the recipe.
(Cathy Thomas 3:31pm October 28, 2016)
My favorite memory is all the Christmas cookies my sister
used to bake. Sometimes there were up to fifteen different
kinds. She put so much love into them and shared them with
family and friends. Miss her and those cookies so much!
(Maryann Skaritka 4:30pm October 28, 2016)
It was Sand Tarts butter, flour, can't remember what else but baked and then rolled in powder sugar um delish especially hot
(Jeri Dickinson 5:29pm October 28, 2016)
At my grandmother's house we had a table full of cakes and
pies every year. My favorite was the homemade coconut cake.
(Ginger Hinson 6:09pm October 28, 2016)
Sharon, latkes sound fabulous. I love Apple Cake. My grandma used to make
it every fall. Hmmm. I may have to break out her recipe.
(Terri Reed 8:27pm October 28, 2016)
Rhonda, popcorn Christmas cake sounds amazing. I'd love to taste that.
(Terri Reed 8:27pm October 28, 2016)
Jennifer, the thought of yellow squash dressing makes me hungry! I love
squash. My favorite is butternut.
(Terri Reed 8:28pm October 28, 2016)
Colleen, pumpkin pie is always a hit. I'm sure your grandmother's recipe is
delicious.
(Terri Reed 8:29pm October 28, 2016)
Denise, I've never heard of cheese pie. Interesting.
(Terri Reed 8:30pm October 28, 2016)
Cathy, I've never had a frozen fruit salad. That is intriguing. Maybe someone
else in your family has the recipe.
(Terri Reed 8:31pm October 28, 2016)
Maryann, making Christmas cookies with my mother is one of my fondest
memories. I'd decorate them and then take them to all the teachers at
school. I only made one kind though.
(Terri Reed 8:32pm October 28, 2016)
Jeri, Sand Tarts sound like an interesting dessert. Anything with powdered
sugar.
(Terri Reed 8:33pm October 28, 2016)
Ginger, how fun to have so many choices of dessert.
(Terri Reed 8:34pm October 28, 2016)
I used to live 20 min south of SF and when I was in my
foster home we all got to help cook. The best memory was
that on weekends I got to go to my grandparents home to
stay and my grandma and I used to make spritz cookies on
the old time spitzer she used to make them on that was
the early 20's. So glad I learned as she lived to be 100
and 1/2 and her health was wonderful she lived in an apt
with my grandfather. She passed due to falling in the
school yard in a big hole and got a brain bleed 3 years
ago. I have taught my 2 kids how to use the spriter i
found at a garage sale years ago and so glad that i did
as my daughter has a family and she can make them with
her family since i live in Iowa now.
(Peggy Clayton 9:44pm October 28, 2016)
My holiday food memories are gingerbread and my mom making candies for our family and friends - peanut butter cups, chocolate turtles, santa peppermint bark, chocolate covered cherries, mints, and spiced nuts. We had this big tin they were stored in and I loved them.
(Pam Howell 6:35am October 29, 2016)
My grandmother always made mince tarts and I loved them. Now that she has gone I make them but I'm the only one in the family that loves them. HA So...I freeze them and think of her everyday when I have one with my tea, as I'm reading my book!
(Bonnie Capuano 9:06am October 29, 2016)
The only thing I can remember is making sand tarts which were so good, butter, flour and forget what else but after baking we rolled them in powder sugar and hot, oh yes pecans too.
(Jeri Dickinson 2:30pm October 29, 2016)
My Nana's baked beans. Nobody in the family has been able to make them.
(Susan Clickner 3:10pm October 29, 2016)
My mother was not the best cook in the world but she tried. Imagine how happy she was when Swanson gave the world the first "TV" dinners. But for the Jewish holidays, she made brisket. She tried. Yes, it was tough. Yes, it may have been stringy, but, we had to have brisket. I sure do wish she was here to make it.
(Susan Coster 3:20pm October 29, 2016)
My favorite holiday food memory is all the different candies
Mom would make. Her peanut brittle was awesome. I remember
asking her how do I know when it's done. She said, "Pay close
attention to the smell and color." Mom passed away a couple
years ago and every time I make her fudge or peanut brittle I
can still hear her words. "Pay close attention to the smell
and color. " :)
(Tammy Pol 5:02pm October 29, 2016)
My favorite holiday food memory is my grandma's enchiladas. She would make them every Christmas Eve dinner. We had a nice fancy, family meal for Christmas day dinner, but I always loved my Grandmas Enchiladas for Christmas Eve. It was a staple as we grew. Though my grandma is now gone, my sister and I have kept the tradition and her recipe alive :)
(Jolene Allcock 9:38pm October 29, 2016)
Thank you so much for the blog and the recipe. Thinking of the times we got together with family to do the yearly baking for everyone brings such wonderful memories. It was a full week-end of baking and everyone went home with boxes and boxes of wonderful treasures. Thank you.
(K Peters 11:42pm October 29, 2016)
making cookies and fudge for Christmas
(Denise Holcomb 12:23pm October 30, 2016)
I like the German Chocolate cake and the fudge. We only have
a German chocolate cake at the holidays. My mother and Aunt
make them.
(Cynthia Cook 9:55am October 30, 2016)
Thanks so much for the Persimmon cookies recipe I have not had that in years. The book sounds good too, she is a new Author for me. thanks
penney
(Penney Wilfort 12:12pm October 30, 2016)
I love German Chocolate cake but we never made it, just bought it
(Jeri Dickinson 12:52pm October 30, 2016)
Making cookies with my mother- she loved Christmas.
(Carol Funfar 3:32pm October 30, 2016)
Making pigs-in-a-blanket with my brother
(Reava Bennett 5:15pm October 30, 2016)
my mom always cooked from scratch,,her cornbread dressing
was awesome,,took me years to beg the recipe from her
(Vickie Couturier 5:29pm October 30, 2016)
My mother made her fruitcake, the only edible not to mention,
delicious, fruitcake in the world! Served with home made hard
sauce! Yum! Also mincemeat pies. Now my niece does the
fruitcake & mince pies using my mother's recipes.
(Kathleen Bylsma 10:43pm October 30, 2016)
on the sand tarts I mentioned earlier I forgot the butter, wish I could have found my receipe
(Jeri Dickinson 12:03pm October 31, 2016)
we love pumpkin pie!!
(Betsy Neville 2:53pm October 31, 2016)
Peggy, so sorry for you grandmother's passing. What a great memory and
tradition to share with your own family.
(Terri Reed 3:01pm October 31, 2016)
Pam, all those sweets sound fantastic.
(Terri Reed 3:03pm October 31, 2016)
Bonnie, mince tarts? I've never heard of that. How interesting. So fun that
you can have a special treat while reading!
(Terri Reed 3:04pm October 31, 2016)
Susan Clickner, baked bean are a good and healthy dish.
(Terri Reed 3:06pm October 31, 2016)
Susan Coster, I remember those Swanson TV dinners when I was a kid.
Such a sweet way to remember your mother. Knowing she loved you and
wanted to cook for you is special.
(Terri Reed 3:09pm October 31, 2016)
Tammy, your mother gave you sound advice. Such a special memory to
share with your family.
(Terri Reed 3:10pm October 31, 2016)
Jolene, what a nice way to remember and honor your grandmother by
keeping the tradition alive.
(Terri Reed 3:11pm October 31, 2016)
K, that is a nice memory. Its such a joy to be with family, cooking and making
memories.
(Terri Reed 3:12pm October 31, 2016)
Denise, cookies and fudge are yummy Christmas treats.
(Terri Reed 3:13pm October 31, 2016)
Cynthia, my husband love German Chocolate Cake too. That's his special
birthday treat. I'd never thought about serving it at Christmas. Hmmm.
Maybe we will.
(Terri Reed 3:14pm October 31, 2016)
Pen, thank you for stopping in. It's nice to hear someone else has had
persimmon cookies. I don't know many people who have had them.
(Terri Reed 3:15pm October 31, 2016)
Carol, so nice to have fond memories with your mom.
(Terri Reed 3:16pm October 31, 2016)
Reava, who fun to make pigs in a blanket with your brother. Such a bonding
memory.
(Terri Reed 3:17pm October 31, 2016)
Vickie, I love that you had to 'beg' the recipe from your mom. Cornbread
stuffing sounds delicious.
(Terri Reed 3:18pm October 31, 2016)
Kathleen, LOL that's great that your niece is continuing the tradition of
fruitcake and mince pie.
(Terri Reed 3:19pm October 31, 2016)
Jeri, those sand tarts do sound good.
(Terri Reed 3:20pm October 31, 2016)
Betsy, pumpkin pie is a staple for sure at the holidays.
(Terri Reed 3:20pm October 31, 2016)
It was so much fun when we were able to get the family together and all of the good cooks brought over their signature dishes and every dish tasted good.
(Leni Kaye 5:27pm October 31, 2016)
We always munched on chocolate chip cookies while we opened our Christmas presents. I can still taste them.
(Carol Woodruff 7:00pm October 31, 2016)
Every Christmas, my step mother's family invites us over
for excellent Italian food. Unfortunately, everyone moved
out of state this year, so it will be a memory. :(
(Sharlene Wegner 7:24pm October 31, 2016)
We call it stuffing, but it never goes in the turkey, so it's
probably really dressing. But to me, it's the very best part
of the entire meal!
(Nancy Ludvik 8:04pm October 31, 2016)
Baking cookies until I couldn't stand up is crazy, but
still a great memory with my mother - they went to so many
people, and I really miss her oatmeal cookies - sometimes
she'd make them look like crispy lace and sometimes all fat
& chewy. Never could figure out the cut flour or
sugar or is it add flour... or sugar? BTW I'd grab up the
Family under a Christmas Tree just because of the Berner
puppy.. but after reading the blurb, I know I'll enjoy the
story, too.
(Lori Howe 8:21pm October 31, 2016)
My favorite memory would be when I was growing up and my
Mom and I would make all different kinds of cookies and we
would make up trays of cookies to share with friends and
neighbors. I still do this in honor of my Mama.
(Doris Lankford 8:29pm October 31, 2016)
I used to bake a lot so we always had numerous cookies and
candies. Favorite for the kids is still Chocolate Oatmeal
Cookies (no bake cookies). Of course, the beautiful turkey on
Thanksgiving is still a favorite of mine.
(Kathy Church 8:30pm October 31, 2016)
my neighbor's fruit cake. took me several years to figure
out why my folks wouldn't let me eat it! Seems I had to get
a bit older...
(Sandy Haber 8:40pm October 31, 2016)
A fabulous bowl of Gramma's Sweet Potato Jumble. So good, I can taste it now.
(Cathie McElwee 10:22pm October 31, 2016)
My Mom used to make many different types of Christmas cookies
- my favorite was Sweetheart (aka Thumbprint) cookies with
raspberry jam.
(Diane Sallans 10:32pm October 31, 2016)
I liked the desserts the best there was always lots of different ones, so if you didn't like one there was always another one
(Jeri Dickinson 5:03pm November 1, 2016)
My great aunt was Norwegian and we kids would go over to their
house to make all the traditional Norwegian holiday treats I
still do!
(Kathleen Bylsma 9:44pm November 1, 2016)
My brother's birthday was Christmas Day. So he always had a cake, and then we also sang happy birthday to the Baby Jesus in front of the crèche.
(Nancy Reynolds 9:18am November 2, 2016)
Making a salad with my grandmother that is called 7up salad. Its jello, pineapple
and 7up
(Valerie Miller 3:46pm November 2, 2016)
Sand tarts made with flour, butter, pecans and baked and rolled in powder sugar yum hot
(Jeri Dickinson 4:59pm November 2, 2016)
My favorite memory is making sugar cookies with my family.
Marilyn
(Marilyn Collins 9:52pm November 2, 2016)
Making cookies.
(Melanie Rosen 10:03pm November 2, 2016)
My grandmother baking pumpkin pies during the holidays is my favorite
food memory.
(Jackie Wisherd 10:16pm November 2, 2016)
my mother always made fruit cakes during the Christmas holiday
and that was the only time of the year that she made them
(Shirley Younger 12:28pm November 3, 2016)
My favorite holiday food memory is probably pretending to like the potica my
father made, because I adored him. The potica was too rich and complex for me as
a child, but I like it and make it now. My son doesn't pretend to like it, even though
we love each other very much. :D
(Mary Ann Dimand 1:17pm November 3, 2016)
Helping my mom make boiled raisin cookies each year.
(Yuka Liew 8:56pm November 3, 2016)
my fav holiday food memory is making home made sugar
cookies with my mom. we would roll out the dough and use
the metal cookie cutters that only came out once a year and
even made our own homemade icing. I miss those cookies and
those time so much.
(Angie Lilly 12:13pm November 4, 2016)
My mother baked fruit cakes for Christmas. I've never enjoyed the ones baked by others as much as hers. I guess it's the love she added to them.
(Anna Speed 12:34pm November 4, 2016)
~ My favorite holiday food memory has to be the one
closest to my heart; baking holiday cookies and pies with
my mom and Nanny by my side. I started early as a 4 year
old. Mom would have everything set up in the kitchen and
a special place for me at the table. We didn't have a
fancy mixer and only a tiny kitchen but Mom always made
it work. We would measure out the ingredients and Mom
would always point out how the blue and white canister
set used to be her great grandma's. With my grandma, she
never had to measure anything and everything always
turned out perfect especially her apple fritters and
homemade donuts. Mom would let me peel apples, measure
out the flour and sugar and always let me lick the
beaters and spoons. Mom's homemade apple pie was the best
especially with the apple's we got from the apple
orchard. When I was little, Mom always let me have the
scraps of homemade pie dough to make my own little pie.
The smells that danced through the house on Christmas
week wrapped themselves around my heart, never to be
forgotten. ~
(Suzanne Drews 5:57pm November 4, 2016)
Persimmons were my mother's favorite treat! When my mom would say, "I'd like something EXOTIC to eat", I knew she craved persimmons. I can bet she would have loved the persimmon cookies as well. Many thanks for the giveaway.
(Susan Coster 6:20pm November 4, 2016)
sand tarts flour, butter, pecans, powder sugar
(Jeri Dickinson 8:53pm November 4, 2016)
I like cheese cake with berries. Friends like it too.
(Deb Pelletier 10:21pm November 4, 2016)
Such yummy goodies! Thank you all for sharing. I couldn't keep up with all
the comments. I'm knee deep in a deadline. I hope you all have a fabulous
holiday season.
(Terri Reed 1:39pm November 7, 2016)
Registered users may leave comments.
Log in or register now!