"Life testing the strength of sisters"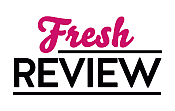 Reviewed by Sandra Wurman
Posted February 22, 2023

Romance Small Town | Romance Contemporary | Romance Holiday
Reading THE WISH LIST by Michelle Major is like looking at family dynamics through a microscope. It follows three daughters who were basically raised by the oldest of them, Beth. Their single mother seemed to have eagerly relinquished that responsibility. Beth, Freya, and Trinity are now together to tackle the newest challenge of being May Carlyle's daughters.
May wrote about life without a man around and traveled extensively on book tours touting her story. She left her daughters alone, but luckily, they had each other and Beth was unchallengingly left in charge. The girl's goals were to not attract attention, especially to the fact that very often there was no adult in their house. It was a complicated system of appearing normal in a home situation that was anything but.
Of course, there were issues between the three sisters as Beth had to rule with an iron fist. Freya and Trinity were too young and innocent to realize Beth's rules were absolutely necessary. As adults, they are becoming aware of what could have happened if Beth had not taken charge.
Now they are all back home in the small town of Magnolia. May is rehabilitating from a stroke. The sisters face a brand new challenge, dealing with this woman who seems so much more emotionally attached to them. And all three sisters are trying to face their own issues. Each one has emotional baggage. They have not been transparent about their lives. But they love and need each other, never more so than now.
THE WISH LIST is like a self-help book for siblings in many ways. Getting over the angst for the control Beth had over them as kids, Freya and Trinity begin to see their relationship as something quite different. Sure Beth was and still is bossy, but the sisters now face the fact that she had to be. For Beth that control is exceedingly difficult to hand over even now that her younger sisters are adults. Trinity is having a baby without a husband. Freya is realizing her need to distance herself from her career and lifestyle. Beth acknowledges that her need to control stems from not having anyone watching her back. Now back at home with their mother, these sisters are finding their way back to being a family, which is joyous to watch even when reality at times puts a kibosh on their new relationships.
The interaction between all the characters in THE WISH LIST brings the story to life. Michelle Major created fabulous characters in the latest novel in the Carolina Girls series. Each one is real and flawed. As time goes on, the sisters' lives begin to blossom with rays of hope. For themselves, each other, for their mother, and dare we say their future happiness.
SUMMARY
This Christmas the Carlyle sisters will rediscover the gift of family
For some families, a Christmas reunion is like a feel-good movie. For Beth Carlyle, it might be more of a disaster epic. Her ex-husband's new girlfriend is already pregnant. Her self-absorbed, bestselling author mother recently suffered a stroke and has summoned Beth's sisters, Freya and Trinity—neither of whom even seem to like Beth very much—back to Magnolia. Beth's so lonely and stressed that she spills her guts to a stranger, wondering why the handsome newcomer affects her so deeply. Reality TV star Freya deliberately forged a career that would upset her mother, who's always been as brilliant as the sun…and just as distant. Now a handsome literary agent is making Freya dream of a different life. As for Trinity, she just wants to start over after leaving an abusive relationship and make a future for her and her baby.
It'll be a Christmas like no other in Magnolia. But the Carlyle sisters might find they have more in common than their shared past—and that the holidays are made for second chances.
Includes a bonus holiday novella set in Magnolia!
---
What do you think about this review?
Comments
No comments posted.

Registered users may leave comments.
Log in or register now!