"The unique plot of STAY AWAKE reeled me in and kept me in its thrall until the very end!"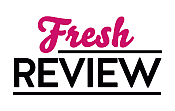 Reviewed by Angie Elle
Posted August 16, 2022

Suspense | Thriller Psychological
Audiobook narrated by Imogen Church and January LaVoy.
In STAY AWAKE, Megan Goldin introduces us to Liv Reese, a woman who wakes up in the backseat of a taxi only to realize life as she knows it…is not life as she knew it. Not only is it two years later than she remembers, but a bloody knife leaves Liv wondering what she might have done before last falling asleep.
After reading THE NIGHT SWIM from this author, I knew I'd be picking up whatever she wrote next. And I'm glad I did. This book has such a unique premise. Every time Liv wakes up, she forgets the events of the last two years. Her present is really her past, and she can't find the memories she's looking for no matter how hard she tries. She's lost her phone, and the only clue she has that things are amiss (aside from her lost memory) are the words 'Stay Awake' written on her skin.
There's another point of view in this book from a female detective on the case, and it felt gratuitous. It didn't add much to the story, and it had the added slap in the face of the woman laying out all the elementary aspects of the case in an effort to make her appear intelligent. She was also under the impression that since she'd been in the military and 'paid her dues,' she should be elevated to the status she wanted, and her nose was out of joint at having to prove herself to her coworkers. That was a turnoff for me, but since her POV wasn't huge, it didn't detract from the story much.
Liv is a character who has a lot of luck. There are so many near misses in this book, but it made it enjoyable. The pacing didn't let up throughout the whole story, and Liv's history was so interesting. I loved that just like Liv, I didn't know who I could trust. I was suspicious of everyone, and the premise of the story really allows you to immerse yourself into it. The more information Liv gets, the more confusing things are, and the high stakes just left me breathless. The way things wrapped up was perfect, and I can't wait to see what Megan Goldin writes next.
If you're looking for a Thriller, you're not going to be able to put down, STAY AWAKE fits the bill!
Narration: I've listened to both Imogen Church and January LaVoy before, and I enjoy narration from both of them. They seem to really get the characters, and they do a nice job with the male voices as well as the female. Imogen Church especially did a good job with Liv. I thought it was perfect the way Liv was so hesitant and her voice was unsteady, just as you'd expect someone who was so out of the element to be. I would listen to each of them again in a heartbeat!
SUMMARY
A murder she doesn't remember committing. A killer she doesn't remember meeting. Megan Goldin's Stay Awake is an electrifying novel that proves memory can be deadly.

Liv Reese wakes up in the back of a taxi with no idea where she is or how she got there. When she's dropped off at the door of her brownstone, a stranger answers—a stranger who claims to live in her apartment. She reaches for her phone to call for help, only to discover it's missing. In its place is a bloodstained knife. Her hands are covered in scribbled messages, like graffiti on her skin: STAY AWAKE.

Two years ago, Liv was thriving as a successful writer for a trendy magazine. Now, she's lost and disoriented in a New York City that looks nothing like what she remembers. Catching a glimpse of the local news, she's horrified to see reports of a crime scene where the victim's blood has been used to scrawl a message across a window, similar to the message that's inked on her hands. What did she do last night? And why does she remember nothing from the past two years? Liv finds herself on the run for a crime she doesn't remember committing. But there's someone who does know exactly what she did, and they'll do anything to make her forget—permanently.

A complex thriller that unfolds at a breakneck speed, Stay Awake will keep you up all night.
---
What do you think about this review?
Comments
No comments posted.

Registered users may leave comments.
Log in or register now!