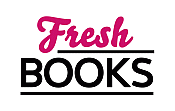 Great Summer reading - June releases
"A Complex Quick-Moving Thriller That Will Keep You Guessing and Wide Awake"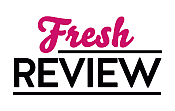 Reviewed by Sandra Martin
Posted August 21, 2022

Suspense | Thriller Psychological
In Megan Goldin's newest thriller, STAY AWAKE, Liv Reese wakes up disoriented in the back of a cab with a T-Shirt and a bloody knife. She's dropped off at her apartment, but strangers answer the door. Who are these people and where is her roommate, Amy Decker? Liv has lost two years of her memories. What happened to cause her to forget? If she remembers, can she live with the truth?
Liv is in New York City with no place to go. She doesn't know where she's been or what she's done. She has a wad of cash, but no phone. Seeking some normalcy, she heads to the place she used to work, Cultura, a high fashion magazine. Liv used to be the senior staff writer at Cultura and it was a job she loved. The staff at Cultura recognize her but inform her she's been working in London for two years. Why can't Liv remember? Then on the news, Liv learns a murder has taken place in an apartment building and Stay Awake! Was written in the victim's blood on the window. Liv realizes she has similar cryptic messages written all over her hands and arms like graffiti. Could she have done this? Soon, Liv learns detectives are looking for a person of interest that resembles her. The suspect was seen leaving the crime scene. What did Liv do? And why can't she reach her boyfriend Marco or her best friend Amy on the phone? Liv knows if she falls asleep again, she will forget everything. Liv must stay awake to find the answers and relive the horror that stole her memories. Can she stay one step ahead? Or will she fall asleep and be silenced for good?
STAY AWAKE is a complex and quick-moving thriller that will keep readers guessing until the very end. Liv wakes up in the worst of circumstances. All signs point to her guilt, but a tough and tenacious detective believes otherwise. Smart writing, on-point plotting, and several twists and turns move the story along swiftly, culminating in the ultimate betrayal. Liv doesn't know who to trust or where to turn. She navigates her complex past filled with plenty of creepy potential threats, such as a disgruntled photographer, an obsessed waiter, an unknown stalker, and a violence-driven exhibition guerilla artist. Liv's dissociative fugue, her misdirections, and her unexplained scar will keep readers guessing as to whether she is a victim or a perpetrator of violence. Goldin uses many tools in her writer's toolbox to keep readers highly entertained and absorbed in STAY AWAKE.
SUMMARY
A murder she doesn't remember committing. A killer she doesn't remember meeting. Megan Goldin's Stay Awake is an electrifying novel that proves memory can be deadly.

Liv Reese wakes up in the back of a taxi with no idea where she is or how she got there. When she's dropped off at the door of her brownstone, a stranger answers—a stranger who claims to live in her apartment. She reaches for her phone to call for help, only to discover it's missing. In its place is a bloodstained knife. Her hands are covered in scribbled messages, like graffiti on her skin: STAY AWAKE.

Two years ago, Liv was thriving as a successful writer for a trendy magazine. Now, she's lost and disoriented in a New York City that looks nothing like what she remembers. Catching a glimpse of the local news, she's horrified to see reports of a crime scene where the victim's blood has been used to scrawl a message across a window, similar to the message that's inked on her hands. What did she do last night? And why does she remember nothing from the past two years? Liv finds herself on the run for a crime she doesn't remember committing. But there's someone who does know exactly what she did, and they'll do anything to make her forget—permanently.

A complex thriller that unfolds at a breakneck speed, Stay Awake will keep you up all night.
---
What do you think about this review?
Comments
No comments posted.

Registered users may leave comments.
Log in or register now!