1 - 12 of 781 ( First | more )
Featured October 6, 2021
on News at 4: Wednesday Reads

Witch Way Librarian Mysteries #2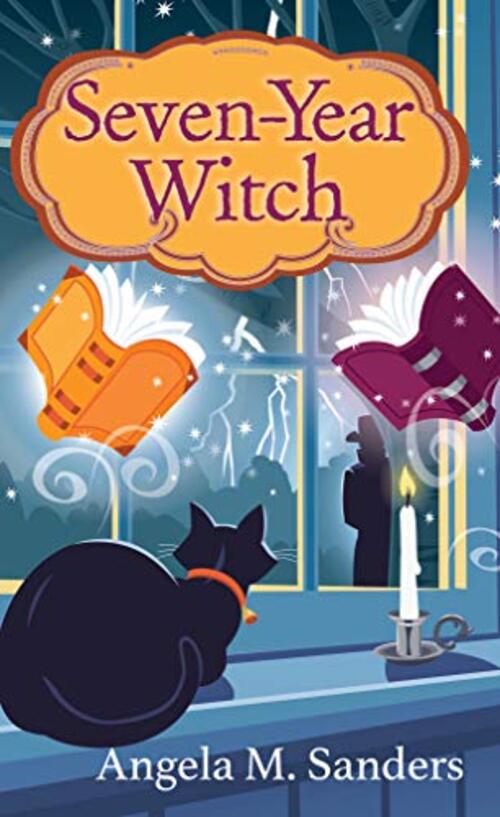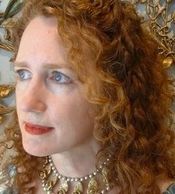 Finding your feet in a new job isn't always easy. That goes double for Josie Way, who's settling in as Wilfred, Oregon's, new librarian—and has just discovered she's a witch. But will her fledgling powers be enough to save her from a spell of murder?

While Josie develops her witchcraft with the help of letters left by her grandmother, there are other changes happening in her new hometown. A retreat center is being built at the old mill site, and rumor has it that the location is cursed. That piques Josie's interest almost as much as Sam Wilfred, handsome FBI agent and descendent of the town's founder . . .

When Sam's soon-to-be ex-wife, Fiona, goes missing at the same time that a bloodied weapon is found, Josie enlists her witchy insight, and her cat familiar, to clear Sam's name. But then the mill project's architect is found dead, and it's clear that someone has been drawing up a vicious plan. Now Josie will have to divine her way out of fatal mischief, before this deadly trouble turns
double . . .

Mystery Cozy | Mystery Paranormal [Kensington, On Sale: August 24, 2021, Mass Market Paperback / e-Book, ISBN: 9781496728760 / eISBN: 9781496728777]
---
Featured September 29, 2021
on News at 4: Wednesday Reads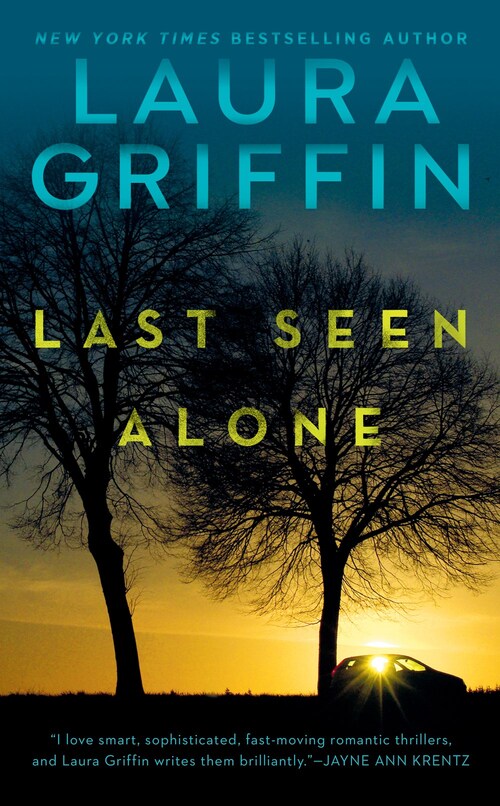 When they face the most baffling missing person's case of their careers, a fiercely ambitious lawyer and a homicide detective have no one to turn to for help except each other, from New York Times bestselling author Laura Griffin.

Up-and-coming attorney Leigh Larson fights for victims of sexual extortion, harassment, and online abuse. She is not afraid to go after the sleaziest targets to get payback for her clients. Leigh is laser-focused on her career—to the exclusion of everything else—until a seemingly routine case and a determined cop turn her world upside down.

Austin homicide detective Brandon Reynolds is no stranger to midnight callouts. But when he gets summoned to an abandoned car on a desolate road, he quickly realizes he's dealing with an unusual crime scene. A pool of blood in the nearby woods suggests a brutal homicide. But where is the victim? The vehicle is registered to twenty-six-year-old Vanessa Adams. Searching the car, all Brandon finds is a smear of blood and a business card for Leigh Larson, attorney-at-law.

Vanessa had hired Leigh just before her disappearance, but Leigh has no leads on who could have wanted her dead. Faced with bewildering evidence and shocking twists, Leigh and Brandon must work against the clock to chase down a ruthless criminal who is out for vengeance.
Romance Suspense [Berkley, On Sale: September 28, 2021, Mass Market Paperback / e-Book, ISBN: 9780593197363 / eISBN: 9780593197370]
Dark themes, but stellar read!

Dark themes, but stellar read!

---
Featured September 17, 2021
on Good Morning Texas - Buy The Book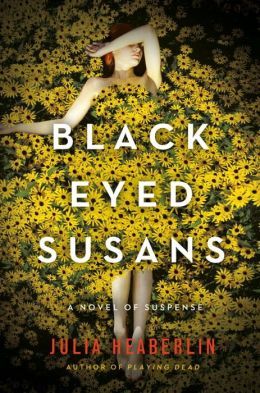 For fans of Laura Lippman and Gillian Flynn comes an electrifying novel of stunning psychological suspense.
I am the star of screaming headlines and campfire ghost stories. I am one of the four Black-Eyed Susans. The lucky one.
As a sixteen-year-old, Tessa Cartwright was found in a Texas field, barely alive amid a scattering of bones, with only fragments of memory as to how she got there. Ever since, the press has pursued her as the lone surviving "Black-Eyed Susan," the nickname given to the murder victims because of the yellow carpet of wildflowers that flourished above their shared grave. Tessa's testimony about those tragic hours put a man on death row.
Now, almost two decades later, Tessa is an artist and single mother. In the desolate cold of February, she is shocked to discover a freshly planted patch of black-eyed susans—a summertime bloom—just outside her bedroom window. Terrified at the implications—that she sent the wrong man to prison and the real killer remains at large—Tessa turns to the lawyers working to exonerate the man awaiting execution. But the flowers alone are not proof enough, and the forensic investigation of the still-unidentified bones is progressing too slowly. An innocent life hangs in the balance. The legal team appeals to Tessa to undergo hypnosis to retrieve lost memories—and to share the drawings she produced as part of an experimental therapy shortly after her rescue.
What they don't know is that Tessa and the scared, fragile girl she was have built a fortress of secrets. As the clock ticks toward the execution, Tessa fears for her sanity, but even more for the safety of her teenaged daughter. Is a serial killer still roaming free, taunting Tessa with a trail of clues? She has no choice but to confront old ghosts and lingering nightmares to finally discover what really happened that night.
Shocking, intense, and utterly original, Black-Eyed Susans is a dazzling psychological thriller, seamlessly weaving past and present in a searing tale of a young woman whose harrowing memories remain in a field of flowers—as a killer makes a chilling return to his garden.
Suspense [Ballantine, On Sale: August 11, 2015, Hardcover / e-Book, ISBN: 9780804177993 / eISBN: 9780804178006]
BLACK-EYED SUSANS is a suspenseful page turner of the best kind!

One novel you will not want to miss this year.

BLACK-EYED SUSANS is a suspenseful page turner of the best kind!

One novel you will not want to miss this year.

---
Featured September 17, 2021
on Good Morning Texas - Buy The Book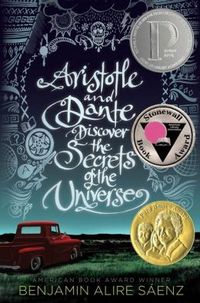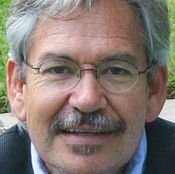 A lyrical novel about family and friendship from critically acclaimed author Benjamin Alire Sáenz.
Aristotle is an angry teen with a brother in prison. Dante is a know-it-all who has an unusual way of looking at the world. When the two meet at the swimming pool, they seem to have nothing in common. But as the loners start spending time together, they discover that they share a special friendship—the kind that changes lives and lasts a lifetime. And it is through this friendship that Ari and Dante will learn the most important truths about themselves and the kind of people they want to be
Young Adult [Simon & Schuster Children's Publishing, On Sale: February 21, 2012, Hardcover / e-Book, ISBN: 9781442408920 / ]
---
Featured September 17, 2021
on Good Morning Texas - Buy The Book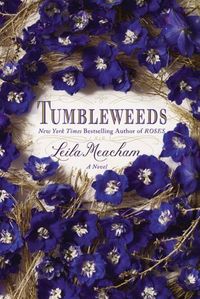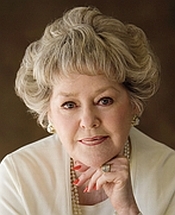 Three friends from a small Texas town that thrives on Friday night football games try to move on after a fateful event colors each of their futures.
Recently orphaned, eleven-year-old Cathy Benson feels she has been dropped into a cultural and intellectual wasteland when she is forced to move from her academically privileged life in California to the small town of Kersey in the Texas Panhandle where the sport of football reigns supreme. She is quickly taken under the unlikely wings of up-and-coming gridiron stars and classmates John Caldwell and Trey Don Hall, orphans like herself, with whom she forms a friendship and eventual love triangle that will determine the course of the rest of their lives.
Taking the three friends through their growing up years until their high school graduations when several tragic events uproot and break them apart, the novel expands to follow their careers and futures until they reunite in Kersey at forty years of age. Told with all of Meacham's signature drama, unforgettable characters, and plot twists, readers will be turning the pages, desperate to learn how it all plays out.
Contemporary Women's Fiction [Grand Central Publishing, On Sale: June 17, 2012, Hardcover / e-Book, ISBN: 9781455509249 / ]
---
Featured September 17, 2021
on Good Morning Texas - Buy The Book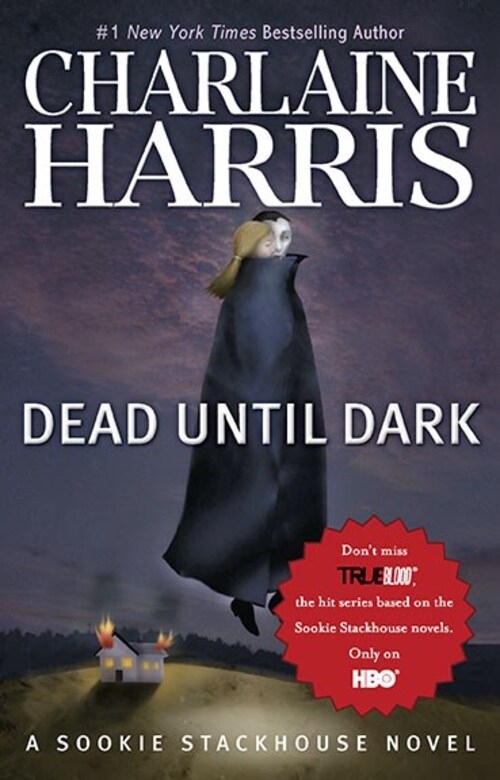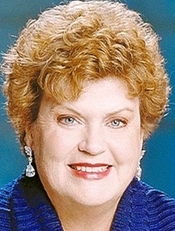 Sink your teeth into the first novel in the #1 New York Times bestselling Sookie Stackhouse series—the books that gave life to the Dead and inspired the HBO® original series True Blood.

Sookie Stackhouse is just a small-time cocktail waitress in small-town Bon Temps, Louisiana. She's quiet, doesn't get out much, and tends to mind her own business—except when it comes to her "disability." Sookie can read minds. And that doesn't make her too dateable. Then along comes Bill Compton. He's tall, dark, handsome—and Sookie can't hear a word he's thinking. He's exactly the type of guy she's been waiting for all her life...

But Bill has a disability of his own: he's a vampire with a bad reputation. And when a string of murders hits Bon Temps—along with a gang of truly nasty bloodsuckers looking for Bill—Sookie starts to wonder if having a vampire for a boyfriend is such a bright idea.
Paranormal Mystery | Mystery Woman Sleuth [Ace, On Sale: May 1, 2001, Paperback / e-Book, ISBN: 9780441008537 / eISBN: 9781101146316]
---
Featured September 15, 2021
on News at 4: Wednesday Reads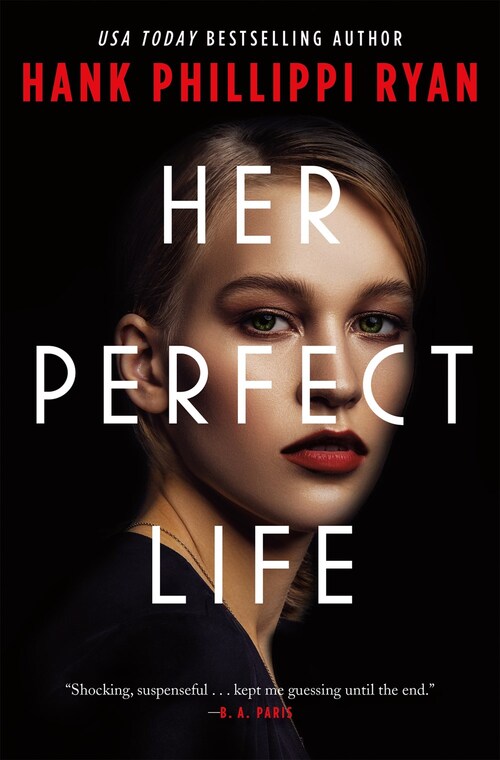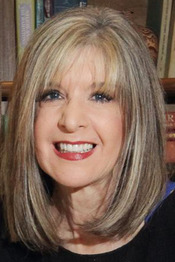 The next thrilling standalone novel by USA Today bestselling author Hank Phillippi Ryan.

Everyone knows Lily Atwood--and that may be her biggest problem. The beloved television reporter has it all—fame, fortune, Emmys, an adorable seven-year-old daughter, and the hashtag her loving fans created: PerfectLily. To keep it all she has to do is protect one life-changing secret.

Her own.

Lily has an anonymous source who feeds her story tips—but suddenly, the source begins telling Lily inside information about her own life. How does he—or she—know the truth?

Lily understands that no one reveals a secret unless they have a reason. Now she's terrified someone is determined to destroy her world—and with it, everyone and everything she holds dear.

How much will she risk to keep her perfect life?
Thriller Psychological [Forge Books, On Sale: September 14, 2021, Hardcover / e-Book, ISBN: 9781250258885 / eISBN: 9781250258830]
Not Quite Perfect, but Fans of Hank Phillippi Ryan will love the secrets revealed

HER PERFECT LIFE is the Best Thriller for 2021!

Not Quite Perfect, but Fans of Hank Phillippi Ryan will love the secrets revealed

HER PERFECT LIFE is the Best Thriller for 2021!

---
Featured September 8, 2021
on News at 4: Wednesday Reads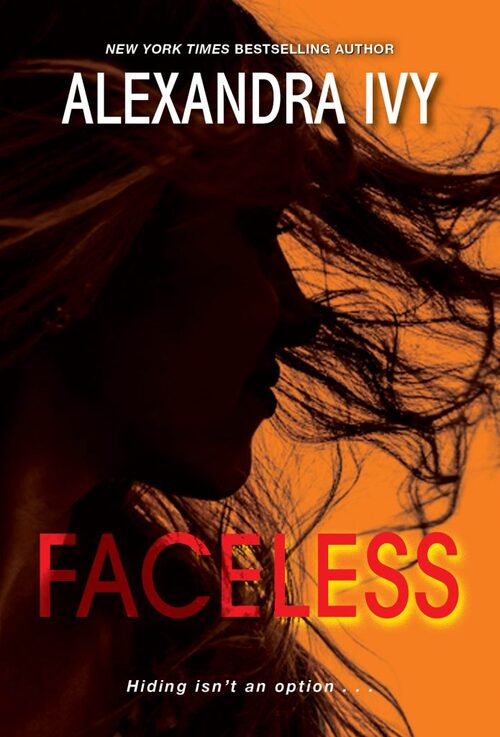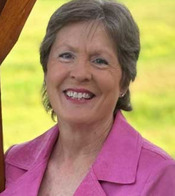 BE CAREFUL
A masked robber, a gunshot, an endless nightmare left in its wake. Wynter Moore was just four years-old when she witnessed the murder of her mother. For twenty-five years she's tried to blunt the trauma with ambition. Yet each year, she shuts down her popular Iowa restaurant to return to her small hometown of Pike, Wisconsin, to grieve. Only this time, her visit will be marked by new danger and shocking discoveries about the past--and about her mother.

WHAT YOU DIG FOR
Why kill her? That's what scrawled on the picture Pike's recently deceased sheriff left behind for Wynter. Pulled from surveillance tape, it shows the fatal hold-up--and raises unnerving questions. Soon, Wynter is opening a Pandora's box of dark revelations and suspects. When frightening incidents and threats start coming, it's clear that Wynter is a target herself. Enemies seem to abound--except for one man...

YOU JUST MIGHT GET KILLED
Game warden Noah Hunter has tried to convince himself that Wynter is just a friend ever since they met in grief counseling as teenagers. But now that she's in danger, that denial is over. Traveling to her side, he helps Wynter retrace the treacherous steps of her complex mother's life--before she loses her own. Because someone wants--needs--Wynter gone, forever.
Suspense | Romance Suspense [Zebra, On Sale: August 24, 2021, Mass Market Paperback / e-Book, ISBN: 9781420151442 / eISBN: 9781420151459]
A twenty-five year mystery brings danger and love.

A twenty-five year mystery brings danger and love.

---
Featured September 1, 2021
on News at 4: Wednesday Reads

A Haunted Haven Mystery #1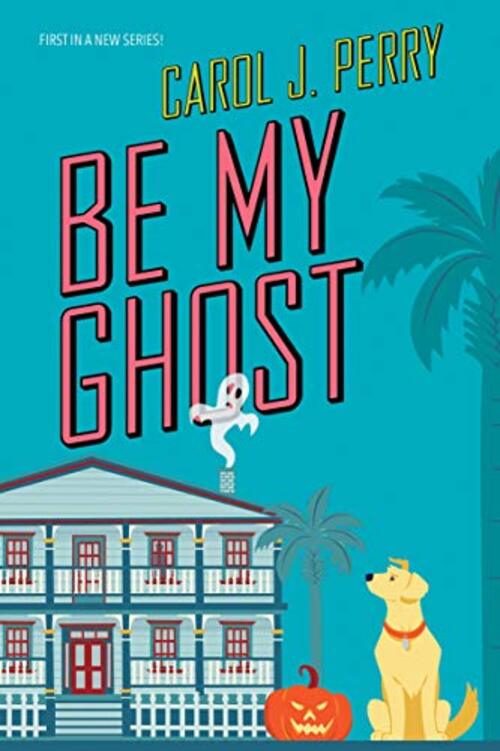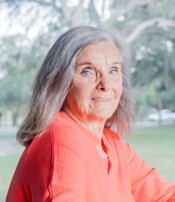 Maureen Doherty and her golden retriever Finn have taken possession of a charming old inn—only to discover that it's already possessed by tenants whose lease on life already ran out . . .

Maureen's career as a sportswear buyer hits a snag just before Halloween, when the department store declares bankruptcy. Meanwhile, Finn's lost his way as a guide dog after flunking his test for being too friendly and easily distracted. Sadly, only one of them can earn unemployment, so Maureen's facing a winter of discontent in Boston—when she realizes she can't afford her apartment.

Salvation comes when she receives a mysterious inheritance: an inn in Haven, Florida. A quaint, scenic town on the Gulf of Mexico hidden away from the theme parks, Maureen believes it's a good place to make a fresh start with a new business venture. But she gets more than she bargained for when she finds a dead body on her property—and meets some of the inn's everlasting tenants in the form of ghosts who offer their otherworldly talents in order to help her solve the mystery . . .

Praise for Carol J. Perry

"A fast-paced cozy that entertains from start to finish. A great read!"
—Suspense Magazine on Bells, Spells, and Murders

"Carol J. Perry writes with alacrity, casting a spell that will leave readers old and new bewitched, beguiled, and begging for more."
—Criminal Element on Final Exam: A Witch City Mystery

Mystery Private Eye | Mystery Woman Sleuth [Kensington, On Sale: August 31, 2021, Trade Size / e-Book, ISBN: 9781496731357 / eISBN: 9781496731364]
---
Featured August 25, 2021
on News at 4: Wednesday Reads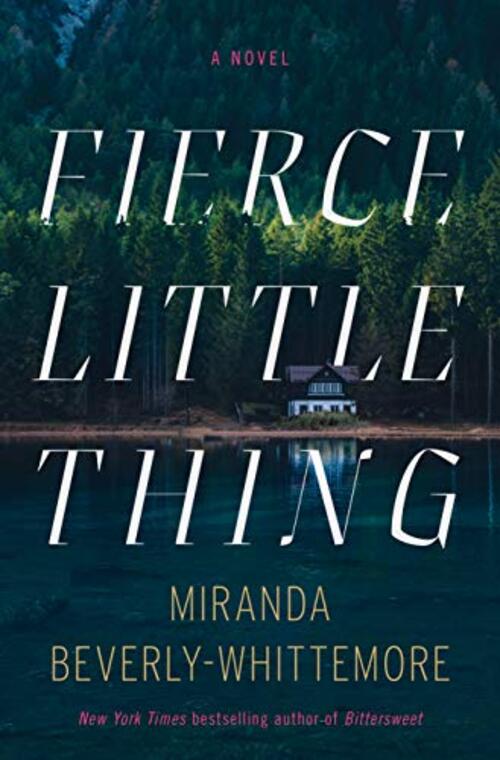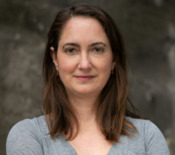 "It's time to come Home. All five of you. Or else."

Saskia was a damaged, lonely teenager when she arrived at the lakeside commune called Home. She was entranced by the tang of sourdough starter; the midnight call of the loons; the triumph of foraging wild mushrooms from the forest floor. But most of all she was taken with Abraham, Home's charismatic leader, the North Star to Saskia and the four other teens who lived there, her best and only friends.

Two decades later, Saskia is shuttered in her Connecticut estate, estranged from the others. Her carefully walled life is torn open by threatening letters. Unless she and her former friends return to the land in rural Maine, the terrible thing they did as teenagers—their last-ditch attempt to save Home—will be revealed.

From vastly different lives, the five return to confront their blackmailer and reckon with the horror that split them apart. How far will they go to bury their secret forever?

New York Times bestselling author Miranda Beverly Whittemore's Fierce Little Thing is a mesmerizing story of friendship and its reckonings.
Thriller | Suspense [Flatiron Books, On Sale: July 27, 2021, Hardcover / e-Book, ISBN: 9781250779427 / eISBN: 9781250779434]
---
Featured August 18, 2021
on News at 4: Wednesday Reads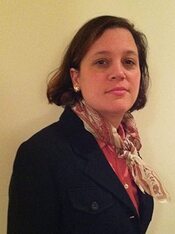 A captivating memoir about tutoring for Manhattan's elite, revealing how a life of extreme wealth both helps and harms the children of the one percent.

Ben orders daily room service while living in a five-star hotel. Olivia collects luxury brand sneakers worn by celebrities. Dakota jets off to Rome when she needs to avoid drama at school.

Welcome to the inner circle of New York's richest families, where academia is an obsession, wealth does nothing to soothe status anxiety and parents will try just about anything to gain a competitive edge in the college admissions rat race.

When Blythe Grossberg first started as a tutor and learning specialist, she had no idea what awaited her inside the high-end apartments of Fifth Avenue. Children are expected to be as efficient and driven as CEOs, starting their days with 5:00 a.m. squash practice and ending them with late-night tutoring sessions. Meanwhile, their powerful parents will do anything to secure one of the precious few spots at the Ivy Leagues, whatever the cost to them or their kids.

Through stories of the children she tutors that are both funny and shocking, Grossberg shows us the privileged world of America's wealthiest families and the systems in place that help them stay on top.
Non-Fiction [Hanover Square Press, On Sale: August 17, 2021, Hardcover / e-Book, ISBN: 9781335775535 / eISBN: 9780369703156]
---
Featured August 11, 2021
on News at 4: Wednesday Reads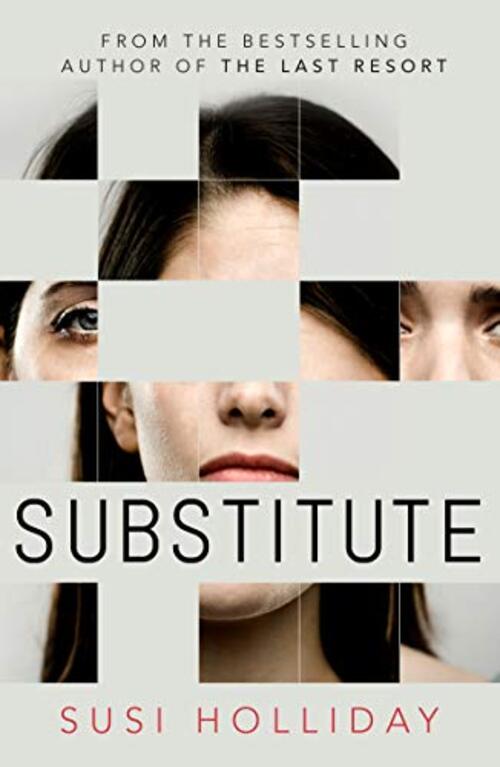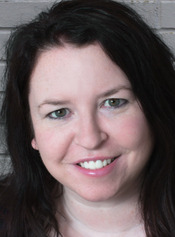 Three people live. Three people die. You make the choice.
Like any mother, Chrissie wants to protect her family. She would do anything to keep them safe. So when a mysterious stranger turns up at her door, offering to prevent the deaths of the people she loves, it sounds too good to be true. The only problem: she must choose someone to die in their place. A substitute.
When her daughter Holly has a terrible accident, Chrissie has no option but to enter the programme. In that horrifying moment, she would do anything to save her. But even after Holly makes a miraculous recovery, Chrissie is convinced it's just a coincidence. After all, who can really control the laws of life and death?
But as the dangers to her family escalate and her chosen substitutes begin to disappear, Chrissie finds herself in an underworld of hidden laboratories and secretive doctors. And the consequences of playing by their rules are far deadlier than she ever imagined…
Thriller Techno [Thomas & Mercer, On Sale: August 12, 2021, Trade Size / e-Book, ISBN: 9781542020046 / ]
---
1 - 12 of 781 ( First | more )
As WFAA-TV Literary contributor on ABC Channel 8 in the Dallas - Fort Worth area, Gwen Reyes presents books or other literary news each Wednesday on the 4 pm news cast and during the month on Good Morning Texas. Catch the video of the segments on our YouTube channel.