1 - 12 of 712 ( First | more )
Featured August 5, 2020
on Good Morning Texas - Buy The Book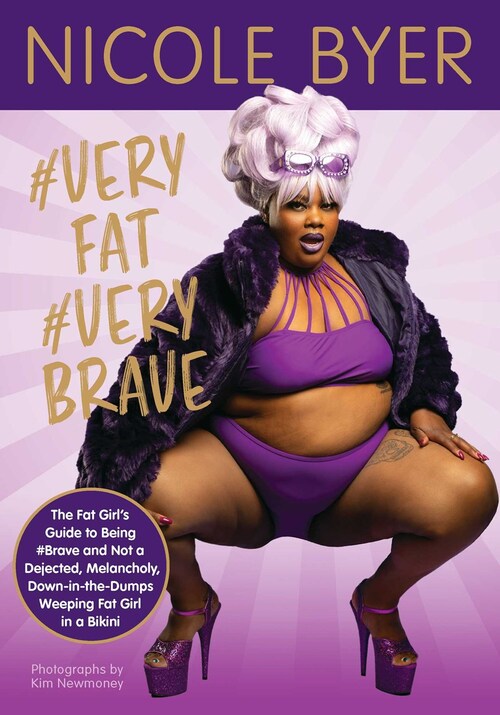 The Fat Girl's Guide to Being #Brave and Not a Dejected, Melancholy, Down-in-the-Dumps Weeping Fat Girl in a Bikini
The actress, comedian, and podcaster extraordinaire's guide to being a #brave, bikini-wearing badass.
If you've ever seen a fat person post a bikini shot on social media, you already know that they are #verybrave, because apparently existing in a fat body in public is #brave. I, Nicole Byer, wrote this book to 1. share my impressive bikini collection and my hot body with the world and 2. help other people feel #brave by embracing their body as it is. In this book, I share my journey to becoming #brave, give you my hot tips and tricks—on how to find the perfect bikini, how to find your own #bravery, and how to handle haters—and serve you over 100 bikini looks.
Non-Fiction Memoir | Humor [Andrews McMeel Publishing, On Sale: June 2, 2020, Paperback / e-Book, ISBN: 9781524850746 / eISBN: 9781524862459]
---
Featured August 5, 2020
on Good Morning Texas - Buy The Book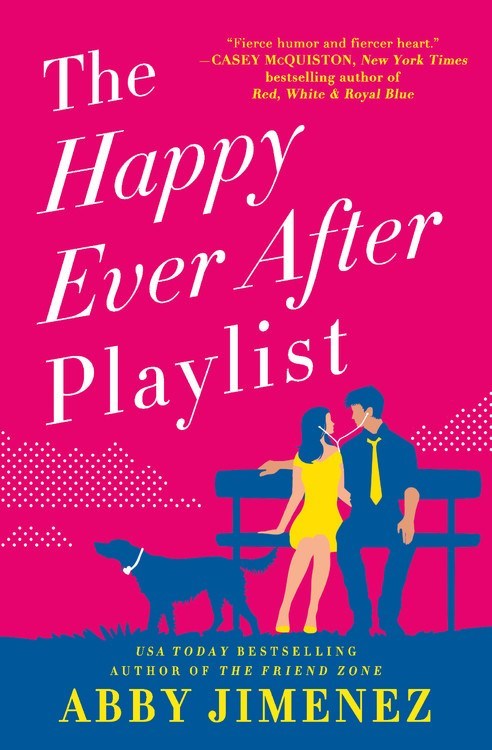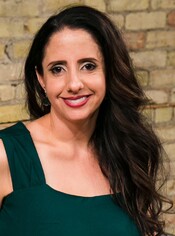 From the USA Today bestselling author of The Friend Zone comes a fresh romantic comedy full of "fierce humor and fiercer heart" about one trouble-making dog who brings together two perfect strangers. (Casey McQuiston, New York Times bestselling author of Red, White & Royal Blue)
Two years after losing her fiancé, Sloan Monroe still can't seem to get her life back on track. But one trouble-making pup with a "take me home" look in his eyes is about to change everything. With her new pet by her side, Sloan finally starts to feel more like herself. Then, after weeks of unanswered texts, Tucker's owner reaches out. He's a musician on tour in Australia. And bottom line: He wants Tucker back. Well, Sloan's not about to give up her dog without a fight. But what if this Jason guy really loves Tucker? As their flirty texts turn into long calls, Sloan can't deny a connection. Jason is hot and nice and funny. There's no telling what could happen when they meet in person. The question is: With his music career on the rise, how long will Jason really stick around? And is it possible for Sloan to survive another heartbreak?
Romance Comedy [Forever, On Sale: April 14, 2020, Paperback / e-Book, ISBN: 9781538715642 / eISBN: 9781538715635]
---
Featured August 5, 2020
on Good Morning Texas - Buy The Book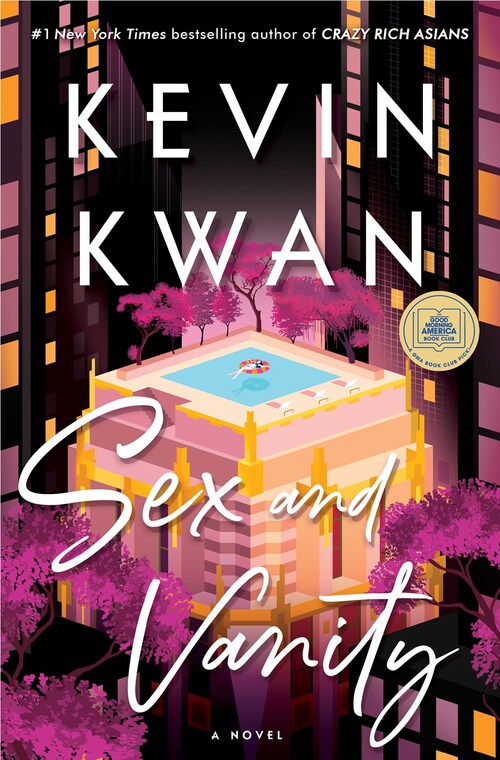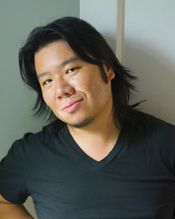 A GOOD MORNING AMERICA Book Club Pick!

"Kevin Kwan's new book is his most decadent yet." --Entertainment Weekly

The iconic author of the bestselling phenomenon Crazy Rich Asians returns with the glittering tale of a young woman who finds herself torn between two men: the WASPY fiancé of her family's dreams and George Zao, the man she is desperately trying to avoid falling in love with.

On her very first morning on the jewel-like island of Capri, Lucie Churchill sets eyes on George Zao and she instantly can't stand him. She can't stand it when he gallantly offers to trade hotel rooms with her so that she can have a view of the Tyrrhenian Sea, she can't stand that he knows more about Casa Malaparte than she does, and she really can't stand it when he kisses her in the darkness of the ancient ruins of a Roman villa and they are caught by her snobbish, disapproving cousin Charlotte. "Your mother is Chinese so it's no surprise you'd be attracted to someone like him," Charlotte teases. The daughter of an American-born Chinese mother and a blue-blooded New York father, Lucie has always sublimated the Asian side of herself in favor of the white side, and she adamantly denies having feelings for George. But several years later, when George unexpectedly appears in East Hampton, where Lucie is weekending with her new fiancé, Lucie finds herself drawn to George again. Soon, Lucie is spinning a web of deceit that involves her family, her fiancé, the co-op board of her Fifth Avenue apartment building, and ultimately herself as she tries mightily to deny George entry into her world--and her heart. Moving between summer playgrounds of privilege, peppered with decadent food and extravagant fashion, Sex and Vanity is a truly modern love story, a daring homage to A Room with a View, and a brilliantly funny comedy of manners set between two cultures.
Fiction [Doubleday, On Sale: June 30, 2020, Hardcover / e-Book, ISBN: 9780385546270 / eISBN: 9780385546287]
---
Featured August 5, 2020
on Good Morning Texas - Buy The Book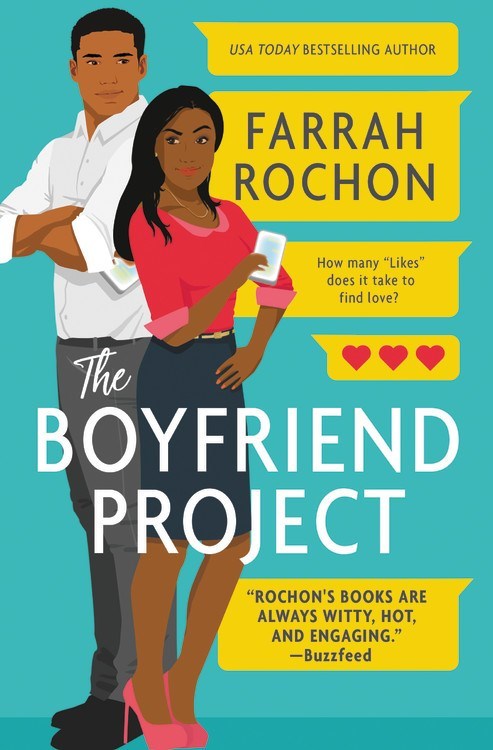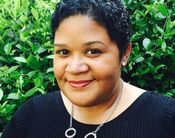 USA Today bestselling author Farrah Rochon launches a new series about three young women who become friends when the live Tweeting of a disastrous date leads them to discover they've all been duped by the same man.
Samiah Brooks never thought she would be "that" girl. But a live tweet of a horrific date just revealed the painful truth: she's been catfished by a three-timing jerk of a boyfriend. Suddenly Samiah-along with his two other "girlfriends," London and Taylor -- have gone viral online. Now the three new besties are making a pact to spend the next six months investing in themselves. No men, no dating, and no worrying about their relationship status . . .
For once Samiah is putting herself first, and that includes finally developing the app she's always dreamed of creating. Which is the exact moment she meets the deliciously sexy, honey-eyed Daniel Collins at work. What are the chances? When it comes to love, there's no such thing as a coincidence. But is Daniel really boyfriend material or is he maybe just a little too good to be true?
Romance Contemporary | Romance Comedy [Forever, On Sale: June 9, 2020, Paperback / e-Book, ISBN: 9781538716625 / eISBN: 9781538716649]
A cute workplace contemporary romance!

A cute workplace contemporary romance!

---
Featured August 5, 2020
on News at 4: Wednesday Reads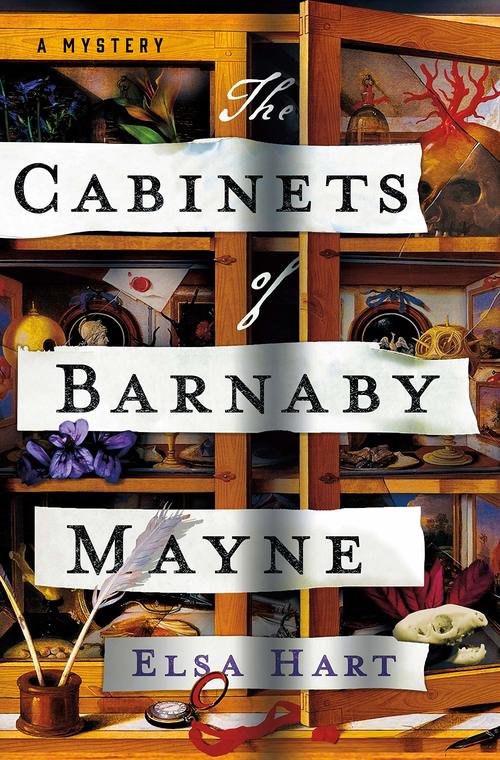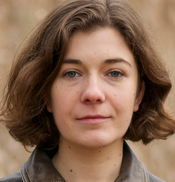 From the author of the acclaimed Li Du novels comes Elsa Hart's new atmospheric mystery series.

London, 1703. In a time when the old approaches to science coexist with the new, one elite community attempts to understand the world by collecting its wonders. Sir Barnaby Mayne, the most formidable of these collectors, has devoted his life to filling his cabinets. While the curious-minded vie for invitations to study the rare stones, bones, books, and artifacts he has amassed, some visitors come with a darker purpose.

For Cecily Kay, it is a passion for plants that brings her to the Mayne house. The only puzzle she expects to encounter is how to locate the specimens she needs within Sir Barnaby's crowded cabinets. But when her host is stabbed to death, Cecily finds the confession of the supposed killer unconvincing. She pays attention to details--years of practice have taught her that the smallest particulars can distinguish a harmless herb from a deadly one--and in the case of Sir Barnaby's murder, there are too many inconsistencies for her to ignore.

To discover the truth, Cecily must enter the world of the collectors, a realm where intellect is distorted by obsession and greed. As her pursuit of answers brings her closer to a killer, she risks being given a final resting place amid the bones that wait, silent and still, in the cabinets of Barnaby Mayne.
Mystery Woman Sleuth | Mystery Historical [Minotaur Books, On Sale: August 4, 2020, Hardcover / e-Book, ISBN: 9781250142818 / eISBN: 9781250142825]
What other mysteries lie between the cabinets?

What other mysteries lie between the cabinets?

---
Featured August 3, 2020
on Good Morning Texas - Buy The Book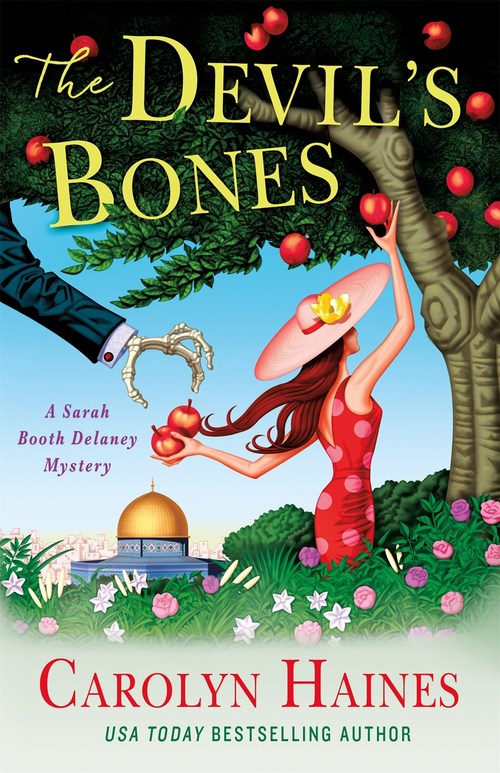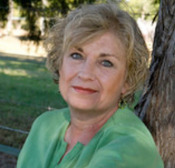 The latest novel in the series that Kirkus Reviews characterizes as "Stephanie Plum meets
the Ya-Ya Sisterhood" featuring sassy Southern private investigator Sarah Booth Delaney.
As Sarah Booth sees it, Easter weekend is a time to celebrate life in all its many forms. So when the newly-pregnant Tinkie invites her and Cece on a girls' trip to Lucedale, Missisippi to celebrate that spring has official sprung, Sarah Booth can't resist. Plans include facials, food, and a trip to the incredible Garden of Bones—a miniature Holy Land with recreations of all parts of the Middle East—for their Sunrise Easter Services led by biblical scholar, gardener, and creator of the Gardens Daniel Reynolds.
Unfortunately for Sarah Booth and the gang, someone doesn't seem appreciate this season of new life. Easter morning has just dawned when the trio find themselves at the Mount of Olives—with a dead body at their feet.
Reynolds identifies the dead man as local lawyer Perry Slay, who was well known for his sly and underhanded dealings. Perry had rubbed plenty of people the wrong way, and now it looks like someone has rubbed him out…
Because being a PI apparently means never being on vacation, Sarah Booth and her friends must now find a way to resurrect the truth from a list of suspects as long as the River Jordan, reveal the devil in disguise, and—if they're lucky—find a moment to enjoy a few chocolate bunnies before more bodies pile up like pillars of salt.
Mystery Cozy [Minotaur Books, On Sale: July 21, 2020, Hardcover / e-Book, ISBN: 9781250257864 / eISBN: 9781250257857]
A southern cozy with a murder at the Holy Land!

A southern cozy with a murder at the Holy Land!

---
Featured July 29, 2020
on News at 4: Wednesday Reads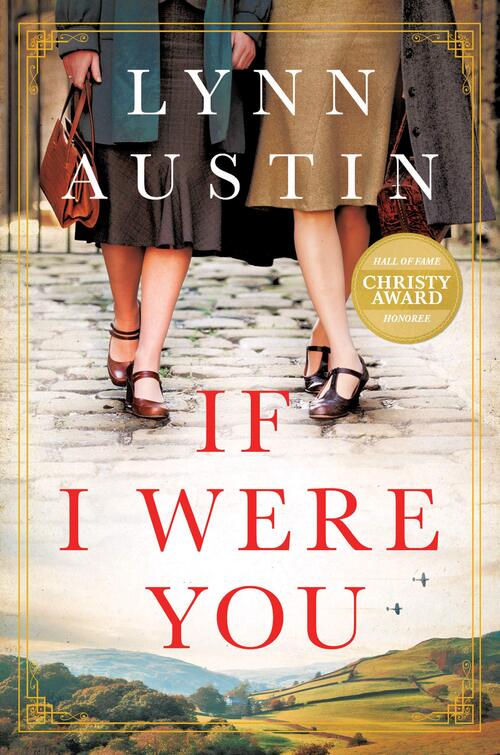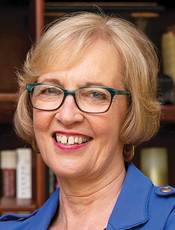 From bestselling and eight-time Christy Award–winning author Lynn Austin comes a remarkable novel of sisterhood and self-discovery set against the backdrop of WWII.

1950. In the wake of the war, Audrey Clarkson leaves her manor house in England for a fresh start in America with her young son. As a widowed war bride, Audrey needs the support of her American in-laws, whom she has never met. But she arrives to find that her longtime friend Eve Dawson has been impersonating her for the past four years. Unraveling this deception will force Audrey and Eve's secrets—and the complicated history of their friendship—to the surface.

1940. Eve and Audrey have been as different as two friends can be since the day they met at Wellingford Hall, where Eve's mother served as a lady's maid for Audrey's mother. As young women, those differences become a polarizing force . . . until a greater threat—Nazi invasion—reunites them. With London facing relentless bombardment, Audrey and Eve join the fight as ambulance drivers, battling constant danger together. An American stationed in England brings dreams of a brighter future for Audrey, and the collapse of the class system gives Eve hope for a future with Audrey's brother. But in the wake of devastating loss, both women must make life-altering decisions that will set in motion a web of lies and push them both to the breaking point long after the last bomb has fallen.

This sweeping story transports readers to one of the most challenging eras of history to explore the deep, abiding power of faith and friendship to overcome more than we ever thought possible.
Inspirational Historical | Romance Historical [Tyndale House Publishers, On Sale: June 2, 2020, Trade Size / e-Book, ISBN: 9781496437303 / eISBN: 9781496437303]
A compelling and charming story of painful hurts to fresh starts!

A compelling and charming story of painful hurts to fresh starts!

---
Featured July 22, 2020
on News at 4: Wednesday Reads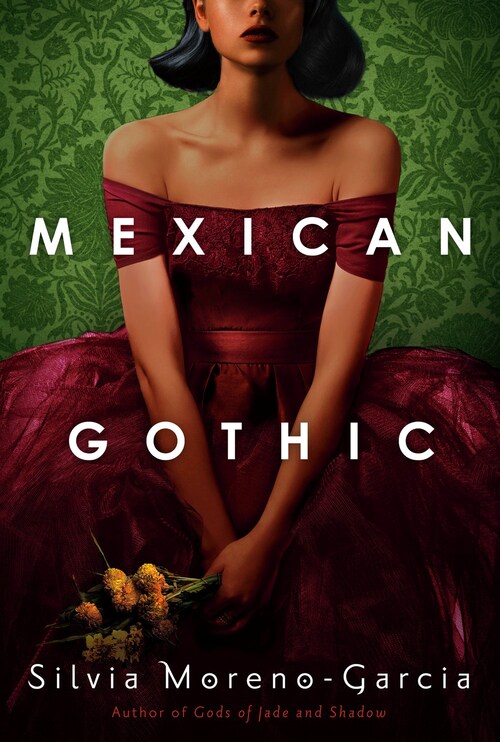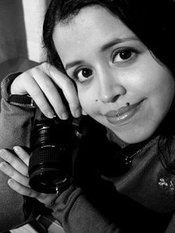 After receiving a frantic letter from her newly-wed cousin begging for someone to save her from a mysterious doom, Noemí Taboada heads to High Place, a distant house in the Mexican countryside. She's not sure what she will find—her cousin's husband, a handsome Englishman, is a stranger, and Noemí knows little about the region.

Noemí is also an unlikely rescuer: She's a glamorous debutante, and her chic gowns and perfect red lipstick are more suited for cocktail parties than amateur sleuthing. But she's also tough and smart, with an indomitable will, and she is not afraid: Not of her cousin's new husband, who is both menacing and alluring; not of his father, the ancient patriarch who seems to be fascinated by Noemí; and not even of the house itself, which begins to invade Noemi's dreams with visions of blood and doom.

Her only ally in this inhospitable abode is the family's youngest son. Shy and gentle, he seems to want to help Noemí, but might also be hiding dark knowledge of his family's past. For there are many secrets behind the walls of High Place. The family's once colossal wealth and faded mining empire kept them from prying eyes, but as Noemí digs deeper she unearths stories of violence and madness.

And Noemí, mesmerized by the terrifying yet seductive world of High Place, may soon find it impossible to ever leave this enigmatic house behind.
Historical | Mystery Historical [Del Rey, On Sale: June 30, 2020, Hardcover / e-Book, ISBN: 9780525620785 / eISBN: 9780525620792]
Some houses hold more than secrets beyond their walls.

Some houses hold more than secrets beyond their walls.

---
Featured July 15, 2020
on News at 4: Wednesday Reads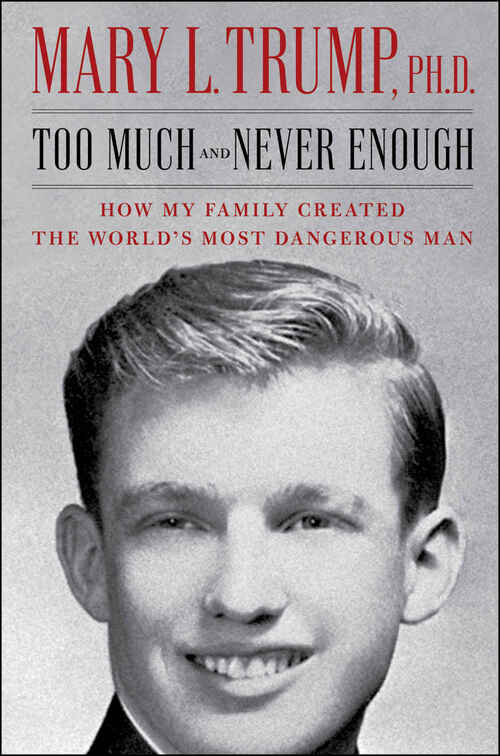 How My Family Created the World's Most Dangerous Man
In this revelatory, authoritative portrait of Donald J. Trump and the toxic family that made him, Mary L. Trump, a trained clinical psychologist and Donald's only niece, shines a bright light on the dark history of their family in order to explain how her uncle became the man who now threatens the world's health, economic security, and social fabric.

Mary Trump spent much of her childhood in her grandparents' large, imposing house in the heart of Queens, New York, where Donald and his four siblings grew up. She describes a nightmare of traumas, destructive relationships, and a tragic combination of neglect and abuse. She explains how specific events and general family patterns created the damaged man who currently occupies the Oval Office, including the strange and harmful relationship between Fred Trump and his two oldest sons, Fred Jr. and Donald.

A firsthand witness to countless holiday meals and interactions, Mary brings an incisive wit and unexpected humor to sometimes grim, often confounding family events. She recounts in unsparing detail everything from her uncle Donald's place in the family spotlight and Ivana's penchant for regifting to her grandmother's frequent injuries and illnesses and the appalling way Donald, Fred Trump's favorite son, dismissed and derided him when he began to succumb to Alzheimer's.

Numerous pundits, armchair psychologists, and journalists have sought to parse Donald J. Trump's lethal flaws. Mary L. Trump has the education, insight, and intimate familiarity needed to reveal what makes Donald, and the rest of her clan, tick. She alone can recount this fascinating, unnerving saga, not just because of her insider's perspective but also because she is the only Trump willing to tell the truth about one of the world's most powerful and dysfunctional families.
Non-Fiction [Simon & Schuster, On Sale: July 14, 2020, Hardcover / e-Book, ISBN: 9781982141462 / eISBN: 9781982141486]
---
Featured June 24, 2020
on News at 4: Wednesday Reads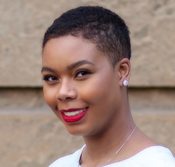 One of Oprah Magazine's 21 Romance Novels That Are Set to Be the Best of 2020

USA Today bestselling author Talia Hibbert returns with another charming romantic comedy about a young woman who agrees to fake date her friend after a video of him "rescuing" her from their office building goes viral...
Danika Brown knows what she wants: professional success, academic renown, and an occasional roll in the hay to relieve all that career-driven tension. But romance? Been there, done that, burned the T-shirt. Romantic partners, whatever their gender, are a distraction at best and a drain at worst. So Dani asks the universe for the perfect friend-with-benefits—someone who knows the score and knows their way around the bedroom.
When big, brooding security guard Zafir Ansari rescues Dani from a workplace fire drill gone wrong, it's an obvious sign: PhD student Dani and former rugby player Zaf are destined to sleep together. But before she can explain that fact to him, a video of the heroic rescue goes viral. Suddenly, half the internet is shipping #DrRugbae—and Zaf is begging Dani to play along. Turns out his sports charity for kids could really use the publicity. Lying to help children? Who on earth would refuse?
Dani's plan is simple: fake a relationship in public, seduce Zaf behind the scenes. The trouble is, grumpy Zaf is secretly a hopeless romantic—and he's determined to corrupt Dani's stone-cold realism. Before long, he's tackling her fears into the dirt. But the former sports star has issues of his own, and the walls around his heart are as thick as his... um, thighs.
The easy lay Dani dreamed of is now more complex than her thesis. Has her wish backfired? Is her focus being tested? Or is the universe just waiting for her to take a hint?
Multicultural Romance | Romance Comedy [Avon, On Sale: June 23, 2020, Paperback / e-Book, ISBN: 9780062941237 / eISBN: 9780062941251]
Often hilarious, very swoony, and incredibly sexy... Talia Hibbert is on her way to romance stardom.

Often hilarious, very swoony, and incredibly sexy... Talia Hibbert is on her way to romance stardom.

---
Featured June 17, 2020
on News at 4: Wednesday Reads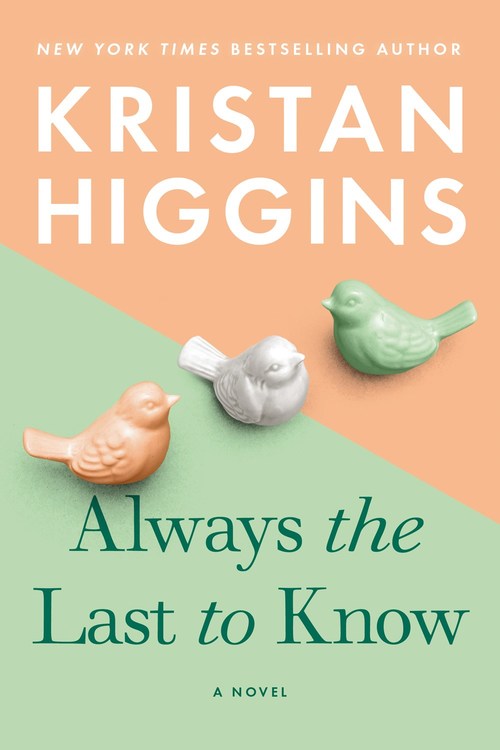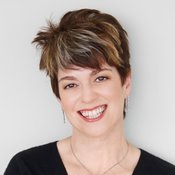 Sometimes you have to break a family to fix it.

From New York Times bestselling author Kristan Higgins, a new novel examining a family at the breaking point in all its messy, difficult, wonderful complexity.

The Frosts are a typical American family. Barb and John, married almost fifty years, are testy and bored with each other...who could blame them after all this time? At least they have their daughters-- Barb's favorite, the perfect, brilliant Juliet; and John's darling, the free-spirited Sadie. The girls themselves couldn't be more different, but at least they got along, more or less. It was fine. It was enough.

Until the day John had a stroke, and their house of cards came tumbling down.

Now Sadie has to put her career as a teacher and struggling artist in New York on hold to come back and care for her beloved dad--and face the love of her life, whose heart she broke, and who broke hers. Now Juliet has to wonder if people will notice that despite her perfect career as a successful architect, her perfect marriage to a charming Brit, and her two perfect daughters, she's spending an increasing amount of time in the closet having panic attacks.

And now Barb and John will finally have to face what's been going on in their marriage all along.

From the author of Good Luck with That and Life and Other Inconveniences comes a new novel of heartbreaking truths and hilarious honesty about what family really means.
Women's Fiction Contemporary [Berkley, On Sale: June 9, 2020, Trade Size / e-Book, ISBN: 9780451489456 / eISBN: 9780451489463]
A quartet of voices set in real life

A quartet of voices set in real life

---
Featured May 20, 2020
on News at 4: Wednesday Reads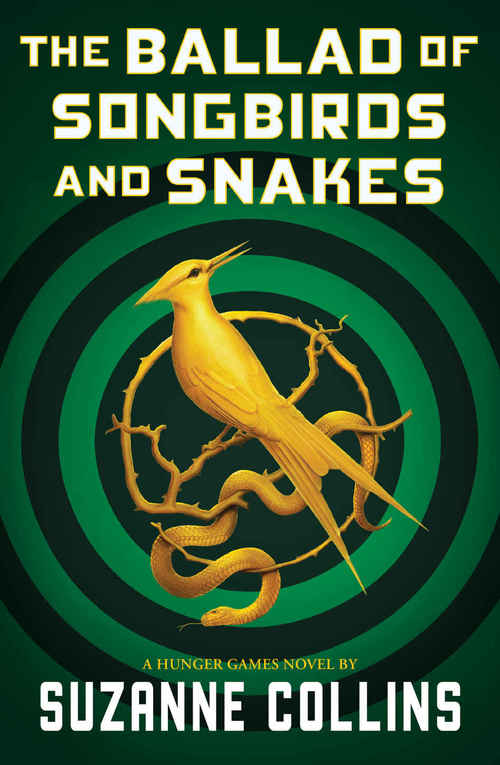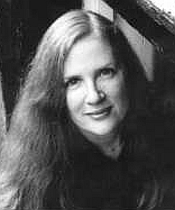 Ambition will fuel him.
Competition will drive him.
But power has its price.
It is the morning of the reaping that will kick off the tenth annual Hunger Games. In the Capitol, eighteen-year-old Coriolanus Snow is preparing for his one shot at glory as a mentor in the Games. The once-mighty house of Snow has fallen on hard times, its fate hanging on the slender chance that Coriolanus will be able to outcharm, outwit, and outmaneuver his fellow students to mentor the winning tribute.

The odds are against him. He's been given the humiliating assignment of mentoring the female tribute from District 12, the lowest of the low. Their fates are now completely intertwined — every choice Coriolanus makes could lead to favor or failure, triumph or ruin. Inside the arena, it will be a fight to the death. Outside the arena, Coriolanus starts to feel for his doomed tribute . . . and must weigh his need to follow the rules against his desire to survive no matter what it takes.
Young Adult [Scholastic, On Sale: May 19, 2020, Hardcover / e-Book, ISBN: 9781338635171 / eISBN: 9781338635188]
---
1 - 12 of 712 ( First | more )
As WFAA-TV Literary contributor on ABC Channel 8 in the Dallas - Fort Worth area, Gwen Reyes presents books or other literary news each Wednesday on the 4 pm news cast and during the month on Good Morning Texas. Catch the video of the segments on our YouTube channel.