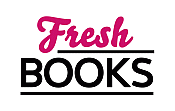 Sweet Reads in February
Jodi Picoult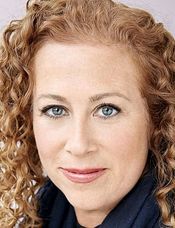 Photo Credit: Deborah Feingold

Jodi Picoult was born and raised -happily-on Long Island...something that she believed at first was a detriment to a girl who wanted to be a writer. "I had such an uneventful childhood that when I was taking writing classes at college, I called home and asked my mother if maybe there might have been a little incest or domestic abuse on the side that she'd forgotten about," Picoult recalls. "It took me a while to realize that I already did have something to write about - that solid core of family, and the knotty tangle of relationships, which I keep coming back to in my books."
Picoult studied creative writing with Mary Morris at Princeton, and had two short stories published in Seventeen magazine while still a student. "The first time the editor called me to say she wanted to pay me for something I'd written," Picoult says, "I immediately called my mom and said, 'I'm going to be a writer!' 'That's great,' she said. 'Who's going to support you?'" Realism - and a profound desire to be able to pay the rent - led Picoult to a series of different jobs following her graduation: as a technical writer for a Wall Street brokerage firm, as a copywriter at an ad agency, as an editor at a textbook publisher, and as an 8th grade English teacher - before entering Harvard to pursue a master's in education. She married Tim Van Leer, whom she had known at Princeton, and it was while she was pregnant with her first child that she wrote her first novel, Songs of the Humpback Whale .
Picoult says, "I found out it was going to be published just before my son was born, and I had this completely idealistic vision of him sitting at my feet, cooing, while I continued to write books. Needless to say, it didn't quite work out that way." Her struggle to balance motherhood and her own career formed, in part, the basis for her second novel, Harvesting the Heart. For a few years, she was either delivering a book or a baby. Now, she's happy to be prolific solely in her writing...and admits wholeheartedly that she moonlights as a writer, but she's really a mom. "It took me a while to find the balance," Picoult says, "but I'm a better mother because I have my writing...and I'm a better writer because of the experiences I've had as a parent that continually remind me how far we are willing to go for the people we love the most."
She and Tim and their three children live in Hanover, New Hampshire with a dog, a rabbit, two Jersey calves, and the occasional Holstein.
Log In to see more information about Jodi Picoult
Log in or register now!
Series
Books:
Change of Heart, April 2023
Mass Market Paperback
Mad Honey, October 2022
Hardcover / e-Book
Handle with Care, March 2022
Mass Market Paperback / e-Book
Vanishing Acts, March 2021
Mass Market Paperback / e-Book
The Book of Two Ways, October 2020
Hardcover / e-Book
Mercy, March 2020
Mass Market Paperback / e-Book (reprint)
My Sister's Keeper, March 2019
Mass Market Paperback / e-Book (reprint)
A Spark of Light, October 2018
Hardcover / e-Book
House Rules, October 2018
Mass Market Paperback / e-Book (reprint)
Change of Heart, December 2017
Mass Market Paperback / e-Book
The Storyteller, September 2017
Mass Market Paperback / e-Book (reprint)
Small Great Things, October 2016
Hardcover / e-Book
Off The Page, May 2015
Hardcover / e-Book
Leaving Time, October 2014
Hardcover / e-Book
Between The Lines, July 2012
Hardcover / e-Book
Lone Wolf, March 2012
Hardcover / e-Book
House Rules, March 2010
Hardcover
Wonder Woman, May 2009
Paperback
Handle With Care, March 2009
Hardcover
Keeping Faith, September 2008
Mass Market Paperback (reprint)
Change Of Heart, March 2008
Trade Size
Change Of Heart:, March 2008
Hardcover
Wonder Woman, November 2007
Hardcover
Nineteen Minutes, March 2007
Paperback
The Tenth Circle, November 2006
Trade Size (reprint)
The Pact : A Love Story, September 2006
Paperback (reprint)
Keeping Faith, February 2006
P.S. Series
Trade Size (reprint)
Vanishing Acts, November 2005
Trade Size (reprint)
My Sister's Keeper, February 2005
Trade Size (reprint)
My Sister's Keeper, April 2004
Hardcover
Second Glance, March 2004
Trade Size (reprint)
Salem Falls, August 2002
Paperback (reprint)
Picture Perfect, July 2002
Trade Size (reprint)
Perfect Match, February 2002
Trade Size (reprint)
Songs of the Humpback Whale, October 2001
Trade Size (reprint)
Mercy, April 2001
Trade Size (reprint)
Plain Truth, April 2001
Trade Size (reprint)
Harvesting the Heart, April 1995
Trade Size (reprint)