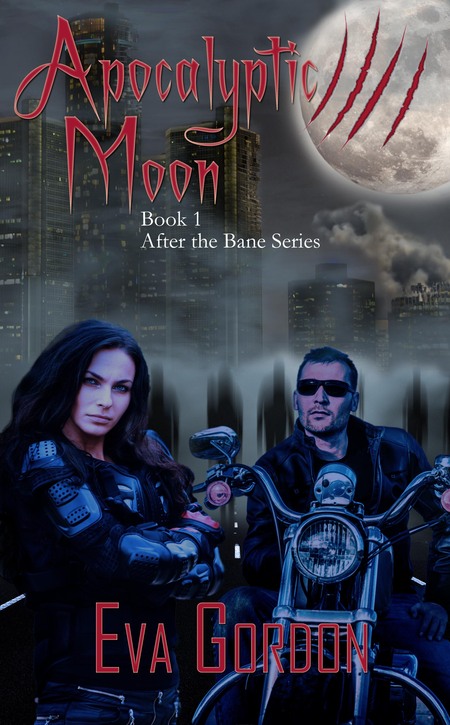 Purchase
Ravaged by a global zombie pandemic, humanity?s survival depends on the secret society of shifters, but can they be trusted?
After the Bane #1
The Wild Rose Press
May 2013
On Sale: May 9, 2013
Featuring: Dr. Dora Adler; Dirk Gunderson
362 pages
ISBN: 1612177379
EAN: 2940016730844
Kindle: B00B5O7HMY
Paperback / e-Book
Add to Wish List

Romance Paranormal | Science Fiction | Fantasy Urban
Dr. Dora Adler's life has been in disarray since the beginning of the zombie apocalypse, but when she gets bitten by one of the undead her whole world is turned upside down. Held captive in a secret underground lab, the tall, muscular hunk in the next cell is her only hope for salvation. Unfortunately, he claims to be a werewolf. Yeah, and she's supposedly a witch.
Dirk Gunderson is an alpha Arbor pack werewolf. Captured and collared, he's sold to the zombie lab in hopes his blood serum can create a vaccine. He needs to escape, but not without the hot little brunette witch.
In the midst of enemy werewolves and the hordes of undead, Dirk and Dora's sexual tension ignites a blaze hotter than the desert highway. Along their journey, they battle the inevitable: a werewolf must never take a witch as a mate.
Videos
After the Bane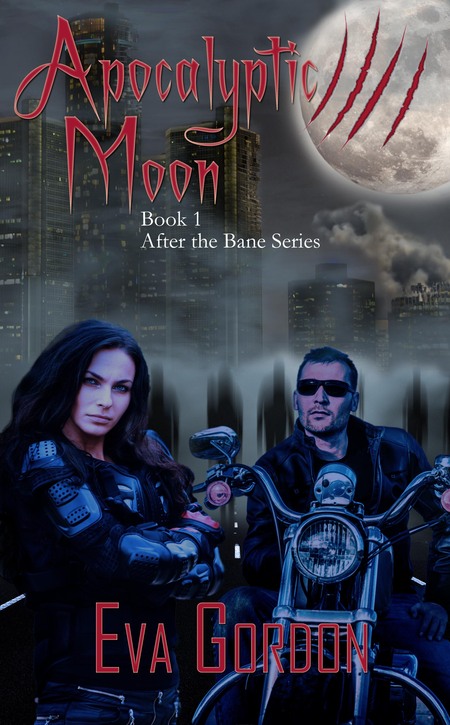 Apocalyptic Moon
#1.0
Amazon.com | BN.com | | |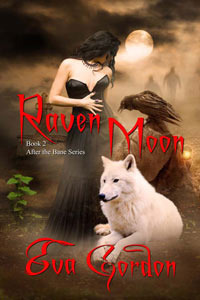 Raven Moon
#2.0
Amazon.com | BN.com | | |
Comments
18 comments posted.
Re: Apocalyptic Moon

Howlo,
This is Eva.
If you have any more questions about my post, my books or anything related to Apocalyptic Moon or my current release, Lycan Gladiator. Just ask.

Comment about who you would include on your zombie fighting team, no need to name more than three. One commenter will be selected to win an e-book copy of Apocalyptic Moon.
(Eva Gordon 9:44am August 23, 2013)
Selene from Underworld movies series
Alice from Resident evil series
Ellen Ripley from Aliens.
going to kick some serious zombie azz!:)
(Louise Bdgg 11:06am August 23, 2013)
Good choice. Especially Ripley, a regular human.
(Eva Gordon 11:17am August 23, 2013)
I've never read this genre before, but it does sound like a great read!! The only problem is that whomever wins the book, gets it in e-read format. It's too bad you don't give a choice. There are those, such as I, who don't own an e-reader. Although I could download your book to my computer, I'm on dial-up, and it would take forever for it to download. I guess I have no choice but to wait for your book to come out, and keep an eye out for it (no pun intended). LOL I'm not familiar with steampunk or dystopian either, by the way, so I suppose that will be something I'll have to look into.
(Peggy Roberson 12:14pm August 23, 2013)
Hi Peggy,
Apocalyptic Moon is available in print (paperback)on Amazon. Sorry I'm only offering an e-book prize.

Thank you.
(Eva Gordon 1:15pm August 23, 2013)
Oh this sounds really interesting... I agree with Louise's choices above... love shifters!
(Colleen Conklin 1:35pm August 23, 2013)
I'm so happy shifters are still popular.
(Eva Gordon 2:07pm August 23, 2013)
I'm not sure who to include on my zombie fighting team. Someone who's good with a shot gun or explosives would be good. I'm always glad to find another author for some of my favorite types of books.
(Laura Gullickson 2:29pm August 23, 2013)
Love Paranormal and Dystopian!
(Vicki Hancock 3:00pm August 23, 2013)
Shifters all the way! Love them and look forward to reading this book. Thanks so much!!
(Bonnie Capuano 3:02pm August 23, 2013)
I love those shifter too!
(Betty Hamilton 4:09pm August 23, 2013)
Nice blogging here. : )
(Eva Gordon 5:16pm August 23, 2013)
I have never read this type of book but I think I might give it a try and what
better place than to start with a book from Fresh Fiction.
(Melanie Backus 5:47pm August 23, 2013)
That's definitely a nice blending... :)
(May Pau 9:41pm August 23, 2013)
A lycan gladiator. He does sound hot. As to your questions, the shifters will help themselves first before they realize that humans also need to be aid if both are going to survive the zombie apocalypse.

Yep I love lycan shifters.
(Kai Wong 9:53pm August 23, 2013)
Ok, I've never been a fan of the zombie craze, but I've never approached it from this angle before. I might have to rethink my position. :)
(Donna Holmberg 9:48pm August 24, 2013)
I'm not into zombies but that's a nice cover.
(Clare O'Beara 9:33am August 26, 2013)
What an intriguing book! The human, zombie, and shifter combination is very interesting. On my zombie fighting team I would like Ripley from Aliens, Acheron from the Dark Hunter series, and Wrath from the Black Dagger Brotherhood.
(Bonnie H 3:40pm August 26, 2013)
Registered users may leave comments.
Log in or register now!