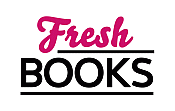 May Books for you!
Amanda Flower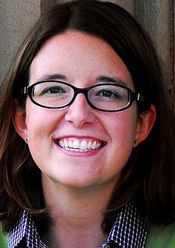 Blogging at Fresh Fiction
Amanda Flower | Cruise Interrupted
April 14, 2012
The Malice Domestic Convention, which awards the Agatha Awards for best traditional mysteries, is at the Read More...
Pseudonym: Isabella Alan.

Amanda Flower, an Agatha-nominated mystery author, started her writing career in elementary school when she read a story she wrote to her sixth grade class and had the class in stitches with her description of being stuck on the top of a Ferris wheel. She knew at that moment she'd found her calling of making people laugh with her words. Her debut mystery, Maid of Murder, was an Agatha Award Nominee for Best First Novel. Amanda is an academic librarian for a small college near Cleveland. She also writes mysteries as Isabella Alan.
Log In to see more information about Amanda Flower
Log in or register now!
Series
Magic Garden Mystery | Magical Bookshop | Amish Candy Shop Mystery | Amish Matchmaker Mystery | Piper and Porter | Farm to Table
Books:
I Heard a Fly Buzz When I Died, November 2023
Trade Paperback
Blueberry Blunder, June 2023
Amish Candy Shop Mystery #8
Mass Market Paperback / e-Book
In Farm's Way, March 2023
Farm to Table Mysteries, 3
Mass Market Paperback / e-Book / audiobook
Crimes and Covers, January 2023
A Magical Bookshop Mystery #5
Trade Paperback / e-Book
Honeymoons Can Be Hazardous, January 2023
Mass Market Paperback / e-Book
Frozen Detective, December 2022
Piper and Porter Mysteries #2
Paperback / e-Book
Peanut Butter Panic, September 2022
An Amish Candy Shop Mystery # 7
Mass Market Paperback / e-Book
Because I Could Not Stop for Death, September 2022
An Emily Dickinson Mystery
Trade Size / e-Book
Hotel California, May 2022
The Music and Murder Mystery Series
Hardcover / e-Book
Put Out to Pasture, March 2022
Farm to Table Mysteries #2
Mass Market Paperback / e-Book / audiobook
Crimes and Covers, January 2022
Magical Bookshop #5
Hardcover / e-Book
Marriage Can Be Mischief, December 2021
Mass Market Paperback / e-Book
Lemon Drop Dead, May 2021
An Amish Candy Shop Mystery #6
Mass Market Paperback / e-Book
Farm To Trouble, March 2021
Farm to Table #1
Paperback / e-Book
Courting Can Be Killer, December 2020
An Amish Matchmaker Mystery #2
Mass Market Paperback / e-Book
Candy Cane Crime, October 2020
An Amish Candy Shop Mystery
e-Book
Dead End Detective, September 2020
A Piper and Porter Mystery
Trade Size / e-Book
Mums and Mayhem, August 2020
Magic Garden #3
Hardcover / e-Book
Marshmallow Malice, June 2020
Amish Candy Shop #5
Mass Market Paperback / e-Book
Botched Butterscotch, May 2020
Amish Candy Shop
e-Book / audiobook
Matchmaking Can Be Murder, January 2020
Amish Matchmaker Mystery #1
Mass Market Paperback / e-Book
Toxic Toffee, July 2019
Amish Candy Shop #4
Mass Market Paperback / e-Book
Murders and Metaphors, February 2019
Magical Bookshop #3
Hardcover / e-Book
Death and Daisies, November 2018
Magic Garden Mystery #2
Hardcover / e-Book
Death and Daisies, November 2018
Magic Garden #2
Mass Market Paperback / e-Book (reprint)
Flowers and Foul Play, October 2018
Magic Garden Mystery
Trade Size / e-Book
Premeditated Peppermint, October 2018
Amish Candy Shop Mystery #3
Mass Market Paperback / e-Book
Flowers and Foul Play, May 2018
Magic Garden Mystery
Hardcover / e-Book
Lethal Licorice, March 2018
Amish Candy Shop Mystery #2
Mass Market Paperback / e-Book
Assaulted Caramel, September 2017
Amish Candy Shop Mystery #1
Mass Market Paperback / e-Book
Prose and Cons, December 2016
Magical Bookshop #2
Mass Market Paperback / e-Book
Crime and Poetry, April 2016
Magical Bookshop #1
Paperback / e-Book
Andi Unstoppable, October 2015
Hardcover
The Final Reveille, May 2015
Paperback
Andi Under Pressure, October 2014
Hardcover / e-Book
A Plain Scandal, February 2013
An Appleseed Creek Mystery
Paperback / e-Book
A Plain Death, July 2012
Appleseed Creek Mystery #1
Trade Size / e-Book
Murder In A Basket, February 2012
An India Hayes Mystery
Paperback / e-Book
Maid of Murder, June 2010
India Hayes
Hardcover