Book Title: DATING CAN BE DEADLY
Character Name: Millie Fisher
How would you describe your family or your childhood?
I had a happy childhood. I grew up in a lively Amish home with many brothers and sisters. My daed provided well for us, and our mother cared for each and every one of us like each one was her only child. She even did this for my best friend, Lois, who lived in the Englisch farm next door.
What was your greatest talent?
I have a knack for matchmaking. I can see two young people together and know if they are meant to be. I like to believe this is my special gift from Gott.
Significant other?
I am sixty-eight-years-old and have been a widow over twenty years. An old friend has shown some pointed interest in me, but it is difficult to be open to love again after all this time. At least it is for me. Lois has been married four times and has no problem falling in love over and over again.
Biggest challenge in relationships?
I believe the biggest problem in relationship is willingness to be vulnerable. I have this issue myself.
Where do you live?
Harvest, Ohio in the heart of Ohio's Amish Country
Do you have any enemies?
I would not say I have enemies. I do have several people who don't care for me since Lois and I put them in prison.
How do you feel about the place where you are now?
I am content where I am. It is where Gott wants me to be.
Do you have children, pets, both, or neither?
My niece Edith, who I raised, is like a daughter to me, and I have a cat and two crazy goats!
What do you do for a living?
I'm a quilter.
Greatest disappointment?
The death of my husband Kip.
Greatest source of joy?
My niece, her children, Lois, and my many close friendships.
What do you do to entertain yourself or have fun?
Lois and I have been known to dapple in a murder investigation or two.
What is your greatest personal failing, in your view?
I believe Gott uses all failures for the gut.
What keeps you awake at night?
I usually sleep very well.
What is the most pressing problem you have at the moment?
Lois has a new boyfriend, and I'm not sure of him. Also, there has been another murder in Harvest!
Is there something that you need or want that you don't have?
I want to be able to move on after the loss of my husband so many years ago.
Why don't you have it? What is in the way?
I'm standing in my own way. It's something Gott is teaching me.
An Amish Matchmaker Mystery #5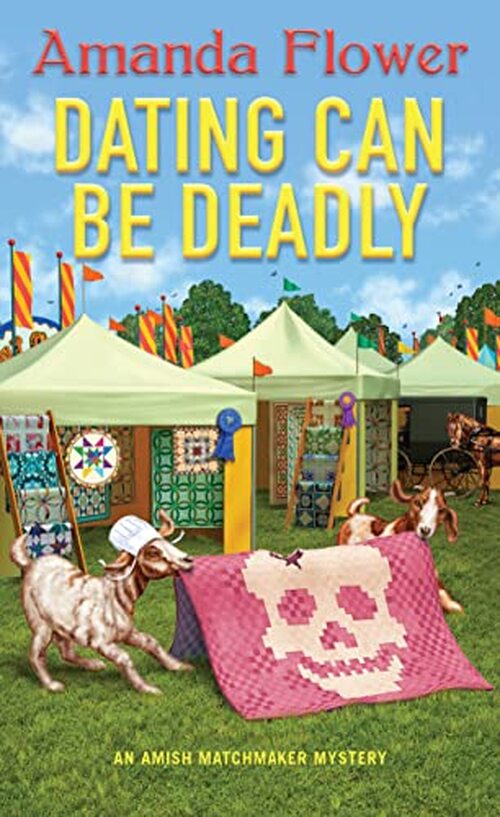 Set in the fan favorite Amish village of Harvest, Ohio, the latest novel in the USA Today bestselling author's Amish Matchmaker series features the unlikely sleuthing duo of an Amish widow and her zany, oft-divorced English best friend. Will appeal to fans of cozy mysteries, small-town mysteries, wholesome romance, inspirational fiction, and readers of Jennifer Beckstrand, Charlotte Hubbard, Rachel J. Good, and other authors of Amish fiction.
It's August in Holmes County, and that means it's time for the Holmes County Fair. It's the county's biggest annual event, drawing tourists and locals alike to see livestock, eat too much fried food, and watch the rodeo and speed racing contests. This year, Millie has entered the quilting competition—while her very not Amish best friend, Lois Henry, is distracted by her new dating app and her search for husband number five. In a place where quilting is a way of life, the competition is fierce—especially this year, when an anonymous donor doubles the winning cash prize. Amish and English women are up against each other, and some will do anything to win—even murder . . .
When someone attacks the quilt barn by slashing the quilt display, it's unsettling enough. But when a quilting judge is found murdered, Millie knows it's time to for Lois to get off her app and help her hunt for a killer instead—before the competition is wiped out for good . . .
Mystery Amateur Sleuth | Mystery Cozy [Kensington Cozies, On Sale: October 24, 2023, Mass Market Paperback / e-Book, ISBN: 9781496737489 / eISBN: 9781496737496]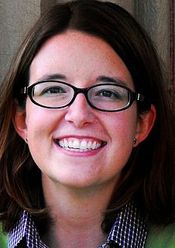 Witty Suspense with hope
Amanda Flower, an Agatha-nominated mystery author, started her writing career in elementary school when she read a story she wrote to her sixth grade class and had the class in stitches with her description of being stuck on the top of a Ferris wheel. She knew at that moment she'd found her calling of making people laugh with her words. Her debut mystery, Maid of Murder, was an Agatha Award Nominee for Best First Novel. Amanda is an academic librarian for a small college near Cleveland. She also writes mysteries as Isabella Alan.
1 comment posted.