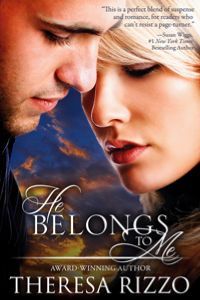 Purchase
Catherine Boyd will do anything to regain custody of her young son . . . Even reconcile with the husband accused of killing their son's twin.
JKS Communications
June 2013
On Sale: June 15, 2013
Featuring: Thomas; Catherine
379 pages
ISBN: 0989045013
EAN: 9780989045018
Kindle: B00CTNM1KS
Trade Size / e-Book
Add to Wish List

Catherine graduates from college, eager to start a new life with her six–year–old son, Drew. But when she tries to bring him home, her parents refuse to relinquish control of the grandson they'd raised.
Wrongly accused of a horrible crime, Thomas Boyd has buried himself in his career, determined to forget his painful past and the family he lost. But now, five years later, Catherine is back, requesting his help to regain custody of their son — custody he thought she had.
Though older and wiser, when courtroom battles reveal lies and secrets and generations of pain, will Thomas and Catherine find more tragedy and loss, or will old wounds finally heal?
Comments
5 comments posted.
Re: He Belongs to Me

It's funny that you mention the fried eggs. My Husband likes his over-easy, and I tried to fix them for him a couple of times. That was a l-o-n-g time ago, and since I'm not a big fan of having eggs that way, I really didn't get the hang of it. He also knows how to cook eggs, so we sort of have a truce. If he wants eggs, I just let him cook his own!! As for scrambled eggs, however, he can't hold a candle to mine, and knows it, so that is my department. Anyone who has eaten my scrambled eggs, compliments me on them, so I'm the one who fixes those!! Congratulations on your latest book. I love the cover, and am looking forward to reading it.
(Peggy Roberson 9:28am June 16, 2013)
I don't know that you're right, because nowadays a couple has generally lived together for some time before marrying so we know each other's likes and dislikes, have got used to cooking for them and so on.
(Clare O'Beara 11:49am June 16, 2013)
I was raised to be the woman of the house - cooking, cleaning, decorating, etc. I used to make dinners based on ideas - cajun night, mexican, chinese, etc. - unfortunately, DH has the meat and potatoes stomach and never heard of or understood seasoning. My cajun was soo hot for him, he drank milk right out of the container, I used garlic when I didn't know he was allergic. No I was not trying to kill him, although the insurance policy was signed by that time.
(Carla Carlson 1:10pm June 16, 2013)
I was trying to gain the acceptance of my soon to be husband's family. The gunshot rang out at 7am, I ran down stairs was handed a skinning knife and told to go remove the hide from the cow that had just been shot. I survived that then had to track a wounded deer through the fall woods (it had been shot by a bow and arrow) and wade a nearly frozen creek in my barefeet. I was wondering what the heck I had gotten myself into! I was a city girl but my dad grew up on a farm so he had passed on his wisdom to me. We have been married for 21 years and the road is never easy but it is definitely interesting.
(Janis Milford 1:58pm June 16, 2013)
I married my husband after knowing each other for six months. There were a LOT of things we had to learn. One thing we figured out quickly is I am not a morning person, he is...so he cooks breakfast for himself... and for me on weekends. I learned to cook what he likes and he suffered with things I like. We just celebrated 38 years ... and we are still working things out and I guess ... Lord willing... we will for a good many more.
(Annetta Sweetko 8:46pm June 16, 2013)
Registered users may leave comments.
Log in or register now!