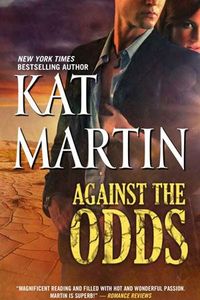 Purchase
Raines of Wind Canyon #7
MIRA
December 2012
On Sale: December 18, 2012
Featuring: Alex Justice; Sabrina Eckhart
400 pages
ISBN: 0778314227
EAN: 9780778314226
Kindle: B009NEJ6JA
Paperback / e-Book
Add to Wish List

THIS CASE MAY PROVE TO BE TOO HOT TO HANDLE
There's silver out there: Sabrina Eckhart is sure of it. And when she finds the hidden mine on that big piece of West Texas desert, all of her financial problems are solved. That is, if she can find it. The man with the skills she needs is private investigator Alex Justice─a former navy fighter pilot and a current pain in the neck.
When mysterious "accidents" start to plague their search, it seems Rina's multi-acre inheritance might be more of a curse than a blessing. And yet, there's still something sensual about the heat...his arrogance...her stubbornness...being thrust into each other's arms by danger...But the vultures are circling, and if they don't watch their backs, the relentless desert sun could be the last thing they ever see.
Videos
Raines of Wind Canyon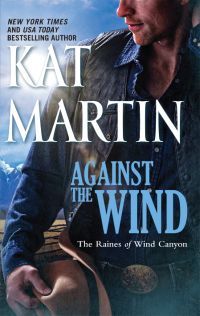 Against The Wind
#1.0
Amazon.com | BN.com | | |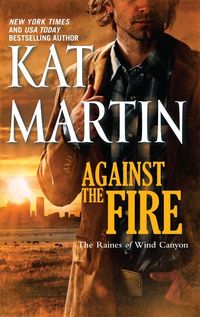 Against The Fire
#2.0
Amazon.com | BN.com | | |

Against the Law
#3.0
Amazon.com | BN.com | | |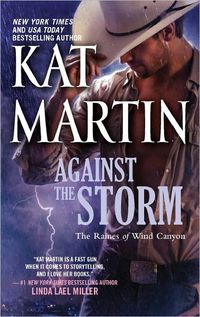 Against The Storm
#4.0
Amazon.com | BN.com | | |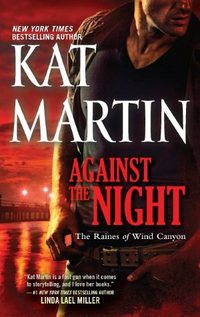 Against The Night
#5.0
Amazon.com | BN.com | | |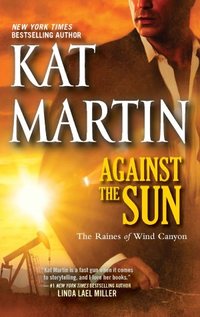 Against the Sun
#6.0
Amazon.com | BN.com | | |

Against The Odds
#7.0
Amazon.com | BN.com | | |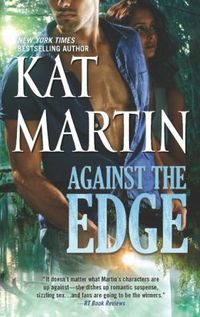 Against The Edge
#8.0
Amazon.com | BN.com | | |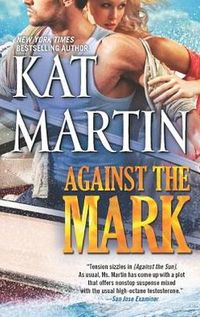 Against the Mark
#9.0
Amazon.com | BN.com | | |
Comments
55 comments posted.
Re: Against The Odds

About the only tradition that we celebrate anymore is having Swedish sausage for dinner on Christmas Eve.
(Sue Farrell 11:24am December 19, 2012)
Love this series, thanks for sharing about it.

Happy holidays,
Julie
(Julie Barett 11:31am December 19, 2012)
My family celebrates Yule, but we have a Christmas tree and Santa Claus on the 25th for the kids and to appease the Christian grandparents.
(Diana Thomas 11:32am December 19, 2012)
We started new traditions such as going to a local tree farm
and choosing and cutting down our tree. Also we open a family
gift on Christmas Eve which is always a family game, which we
play right away!
(Barrie MacLauchlin 11:36am December 19, 2012)
Christmas Dinner with multi generation family present. Our own version of secret Santa and smack talkin' spade players.
(Shelby S 11:38am December 19, 2012)
We have a tradition of going out on Christmas Day for a stroll along the local beach just outside Dublin. We watch the kite surfers and board sailers trying out all their new gear. Water is too cold for me! Dog walkers and families are also out and the migratory bird life is in a nearby lagoon and reed bed. Then it's home to make phone calls to relatives around the world - after some hot soup or coffee.
(Clare O'Beara 12:09pm December 19, 2012)
Just the cookies and trees, I think...
(May Pau 12:18pm December 19, 2012)
Our children were permitted to open their stockings gifts first thing in the morning and then we would sit down as a family to Eggs Benedict for breakfast. After breakfast all heck would break loose as the kids ran for the presents under the Christmas tree to see what Santa had brought. Our kids have carried on this tradition with their own families.
(Beth Charette 12:45pm December 19, 2012)
Our tradition is pretty original, but I still get to spend it with my boys!
Although they are 22 & 28 and still live at home! We get up on Christmas
morning and open our gifts and go next door to mother in laws for breakfast
and gifts! Then I cook a big dinner for everyone! Merry Christmas
everyone! I would love to win one of Kat's books!
(Kim Cornwell 12:51pm December 19, 2012)
I look forward to a visit from my children and grandchildren. Merry Christmas!!!
(Anna Speed 1:00pm December 19, 2012)
Hallmark Christmas ornaments for each member of the family.
(Lisa Garrett 1:12pm December 19, 2012)
Traditions in my family... always make my grandmother's pumpkin pie and M&M cookies... we always have ornaments with everyone's name on it including our pets... the pets even get their own stockings! :)
(Colleen Conklin 1:30pm December 19, 2012)
On Christmas Eve we have an early dinner, go to our town's 7pm
Carole sing around the green, followed by a candlelite church
service then home for dessert.
(Diane Sallans 1:54pm December 19, 2012)
One tradition I make sure that my kids would enjoy is making homemade pasta, at an early age I would sit at my nonnie's table with my mom and auntie and we'd make freash pasta for Christmas Eve dinner,for we would have spaghetti for christmas dinner. So now that my kids are in college my daughter and I made fresh noodles over thansgiving weekend for our dinner on christmas...they asked me if we were making them this year...we sent some to my dad since he stopped making them for he doesn't want to cook anymore,he was very happy that I'm still carrying on the tradition...
(Carole Fiore 2:12pm December 19, 2012)
We open our gifts on Christmas Eve. I was born in Finland so this was something my parents did when I was growing up so I have followed the tradition.
(Rita Wray 2:38pm December 19, 2012)
I do the same every year that my great grandmother did years ago - there is no meat, so the 7 fishes dishes, homemade pizza, fried bread dough, so many cookies (that I started baking and freezing in late October), cannolis, and Midnight Mass - the morning consists of rice speenges, fried bread dough, and plenty of coffee as the presents unwrap, for dinner homemade pasta with sausage and meatballs, and a 6" fluffy cheesecake for dessert.
(Carla Carlson 2:46pm December 19, 2012)
We just recently moved to a new home and look forward to starting new traditions. I am really excited to have this opportunity to make special memories with my children.
Happy holidays to all!
(Tracie Travis 3:06pm December 19, 2012)
Christmas is still a family celebration.
Blessings,
Marjorie
(Marjorie Carmony 3:30pm December 19, 2012)
Congrats to Kat on the new release. My favorite tradition is opening presents at midnight.
(Jane Cheung 3:35pm December 19, 2012)
When the children were little and expecting family gifts would be wrapped in
print colorful paper. ALL things from Santa were wrapped in red tissue paper
with names printed with green marker. There was always a small package for
Mom and another for Dad so the children knew we were not left out. We
always had homemade gingerbread boys and girls hanging from the tree to
eat Christmas morning--so yummy with cold milk and hot coffee without
interrupting the fun.
(Sandra Spilecki 3:45pm December 19, 2012)
We celebrate Christmas with the family on Christmas Eve. We have Christmas dinner at my parents Christmas afternoon. We all take different dishes so its not too much on any one person. By opening presents at our house on Christmas Eve the grandchildrn can spend Christmas morning with all their gifts from Santa and have time to play. My Dad always leads us in a prayer & reminds everyone that we are celebrating the birth of Jesus. Then we can open gifts. We have finger foods to snack on in the afternoon and evening.
(Pat Moore 3:54pm December 19, 2012)
THE WHOLE FAMILY COMES FOR CHRISTMAS AND GIVE GIFTS TO
EVERYONE. MERRY CHRISTMAS AND HAPPY HOLIDAYS EVERYONE!!!!!!!
(Shelly Caggiano 4:02pm December 19, 2012)
I was just recently found by my lover that I had when I was 21. Am looking forward to spending the rest of my Christmas's with him. My daughter is oly family near me so amlooking forward to another family tpo celebrate with.
(Sharon Baker 4:23pm December 19, 2012)
We go to church on Christmas and New Years eve!
(Shirley Younger 4:23pm December 19, 2012)
I love spending Christmas with my children,and grandkids. Thanks for giving me a chance to win your book. I love this series. Happy Holidays.
(Linda Hall 4:46pm December 19, 2012)
My mom and I wear matching or similar pjs, then we get up and open presents on Christmas morning. Then we eat breakfast. That's our ususal traditions. We've added Midnight Mass. And we've added numbering last, next to last, 3rd to last, etc of opening gifts... ;)
(Kelli Jo Calvert 4:58pm December 19, 2012)
Growing up with two children, one girl, one boy, we would select a christmas tree ornament that depicted a "happening"
to each of them. An example, a chef holding a big cookie for our son who had to take home economics and learned how to bake cookies. A pair of figure skates when our daughter wanted to be Dorothy Hammil. They do the same with their children now and still treasure the warm memories brought when they hang their old memory ornaments.
Happy Holidays,e Kat.
Patricia Pascal
(Patricia (Pat) Pascale 5:16pm December 19, 2012)
While my husband was in the military, it was important to keep as many traditions as possible. Even though our sons couldn't share the holidays with their grandparents, aunts and uncles, we knew when we sat down at the dinner table, we were eating the same foods and saying the same prayers as our family back home. It kept us all close, despite the miles between us.
(Robin McKay 6:39pm December 19, 2012)
We used to have the huge Christmas dinners in years past - but these days my brothers will stop in on Christmas Eve for a good visit!
(Felicia Ciaudelli 6:49pm December 19, 2012)
wow, lots of comments since I went on this morning. some
wonderful traditions. love the one from Ireland, walking on
the beach, and the eggs benedict sounds great. I like to do
a sit-down on Christmas Eve, but we've rounded up a lot of
folks with no place to go so it looks like its going to be
buffet. Still should be great. Hope you all have a
wonderful Christmas and that you enjoy Against the Odds
(Kat Martin 7:09pm December 19, 2012)
Just moved, so new traditions. The one we started when we had a bunch of kids at home (we have 6) is they open 1 present an hour. Gives them time to clean up and actually *see* what they got!
(Michelle Schafer 7:48pm December 19, 2012)
Attending Midnight Mass with the family and listening to the wonderful choir.
(Mary C 8:27pm December 19, 2012)
We go to church every Christmas Eve and hear my father sing in the choir.
We go every year and now that my Father is 84 it is even more special.
(Ann Sheiring 8:36pm December 19, 2012)
It's a tradition for the whole family to go to midnight mass.
(Sharon Extine 8:47pm December 19, 2012)
Every Christmas, my family would make this Chinese Dumpling Soup. The soup is consists of turnips, napa cabbage, pork, chicken, and the rice flour dumpling. I don't believe this soup is served in Chinese Restaurants. I love making a huge 48 quarts pot every year.
(Kai Wong 8:56pm December 19, 2012)
Our family gets together for a meal.
(Wilma Frana 9:12pm December 19, 2012)
on christmas eve my kids and I watch an old favorite VHS tape of "tangerine bear" and drink hot chocolate
(Elaine Meglathery 9:15pm December 19, 2012)
open gifts at midnight. have a Merry Christmas!!!
(Jennifer Beck 9:27pm December 19, 2012)

(Susan Atkins 9:41pm December 19, 2012)
We make Christmas pudding.
(Theresa Norris 9:42pm December 19, 2012)
my family always goes to their grandparents house for Christmas every year. They are 88 years old and they love having the family together.
(Susan Atkins 9:43pm December 19, 2012)
We started making my sons picture under the tree with his first Christmas.
He's 32 and now we've added his wife and baby to the picture. It's just a
given the picture will be taken
(Debbie Rudder 9:48pm December 19, 2012)
making christmas cookies for Santa with my two girls
(Leanne Jacobson 9:53pm December 19, 2012)
Wishing veryone all the blessings of christmas!
(Lillian Baber 10:09pm December 19, 2012)
We always bake cookies on Christmas Eve.
(MaryAnne Banks 10:24pm December 19, 2012)
No traditions, just enjoying the holiday with the ones you love.
(Sheila True 11:59pm December 19, 2012)
We have a family dinner of homemade Polish dishes. My son is now also cooking part of the dinner.
(Lori Duhoski 8:45am December 20, 2012)
I absolutely love hearing these traditions...so many unique
and meaningful. Going to hear your father sing in the choir
on Christmas eve, opening one gift an hour--good idea. From
our house to yours we wish you a wonderful Christmas and happy
new year. God Bless, kat
(Kat Martin 12:26pm December 20, 2012)
Making my grandmothers bread and giblets dressing! It is a must have for
my family. I had to learn it from my Aunt. My mom didn't cook.. This year
husband, daughter and I are going on our second Christmas cruise. Love
this new tradition. The first was my best holiday season in years! Happy
holidays to all!
(Katherine Ingram 2:58pm December 20, 2012)
Visiting family and friends. And of course, certain foods are a must. Pecan tassies, date pinwheels, chipped beef ball, caramel popcorn (that only Aunt Vera can make). Merry Christmas! Wonderful contests.
(Melodie Paul 9:13pm December 20, 2012)
We have a lot of traditions. Even a tradition as to the order
the ornaments go on the Christmas tree.
(Mary Preston 4:59am December 21, 2012)
We always like to drive around to look at all the Christmas lighting displays that seem to get bigger and better each year, eat lots of homemade dishes and cookie trays, and open gifts. Love your books Kat, and am hoping to win one of yours! M E R R Y C H R I S T M A S !
(Linda Luinstra 3:20pm December 22, 2012)
Melodie Paul...I would love your recipe for date pinwheels if you'd care to give it to me, you can email me at: [email protected] Thanks, so much!
(Linda Luinstra 3:22pm December 22, 2012)
the angel goes up on christmas eve
(Danielle McDonald 1:44pm January 3, 2013)
Loved your book Against the Odd's, will be reading your next
one very soon. I am sure that it is as great as Against the
Odd's
(Sharon Salituro 11:16am April 11, 2013)
Registered users may leave comments.
Log in or register now!