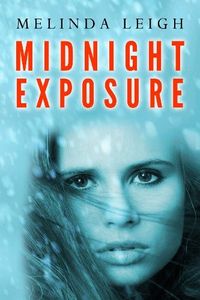 Purchase
When tabloid photographer Jayne Sullivan looks for a reclusive sculptor in rural Maine, she?s exposed to a deadly blizzard and a desperate killer.
Midnight Series #1
Montlake Romance
August 2012
On Sale: August 21, 2012
Featuring: Reed Kimball; Jayne Sullivan
313 pages
ISBN: 1612184758
EAN: 9781612184753
Kindle: B007RPV1FY
Paperback / e-Book
Add to Wish List

Suspense | Thriller | Romance Suspense
Point, click, die.
When two hikers disappear, their hometown in Maine blames the blinding storms. But the truth is far more sinister. Unaware of the danger, tabloid photographer Jayne Sullivan follows an anonymous tip to find the most reclusive sculptor in the art world. Instead, she finds sexy handyman Reed Kimball—and a small town full of fatal secrets.
Five years ago, Reed buried his homicide detective career along with his wife. But when a hiker is found dead, the local police chief asks Reed for help. Why was a Celtic coin found under the body? And where is the second hiker? Avoiding the media, Reed doesn't need a murder, a missing person, or a nosey photographer. Then Jayne is attacked, and her courage is his undoing. Reed must risk everything to protect her and find a cunning killer.
Midnight Series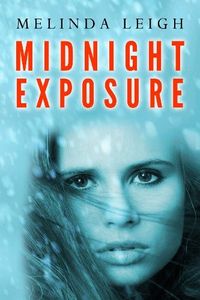 Midnight Exposure
#1.0
Amazon.com | BN.com | | |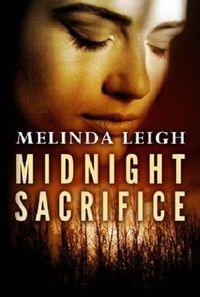 Midnight Sacrifice
#2.0
Amazon.com | BN.com | | |

Midnight Betrayal
#3.0
Amazon.com | BN.com | | |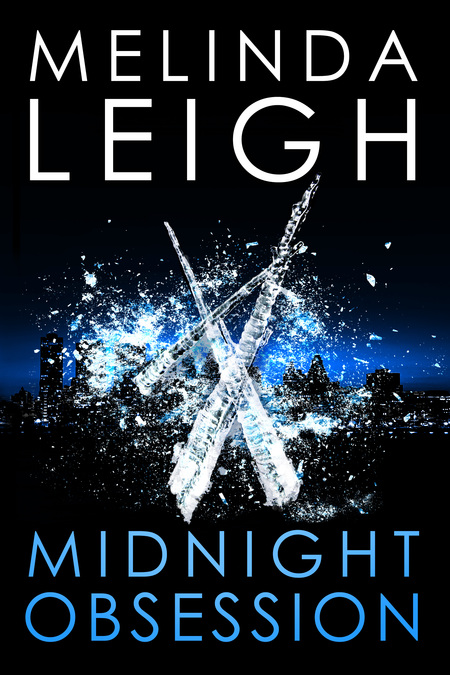 Midnight Obsession
#4.0
Amazon.com | BN.com | | |
Comments
46 comments posted.
I enjoy very strong female heroines and usually back in time because that wasn't expected or common behavior.
(Darci Paice 12:04pm October 29, 2012)
Eve Dallas, who has not only survived, but has triumphed and Elizabeth I of England, who managed to survive and outlive her enemies, but successfully bring a long, prosperous and peaceful rule to her country.
(Sharon Mitchell 4:15am October 29, 2012)
Julia Guilard when she gave her speech against Tony Abott's sexist
treatment of her. She made me proud to be a woman!
(Chris Coulson 5:30am October 29, 2012)
Catherine the Great for attempting to bring Russia out of the dark ages. Another very strong woman was Jackie Kennedy who after her husband's assassination she went on to having a career in publishing on her own.
(Beth Charette 7:18am October 29, 2012)
I would love to read this book. Thanks
(Bonnie Capuano 7:27am October 29, 2012)
I like historical heroines. Mianly because of the setting.
(Pam Howell 7:50am October 29, 2012)
I love everyday women who show strength in the face of adversity in books. I want to feel like the heroine could be anyone, even me.
(Lee Strickler 9:47am October 29, 2012)
I love reading books with a strong female lead. What makes them strong -
for me it's determination, not giving up for something you believe in and I
also like it when they don't take crap from the male leads in a story! Thanks
for the chance to win, sounds like a great read!
(Kaci Verdun 11:58am October 29, 2012)
Kay Scarpetta may be my literary heroine, atho I guess she is
trained. When I was younger, Miss Marple of Agatha Christie's
books was probably one of my favorites. Not sure that I have
a real-life heroine other than my grandmother, who lived to
age 93.
(Donna Durnell 12:01pm October 29, 2012)
I would be sooo thrilled to win Melinda leigh's new book 'Midnight Exposure'
(Lnda McFarland 12:28pm October 29, 2012)
I want to say Jessica Fletcher and Miss Marple of Agatha Christie's books would
be my favorite heroines. They are smart and quick witty.
(Elisa Varey 12:44pm October 29, 2012)
Eve Dallas is one of my absolute fav strong heroines... all that she went through and the choices she made... wonderful character.
(Colleen Conklin 12:55pm October 29, 2012)
These are all great suggestions, both from history and fiction. I love that both Miss Marple and Eve Dallas have both been mentioned multiple times. Two formidable females who couldn't be more different! Strength of character can be shown in many different ways.

Keep them coming!
(Melinda Leigh 1:18pm October 29, 2012)
I know this might be corny - but I loved Buffy the Vampire Slayer - the fact that she was a teen, blonde, little girl, that when she walked into a dark alley it was the things hiding in the dark that needed to be afraid. I think her character gave a lot of empowerment to girls.
(Carla Carlson 1:37pm October 29, 2012)
I am an avid reader and would love the chance to read your book.
(Jean Benedict 2:15pm October 29, 2012)
I would LOVE to win & read!!
PICK ME!! PICK ME!!
(Pamela Faye Howell 2:15pm October 29, 2012)
I would love to win Midnight Exposure. It sounds like my type of book.
(Anna Speed 3:10pm October 29, 2012)
I just read a story by Samantha Hunter. Her heroine Tiffany was great - determined, hard working and all the other attributes you listed.
(Debra Guyette 3:15pm October 29, 2012)
I like Hermione from the Harry Potter series, she's intelligent and compassionate. Midnight Exposure definitely sounds like an excellent read
(Shirley Younger 3:30pm October 29, 2012)
I prefer strong heroines
(Roxana Perez 3:45pm October 29, 2012)
I love brainy heroines and one of my recent favorites is Liliana Claremont from Heather Snow's "Sweet Enemy."
(Jane Cheung 3:48pm October 29, 2012)
ab great contest
(Kent Cook 3:50pm October 29, 2012)
I like to read about strong heroines. I have many favorites.
I would love to win this book.
(Mary Hay 3:52pm October 29, 2012)
Thank you for your post and giveaway, Melinda. I don't really have a favorite heroine. But allow me to say this.

To me, a heroine---or a hero, fictional or real---is not someone who feels no fear. It's someone who's scared to death, but does what must be done anyhow.

Good luck with your new and upcoming releases!
(Mary Anne Landers 4:18pm October 29, 2012)
Eve Dallas is definitely one of my favorite heroines.
(Robin Greene 4:24pm October 29, 2012)
Joanna Brady in the books by J J Jance.
(MaryEllen Hanneman 5:11pm October 29, 2012)
I really enjoy Temperance Brennan from Kathy Reichs and Eve Dalles from
JD Robb. Both are great female characters.
(Ann Sheiring 5:37pm October 29, 2012)
One of my favorite heroines is Regan Pescoli from Chosen to Die by Lisa Jackson. I loved Regan because she did what she needed to do even when it looked hopeless. She struggled throughout the book but was able to survive at the end. I think a good heroine is someone that shows her fear but doesnt let it paralyze her. This book sounds like it would be a great read. I would love to win it.
(Emily Bowes 6:13pm October 29, 2012)
i really dont have a favorite female heroine
(Danielle McDonald 6:29pm October 29, 2012)
I really liked Katniss Everdeen a strong heroine in both the book and the movie, Hunger Games. She really showed her strength and courage. Another favorite of mine is Eve Dallas from JD Robb. I would very much love to win and read Midnight Exposure and find out what challenges she's up against and does to survive!
(Linda Luinstra 7:06pm October 29, 2012)
Lara Croft comes instantly to mind and that is because she has no problem taken on the bad guys and coming on top.
(Larena Hubble 7:11pm October 29, 2012)
Scarlett O'Hara. Feminine and strong.
(Connie Schultz 8:37pm October 29, 2012)
I have to say Eve Dallas. A survivor and still able to protect the innocents despite her being a victim when she was little.

I also love Lucy Kincaid from the Lucy Kincaid series by Allison Brennan. Strong and smart woman.
(Kai Wong 9:19pm October 29, 2012)
Off the top of my head I can't think of exact books/names but I remember reading some from Lisa Kleypas (I am pretty sure) where the women band together to find husbands they don't want to be "given" to just anyone they want to control what happens to them. I too feel sad for the woe is me women.
(Patti Paonessa 9:23pm October 29, 2012)
Lori Armstrong writes the Mercy Gunderson series. Mercy is a strong, smart, resiliant female. I just love her. I think my favorite heroine of all time is Phedre no Delauney de Montreve from the Kushiel series by Jacqueline Carey. Her journey is just amazing!
(Jennifer Beyer 9:24pm October 29, 2012)
I love Eve Dallas for all that she's overcome.
(Mary C 9:36pm October 29, 2012)
I have never read a female "cop" type book, so my heroines don't really fall into that category. Mine would be one fictional, and one non-fictional character. The fictional character would be Stephanie Plum, by who other than the zany Janet Evanovich. I enjoy reading those books when I need a great pick-me-up, and also a good story line with some romance thrown in. Her books usually have a little bit of everything in them, and when I'm through, I feel so good!! My other Heroine goes back to when I was a little girl, and I have tried to pattern my life after her. She's none other than Helen Keller. Ever since I saw her life portrayed in the movie The Miracle Worker, I was fascinated with her, and took her autobiography out at the library and read it. She turned out to be such a fascinating and amazing woman, who did so much while she was on this Earth, and never let her disabilities get in her way. Little did I know that in my midlife, I would suffer an injury that would forever change my life. Even though I tried to pattern my life after her since I was a child, she gave me added strength to face my limitations as an adult, and carry on through my adulthood, looking through different eyes. Joseph Wambaugh has always been one of my favorites as far as police books go, even though he doesn't count as a heroine, but I do love to read cop books. I'd love to read your book very much. It sounds like it would be a real page-turner.
(Peggy Roberson 9:47pm October 29, 2012)
i would love to read this thanks alot
(Jennifer Beck 11:12pm October 29, 2012)
Number 2 is really funny. I always have thought it is really stupid to run into the woods.
(Rita Wray 11:53pm October 29, 2012)
I love the fictional Eve Dallas, I know others have chosen her, but her strength of character after her horrific childhood and her choice to try and stop the bad guys just make her someone to emulate.
I love a heroine that can over-come adversity with grace. NO WHINING. I can handle bitchin' about it, but that whiney stuff hits that last nerve.
Thanks for the giveaway! The book sounds very interesting.(+ she doesn't sound like a whiner)
(Karen Prentice 1:05am October 30, 2012)
I love historical heroines. They have to overcome odds that are much harder than what we do in this day and age. Your book sounds fantastic, thanks for the chance to win a copy!
(Christine Mead 6:44am October 30, 2012)
I think Sarah Conners from the first Terminator film sounds like the heroine you describe - an ordinary girl caught up in something taking all her wits, resources and strength to survive. She is a fantastic heroine. By the end of the film she is so strong and determined. We all adapt to our circumstances and as you say, the intelligent person stands a better chance of survival.
(Clare O'Beara 8:24am October 30, 2012)
Thanks to everyone who commented. I have a few new books to add to my TBR list!
(Melinda Leigh 11:54am October 30, 2012)
Well, one of my FAVORITE heroines would have to be Hermione Granger from the Harry Potter series; she is all of the things you mentioned above, smart, resourseful, and she's a witch! Other than Hermione, ANY of Suzanne Brockmann's heriones come to mind. Almost all of them are regular, everyday women, but put to the test or if their family or friends are threatened, watch out!
(Kelli Jo Calvert 1:09pm October 30, 2012)
Strength of character in romance and mysteries are revealed as trouble commences. I can identify with a strong female having to shape her future while surrounded by family and friends or even in isolation she becomes resilient.
(Alyson Widen 7:14pm November 1, 2012)
I like a heroine who is strong & brave & confident without
losing her femininity.
(Mary Preston 9:07am November 2, 2012)
Registered users may leave comments.
Log in or register now!