Melinda Leigh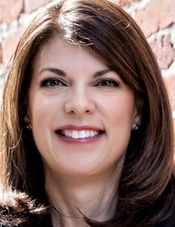 Blogging at Fresh Fiction
Exclusive Excerpt: What I've Done by Melinda Leigh
September 17, 2018
Plastic chairs and vending machines formed a small waiting area at the end of the hall in the emergency department. Lance leaned Read More...
Excerpt of HER LAST GOODBYE by Melinda Leigh
September 25, 2017
Exclusive Excerpt: HER LAST GOODBYE by Melinda Leigh Lance skimmed through the remaining documents in Chelsea's file. Nothing jumped out at Read More...
Exclusive Excerpt - SAY YOU'RE SORRY by Melinda Leigh
May 16, 2017
Sharp carried a teapot in one hand and two mugs in the other. "You've had a tough night, so I'll ignore your Read More...
Exclusive Excerpt MIDNIGHT OBSESSION by Melinda Leigh
January 16, 2017
MIDNIGHT OBSESSION by Read More...
Author Match: Meet Melinda Leigh
January 2, 2017
My latest romantic suspense novel, MIDNIGHT OBSESSION, is the fourth installment in my bestselling Read More...
Melinda Leigh | How To Avoid Mood Killers
January 19, 2015
In my new romantic suspense HOUR OF NEED, Major Grant Barrett returns home Read More...
Melinda Leigh | My Very First Bad Boy
May 1, 2013
No. I'm not talking about my personal history. The hero of MIDNIGHT SACRIFICE, Danny Read More...
Melinda Leigh | Canine Characters
December 3, 2012
My debut novel, SHE CAN RUN, starred a police dog reject, Henry, who was originally Read More...
Melinda Leigh | What Makes a Heroine Strong?
October 29, 2012
I read many, many great books with strong female leads. Some are federal agents and police detective, and I love many books with these types Read More...
Melinda Leigh | It's a Romance. It's a Mystery. It's a Thriller. It's... Romantic Suspense!
November 29, 2011
I'm an eclectic reader.  My ebook library is filled with books from almost every fiction genre.  I love romances, mysteries, thrillers, science fiction novels Read More...
#1 Wall Street Journal and #1 Amazon Charts bestselling author Melinda Leigh is a fully recovered banker. A life-long lover of books, she started writing as a way to preserve her sanity while raising her kids. Over the next few years, she learned a few things about writing a book. The process was much more fun than analyzing financial statements, and she decided to turn her hobby into a career.
Her debut novel, SHE CAN RUN, was nominated for Best First Novel by the International Thriller Writers. Since then, she has garnered numerous publisher awards, including two Silver Falchions and three Golden Leaf Awards. She is a two-time RITA® Award Finalist and has earned three Daphne du Maurier Award nominations. Melinda's books have sold over 8 million copies.
She holds a 2nd degree belt in Kenpo Karate. She's dabbled in Arnis stick fighting, studied Brazilian Jiu-Jitsu, and taught women's self-defense. She lives near the beach with her family and a small herd of spoiled rescue pets. With such a pleasant life, she has no explanation for the sometimes dark and disturbing nature of her imagination.
Log In to see more information about Melinda Leigh
Log in or register now!
Series
Midnight Series | Morgan Dane | Scarlet Falls | She Can | Rogue Justice | Widow's Island | Bree Taggert
Books:
Right Behind Her, September 2021
Bree Taggert #4
Trade Size / e-Book
Drown Her Sorrows, March 2021
Bree Taggert #3
Trade Size / e-Book
A Broken Bone, November 2020
Widow's Island #6
e-Book
See Her Die, September 2020
Bree Taggert #2
Trade Size / e-Book
Cross Her Heart, March 2020
Bree Taggert
Trade Size / e-Book
Whisper of Bones, November 2019
Widow's Island #3
e-Book
Save Your Breath, September 2019
Morgan Dane #6
Trade Size / e-Book
Secrets Never Die, March 2019
Morgan Dane #5
Trade Size / e-Book
A Bone to Pick, November 2018
Widow's Island #2
e-Book
What I've Done, September 2018
Morgan Dane #4
Paperback / e-Book
Bones Don't Lie, March 2018
Morgan Dane #3
Trade Size / e-Book
Twisted Truth, November 2017
Rogue Justice #1
e-Book
Her Last Goodbye, October 2017
Morgan Dane #2
Trade Size / e-Book
Say You're Sorry, May 2017
Morgan Dane
Paperback / e-Book
Midnight Obsession, January 2017
Midnight Series #4
Paperback / e-Book
Seconds to Live, July 2016
Scarlet Falls #3
Trade Size / e-Book
She Can Kill, December 2015
She Can #6
Trade Size / e-Book
Minutes to Kill, July 2015
Scarlet Falls #2
Trade Size / e-Book
Hour Of Need, December 2014
Scarlet Falls #1
Paperback / e-Book
Midnight Betrayal, September 2014
Midnight Series #3
Paperback / e-Book
He Can Fall, April 2014
She Can #5
e-Book
She Can Hide, March 2014
She Can #4
Trade Size / e-Book
She Can Scream, September 2013
She Can #3
Paperback / e-Book
Midnight Sacrifice, April 2013
Midnight Series #2
Paperback / e-Book
She Can Tell, December 2012
She Can #2
Paperback / e-Book
Midnight Exposure, August 2012
Midnight Series #1
Paperback / e-Book
Amazon Heat, January 2012
e-Book
She Can Run, November 2011
She Can #1
Paperback / e-Book

Videos