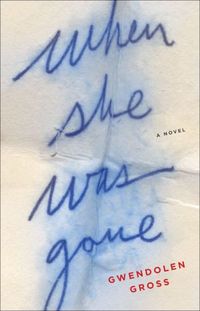 Purchase
Gallery Books
March 2013
On Sale: March 19, 2013
Featuring: Mr. Leonard
275 pages
ISBN: 1451684746
EAN: 9781451684742
Kindle: B008J48MF4
Paperback / e-Book
Add to Wish List

Tom Perotta's Little Children meets Alice Sebold's The Lovely Bones in this suspenseful and beautifully wrought story of a seventeen-year-old girl who vanishes on the eve of her departure for college, as told through the alternating perspectives of her neighbors.
Seventeen-year-old Linsey Hart disappears the day before she's due to leave for college. As her neighbors piece together what they saw and what they think they know about the missing girl, their long-held secrets, prejudices, and entanglements become rudely evident.
There's Linsey's mother, Abigail, whose door-to-door searching makes her social outcast status painfully obvious; stay-at-home mom Reeva, whose primary concern is covering up the affair she's been having with the Starbucks barista; Mr. Leonard, a reclusive retired piano teacher—and the last person to see Linsey alive; George, an eleven year-old gifted loner who is determined to find out what happened to Linsey; and Timmy, Linsey's ex-boyfriend, who is left grieving as he embarks on his own college career.
A keenly observed portrait of a small town under duress, When She Was Gone is a searing portrayal of the bonds that hold a community together—and the secrets and lies that threaten to rip it apart.
Comments
32 comments posted.
I loved The Lovely Bones and this sounds amazing. Thanks for the
giveaway.
(Danielle Sarabia 4:05am March 20, 2013)
My home is a sense of serenity and coolness. Quiet with babbling brook in the distance. Meadow of snow filled quietness but cool shade trees in the summer
(Lisa Fitzgibbons 6:04am March 20, 2013)
I have lived 50 years in the home where my husband, his Mother and his Grandfather were all born. Quite a legacy.
Blessings,
Marjorie
(Marjorie Carmony 6:25am March 20, 2013)
My home is definately "me" lots of pictures and purple walls and very clean and organized :)

You make a comment that one of her neighbors was the last to see her alive. Does this mean she is dead? or just missing? Good description anyhow because now I need to know.
(Lizz Comer 7:18am March 20, 2013)
This book definitely sounds like a "must read" for me. Just from the short description listed, I'm already drawn in. Thanks for sharing.
(Stephanie Strausberger 8:16am March 20, 2013)
Being raised in a nice farm house in Kansas where it was
peaceful and beautiful but now living in a small noisy
rental rental in Austin, TX where there are police sirens,
fire trucks and planes and trains making loud noises all the
time. I am good and ready to move back to the quiet country.
Thanks for the great contest. Cecilia CECE
(Cecilia Dunbar Hernandez 9:50am March 20, 2013)
Sorry, coffee has not kicked in yet; hee hee and I meant to
say rental home; 2 bed one bath in Austin, TX. Thanks again,
Cecilia CECE
(Cecilia Dunbar Hernandez 9:51am March 20, 2013)
I have moved home a few times, and always I found that once the cats were brought to the new house, that became home. So home for me is where my cats and family are.
(Clare O'Beara 10:06am March 20, 2013)
My home is a reconditioned farmhouse which is divided up into 3 apartments. Mine is the largest of the three, with plenty of windows, which mainly look out onto the wooded area, which sits on over 300 acres. There is plenty of wildlife, and my Husband and I feed the birds year-round, which gives us quite an assortment!! There is an artesian creek which winds along behind the rear of the building, which is very pretty and soothing. So, between the asthetic beauty outside, as well as the small touches I try to bring inside with my knitting and crocheting, to me, this is home!! Now all I need is to curl up with your book on the outside deck of my apartment and read it!! Your book sounds as wonderful as my little slice of Heaven!!
(Peggy Roberson 10:14am March 20, 2013)
I loved what you wrote about being HOME. My home was always on Long Island - but now I feel it's wherever my husband and animals are. Memories will always be there but home is where you make it in the present. Your book sounds wonderful - best of luck with it. Thanks for the chance to win.
(Nancy Reynolds 10:19am March 20, 2013)
Home is always where my husband is...I would love tor ead this book. Thanks so much
(Bonnie Capuano 10:37am March 20, 2013)
My home is an old house that we raised 5 children in. Now the
grandchildren love to explore in the upstairs to see what they
can find that was left behind by their parents. Thanks for
the chance to win.
(Mary Hay 10:45am March 20, 2013)
When I think home, it is my grandmother's home, where I was raised. There is a sweet almost powdery smell in the air that is only her smell, as you go through the rooms a hint of lemon pledge will linger in the air. Enter the kitchen and you know this is the heart, it stays warm and smells of recipes from generations past - from the anise in cookies, garlic in the sauce, and fresh coffee (still made on the stove top).
Outside is nothing short of a homage to nature throughout the seasons. Azalea bushes placed just so, Chinese Peony in the only spot it could bloom (which only happens for one week and leaves the most fragrant smell in the summer breeze), trees and hills that bulbs plants so long ago still peek through the forest ground. There is a pond and stream that accents the land, with little bridges, tiny walkways, and a gazebo with wisteria that has been growing around and on it that the vine looks like a giant trunk of a tree (this is the perfect place in the evening to hide away watching twilight come across, the stars reflect upon the surface of the pond).
Nature is alive here. The animals know this sanctuary that was created, from the fish that never seem to be caught, the deer that find bushes and berries to eat from, the fox that makes twilight an adventure, an occasional woodpecker that has never heard of an alarm, hummingbirds, mallard ducks, a symphony of crickets to sing you to sleep. I can't forget the cardinals in the winter snow that splash the landscape with their bright color.
No matter what my age, I find my happiness and home here.
(Carla Carlson 11:22am March 20, 2013)
My home is a haven with open windows, fresh clean air and
bright sunshine. Bringing the outdoors inside represents my
home and its relaxing atmosphere.
(Sharon Berger 11:59am March 20, 2013)
My home is quiet now that my children are grown, but it's filled with wonderful memories.
(Anna Speed 12:15pm March 20, 2013)
My home would say it's a safe place to be when any of my family needs to unwind after a busy day, or needs relief/protection from the outside world.
My home is not just a house as it nurtures our souls and gives us love.
(Joanne Hicks 12:45pm March 20, 2013)
Chaotic! 2 sons, 2 birds, 2 dogs and a cat Need I say more?
(Amy Hamilton 1:34pm March 20, 2013)
I was born and raised in New York and that will always seem like home. But, there could never be "home" without my husband and grown children and their families. So home is now sunny California but I long for the maple trees and snow.
(Kathleen Yohanna 2:49pm March 20, 2013)
I would describe home as my sanctuary, my place of quiet and
serenity. Recently I have been trying to re-define my idea of
home as we deal with the serious illness of a family member.
In the end, I think that home is family, loving, belonging and
acceptance of who we are.
(Marguerite Guinn 4:14pm March 20, 2013)
I was a military brat and went to 20 different schools
before I hit college. So when people ask me where I'm from,
I don't know what to say. So for me? Home is where I am
right now, here, today. I do try to keep a few beloved
objects with me: a creaking piano that still smells like the
scented candle I kept on it decades ago. Favorite books. A
childhood pillow that I've had reticked many times. More
than anything, my family and animal friends.

Finally, no need to enter me into the contest - I'm very
pleased to simply buy the book and support a lovely author.
(Marjorie Osterhout 4:38pm March 20, 2013)
Home to me was always trying to find a quite place. Being the oldest of eight kids I retreated to my Grandmother's house next door. Sleeping with her by an open window and hearing the night sounds is one thing I can remember.
(Sheila True 6:43pm March 20, 2013)
EXCELLENT SYNOPSIS, THANKS
(Debbi Shaw 7:06pm March 20, 2013)
My home is a quiet place with a very large yard with a fenceline border of lilac bushes that look so pretty and smell so fragrant in the spring, as well as my beautiful magnolia tree with large orchid-like lilac colored blooms. I love all the cardinals and other birds. I have a large cozy fireplace which spans the entire width of my family room with huge bookcases on each side (which is my favorite room). We get deer and other wildlife including pheasants, and an abundance of squirrels in our yard. Recently 8 young deer were standing in my front yard for several minutes. It was a breathtaking site as they stood in the snow, and it reminded me of a Christmas card. They may have been on the hunt for food as this was a 1 am, when I looked out my front window. I have empty bedrooms now that my three sons have grown and left the nest.
Would love to read your book...sounds like a gripping page-turner! Your cover for it is unique!
(Linda Luinstra 7:42pm March 20, 2013)
It may sound trite but home is where the heart is. I've moved to more houses than I can count at this point but they were my "home" when the family and pets were there. When it was sold we moved on taking what is important with us. I will some day settle down (though that would probably mean I'm grownup) and that house will be in the quiet country with a large library, a fireplace and my family and pets. That's all I need.
(Annetta Sweetko 9:01pm March 20, 2013)
I moved into my home almost 50 years ago, a couple days after we got married--and yes I am still married to the same wonderful man. We live in a stone colonial in a quiet suburban neighborhood. Very few of the neighbors have changed, other than mom and pop have moved in and one of the children bought the home and still live there.
(Shirley Younger 9:22pm March 20, 2013)
I was born in a large city and still live there, but I attended college in a small town and loved it. My home is in an area that has a civic club with rules, but I enjoy it.
(Gladys Paradowski 10:12pm March 20, 2013)
My home is filled with the love for my Grandson.
(Kathy Fowler 10:18pm March 20, 2013)
My home is a craftman design home. It is in a nice and quaint neighborhood.
(Kai Wong 10:19pm March 20, 2013)
My home is always with my family. Would love to win.
(Amy Milne 11:32pm March 20, 2013)
My home is my island and I'm the Queen.
(Mary Preston 7:49am March 21, 2013)
My home needs a maid service bad.
(Kathy Sullivan 9:15am March 21, 2013)
My home is a zoo---and needs a keeper. We have two dogs and two cats and they rule the roost.
(Sue Farrell 7:05pm March 21, 2013)
Registered users may leave comments.
Log in or register now!