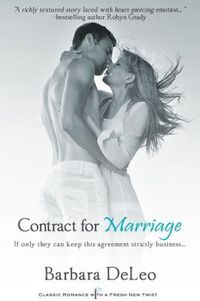 Purchase
Entangled
September 2012
On Sale: September 14, 2012
Featuring: Christo Mantazis; Ruby Fleming
ISBN: 0015674770
EAN: 9781622669820
Kindle: B009B5D0IY
e-Book
Add to Wish List

Pregnant and alone after her ex–lover's death, magazine editor Ruby Fleming's not about to give up her home to the man who broke her heart—until she discovers her mother left half of the estate to somebody else, and she realizes she's trapped.
Property tycoon Christo Mantazis wants the one thing his riches can't buy—the villa where his mother has lived and worked as housekeeper for forty years. That it's the same house he was banished from after being caught making love to the owner's irresistible daughter stirs up old memories and now he wants her more than ever.
When Christo offers a marriage of convenience, Ruby knows it's the only way for them to get what they want. Ruby needs her baby to have the link to its past, Christo needs his mother to retain her home, and for him to have the child he could never father.
But it's another need—to have Christo again—that Ruby must resist at all costs.
Comments
36 comments posted.
This sounds like a book I'd love to read....can't wait!!
(Bonnie Capuano 9:20am October 4, 2012)
I love Greece this sounds lovely!
(Carin Walker 9:45am October 4, 2012)
LOVE YOUR BOOKS I CAN'T WAIT TO READ THIS ONE IT SOUNDS
INTERESTING.
(Shelly Caggiano 9:50am October 4, 2012)
We must all again learn to fight for what we believe is right.
Blessings,
Marjorie
(Marjorie Carmony 9:59am October 4, 2012)
I think I am a calm person - I will confront people behaving badly, but normally I just go through my day. I am one of those that the more silent I get, the more you know I am upset. I know that I will emerge like a superhero, a mother bear if you will, if anything happens to my children. I think that there is something that is innate within me that keeps my nurturing spirit ready to pouce on injustices done to children and the elderly in particular.
Now when I am pushed up against a wall - I will in most cases stand up (the fight rather than flight), but I believe in picking your battles (also to see where this occurence is coming from - afterall some people are not worth your time)
(Carla Carlson 10:09am October 4, 2012)
The book sounds very interesting. I think it belongs on my TBR pile (which is steadily shrinking). Thanks for the chance to win.
(Karen Prentice 10:15am October 4, 2012)
I guess I'm basically a fighter---I think I would have gone after the pit bull with my bare hands when it jumped the fence and came after our dog---but luckily a strong stream of water from the garden hose stopped it.
(Sue Farrell 10:18am October 4, 2012)
Actually, no. I have never had that feeling. I am a pretty
shy person, and I don't know what I would do. I hate
confrontations.
(Ashley C 10:18am October 4, 2012)
P.S. I hit enter before I finished my thought. If I had a child get off the bus unexpectedly like that, it would benefit the driver of the bus to stop immediately for his health. That bus would let me off before it made a block or I'd be driving it back personally.
(Karen Prentice 10:19am October 4, 2012)
I have had the fight 'feeling'. LOL - not really much of a flight kind of
personality. I saw a school bus official berating someone else's child in
front on a school bus of kids one morning after dropping my school off to
school. I walked over, leaving my 6'2" husband in the car, and suggested
that this 'talk' be taken inside, in private, he refused! I chewed his @&$' I
mean butt, after that. My last words to him were "I WILL be talking to the
school superintendent NOW! When I spun to leave, I ran into my husband
who was about an inch behind me. He had been afraid I was going to get
into trouble with the official. I guess having multiple family members
towering over my 5'5" frame and my strong maternal instincts, I didn't even
think about the possibility of an incident. LOL - we were newly married and
he looked at me a little different for weeks!
(Beth Kaake 10:21am October 4, 2012)
I am running out of books....this one seems interesting...Thanks...
(Carrie Conley 11:10am October 4, 2012)
I have definately been in a situation where adrenaline took over and instinct kicked in. You don't stop to think about what is next, your mind just sort of takes over and makes you do what needs to be done for survival and safety.
(Jacqueline Wyllys 11:24am October 4, 2012)
OMG! Remembering the adrenaline rush that kicks in, then every action afterward becomes automatic - just what Jacqueline wrote - survival & safety are foremost!
(P Noda 12:17pm October 4, 2012)
I really don't like conflict so I would take flight and walk away. It's just not worth it.
(Cheryl English 12:59pm October 4, 2012)
I would scream and pry the doors open. Notice I did not say
try to pry, I would do it, adrenaline will do that to a
person.
Your books does sound very interesting and I can't wait to
read it.
(Cindy Olp 1:14pm October 4, 2012)
sounds like a good book thanks fot this chance
(Debbi Shaw 1:41pm October 4, 2012)
I would prefer not to confront unless needing to. Can't wait to read your book
(Cynthia St. Germain 1:42pm October 4, 2012)
I'm usually a quiet person, but, if that had happened to me, I would have screamed to the high heavens and probably pounded on the shoulder of the driver to make sure I had his attention. I guess that could be called a panic attack.
(Anna Speed 2:19pm October 4, 2012)
I can confront quite well when the need arises. LOL
(Marcy Shuler 3:02pm October 4, 2012)
Definitely want to read and wonder if the young kids who are getting married today should follow that advice and get a contract?
(Shelly Itkin 3:10pm October 4, 2012)
This definitely sounds like my kind of book. I hope I can win it.
(Wilma Frana 3:15pm October 4, 2012)
I would tear those doors down trying to get at my child! I can't even begin to imagine what kind of panic that would put a parent in!!!
(Christine Mead 3:36pm October 4, 2012)
i can't wait to read this book, sounds like a real page turner, that the kind i like, can't put it down...hope to win
(Kimberly Hoefs 3:41pm October 4, 2012)
i think a great contest
(Kent Cook 4:04pm October 4, 2012)
Sounds like a good book, thanks for the chance on this book.
(Kathy Fowler 4:43pm October 4, 2012)
When it comes to my children I would definitely be a fighter and scream
and yell. Most of the time I don't like confrontation, but there are times you
need to stand up. The book sounds really good, thanks for sharing a bit of
yourself.
(Ann Sheiring 5:43pm October 4, 2012)
This sounds like a great book. It depends on the situation whether I'm a fight or flight person. I've been known to do both.
(Kristin Bingham 6:06pm October 4, 2012)
I have had the fight feeling that just takes you over. I was volunteering for the local fire department and went to a car accident. It turned out to be one of my best friends. I went into a mode where I was doing more than I would normally do. This books sounds awesome and I cant wait to read it. Thank your for the chance to win.
(Emily Bowes 6:23pm October 4, 2012)
I cannot wait to read your book. It sounds like a good one.
Good luck with it.
(Mary Branham 8:31pm October 4, 2012)
I am a fairly restrained person, but , I know that I would stand up for what is right or important if the situation should arise.
(Ann Quin 9:15pm October 4, 2012)
Yes I have had that feeling a few times. I won't go into them here (too nasty)but I will say it is pretty unreal. I really want to read this, it sounds great.
(Patti Paonessa 10:09pm October 4, 2012)
I had those fight or flight feelings. I have experimented with it and realize that if I just listen to those feelings, I'll be able to make it through. I realize that those feelings are always right and never wrong after a few experimentation. Now I just listen to them if I should fight or run away. So far they have save me from a few unfortunate incidents.
(Kai Wong 11:49pm October 4, 2012)
Accidents of any sort bring on the strong reaction you mention - especially if you need to get there fast and help...
One time I had this reaction was when I was cutting a hedge from the garden side and over the top of the hedge I saw a pickup pull up in front of my van on the road outside, the driver get out and walk back to steal my work trailer.... I jumped down off the steps, jumped a low wall and ran yelling Oi! Took him completely by surprise. He ran back to his cab and I was yelling I've got you, I've got your number... gave his reg number to the police but they did not do anything.
(Clare O'Beara 5:21am October 5, 2012)
When my son was 6 months old my mother-in-laws daog jumped up at him on my lap - I shoved the dog as hard as I could - which was quite hard I realised after. It may not seem much but my son was terrified of dogs and she kinew that and still let her dog in. The dog was a large lurcher and I never left him alone with any of my children. I am happy to say we got a dog to get my son over his fear.
(Barbara Hanson 8:32am October 5, 2012)
Sounds intense and the pressure on parents to protect their kids of all ages and sizes never grows old.
(Alyson Widen 8:34pm October 5, 2012)
GREAT CONTEST LOVE TO WIN
(Shelly Caggiano 3:55pm October 6, 2012)
Registered users may leave comments.
Log in or register now!