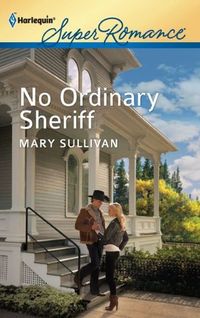 Purchase
Ordinary #6
Harlequin Superromance
May 2012
On Sale: May 1, 2012
Featuring: Shannon Wilson; Sheriff Cash Kavenagh
288 pages
ISBN: 0373717806
EAN: 9780373717804
Kindle: B007BBV9XI
Paperback / e-Book
Add to Wish List

Romance Suspense | Romance Series | Romance
Shannon Wilson is on the fast track to the top. A DEA agent from the big city, she's simply passing through Ordinary, Montana, to settle a score. And no small-town sheriff will derail her plans simply because he flashes a badge and a great smile…no matter how sexy he looks in that cowboy hat.
After all, Sheriff Cash Kavenagh is ready to settle into that white-picket-fence ideal. And Shannon isn't about to swap her fast-paced lifestyle for such an ordinary existence. Only problem is—wrapped in those big masculine arms of his, Shannon can't seem to shake the feeling that life with Cash may just be the most extraordinary thing that's ever happened to her.
Ordinary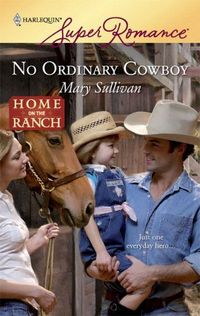 No Ordinary Cowboy
#1.0
Amazon.com | BN.com | | |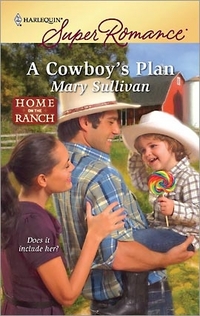 A Cowboy's Plan
#2.0
Amazon.com | BN.com | | |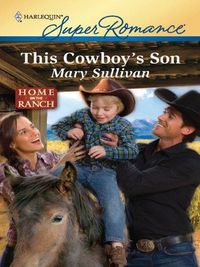 This Cowboy's Son
#3.0
Amazon.com | BN.com | | |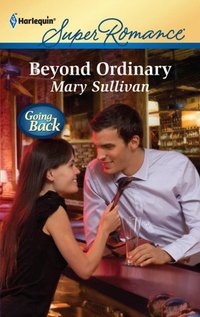 Beyond Ordinary
#4.0
Amazon.com | BN.com | | |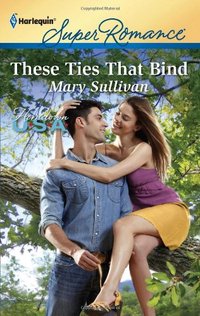 These Ties That Bind
#5.0
Amazon.com | BN.com | | |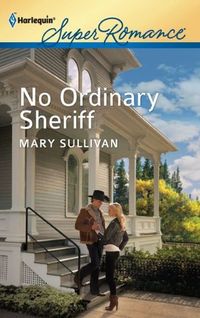 No Ordinary Sheriff
#6.0
Amazon.com | BN.com | | |
Comments
35 comments posted.
I'm sorry that I haven't had the pleasure and opportunity of reading the prior books of your series, but I'd love to read the final book!! I suppose I have some catching up to do before I get to it, but what a heartwarming way to get through the summer!! It sounds like you put a piece of your heart into each book, and I'm sure it touches each reader as well. Thank you for what I'm sure is going to be a wonderful series, and what I'm sure is going to be a bit of a tear-jerker at the end!! Looking forward to the next series as well!!
(Peggy Roberson 12:27pm June 17, 2012)
I always love finding new books to read about cowboys. I would love to win!
(Kim Cornwell 12:35pm June 17, 2012)
SOME OF MY FAVORITE HEROINES, IN FICTION AND LIFE, HAVE BEEN GIRLS AND WOMEN WHO "GENDERBEND!"
(Silvana Moscato 12:40pm June 17, 2012)
I have a soft space in my heart for Montana---I guess I've always secretly wanted to live there---Ordinary, MT would be just a perfect spot to settle down.
(Sue Farrell 12:47pm June 17, 2012)
Your new dogsledder sounds a lot like your rancher...LOL. Doing good for kids and getting pressure to sell the land. Sounds like a continuation of a successful theme. They sound good!
(Catherine Lee 12:54pm June 17, 2012)
Ordinary sounds like an extraordinary town! I'm sorry I'm
just now hearing of this series as it sounds amazing! I think
I'll go put the series on my wishlist and hope I win the final
one! Thanks for the giveaway!
(Amy Rogers 1:02pm June 17, 2012)
Love Montana and cowboys
(Shirley Nienkark 1:05pm June 17, 2012)
I love the names of your fictional towns---Ordinary and Accord. I can definitely understand how you've become attached to the town of Ordinary having written about it for 3 yrs.
(Shirley Younger 1:08pm June 17, 2012)
I normally don't like cowboy romance but this one actually has me interested! I hope I win and you sway me over to the cowboy side! LOL Thanks for the chance!
(Angie Lilly 1:38pm June 17, 2012)
I like stories about the western states. This one sounds exciting, I'd love to win it.
(Wilma Frana 2:11pm June 17, 2012)
Isn't it truly amazing how we become attached to people and places in a series. Good for you!
Blessings,
Marjorie
(Marjorie Carmony 2:46pm June 17, 2012)
Looks like I am missing out on some interesting books... thanks for sharing... I will have to get my hands on one of your books and visit your towns!
(Colleen Conklin 2:49pm June 17, 2012)
Thanks to everyone for dropping by today. It's funny, but I'm currently working
on the second of the Accord books and, as I was writing today, even more
character and plot ideas popped up. I'm seriously thinking there will have to be
more than two Accord books ;-)
(Mary Sullivan 3:05pm June 17, 2012)
I really love finding new authors of romance books about cowboys! I would love to win yours and really love the covers that have the horses!!
(Linda Luinstra 3:05pm June 17, 2012)
I love series and returning characters that we can visit with throughout the whole series!
(Diane Sadler 3:08pm June 17, 2012)
Peggy, I always enjoy finding new authors to love and then learning that they
have a backlist I can't wait to get my hands on ;-)

Kim, I know what you mean about cowboys. I'm always drawn to cowboy
stories, which is strange considering that I'm a city girl.

Silvana, I really enjoyed writing the 'gender bending' in No Ordinary Sheriff,
especially writing a hero who was so masculine yet wanted that white picket
fence ideal. And the heroine? I loved writing such an independent, ambitious
woman!

Sue, judging by the research I did, Montana looks beautiful!

Catherine, yes the dogsledder sounds a lot like my first rancher, doesn't he?
Their backgrounds and problems are very different, though, and the
'characters' of Ordinary and Accord are so different that I think the stories are
unique. It remains to be seen what readers think ;-)
(Mary Sullivan 3:11pm June 17, 2012)
Sounds like a very interesting series.
(Roxana Perez 3:16pm June 17, 2012)
Oregon, I'll keep my fingers crossed for you ;-)

Shirley, yes, Montana and cowboys...sigh.

Shirley, Ordinary came to me out of the blue and I loved it immediately.
Accord took a little more time, but the second I thought of it, I knew it was
the right name.

LOL, Angie, re: swaying you over to cowboys.

Wilma, I'm partial to stories about the Western states, too. I guess that's kind
of obvious ;-)

Marjorie, I do it with other author series, too, and I'm always so sorry when a
series I've been following ends.

Colleen, if you do pick up my books, welcome to my worlds!

Linda, I'm always looking for new cowboy stories, too.

Diane, I like nothing better to find a book that I really like and then realizing
they are part of a series and there's more to read!
(Mary Sullivan 3:17pm June 17, 2012)
Hi
I love small town stories and if they are part of a series
that is even better. Thanks for introducing me to a
wonderful town full of fun and special people.

Thanks
(Pam Brewer 4:05pm June 17, 2012)
Cowboy romances suit me fine.
(Alyson Widen 4:51pm June 17, 2012)
I've really enjoyed this series. And I'll be looking forward
to the next. It sounds good, too.
(Mary Hay 5:09pm June 17, 2012)
Hi Mary,
I love readind your books.It just feels like yesterday that the series was
started,sure gonna miss the series.I like the fact that your books have an
earthy warm feeling and and have a strong connection to everyday hopes
and reality.I have a soft spot for cowboys,horses,ranches...( in no
particular order).
I sure would love to win the final book,please do include me.
Thanks for the giveaway and wish you super sucess for the next series
Sydney Wallace
(Sydney W 5:15pm June 17, 2012)
Love your books and I am looking forward to reading the next
series you publish. Thank you for the opportunity to enter this contest. Sure hope I win!!!!
(Ann Thaxton 5:28pm June 17, 2012)
Part of the reason I love series is because you get to know the setting and the characters so well. The downside is having to eventually say goodbye to those characters when the series ends. I usually prefer series to stand alone books.
(Stacie Deramo 7:00pm June 17, 2012)
I'm always happy when I can find a series that builds on the setting with new characters. I like to be able to read books as I find them and not feel that I have become hopelessly lost because I missed one. Ordinary, Montana sounds like it will not be "ordinary" at all. Thanks for the chance to win.
(Dolores Feagin 7:42pm June 17, 2012)
I love small town stories. Everybody knows each other. They make me feel like I live there.
(Kai Wong 7:48pm June 17, 2012)
dont you just love a cowboy and a very sexy one to cant wait
to read would love to win
(Denise Smith 8:28pm June 17, 2012)
Looking forward to reading "No Ordinary Sheriff". What a perfect title for a Father's Day contest.
(Joanne Hicks 9:24pm June 17, 2012)
I love this kind of story & being in a series makes it all the
better. I'll have to see if I can find the others too.
(Diane Sallans 10:14pm June 17, 2012)
Even though your next series hasn't released I already feel a little slighted in the fact that there are THREE brothers and only TWO stories. Yep, I'm greedy!
Good luck and happy writing!
(Tracie Travis 11:01pm June 17, 2012)
I can't believe I haven't read any of this series yet. It looks wonderful.
(Mary Preston 11:39pm June 17, 2012)
I hare to learn you are leaving Ordinary, but I am sure Accord will please me as well.
(Gladys Paradowski 11:48pm June 17, 2012)
I love reading books about cowboys. Wish I had one of my own. Thanks for giving me a chance to win your book.
(Linda Hall 11:56pm June 17, 2012)
Sounds like a great book and I will be adding to my wish list. Thanks,
(Brenda Hill 11:57pm June 17, 2012)
Your books sound very interesting with very human storylines. I enjoyed Janet Dailey's books years ago - This Calder Sky - about Montana so I am sure I'd enjoy yours too.
(Clare O'Beara 5:44am June 18, 2012)
Registered users may leave comments.
Log in or register now!