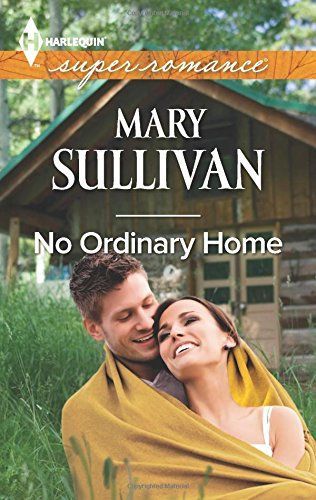 Purchase
Harlequin
October 2014
On Sale: October 7, 2014
Featuring: Gracie Travers; Deputy Sheriff Austin Trumball
384 pages
ISBN: 0373608772
EAN: 9780373608775
Kindle: B00KK9JM2I
Paperback / e-Book
Add to Wish List

She's not who she seems…
Gracie Travers has a secret. She's not the down-on-her-luck drifter she appears to be. Once America's sweetheart, Gracie needs to keep below the paparazzi's radar until she's thirty. Then she'll get her money and get off the street.
But one small mistake brings Deputy Sheriff Austin Trumball into her life. He's attractive and oh-so-dangerous. If he learns who she really is, her anonymous days are over. Worse, Austin's hard to resist, and their connection is terrifying. Soon he makes her want what she can't have—a lover, a family and a home of her own.
Comments
21 comments posted.
Re: No Ordinary Home

I would never want to live the life of a celebrity. It must be awful to be hounded by the paparazzi.
(Cheryl Castings 12:23pm October 14, 2014)
I think that the celebrities have to give up nothing . I think they should have the privacy that we have although when they show up for an autograph signing I do thing that they should sign everyone who showed up at the time scheduled. Same with a concert if you have the back stage passes or are encountered going in I think they should sign. I know that we met Kenny Loggins many times and he was always so nice to my kids growing up from small 7 to when they were in their teens and I took them backstage again he was sweet and all the time and always had sodas and no drinking but we only stayed long enough for the kids to remeet him as he was my all time fav along with Barbara Streisand.I have never gotten her autograph or met her nor seen her . Now when talking about the queen or kate that would be diff as they are royalty so they are on a diff level.
(Peggy Clayton 12:41pm October 14, 2014)
I am a shy and quiet person... I would not want to have to deal with all of the craziness of fame. Love the sound of your book!
(Colleen Conklin 12:45pm October 14, 2014)
Like I said on another blog:
I have seen stars in malls, in cars driving by, and could have touched a few too, but I always choose to stay back. A simple hello in an elevator is the most contact for me. They deserve their freedom as much as possible, what with all the paparazzi, press, etc. They are "just people too". I wouldn't want to be in their shoes, as money isn't everything (although having just enough to be comfortable would be nice!).
Now if George Clooney gazed longingly in my eyes and whispered sweet nothings, I'd probably melt on the spot, but I haven't been affected by stars otherwise, LOL.
(Elaine Seymour 3:08pm October 14, 2014)
I could never be famous...having the paparazzi chasing you
everywhere and everything you do is criticized...no thank you
(Vanessa VanWagner 4:47pm October 14, 2014)
Wouldn't want to be following around like that. I'm a private person.
(Vera Wilson 6:01pm October 14, 2014)
Would love to win! Thank you for the opportunity.
(Karen Mikusak 8:23pm October 14, 2014)
Social media has been used to create celebrities as well as invade the privacy. Individual boundaries/attitudes differ with the use of personal recording devices. Laws will have to change.
(Susan Jang 10:10pm October 14, 2014)
I'd be a recluse.
(Mary C 11:50pm October 14, 2014)
I know it's weird, but I've often looked at celebrities
and am so glad that I am not one. People like Amanda
Bynes, who everyone knows clearly needs mental help, was
walking through the airport and there were flashes
everywhere! That alone would make me go crazy. Thanks
for giving us the opportunity to win!
(Val Pearson 12:58pm October 15, 2014)
I could not deal with people wanting to get up close and personal. I would be screaming for them to leave me alone.
(MaryEllen Hanneman 12:38pm October 15, 2014)
Your book sounds very interesting...I like my quiet,
uneventful life just as it is. Thank you for the opportunity
to win!
(Linda LaPoint 2:53pm October 15, 2014)
being famous would be a pain. no privacy and everyone trying to use you
(Angela Parrish 2:56pm October 15, 2014)
I like my privacy, so no thank you!
(Maria Proctor 11:53am October 16, 2014)
I feel sorry for those who become famous at an early age. They gain adoring fans and money but lose privacy. I'm sure they no longer know which ones are true friends and which ones are friends because of their fame.
(Anna Speed 12:34pm October 16, 2014)
The only good thing about being famous is the money!! If
you hit it big, you want for nothing but your privacy!! The
rest of it, as far as I'm concerned, is phony. That
lifestyle, as far as I'm concerned, is for the birds, and I
really wouldn't want a part of it. I value my privacy too
much to want to get involved in their society. Your book
would be interesting to read, however, and I would love to
read it this Fall.
(Peggy Roberson 12:46pm October 16, 2014)
What a great premise for a book.
(Denise Austin 1:25pm October 16, 2014)
I can't wait to read your Christmas story one when it comes out I love ones like that.
Penney
(Penney Wilfort 1:33pm October 16, 2014)
I would definitely not want the paparazzi hanging out all
the time. Not to mention I kind of enjoy people watching and
that wouldn't work very well if everyone recognized me lol.
When I see people walking down the street or in a store I
make up stories in my head about what they're doing and who
they are, it would ruin the story to have them run up and
ask for an autograph :P. I'm with you on this one, secluded
forest cabin would be far preferable to never ending
scrutiny.
(Emily Pearce 4:07pm October 16, 2014)
I prefer the quiet life myself. I would not want to be famous and be secretly photographed and have my privacy invaded. It's too annoying for celebrities just to go do their shopping of which they probably do rushed to avoid being recognized and followed.
(Linda Luinstra 6:55pm October 16, 2014)
I would love to read this book.
(Laurie Belcher 8:26pm October 16, 2014)
Registered users may leave comments.
Log in or register now!