Fresh Fiction Blog
Get to Know Your Favorite Authors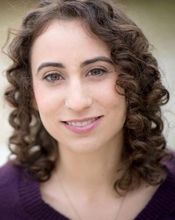 We all know and love the classic meet-cute, but letís be honest. Sometimes things completely go to hell. So what happens when the first meeting between hero and heroine isnít so much cute as a total mess? What about the meet-disaster? In Wrong Bed, Right Girl, Special Agent Reed Bishop is pursuing a lead on a case when he Read More...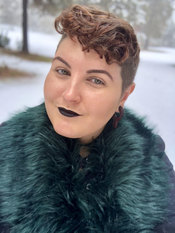 Have you ever opened a book and found yourself walking the streets of your favorite city? I have. Iíve been transported to real-life places like New York, Atlanta, and Miami, and found myself yearning for imaginary worlds like the dangerous island cliffs of Thisby. Itís my favorite part of writing and readingówatching a setting become alive. Books, where setting and atmosphere created a significant dynamic between characters, is what inspired me Read More...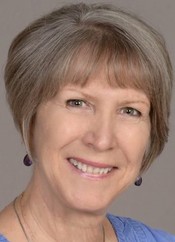 In my newest book, His Second Chance at Forever , (Book #1 in the Santa Barbara Sunsets trilogy) I write about a nurse practitioner who has different ideas from her brooding doc boss. In fact, itís a main source of conflict between them right off. One of the fun things I included in Read More...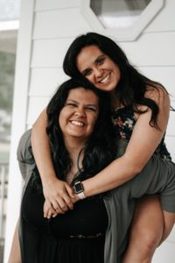 R.C. Alvarez here, the paranormal romance writing team of Storm Navarro and Jolie de la Cruz! Picking a location for the setting of our book was not a difficult choice. We chose what we knew best: Texas. Growing up here, weíve seen all sorts of people and creatures. Big and small. Loud and quiet. A certain respect for others and nature is bred into you. Everybody knows Texas is sweet small towns and Read More...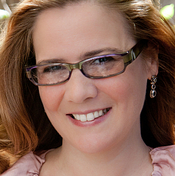 I donít just write and read historical romance, Iím a passionate defender of the subgenre. Although trappings of the past can be fun (Candlelight! Carriages! Architectural grandeur! Bodices and bustles!), what intrigues me most about writing historcials is the very thing most often criticizedóthat the society was stuffy, restricted, and in dire need of change. For instance, in nineteenth-century England, married women, by law, were not separate entities from their husbands Read More...
The importance of family, however the characters choose to define that term, forms the core of my Where the Wild Hearts Are series.  In some form or another, each main character is searching for a place to belong—even if they outwardly resist the idea.  Older generations play a significant role. Lou Warrenton, the eighty-year-old veterinarian in Read More...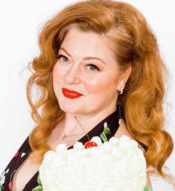 Shakespeare, hot Brits, and aspiring author advice - enjoy Danielle Dresser's chat with award- winning romance author Melonie Johnson! Welcome to Fresh Fiction! Please introduce us to your Sometimes in Love series, and tell us more about book two, Smitten by the Brit Read More...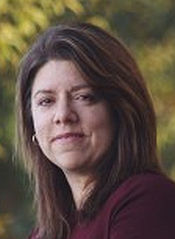 My top five favorite workplace romances? The author who immediately comes to mind on workplace romances is Jayne Ann Krentz. Most of her early heroes felt like cowboys in the boardroom. I used to eat up her contemporary romances like they were going out of style. So IĀfd have to put an oldie but a goodie, Read More...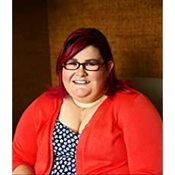 Instead of trying to find your perfect match in a dating app, we bring you the ďAuthor-Reader Match" where we introduce you to authors as a reader you may fall in love with. It's our great pleasure to present†AUBREE VALENTINE! What I Write About: Heartwarming contemporary romance with laugh out loud moments. My current release, while not about those striking hot cops - does feature Read More...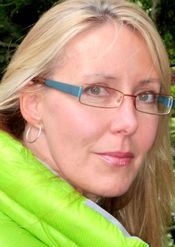 My newest book, THE DARK BONES, is about a cop who learns that her fatheróa retired police officeróhas killed himself. My heroine, Detective Rebecca North, cannot believe it. But in order to prove it Rebecca must return to her small and rural home town where she will be forced to face a lot of dark things sheís been running from Read More...
ďTo bask in passionís glow. To bathe in loveís fountain. To swim in the rivers of Eros.Ē ďIt sounds quite vile. No thank you.Ē It was very difficult not to laugh. She managed it, just. MUCH ADO ABOUT DUTTON by Claudia Dain The other day one of the authors in one of the Read More...
I live in Colorado, so Iíve done a lot of hiking in the woods. †The only dangers I have to deal with are black bears and panthers, neither of which will bother you if youíre making plenty of noise and minding your own business. †Folks in Montana, where Sullivanís Promise is Read More...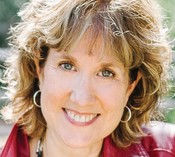 What I write: After spending time as a nonfiction editor and author, I crossed over to the "dark side" of the writing road, moving from contemporary romance to women's fiction. Yes, I like happily-ever-afters, but women's fiction lets me explore how relationships between sisters, moms and daughters, best friendsóanyone we loveócan be messy. The novels in the Thatcher Sisters series could best be described as my " Read More...
CW/TW: In this article, senior reviewer Debbie Wiley discusses mental health awareness, recommending young adult titles that have depression, suicide, and other mental health topics. If you are anyone you know is dealing with suicidal thoughts or behaviors, please call†1-800-273-8255 or text†RISE to 741741 to speak/text with a counselor.† Read More...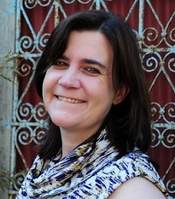 Japan is famous for the ornamental cherry trees whose blossomsóknown as sakuraótransform the countryís mountains, parks, and rivers with spectacular pink and white blossoms every spring. The delicate sakura are an iconic symbol of Japan, and with good reason. For thousands of years, Japanese people from all walks of life have enjoyed and celebrated these lovely blooms Cherry blossoms typically bloom and die within just a few days, making them an enduring Read More...
As May brings the perfume of spring flowers, hinting of the warmth of summer to come, thoughts turn to vacation, rest and renewal. †What better way than to be an armchair traveler than to delve into historical fiction that explores the exotic worlds of the Far East? We begin in India with John Shorís BENEATH A MARBLE SKY. †A cultural icon, the Taj Mahal Read More...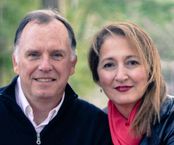 By May McGoldrick (aka Nikoo and Jim McGoldrick) When we set out to write the Royal Highlander series ( Highland Crown, Highland Jewel, Highland Sword), our goal was to weave the lives of three extraordinary women into the fabric of a revolutionary, but largely forgotten series of historical events called the Radical Read More...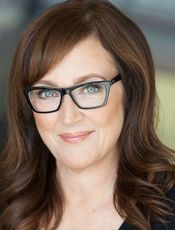 We're chatting about high school, house renovations, and of course, new books with bestselling author Julia London and Editorial Manager Danielle Dresser! Welcome to Fresh Fiction, Julia! Please tell us about your brand-new series, the Princes of Texas, and book 1, The Charmer in Chaps. Itís about the Prince family, which is a happy cross Read More...
At the KissCon Weekend Affaire last month, there was an entire panel devoted to romantic comedies, or rom-coms, delightfully called ďTo All the Books Iíve Loved Before,Ē a nod to the very successful Netflix movie based on the YA novel To All the Boys Iíve Loved Before. Tessa Bailey, Alyssa Cole, Tracey Livesay, Mia Sosa, and Sally Thorne all sat and chatted Read More...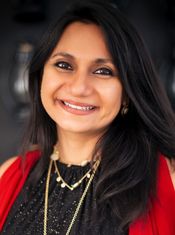 Thanks so much for chatting with us today! Can you tell us a bit about your new novel, Pride, Prejudice, and Other Flavors? †††† Thanks so much for having me! Pride, Prejudice, and Other Flavors is a gender swapped reimagining of the Jane Austen classic Pride and Prejudice, where sheís the Mr. Darcy and heís the Lizzie Bennet. It launches a new series about the Rajes, an Indian American Read More...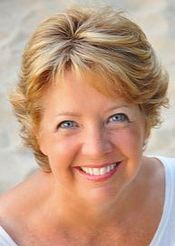 Becoming Us is the 101st book by bestselling, Christy award-winning author Robin Jones Gunn. Her repertoire includes picture books, non-fiction, gift books, anthologies, a memoir, devotionals, co-authored works, and 48 novels. Youíll find an exclusive list of all her novels below. Robin and her husband live in Hawaii where she is currently writing the next book in the Read More...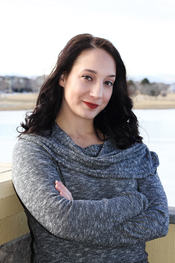 Instead of trying to find your perfect match in a dating app, we bring you the "Author-Reader Match" where we introduce you to authors as a reader you may fall in love with. It's our great pleasure to present†Dacia M Arnold!† Writes: Dystopian Mom Fiction. In Apparent Power, Sparks fly in a motherís journey to pick up the pieces after Read More...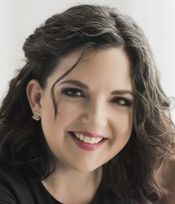 He was a Dragon King. No one should have been able to get to him through magic. No one. But they did. With tragic results. If heíd kept a hold of his sword, he could have checked on the dragons several times. And called them home. V looked up and found himself standing in front of the medical clinic. Sophie, who was mated to another King, Darius, ran it. Many of the Kings hadn Read More...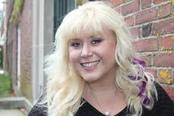 My name is Sophie Whynot. Iím thirty-two years old, and the last one of my immediate friends group thatís still single. And recently, I ran away from home. I canít lieóit was much easier when I was seven. Then I just got pissed at my mom, threw my favorite stuffed animals in a bag, and hid out at my auntís house until Mom came to collect me. Running away Read More...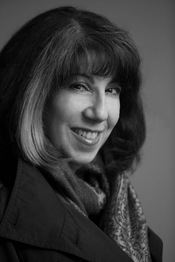 Your book has been described as†Mad Men†meets† Devil Wears Prada†- a very enticing combination! What sort of research did you do for this novel, and what was the most surprising thing you learned? I was lucky with this book because there were several excellent biographies on Helen Gurley Brown, as well as all the books she wrote herself Read More...
1 - 25 of 5617 ( First | more Fresh Fiction Blog )