Fresh Fiction Blog
Get to Know Your Favorite Authors

Even before Tig fell in love with Venus on Sons of Anarchy, I wondered how it would feel to be a gay man in the Alpha world of motorcycle clubs. So, with that in mind, I wrote a love story for such a man. Solo is used to sneaking around to fulfil his body's desire for other men. He accepted that in order to have the brotherhood he needed, he would never Read More...

Hitting a deadline is stressful for any job, and writing is no different. Those last weeks are a sprint of long hours, constant worry and hammering away on the story to get it into the absolute best shape I can. And then I hit send. First there's wild elation that I actually finished, then the seeds of worry begin sprouting. Is the book good enough? Will readers love the hero like I do? Or Read More...

Hi everyone! My name is Caitlin Sinead and my novel RED BLOODED just launched on August 3! With elections coming up next year, you are sure to enjoy the story of Peyton Arthur. She's taking the summer to travel with her mom, who is the Democratic pick for vice president, throughout the country on the campaign trail. While ordering room service and Read More...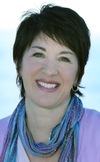 I didn't start out writing mysteries. The first book I completed, nearly ten years ago, was a romantic comedy set at the Jersey shore. At the time, I saw myself as a writer of women's fiction, but a reader of mysteries. Happily for me (and I hope for my readers) I learned I could write mysteries, too: that's how the Read More...

Anything can happen in a dream. You can take on a new persona, explore lands both real and imaginary and have adventures worthy of Johnny Depp in Pirates of the Caribbean. Since dreams are not subject to time and space constraints, you can share a plate of marrons (two closely related species of crayfish in Australia) with Marie Antoinette ("Let them eat cake!") one night and be part of the first space mission Read More...
Back when I worked in retail, I sat through a training seminar on a particular jewelry line. The designer used eighteen karat gold, and the company's representative explained to us that 18 karat gold means that it is 75% gold and 25% other metal. Anything can be used to make up that 25%, which is how 18 karat gold can vary from piece to piece. But this designer wanted a proprietary blend of 18K Read More...

On the Fourth of July the other day I found myself wondering why America so proudly celebrates its independence from Britain every year, champions equality and democracy, and yet is still so fascinated by the British royals. Their lives are followed more closely than those of any movie star. When I asked my Facebook followers two years ago to predict the new royal baby's name I had thousands of replies (and several people got Read More...

The first time my husband, infant son, and I traipsed 120 miles due east from Manhattan to Montauk, it was love at first sight. As a transplanted Michigander, Montauk, on the easternmost tip of Long Island, became my touchstone. The town embodied all the things I loved about laidback summers on the Great Lakes and as an added perk it was only sixteen miles away from glitzy East Hampton—summer home of the rich and Read More...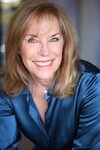 I love to travel, don't you? When I write, I choose to write about places I'd like to visit so I can travel vicariously. Crystal Cove, a fictional town on the Central Coast of California, is my kind of place. Flanked by the ocean and gently rising hills, it has the perfect Mediterranean-style climate: sunny, but not too hot, an occasional fog, a gentle breeze. Lots of shopping. Lots of restaurants. An Read More...
Personally, I love to travel. As my husband and I investigate spots where we may someday retire, I find plenty of settings for my books. My newest series, Secrets of the South Mysteries, involves a variety of locations south of the Mason Dixon line. My current release, MIDNIGHT ON THE Read More...

In today's digital world of e-books and self-publishing, standing out in the crowd is difficult. I often hear that romance novels all sound the same or that they can be full of clichés. Readers have told me that they want a love story, but they want one that is unique. I believe that uniqueness comes from the writer's place of inspiration. Growing up with a sibling with special needs caused Read More...

Hi Readers! It's summer on Martha's Vineyard, and that means two things: I'm celebrating the release of my latest novel, A DREAM FOR LOVE, and President Obama and the First Family have once again planned their vacation on Island. Guess which one I'm most excited about? When the President* arrives, the summer craziness doubles, or maybe triples. There's Read More...
1 - 12 of 3567 ( First | more Fresh Fiction Blog )