Fresh Fiction Blog
Get to Know Your Favorite Authors

I write in the area between romance and womenís fiction. Iíve been a romance reader since my teens, and most of my favorite stories are set in small communities or rural areas like those from where I draw my roots. When I hit my thirties, though, I also began reading uplifting womenís fictionóstories that focus on womenís life experiences and relationships that often include, but extend beyond, a central romance Read More...

I never planned on becoming a writer. Not even when a high school English teacher told me to ďbe sure to send [her] a copy of my first bookĒ in my yearbook at the end of junior year. But, at the point, I thought that writing stories was something I just did for fun. She had no idea that I had odds and ends of a bunch novels on my Macintosh SE. I didnít Read More...

Thanks so much for hosting me for the release of the third book in my Shifter Wars series, TAMING THE LION. At this point in the series, weíve got enemies thrust together with decisions to make. Alicia is a bear shifter/healer, and Marco is a lion/heir to the leadership of the pride Read More...
Meet Cindy Kirk Iím Cindy Kirk and I write Contemporary Small-Town Romance. The latest release in my popular Good Hope series is FOREVER IN GOOD HOPE. Iím a Leo, so my strengths are that Iím creative, passionate, generous, warm-hearted, cheerful and humorous Read More...

Millennium Parkís Hidden Garden is a hidden gem. Separated from the city bustle by a 15-foot-high hedge of conifers and trees, the Lurie Garden is the perfect spot for sneaking in a few chapters of your favorite book or meeting your summertime fling. Read More...

Iím originally from New Zealand. Head toward Australia then head left. If you hit Antarctica, youíve gone too far. Back up and listen for sheep. There are sixty-six million of them to four million people. Kiwiís are intrepid travelers. We check out our own county, head to Australia, then bounce around the world. Iíve bounced to the United Kingdom, and Australia. I am now fortunate to call America home. I Read More...

As part of our countdown to Readers & Ďritas 2017, our Meet the Author interview series helps you get to know the authors joining us in Texas on November 10-12. Read on to get acquainted with Sasha Summers, and Read More...

Thank you so much for having me on Fresh Fiction today to chat about my young adult paranormal romance, THE THIRD KISS. For most people, paranormal fiction means vampires, werewolves, angels, and demons. Many novels in this genre borrow their mythology from Eastern European tales of blood sucking rulers, Ancient Greek stories of shape shifters, or fallen heavenly creatures from the Apocrypha. Itís unusual Read More...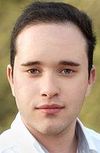 ďThe rifle was comfortable in his hands. Familiar. Less like a complex weapon than like an extension of his arms and eye, a part of him. It made him feel complete, filling the emptiness that lived inside of him.Ē Hades is one of the four main characters in my YA thriller, Project Pandora. Unlike the other brainwashed teenagers in the Project, Hades is conscious during his kills. He doesnít hesitate to pull the trigger Read More...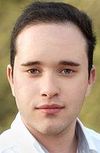 From the moment I learned to read, I was in love. Not necessarily with words, but with stories. I lived in the pages of the books that I read. I could be a thousand different versions of me all without leaving the comfort of my own bedroom. I was an addict from the very beginning. In fact, I once got in trouble for reading in class. Who gets in trouble for reading in class? If Read More...

What makes us as readers gravitate to a particular genre when we start reading? What makes one child fall in love with cowboys and Indians, and another devour every fantasy or science fiction novel she can get her hands on? Then some of us realize that not only do we love to read, we want to create Read More...
Iím so excited to share the gorgeous cover of my upcoming release SHINING THROUGH, the fifth and final book in my Red Hot Russians sports romance series. Itís Dirty Dancing meets Olympic figure skating as Russian bad boy Daniil Andreev, and American ice princess Tabitha Turner try to keep their eyes on the Read More...
1 - 12 of 4942 ( First | more Fresh Fiction Blog )