Fresh Fiction Blog
Get to Know Your Favorite Authors

The most common question I get asked is, "What's it like to have Ted Dekker as a father?" I always smile and think about being forced to play "High - Low" around the dinner table, watching motocross races on Saturday afternoons, and listening to Dream Theater in the car. More than anything though, I think about the things I've learned from him. There have been many lessons passed on, but some rise Read More...

Seventy years ago this month, the world celebrated VE day – the end of World War II in Europe. This weekend, we pause to remember Memorial Day. The two events are perfectly tied in my mind. Why? Because I write novels centered on remembering the stories of the Greatest Generation…the generation that fought and won World War II. 75 years ago, the United States was not yet in the war. We were still relying on Read More...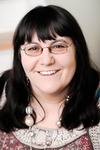 "Sex and the Tudors go together like Henry VIII and failed marriages," my novelist mother used to say whenever I grabbed another Jean Plaidy historical from her bookcase. My fav teen read was the historical bodice-ripper, all those well-thumbed paperbacks we passed under the desk at school. And how things come around! The Tudors are hugely popular again today, as are novels about sexually dominant men. Personally, I see Henry VIII as the Read More...

Much has been written about Navy SEALs, especially since 9-11, when terrorism on U.S. soil became prominent. In my newest book, SEAL MY HOME, I explored this home-grown terrorist connection and created a story using returning exchange students and long-time businessmen who were familiar with many aspects of American life, and could operate "under the radar." These individuals had Read More...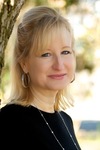 This isn't my recipe per se, I learned it from my housekeeper and have sort of adapted it. But we love it because it's fresh! You'll want: -3-5 tomatoes (we use the Roma or pear tomatoes. They're usually cheaper and have a nice, firm skin. Dice them up by hand. -Diced onion, either yellow or white. Lots of it. It's good! Again, dice, dice! -Fresh cilantro. Cut the stems Read More...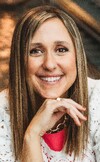 So I'm sitting at this pizza place with two of my coworkers for lunch. It's no Pizza Hut, mind you. It's one of those fancy pizza joints with stacks of wood for their wood fire oven and fresh garlic that they sprinkle on for toppings. The pizza is the bomb! Anyways, I'm people-watching a bit and I notice this cool looking guy sitting a few tables over from us. We Read More...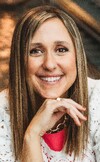 The great thing about writing fiction, especially sexy fiction, is that you get to make things as wild and inhibited as you want! In WHAT CAROLINE WANTS, and subsequent Pushing the Boundaries books, my characters find themselves in the most…exhilarating situations. They do it in movie theaters, elevators, parking lots, cars, you name it. So today, in honor of being Read More...

I'm the first to admit I have a warped since of humor. It varies from dry to witty to (at times) juvenile, but I'm always up for a laugh. So it's no wonder that I try to incorporate a few comedic moments in my romance novels. Laughter lightens the mood, relieves the tension, breaks the ice. In the beginning of a relationship, it can help tear down the walls between a couple Read More...

The "Good Girl Loves Bad Boy" story is a tale as old as time. After all, its theme is rooted in the fairy tale "Beauty and the Beast." Except, in modern retellings, Beauty has become the heroine who is sometimes virginal, always sweet-natured and occasionally naive. While Beast has become the rough-around-the-edges, sinfully sexy hero who pushes her to see things in a new light and stirs a passion within her Read More...

Along with two hundred year old live oak trees, Civil War legends, and lime-green salt marshes, South Carolina's low-country is famous for delicious southern cooking. The deep fried, slow cooked, high fat, buttery, sugary goodness is prevalent throughout my new young adult book THE ARTISANS. See, Raven is forced to hang out for a year in the Maddox mansion, and Read More...

I love putting together playlists for my books. There have been nights when I've spent hours listening to Pandora or searching iTunes for the perfect song to express how my characters are feeling, and other times a song just starts playing and it hits me how perfect it is for the current project I'm working on. 1. I Won't Give Up by Jason Mraz "We've got a lot Read More...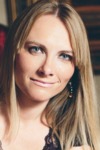 Romance lovers, get tempted by this excerpt from HARDWIRED, the first book in the new Hacker series from #1 New York Times bestselling author Meredith Wild. Excerpt from HARDWIRED We descended into the smoky darkness of the top floor of the club. I embraced the noise, hoping Read More...
1 - 12 of 3341 ( First | more Fresh Fiction Blog )