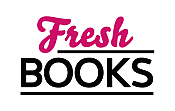 New Year, New Romances in January
Readers and Authors Talk...
Blogging Soon:
Jade Lee
Ashlee Mallory
Laura Griffin
Jenn Burke

Fresh Fiction Blog
Readers and Authors Talk...
As a writer, I'm often asked, "How do I get away with the perfect murder?" Okay, maybe I'm not asked all that often. Fine, no one asks. Apparently, I'm the one trying desperately to plot the perfect crime. But with good reason, other than my friends annoy me, you see all my best plotted crimes have been solved by a variety of both trained and untrained detectives. Therefore, I'm always on Read More...

Why do I write about shape-shifting dragons? Because I'd really love to be able to blast annoying people with fireballs. No. Wait. I'm just joking. Mostly. As a five foot two female, I don't have a lot of physical power. But if I could shape-shift into a dragon, I'd have all the power I ever needed. Other shape-shifting creatures always seem to have weaknesses. Vampires fear the sun Read More...

Writing is an interesting career. We authors spend many hours with our computer, often times with little to no adult interaction (thank goodness for social media!). During the last few years of writing, I discovered a few things that were unexpected, and I thought I'd share them with you. 1. I was surprised to find that people actually like to read my work. 2. I used to think that 50,000 was a big Read More...

I have the pleasure of kicking off the Men of the Zodiac Series for Entangled Publishing's Indulgence line with IMPULSE CONTROL. My hero is an Aries, the first sign of the zodiac, and he has all of the typical Aries traits. He's adventurous, energetic, courageous, confident, enthusiastic, and quick-witted. Of course, he's also selfish, impulsive, impatient, quick Read More...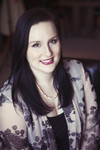 While writing my latest release, THE RULES ACCORDING TO GRACIE, I was looking for a fun date idea that would help my characters get out of their comfort zones…well, get the heroine out of her comfort zone anyway. Gracie Greene takes all her first dates to the same restaurant. While the dates don't ever go well, her friendship with the owner Read More...

The market is full of romance books – mainstream romance, romantic suspense, paranormal romance, medical romance, cowboy romance…the list goes on. So how does a romance writer attempt to stand out from the crowd? To keep her or his precious readers interested and anticipating their next release? I am lucky enough to write three romance sub-genres for two different publishers – I write Victorian romance for eKensington/Lyrical press, mainstream romance and romantic suspense for Read More...

In every story, writers hope readers will root for the hero and the heroine. They're the main characters, the center of the story. But without other characters, readers can't fully understand the motivations of the hero/heroine. That's one of the reasons I love antagonists. Not necessarily a villain, but someone who doesn't blindly follow the others. Someone who questions why the h/h do what they do, or who may Read More...

Hi, to the readers and staff of Fresh Fiction. And thank you for inviting me to make a guest appearance on your fab site. As a newbie, I'm not always sure what to talk about…so I decided to answer three simple questions: Who am I? What do I write? Who are the books for? Who am I? I'm Kate in the BIG RED HAT!—a debut author of the erotic Read More...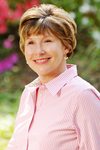 Location is an extremely important part of writing a successful story. For me, if a book takes place in a state, city, or part of the world I'm interested in, I'm more likely to buy the book. New Orleans happens to be one of those cities I not only love to visit—I love to write about it, as well. It's also one of those cities that, if you do decide to Read More...

I guess I am the classic example of the woman who couldn't decide what she wanted to do when she grew up. Well, I did settle on "writer." But I started off with newspaper articles, then slopped into novels with a kids' science-fiction book for Scholastic. Since I'd read mostly science fiction and mystery, I didn't even know the romance genre existed. But when a friend asked me if I wanted Read More...

The 5th book in my Ghost of Granny Apples series, GHOST IN THE GUACAMOLE, is about to be released. Wow! The fifth! And that doesn't count the two Granny Apples e-book novellas that are already out: THE SILENT GHOST and Read More...

In my new romantic suspense HOUR OF NEED, Major Grant Barrett returns home from Afghanistan after the murders of his brother and sister-in-law to find that his infant niece and young nephew have been placed in foster care. Grant is thrust into parenting with no preparation for the role. Thankfully, he has a sexy neighbor and her family to help him Read More...
1 - 12 of 3076 ( First | more Breaking News )