Fresh Fiction Blog
Get to Know Your Favorite Authors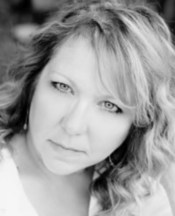 How many of you have thought of setting as a character? As readers, don't we all love to be taken away and sucked into the world we are reading about? A great example of getting sucked into the world you are reading about is Julie Ann Walker's Black Knights Inc. series Read More...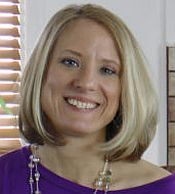 WRITES: I write psychological thrillers that include romance (is romantic psychological thrillers a thing? If it is, that's what I'm writing) plus a dash of paranormal. Basically what I love to explore is the idea of "things are not as they seem." Is it a haunting? Or is there something else going on? Or … could it be both? My latest book IT Read More...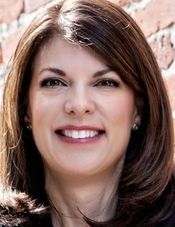 Plastic chairs and vending machines formed a small waiting area at the end of the hall in the emergency department. Lance leaned on a snack machine, assessing the pallor in Morgan's face and the slight trembling of her fingers, which she was working hard to hide. "You should be resting." "I know." She sniffed, and her voice dropped to a whisper. "There's nothing I'd like more than Read More...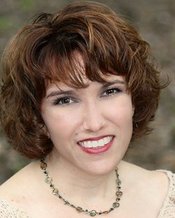 I've heard several readers of modern romances say that they don't like to read historicals because they're just not as hot and steamy as modern romances. Not true! In fact, Regency era romances are brimming with opportunities for sizzle, if you know where to look. No underwear = quick trysts. That's right. People during this time period did not wear knickers, and a man who claimed Read More...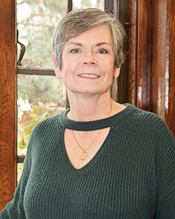 We've all been told never to judge a book by its cover, but the truth is, that's exactly what we do, especially when we're shopping at an online site. Graphic designers work hard to create covers that, even in a size no larger than your fingernail, grab your eyes and don't let go. So what happens when, seduced by that gorgeous cover, we buy the book only to discover that the Read More...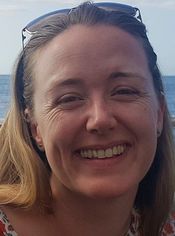 A RING TO TAKE HIS REVENGE started out as a very different story. One that didn't quite work the first time round. But with my editor's careful guidance I found my way towards the right story for Antonio and Emma. Of all the changes that I made, Emma was the one who took me by surprise the most. In her, I Read More...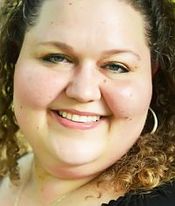 Fake relationships: Fake fiances, marriages of convenience – however you work it, I love me some fake relationships. I've written quite a few MOCs because I write historicals, but I read a lot of contemporary fake fiancé books and I can never get enough of them. It reminds me of that scene in Leap Year where they're at that farmhouse and the family makes them kiss – totally cliched, but it works! Read More...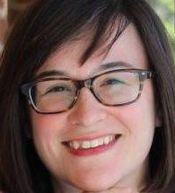 Back in early 2014 I first conceived the town of Blue Valley, Montana—the setting of both my Big Sky Cowboys series, and my current Navy SEAL Cowboys series. From the very beginning, it was a rough-and-tumble town inhabited by rough-and-tumble people. Most of the cowboys weren't your traditional sort Read More...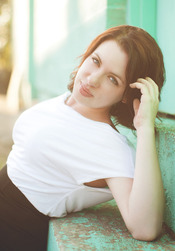 It's no secret that I absolutely adore ménage stories. There's something just downright decadent about having three (or more) people getting hot and heavy in a relationship. The relationship arcs often take similar paths that you see in romances with two main characters, but a really good ménage has an extra level of depth because of the complicated relationship dynamics. It's really four relationships in one! Each character Read More...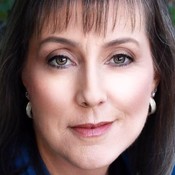 Asking a former librarian to tell you her favorite library is a lot like asking a mom who her favorite kid is. Impossible! I have been very fortunate to work and visit some of the coolest libraries in the world. Every single one of these jobs or tours has helped me write the library lover's mysteries, which has its ninth title, HITTING THE BOOKS Read More...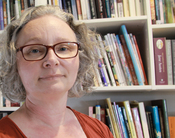 When I was writing THE MORAL COMPASS, the first novel in the Shaking the Tree trilogy, I went in search of a suitable image for the cover. Unfortunately, I couldn't find any pictures of women in 1850s costume that even came close to what I wanted. So, using my knowledge of history Read More...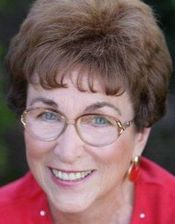 Dear Readers, I'm excited about the publication of my book Cowboy Charm School.   It's been in the works for a long time. I played around with the concept for more than five years before I actually got around to writing it.   Book ideas generally come to me in scenes.  I'll suddenly visualize someone atop a runaway stagecoach, scrambling over a roof, or running from a burning building and Read More...
Elizabeth Heiter writes both psychological suspense and romantic suspense. Her books feature strong heroines, chillingly realistic villains, and psychological twists. She believes every hero or heroine has the right plot waiting for them (and she believes in making them work hard for their happy ending!). About: Elizabeth doesn't know how to be bored, so she's had ten books in two genres (plus three short stories) published in the past four and Read More...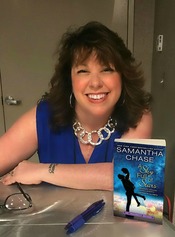 When I first set out to write this series – Band on the Run – this was not quite the way I had it planned. It was going to be a trilogy, but unrelated. For those of you who know me, I'm kind of known more for my family sagas, but the chance to write something a little different fed my creativity in a Read More...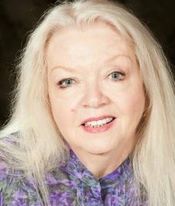 Texas is a big state, and a great many of our male citizens wear cowboy boots and a Stetson or other brand cowboy hat. That doesn't mean that man is a cowboy. Texas also hosts some huge and amazing rodeos, so especially during rodeo season, everyone togs up in western wear, as though they know which end of a horse is which. So, when I say REAL COWBOY, I'm talking about the men Read More...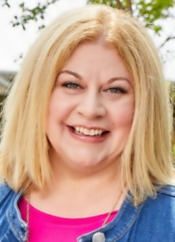 Instead of trying to find your perfect match in a dating app, we bring you the "Reader Match" where we introduce you to authors as a reader you may fall in love with. It's our great pleasure to present Erin Nicholas. Writes: Playfully sexy, fun and flirty contemporary romance with heroes Read More...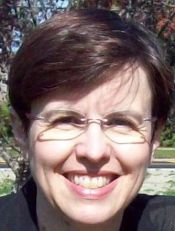 Regular readers of the Magical Cats mysteries have learned that Kathleen Paulson's parents are actors. Kathleen's mother, Thea, has a devoted fan base thanks to her appearances on the fictional daytime drama the Wild and the Wonderful, while her father, John's dancing raisin commercial has become a cult classic. In Read More...
WRITES: Strong women, in first person present tense so that you are in their head the whole time life is unfolding. Romantic suspense with high heat level and a lot of action to pump up the intensity, in and out of the bedroom. ABOUT AUTHOR: Born in Poland, but growing up in Canada, Hannah moved to Southern California to pursue her love of single-engine airplanes. Read More...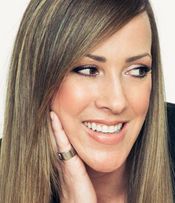 Hands down one of the most romantic places on earth is a rocky coastal shore or the never-ending line of a sandy beach with white-capped ocean waves as far as the eye can see. Add in a sexy as sin hero, working to win over the woman of his dreams, and you have the makings of a happy ever after that will stick with you long after…well…the after. Not that you Read More...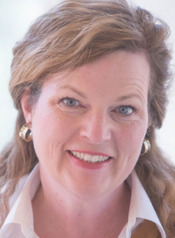 The latest from Marie Bostwick's Fierce Beyond 50!. This month she covered great meals to make that are WW friendly and how to cope with changes such as hearing loss. Check them out! Gruyere, Canadian Bacon & Corn Frittata Read More...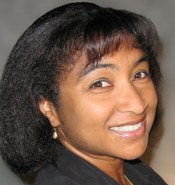 Conventional wisdom tells storytellers to write what we know. I prefer to write what I want to know more about. For fiction to be compelling, it must be grounded in fact. Since I spend about 50 percent of my writer's life doing research, I'd prefer to invest that time in learning about things that interest me. That was part of the impetus behind my Read More...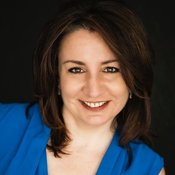 Angie Thomas – THE HATE U GIVE is probably the best YA written in the last ten years. First, let me say straight up, I'm a white woman who's never experienced racism. I've experienced sexism. But the closest I've come to experiencing real racism was listening to someone call Italians "dirty" while at a book fair Read More...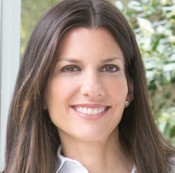 Writes: Plot-driven historical fiction chock full of flawed characters yearning to be saved. Picture a complicated, brooding widower, a poverty-stricken teenager, an overly-entitled heiress, and a strong-willed runaway slave. Each is somehow able to bring light into the lives of others in ways that also help them to find their own redemption. About Me: Forty-year-old attorney-turned-author seeking readers for historical fiction about a Read More...
Ever hear of Rejection Therapy? Guess what it is: You eat lots of weird foods to find out what your body rejects most violently. You say "no" to at least one person a day. You go through your own closet and "reject" clothing by throwing it out. At least 28 pieces a day. Once there's nothing left Read More...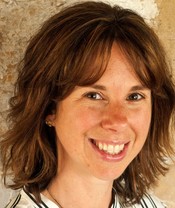 MY OXFORD YEAR, by JULIE WHELAN If you're a poetry fan Why I loved it: The novel starts off going right down the old troupe: young student, Ella, sleeps with handsome professor, Jamie, both want to keep it casual since Ella is going back to the united states at the end of one year to Read More...
1 - 25 of 5330 ( First | more Fresh Fiction Blog )