Fresh Fiction Blog
Readers and Authors Talk...

Whenever I read a book in which the heroine is perfectly beautiful and slim yet curvy yet can pack away a bacon double cheeseburger, I sigh a little. Yes, yes, there are many beautiful people with hummingbird-like metabolisms, but Iím not one of them. I like reading about a person who has some of the same wee insecurities I do. Positive self-esteem can be a daily battle. Some days, I look in Read More...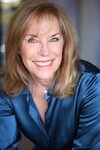 Hi, readers!! Wonderful reviews have come in for the 3rd in the Cookbook Nook Mysteries: STIRRING THE PLOT. But what matters to me is what you think! Read the First Chapter by clicking HERE. Iím nothing like my amateur sleuth Read More...

Hey there, Fresh Fiction readers! Iím thrilled to be here today to celebrate the release of my new Entangled Indulgence, REFORMING THE ROCK STAR. Iím running a little giveaway too, so stick around to comment for a chance to feed your book addiction! When I was writing this particular book, it got me thinking about hot rock stars, the nature of people, and Read More...

I think most people have some moment in their life, especially during childhood, where they felt everything was just right. Maybe they didnít realize it at the time. Maybe the realization came later in life. When things got rough, they looked back and said, ďMan, I miss those days.Ē Enter me between the ages of 5 and 8. These years were my golden years, where I lived with my family in the Dallas suburbs Read More...
In honor of Banned Books Week, Fresh Fiction staff members selected our favorite titles from the American Library Association's frequently challenged book list and are thrilled to share our thoughts on them as part of the Banned Books Week Virtual Read-Out. Join us in celebrating the Read More...

Have you ever gone to a fancy restaurant and ordered dessert first? About a year ago, my husband took me to Commanderís Palace for dinner. Known for its flowers, splendid food, and wine, the restaurant is a landmark in the Garden District of New Orleans. Weíd been before, and each visit is a treat. But this time was extra special. We were celebrating our Read More...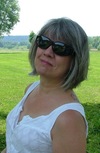 Iíve lived around lakes my entire life. As a child, a big treat was going to one of the parks, splashing in the water and playing in the sand. I love the water, the sparkles of the sun reflecting off the surface, the holiday atmosphere of the shore. But Iíd never been to the ocean. I was an adult before I ever made it to the coast of the Atlantic. And I was Read More...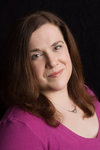 In RUPTURED, Alana must face more than demon platoons marching upon her home. She confronts what she wants for her life versus what the Council deems her role should be for the continuation of the human race. The close interactions with her squad and the man chosen to be her mate created intense interactions. Our passions are what drive us along with our Read More...

Have you ever been on a blind date? Or better yet, have you ever signed up on one of those online dating sites? Itís nerve-wracking wondering who is going to show up to meet you. What if heís a complete nasally voiced nerd? Or scary? Or drop-dead gorgeous? Would you feel like youíve hit the jackpot? Or would you think, this guy is way out of my element, beyond my Read More...

My name is Blaire and Iím a bookaholic. I will read anything. Romance, science fiction, magazines. Anything. Everything. As a child, the only time I didnít have a book in my hand was at meal time. I had a mother who believed in three squares and meaningful conversation so I was prohibited from bringing my book to the table. With no story to escape into, I resorted to reading food labels. If you Read More...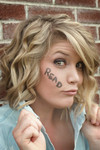 Check out this video blog from Meghan Quinn, author of the Love and Sports series, for her list of Top 5 Football Hotties! About the upcoming release, THREE AND OUT Piper was dead to him. The minute she Read More...

Iím never sure how I feel about the changing of the seasons. Where I grew up, in the tropics, we had the rainy seasons (traditionally March and October), hurricane season (July to October) and then a very brief cooler period around the end of December. That was it. Now, living in Canada, I find myself alternately looking forward to the next season and rueing the passage of the one before. Well, except for winter Read More...
1 - 12 of 2802 ( First | more Breaking News )