Fresh Fiction Blog
Get to Know Your Favorite Authors
With a show of hands, how many of you felt like an outsider growing up? I suspect most hands are waving in the air right now, and if youíre reading this, youíre probably a bookworm like me, someone who hides in plain sight, escaping into books, written worlds that never judge us. It took me a long time to understand most people feel as if theyíre ďoutside, looking in.Ē I suspect it Read More...

Thatís right, Iím the little blond lady whoís scrunched in the corner of the coffee shop. Iím watching you carefully and jotting notes. I see what youíre wearing Ė I like that paisley scarf, by the way Ė and Iím scrutinizing the way you sip your coffee and nibble your scone. No, I donít work for the CIA, FBI, or IRS. Iím an author who writes three different mystery Read More...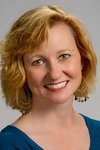 Iím not much of a jewelry person. I wear my wedding and engagement rings and when I go out, a pair of dangly earrings if I remember to put them on. I have one of those Pandora bracelets but it was taking so long to get the charms that I went down to the dollar store and bought a bunch of replicas to fill it up. Again, I forget to wear it most times Read More...

First off, I am thrilled to be here at Fresh Fictionó I love this website! Iíve been following for a while, so, add this to the pinch-me-is-this-really-happening list for this new author. One of my favorite things about writing YA is the relationships. Because, young love. Le sigh. So many ups and downs, butterflies and roller coaster tummy twirls. It can be exhilarating and confusing and... Bloody. Well, when Read More...

In my Tricksters series, my main characters fall in love through interactions within a virtual reality game. Their entire love-life takes place on a plane of existence that came from someone elseís imagination. Even their online characters -- ďavatarsĒ -- are a construct. But, that doesnít make their relationship any less meaningful to the people playing the game in real life. The Read More...

I get the sense Iím in an AA or NA meeting every time someone says: Oh, youíre a writer! What do you write? Hello, Iím USA Today Bestselling author, Christina McKnight, and I write historical romance. Narrow that down a bit, I write Regency Romance. What follows is usually wide-eyed stares that evolve into scrunched brows as people ponder what in the heck I just said. I normally go Read More...

Marriage. Commitment. Forever. These words go hand in hand when you think about weddings and they conjure up images of white dresses, tuxedos, friends, family, beautiful locations, nit-picked details and, of course, heightened emotions. And Iím not just talking about the wedding party. Having been to my fair share of weddings as part of the party and as a guest I can say that without a doubt that there is all kinds of Read More...

Hereís the quirky mix of inspiration behind my new release, BOTTOM OF THE SKY: THE GOLD COAST, by Nelson DeMille When I finished writing my last book, Rush, I took about a month off to binge read. A friend of mine recommended this book. It tells the story of Long Island attorney Read More...

Words are funny and powerful things. Put enough of them together and you have the ability to make some laugh, cry, or play them over in their head on repeat. When I think of the word Ďbadí, I donít think of any of my characters really. So I started to question, what makes a bad boy, bad? As is true for many questions, there are a LOT of answers in this one little query Read More...

When new adult books exploded a handful of years ago, writers jumped at the chance to explore this new category. Most of these authors self-published and became extremely well known. Then as other authors jumped on the bandwagon, many did so thinking it might be a ďget rich quickĒ scheme. Because of this, the quality of new adult books went down. Readers became disappointed with the overused plot lines that exist in a lot Read More...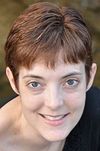 There are three things I really love: baseball season, a good book, and a swoon-worthy love story. So, writing the Suttonville Sentinels series has been a dream come true in a way. The second book SWINGING AT LOVE, features a couple I fell in love with right away. Alyssa is practical, because Read More...

In SECRETS OF A RELUCTANT PRINCESS, Andy finds her escape from her embarrassing life through live action role-playing. Hidden from the cameras and away from the pressure at school, she feels like she can be herself and get closer to her crush, Kevin. Only she canít totally be herself. Sheís too afraid to take off her mask in case he doesnít Read More...
1 - 12 of 4744 ( First | more Fresh Fiction Blog )