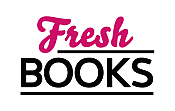 October's crisp autumn nights are perfect for reading
Readers and Authors Talk...
Blogging Soon:


Cindi Madsen
Louise Reynolds
Leigh Perry
Jenna Jaxon
Susan Wittig Albert
Shannyn Schroeder
Shannyn Schroeder

Nancy Naigle

Fresh Fiction Blog
Readers and Authors Talk...
Readers & 'Ritas 2014 is right around the corner, which means we're just over a week away from the Bikers & Gents Hero Auction & Masquerade Ball! Dress to impress your favorite hero—the Biker bad boy or the sophisticated regency Gent. Who will you choose Read More...

If a beauty genie dropped down in front of you and granted you one wish, what would part of you would you opt to improve? Would you ask for clearer skin? Thinner thighs? Thicker hair? If Allie Johnston the 15-year old protagonist of my new young adult novel, A DIFFERENT ME, was granted that wish, she wouldn't hesitate for a second Read More...

Are you superstitious? My fingers are crossed that you are, and that you admit it to yourself. And that you'd like to learn more about superstitions--and have fun doing it. Why? Because my new mystery series that launched this month is the Superstition Mysteries! It's an appropriate month, of course, since October is Halloween month, and Halloween is a holiday based on lots of old legends...and some superstitions, too Read More...

We live in separate states, but it's starting to feel like we are roommates. 2014 was an epic year of book-related travel, and although it was exhausting, meeting readers is absolutely our favorite part of this business. Our trips this year included: Anaheim, San Francisco, San Francisco, Los Angeles, Chicago, Paris, Atlanta, Birmingham, Memphis, Austin, Dallas, Houston, Greenville, New Orleans, New York, London, Los Angeles, Orlando, Edinburgh, Aberdeen, Oban, San Diego, Chicago, Sao Read More...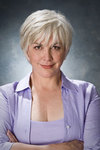 Like most romance readers, I enjoy a variety pack of heroes, ranging from emotionally scarred and damaged ones like Jack Seward from ALL THROUGH THE NIGHT to the gorgeous and befuddled professor Archie Grant in my latest book, THE SONGBIRD'S SEDUCTION. But I have to fess up, while I appreciate the over-the-top Read More...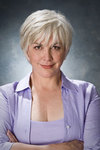 See the title of this post? I'm not talking about me looking over my shoulder. I'm talking about other people looking over my shoulder. When I wrote only young adult novels, it never bothered me. Now that I'm writing romance for adults, it does. Here's a few situations that illustrate why: 1. The kid: I was right in the middle of writing a steamier scene—not crazy, just hot Read More...

I'm so pleased that my third Harlequin Mills & Boon medical romance is out! The hero of FLIRTING WITH DR. OFF-LIMITS is a hot-shot surgeon who made a bad ethical decision back in medical school when he got involved with a teacher of his, resulting in a nasty scandal that marred his reputation and got the teacher fired. Now that Read More...

Writing can be a solitary venture. So when the opportunity arose to write a multi-author series set in a small town in Maine called Lobster Cove, I jumped at the chance. This unique series from The Wild Rose Press includes several genres of Read More...
It was a delight and honor to be part of this very special Christmas book for several reasons. Harlequin chose women authors who were in the military to write these three military romance novellas you will read in this book. They include Lindsay McKenna (US Navy), Delores Fossen (US Air Force) and Read More...

We've all had this happen at one time or another—an urging or longing for a certain something or other that sneaks up on us and lingers until it settles in our bones. Before long, another person mentions the very thing we've been deliberating. Soon, we begin seeing or hearing about that certain something everywhere until a groundswell of popularity emerges. That's what seems to be happening with American-set historical romances Read More...

ONCE HAUNTED, TWICE SHY is the second book in the Peyton Clark series and picks up where the first book, GHOULS RUSH IN, left off. In this series, new divorcee, Peyton, relocates to New Orleans after inheriting an antebellum mansion in the Garden District. It isn't long before she realizes her house is haunted Read More...

I had given up on love. I decided it would be easier to write about romance than endure the ups and downs of any more real-life love affairs. So after years of dead-end pick-ups, fix-ups and online dating, I'd reached a point in my life where I was content to be alone. I'd arrived at this decision while in the middle of writing Read More...
1 - 12 of 2886 ( First | more Breaking News )