Fresh Fiction Blog
Get to Know Your Favorite Authors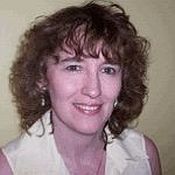 I absolutely love romantic comedies, and one of my fave tropes is friends-to-lovers. Sometimes a slow-burn romance, when the hero and heroine are trying so hard not to overstep that line, is just perfect. In my latest release, ONCE UPON A PLAYER, both Lucas and Violet fall for each other as soon as they see each other, but decide not to cross Read More...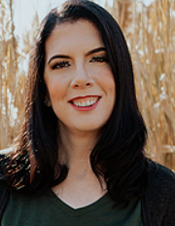 My newest release, #MOONSTRUCK, which goes on sale July 17, is the second in my #Lovestruck series for Montlake about "hometown" girls who fall in love with celebrities, with the help of social media. In #MOONSTRUCK, Maisy Harrison is a hairdresser and lead singer in the fledging rock band Yesterday. She and her three brothers Read More...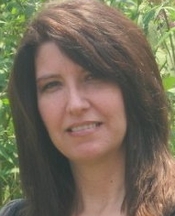 Thank you so much for hosting me today to talk about my latest release in The Men of At-Ease Ranch Series. My original contract with Entangled was only for three books, but thanks to the fans that wrote to my publisher, I was contracted to write books for the remaining two Rangers. My new release: Read More...
In the past five years, I've published books in three distinct series: The Profiler (a psychological suspense series featuring FBI profiler Evelyn Baine, whose job is to get into the heads of killers), The Lawmen (a romantic suspense series about three friends who make a pact to join the FBI Read More...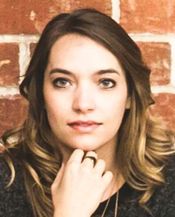 Characters make or break a story, no matter the genre or theme. Readers have to be able to take the journey with each character that is written into the pages. They need to be able to place themselves in the characters' shoes so they can experience the story as if it were a part of their own. When you accomplish this, you create a reading experience that is unforgettable. When creating a suspenseful setting and Read More...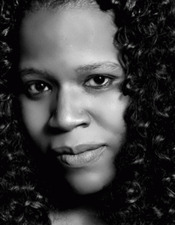 I remember buying my first Christine Feehan book over fifteen years ago—DARK GOLD, Book 3 in her Dark series. I also remember almost not buying it, and the reason was entirely superficial. The hero's hair was horrible. Like a pompadour and mullet got together and had all kinds of crazy wrong off-spring. Yeah, that bad. But my twin sister, who'd already Read More...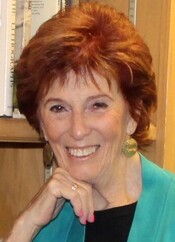 I'm so happy to be here, sharing my new release TO CATCH A TEXAS STAR! This brings the Texas Heroes series to an exciting conclusion and it's been a long time coming. After I wrote the first two – KNIGHT ON THE TEXAS Read More...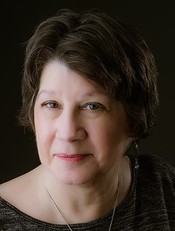 When I first began writing the Cat Lady Mysteries for Kensington Lyrical, I realized all too quickly that I'd swallowed one giant hairball of a project. For a few terrifying moments, panic set in. How could I write about a dozen or so cats living in one household? Wouldn't it seem like, well . . . just too many cats? After sucking in a few deep Read More...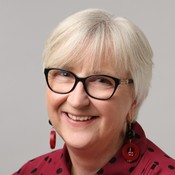 Hi, I'm Wendy and I write contemporary, small-town romance stories set in my home state of Victoria, which is down south of mainland Australia. While I grew up in Melbourne, Victoria's capital city, I've travelled my state so many times I'm like a walking, talking tourist information service. Indeed, one of my earliest memories is travelling for long hours crammed into the back seat of our family car along with Read More...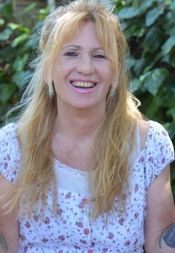 I was in my 40s before I realized the role I was meant to play in my large family of six sisters. My parents had two sets of children. The first three girls were born in the 1950s, then, ten years later, the second set of three girls appeared on the scene. I was the baby of the first set. It was a surprise to all, especially me, when it turned out that, instead of Read More...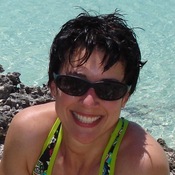 Travel! I spent two years between high school and college seeing the world. I helped bathe orphans in Mexico, saw the wall come down in Germany, rode a bike in snowy Denmark, slept in too many airports to count, sang on a stage in Poland, and so much more. Since then I've sailed to the Bahamas, climbed a light house in Bermuda, hiked the Na Pali coast in Read More...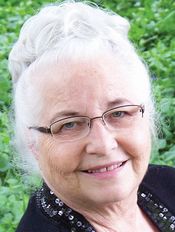 You have been a full time writer for several years. What's the best and worst parts of your job? The best part is when my characters talk to me and give me direction or little bits of their past to work into the story. The worst part is when they stop talking to me. I have a plaque in my office that says, "I know the voices aren't real but they Read More...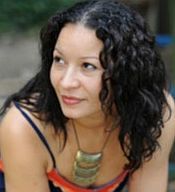 WRITES: I write sexy contemporary romances set in exotic locations filled with unbridled attraction, hard choices, family feuds and sweet sips of wine. My heroines are all smart, passionate, career-driven women and my heroes are all successful playboys who can't get enough. It's a sensory experience that will take you around the world. My up coming release is A TASTE OF Read More...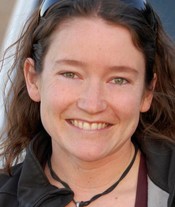 Michelle Hazen is back with INSATIABLE, the next standalone in her Sex, Love, and Rock & Roll series. When a sex addict lead singer falls into friendship with a hard rock diva, he must fight their attraction or risk ruining her life. Fans of rockstar romances will devour this angsty yet heartwarming story Read More...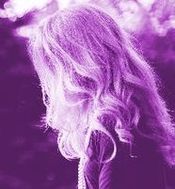 Hi, Eve Pendle here. I'm a UK based historical romance author. And I'm going to talk in this post about English spring flowers. What on earth, I hear you ask, have flowers got to do with historical romance? Well, quite a lot, actually. Because almost every historical romance character would have seen and known wild flowers. Why? 🌸 In the past walking was a much more common pastime than it is now. If Read More...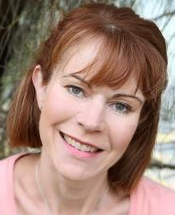 I'm coming to the conclusion that as writers, we have little choice in what we write. I find that once a story is with me, it takes hold and the characters take on a life of their own. I feel compelled to write their story. If I don't, then they will still niggle me anyway. This was how it was with my novel, THE Read More...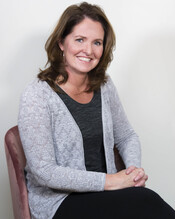 For years now, I've written mystery novels. In fact, twenty-six of the thirty books I've seen published have been mystery. I've written a series with a journalist as the protagonist, a librarian as the protagonist, a baker as the protagonist, an advertising executive as the protagonist, and a gift shop owner in the heart of Amish country as the protagonist. I've enjoyed writing all of my series for various reasons Read More...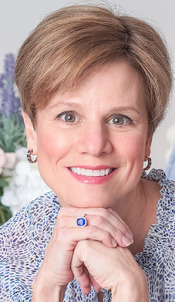 I've been writing romantic women's fiction for several years now. Of the eleven books I've published to date, seven of my fictional couples fall somewhere on the "opposites attract" spectrum. The couple in my new release, WHEN YOU KNEW, is probably the most extreme example I've created to date, which made them eminently fun, yet challenging, to write. Obviously, this is Read More...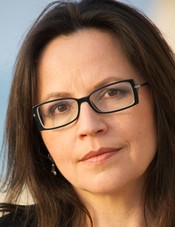 I hate to limit myself to only five reasons. That constraint squeezes my brain like a pair of spike-heeled pumps three sizes too small. I struggle against my own limits! I want to be slim, fit, strong, smart—but I'm crazy about chocolate, and I'm afflicted with an overwhelming love of naps. And it's so hard to figure out how to set the clock on my microwave. Fantasizing about people with Read More...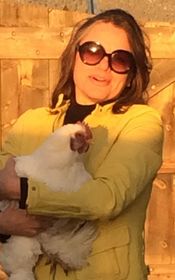 Who is Minerva Spencer? People are talking... "Minerva Spencer's writing is sophisticated and wickedly witty. Dangerous is a delight from start to finish with swashbuckling action, scorching love scenes, and a coolly arrogant hero to die for. Spencer is my new auto-buy!" —New York Times bestselling author Elizabeth Hoyt "Readers will love this lusty and unusual marriage of convenience story Read More...
I blame Fred Astaire. Years of listening to records entranced by the sublime staccato of his tap dancing made me naturally inclined toward a hero who can keep a good beat. There are a lot of romance novels featuring rock stars of every type. While reading Brooklyn Ann's recent book TEMPTING Read More...
For as long as I can remember, I've wanted to be a writer. As a child, before I could write words myself, I used to tell my mom stories and then ask her to do the same for me. I liked everything about fiction, whether it came from books or off the cuff from someone's imagination. As I got older, I loved how stories could transport me away from challenges, how they could Read More...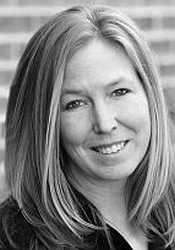 Thank you for having me and helping me celebrate the release of my second chance romance, BACK TO THE START. Oddly enough, second chance romance is a trope that I simultaneously steer away from and run to. Which makes absolutely no sense, I realize that. Especially since I just released a second chance romance this week. So, first, why do I desperately try not to Read More...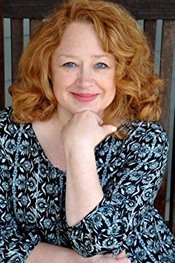 WILD CHILD is a second-chance romance (slash) mistaken-identity (slash) road-trip novel. In short, all of my favorite things. When I was choosing what cities Jax and Natalie should stop in, I made my decision based on some of my favorite cocktails (and the cities that made them famous). Read More...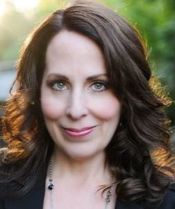 How old were you when you started writing? I was 38 when I started my first book. I had no intention of being an author when I started; I simply wanted to see if I could finish a book. I found a community of like-minded people and learned a ton about the creative process and the business side of writing. Once I finished that first book, I wondered if it was publish Read More...
1 - 25 of 5290 ( First | more Fresh Fiction Blog )