Fresh Fiction Blog
Get to Know Your Favorite Authors
For some of us, thrifting is a way of life. Walking into a thrift store is a new adventure each and every time, because inventory is always changing. You never know what you're going to find hidden among the racks and shelves, and there are so many different reasons for hunting through a store that I thought I'd list a few. Savings. Depending on the store and how Read More...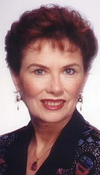 Here's a glimpse at the rationale that goes into a cover for a Lindsay McKenna book. What do you think? Requirements: Cowboy Western landscape - it's in Wyoming Romance so sexy? About OUT RIDER Read More...

The first time I ever traveled to America, I thought, "They speak English, I speak English, this will be easy, right?" Not so, as I discovered the first time I ordered an entrée expecting a small starter and found myself staring down an ENORMOUS plate of food! As my debut romantic comedy, CLOSE TO YOU, is set in my native New Zealand, I thought Read More...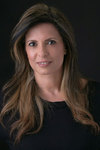 Blake spotted her the moment she returned. Hell, every man in the room had either craned his neck or swiveled his head. As she walked up the aisle, she looked familiar but he couldn't place her. Now, away from the other women, he figured it out. Black Opal was a beauty. Dressed in lavender or her usual black, it didn't matter. He'd often wondered if her off-stage persona Read More...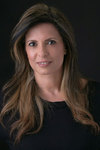 Curious about the characters in HER HIGHLAND MASTER? Now's your chance to meet Zoey. What is your name? Do you have a nickname? My name is Zoey Mills. Sometimes my sister calls me Zoe or Z, but it's rare. Who is your best friend? What kinds of things do you do when you're together? Lucy Martin and I have been BFFs since grade school Read More...

Oh, the bad boy. Who doesn't love a guy in black leather, with a wicked curve to his smile, and a gleam in his eye that says, "Come on, baby, let's get into trouble."? I never knew I was the bad boy type…until I started writing them. Now I can't get enough. What's beautiful about bad boys is there is a wide range. From down and dirty Read More...

Here's a secret: That MARRIAGE CONTRACT cover that everyone loves so much? Total accident. Well, not really an accident. But not exactly what we planned either. Initially, we were going to do a steamy couple. But they decided to get a few Read More...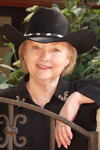 When I began the RANSOM CANYON series, I moved my computer to a little room out back of my house that we now call the bunkhouse. It's not big, mission designed and almost a hundred years old. I took down all the western art and put up white boards. I even removed all the books except those on ranching, horses, Texas, or research I Read More...

This winter has been unusually mild, but most years the power goes out here in snowy, rainy, windy New England. Hundreds of thousands of homes lose electricity, ours being one of them. I learned something during the ice storm that crippled our area for over a week. My mother-in-law lives a couple of towns away...alone. So we had her come over right away. My daughter and her boyfriend called to say they Read More...

A trope is a recurring literary device that's been proven to appeal to a broad audience. Consciously or not, writers use them all the time. I choose two or three tropes when I'm planning a story. After that, I really don't pay a whole lot of attention to them. The story is what it is. HER SECRET, HIS SURPRISE Read More...

Top Five Ways I Drive My Editor to Drink Describe the crime-scene stuff in my books with waaay too much detail, because I am a huge forensics nerd. What I find "fascinating," normal people find "really gross." Write an entire chapter merely to set up a joke (it was a funny joke, though. Maybe "forward momentum" and "plot" should to take a back seat Read More...

Recently I read a suspense novel that left me wondering what the story was all about. I couldn't follow the storyline or figure out character motivation. Although many aspects of the novel were outstanding, I couldn't find the plot (storyline) and that meant I had no stake in the protagonist's life. In short, I lost interest. After careful analyzation of story structure and my method of writing suspense, and I Read More...
1 - 12 of 4201 ( First | more Fresh Fiction Blog )