Fresh Fiction Blog
Get to Know Your Favorite Authors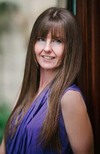 Lacey browsed the selection of Blu-ray discs that Alex had set out on the coffee table, trying to imagine him picking them out at a Redbox kiosk. Romantic comedies and chick flicks predominated. To say they seemed like movies a man like Alex wouldn't be caught dead watching, much less paying for, was an understatement. She glanced at him. "You chose these yourself?" "I admit, I had to Read More...

My historical novels so far (seven and counting) have featured the lives of real historical British women, usually royal. Several featured Queen Elizabeth I; I also wrote about an Irish princess and the Plantagenet royals. But when I came across a footnote mentioning Charlotte Bill, a mere lower class nanny who lived in a much later era, I knew I had to know more about her amazing life. And so was born years of research Read More...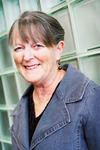 LAST CHANCE COWBOYS: THE LAWMAN the second in my Where the Trail Ends series. Readers of book one (The Drifter) will remember the character of Addie Wilcox, a feisty young woman determined to focus on her career as a frontier doctor and forget all about Jess Porterfield, who chose a life in the Read More...

Excerpt One moment, Miranda was gasping for more air. The next, her very existence depended on how close she could get to him. The touch of his lips freed her mind and made her body soar. The tension gripping her limbs and her lungs melted away in an instant. She shivered involuntarily and her arms tightened around his neck. Hawk's mouth moved back and forth over her burning lips Read More...

The other night, I was watching the end of a Hallmark channel movie when my husband walked into the room. "Don't ruin it," I said. (He can't help himself. His urge to say something, usually sarcastic, is too great.) "Are they about to live happily ever after?" he asked, sitting down beside me. "Shh," I said. "Don't Read More...

Why is it that so often, in fiction and in life, opposites attract? It's the perfect set-up for a romance and we see it time and time again. The overly-cautious heroine and the daredevil hero. The popular girl and the computer geek. The urbanite and the wilderness lover. The biker and the debutante. Opposites attract in my current release, THE MILLIONARE'S CONVENIENT Read More...

Stephanie Scott (@StephScottYA) joined us for lunch today, her release day for ALTERATIONS for our TweetChat hosted by Tammie Barker! If you missesd the fun -- we talked about books, role models, Miami, Portland, computers and UnREAL! Check it all out! [ Read More...

Hey, Everyone! Samantha Chase here getting ready for my favorite time of year!! Besides having a new book out – which is always a cause for celebration – I am super excited for the holidays. I love the decorating and sending cards and seeing friends and family…I love it all! So with celebrating the release of THIS IS OUR SONG, I got to thinking about this Read More...

My daughter was reading my upcoming release, MORE THAN FRIENDS when she laughed out loud and said, "Mom, dad brings you food all the time when you're writing, just like Owen does for Gabby." Then she asked if I meant to do that and I thought…yeah, I probably did. Sometimes, though, I don't mean to. I don't think anyone can write Read More...

Do you listen to music while you read? Maybe I'm weird, but I've never been able to listen to music that has lyrics while I'm reading. I'll switch the two processes and suddenly the lyrics jump from the novel's page and vice versa. Reading words and hearing different words at the same time confuses my brain. My attention gets too divided and I can't retain anything I've heard Read More...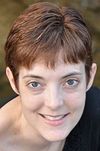 I've written my share of athletes—snowboarders, outfielders, and point guards—mainly because of a love of sports. My dad is a rabid Texas Rangers fan, and there was always a game on at home. Some of that rubbed off, to the point that I enjoy sports movies, too. Here are a few of my favorite sports movies: Read More...

When I decided to write BETTER OFF THREAD, I knew I wanted to write a Christmas book and I knew the book had to feature Captain Moe, Tallulah Falls' resident Santa Claus. Captain Moe has always been one of my favorite characters. I've loved him since book one—THE QUICK AND THE THREAD—when Read More...
1 - 12 of 4594 ( First | more Fresh Fiction Blog )