Fresh Fiction Blog
Get to Know Your Favorite Authors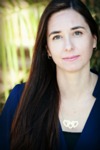 Coming to you from Down Under. The great southern land. The sunburnt country. The—actually, that's plenty of that. Jess Anastasi here and today I'm talking about what Australia has done for the world of heroes. Like many authors, I love nothing more than "researching" for inspiration when working on my latest book and deciding what my hero is going to be like. Now, we all know the Hemsworth brothers have a made Read More...
It's a truth universally acknowledged that American readers have long been fascinated with stories featuring their British cousins. We gathered together six inspirational authors who set their novels across the pond in all different historical eras to get the inside scoop on their latest releases. Read More...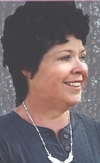 Psst. If you ever run into her, don't tell her that her old friend writes erotica. There's probably zero chance the woman I'll call C will connect the shy conservative she used to hang with with Vonna Harper of the 'dirty' books. C is more than a tad judgmental, and I don't need to listen to her opinion of how I've turned out, but a part of me would love Read More...
Fresh Fiction has 10 reserved seats at an early screening of THE BEGUILED at the Angelika Film Centre / Mockingbird Station, Dallas on June 27th at 7:00 pm Read More...

I'm so excited to be back here on the Fresh Fiction to chat about my newest release, the second book in the Lone Star Match series, SOMETHING BORROWED. This series is about a matchmaking bride who desperately wants her bridesmaids to be as happy as she is so she sets up a destination wedding Read More...

"Fairy tales do not tell children the dragons exist. Children already know that dragons exist. Fairy tales tell children the dragons can be killed." –G.K. Chesterton Chesterton touches on a profound point that is relevant even in the modern age. Girls and women of all ages find fairytales alluring. Is it the damsel in distress? The knight in shining armor? The slaying of the dragon? Or the magical happily-ever-after? I Read More...
Boas & Tiaras has come a long way since its humble (yet fabulous) beginning. What began in 2002 as a group of 6 readers enjoying tea in Duncanville has evolved into an annual event that draws readers and authors from all over the country. On June 10, more than 50 Read More...
We asked the authors of SAY YES TO THE SCOT to find out all the details. Check them out below and don't miss the party tonight on Facebook! Anna Harrington What would no Scotsman be without? A good single malt scotch whisky, one whose taste of the earthy smoke of peat Read More...

Redemption (noun): The action of saving or being saved from error or sin. We all make mistakes. It's a human condition, part and parcel of being a fallible mortal creature. Fortunately, most of our errors can be rectified by a heartfelt apology. No big deal, right? Then there are the biggies. We commit missteps that can't be fixed by a simple 'I'm sorry', a bouquet of roses, or Read More...

Chemistry. We know what that's all about, right? We could be standing next to a guy (or a gal!) who would probably tick all the boxes off the list you have for yourself:  Beautiful eyes. Intriguing (a.k.a. good-looking) face. Kind. Funny. Financially secure… whatever it might be for you. Yet despite all of these things being checked…things just kind of fizzle. You can't even hold a real conversation with Read More...

Hi everyone – I'm excited to be visiting Fresh Fiction again to chat about my upcoming release, NEW MOON. This is the 8th and final book in the Moon Series, but it's easy to jump in if you haven't read the others first. (Although I secretly hope after you read it you'll want to start from the beginning! LOL) I fell in Read More...

Don't you love a good double meaning? I've always been a sucker for puns. The cheesier the better. But add some hidden sexual connotation and you've got me. Hook, line, and sinfully amused. In THE WRONG KIND OF COMPATIBLE, Cassie and Drew take sexual innuendo in a somewhat unusual direction. Both are brilliant, but socially awkward with it. She blurts out everything Read More...
1 - 12 of 4879 ( First | more Fresh Fiction Blog )