Fresh Fiction Blog
Get to Know Your Favorite Authors
A knock on the door interrupted Molly's perusal of the Colorado criminal statutes. Completely caught up in the sentencing guidelines that may be her mom's future, she jumped at the sound. Warrant, on the other hand, didn't even lift his head off the floor where he was sprawled out over an air-conditioning vent. Instead, his tail thumped lazily a few times before he fell back asleep. The dog's reaction made Read More...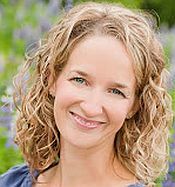 Hello, all, Stephanie Marie Thornton here! My latest historical novel, AMERICAN PRINCESS, reimagines the 96-year life of Alice Roosevelt, eldest daughter of U.S. president Theodore Roosevelt and owner of the famous needlepoint pillow that proclaimed, "If you can't say something good about someone, sit right here by me." Obviously, Alice Roosevelt didn't mind breaking a rule or two. In Read More...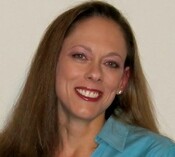 Fake marriages are so fun to read (and write!). I love it when characters are caught off guard, and when they are forced to be in each other's company on a continual basis, lots of unexpected things happen. Especially when they're going places and doing things where they're supposed to act like a couple. It's easy for the lines to blur at that point. My characters always have huge barriers in Read More...
The Detroit Grizzlies are back and ready to end the plague that has been killing humans and shifters alike. TAMING HER MATE was born March 19, and I couldn't be prouder. This is a really great book and I hope you feel as excited about it as I do, because this book…well, it was born of something really amazing. Guess what Read More...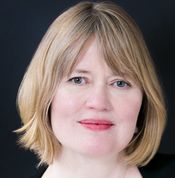 Things can go south really quickly when you're a wolf. The wolves of the Great North Pack cannot pass as human, or at least not for long because for three days out of thirty, during what they call the Iron Moon, the Pack must be wild. With no fingers or words to protect themselves, they are simply wolves—large and self-reflective wolves—but still, a nuisance species easily killed by a bullet or Read More...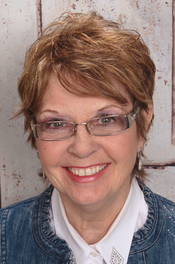 A question I get asked from time to time is where (or when) would I live, if I could choose a place and time from one of my books. That's a very hard question. After 36 years of writing and 69 published books, I have a really wide range of places and time periods to choose from. However, I write mostly the "Old West" and mid to late 1800's. Since that is my Read More...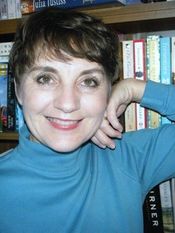 For March, where can we look to for inspiring historical fiction but Ireland? And as might be expected in a land of poets, leprechauns, fairies and tragic history, Ireland's story lends itself to passionate sagas. The first of the two series we 'll look at in honor of this St. Patrick's Day is a three-book historical fiction epic featuring real Irish revolutionaries Robert Emmet and Michael Dwyer. In Read More...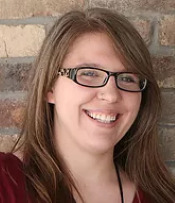 Instead of trying to find your perfect match in a dating app, we bring you the "Author-Reader Match" where we introduce you to authors as a reader you may fall in love with. It's our great pleasure to present Allie York! Writes: I write sweet contemporary romance with a bit of steam. Each book comes as a standalone and with a happily ever after. About: Southern hopeless Read More...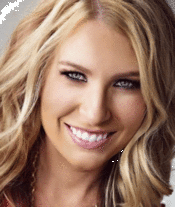 Instead of trying to find your perfect match in a dating app, we bring you the "Author-Reader Match" where we introduce you to authors as a reader you may fall in love with. It's our great pleasure to present Rachel Van Dyken!  Writes:  I write contemporary romance and my new book is Risky Play, a sports romance out March 19th Read More...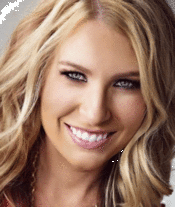 Today, Fresh Fiction Editorial Manager Danielle Dresser chats with bestselling author Melinda Leigh about the latest book in her popular Morgan Dane Series, SECRETS NEVER DIE! Your Morgan Dane mystery series is long-running Read More...
They were always there for you, books, like a small pet dog that doesn't die. - Ian Sansom, THE CASE OF THE MISSING BOOKS Books are Read More...
Senior Reviewer Debbie Wiley has some great book recommendations for the luckiest day of the year!  St. Patrick's Day is only a few days away and what better way to celebrate the magic of Ireland than through books! I had the good fortune to visit Ireland several years ago and St. Patrick's Day brings back those joyous memories. So Read More...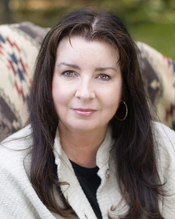 I'm often asked where my book ideas come from and, quite honestly, they come from too many sources to list. I'm one of those people who can imagine almost any situation as a novel. And I really do believe that every person walking the planet has a unique and interesting story . . . if you dig deeply enough. Consequently, I doubt I'll ever run out of material to write about. And since I plan Read More...
Photo credit: The Hallmark Channel/Photofest Gwen Reyes // Critic (reposted from Fresh Fiction TV) Legally embattled Hallmark heroine, Lori Loughlin's name Read More...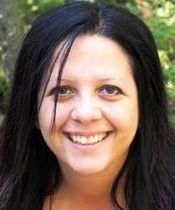 Thanks so much for having me here on Fresh Fiction. I'm a huge fan of your site. I'm excited to be celebrating the release of my book, Story of Us. In the book, Sophia Strombi is the younger sister of a lifelong friend of Declan James. That isn't the only thing that's supposed to keep her off limits for his heart; he also hires her to be the manager of his Read More...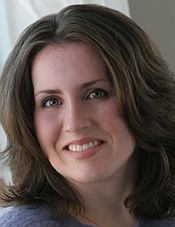 Enjoy this fun interview between bestselling author SOPHIE JORDAN and Fresh Fiction Editorial Manager, Danielle Dresser! For readers who aren't caught up, can you tell us a bit about the  Read More...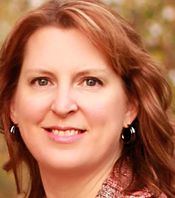 Parenting is tough. Understatement of the year, right? First, it's the baby years of all-hours-of-the-day feedings and forever dodging spit up. Next, it's the toddler years, when you're convinced they're going to trip and fall down any flight of stairs within a three-mile radius if you turn your head for one second. Then comes elementary school, where you're trying to keep your sanity while trying Read More...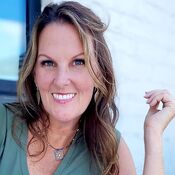 Shannon moved up the beach by half a mile and settled into one of only two second-story suites the boutique hotel offered. With the uninterrupted views of the ocean and a private patio that had its own plunge pool, this hotel was exactly what she envisioned while staying in Tulum for a vacation. She was on the balcony when she heard Avery enter the room. Shannon stood Read More...
Instead of trying to find your perfect match in a dating app, we bring you the "Author- Reader Match" where we introduce you to authors as a reader you may fall in love with. It's our great pleasure to present Kirsten Weiss!  Writes: I write cozy mystery in its various forms, including paranormal. My latest release is the cozy mystery Read More...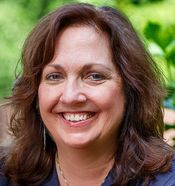 Spoiler alert: I'm about to seriously date myself. When I was in college, all my girlfriends were crazy about the movie Somewhere in Time, starring Jane Seymour and the late Christopher Reeve. In case that film was before your time, it's about a modern-day playwright named Richard Collins, who travels back in time to meet, court, and win the heart of Elise McKenna, a turn-of-the-century actress whose Read More...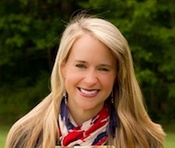 Instead of trying to find your perfect match in a dating app, we bring you the "Author-Reader Match," where we introduce readers to authors you may fall in love with. It's our great pleasure to present Jolina Petersheim! Writes: My father was raised Mennonite in Lancaster, Pennsylvania; my mother Brethren, and I grew up as a caretaker's daughter on a sprawling Civil War–era Read More...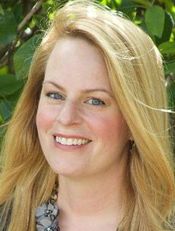 I've written over thirty romances set during the Regency period in England. I love the Regency, but lately, I've wanted to explore a different time period —the French Revolution. I get varied reactions to this announcement. Some of my readers are excited. Others are not interested in reading a book set during that time period. I hear, "Guillotines are not sexy" and "I like my British dukes, thank you very much." You know Read More...
Today, thoughts on historical fiction from Fresh Fiction Editorial Manager Danielle Dresser... Once upon a time, I was a publicist for a wonderful publisher (shout out to Sourcebooks!) and I spent a lot of time paying attention to publishing trends - what was working in the industry? What were editors acquiring? What was selling, aka what were people reading?  On top of my job Read More...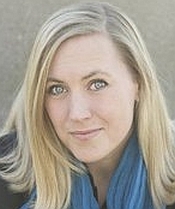 Being a military wife of seventeen years, I know a thing or two about writing a love letter. Between my husband's five deployments, we have thousands of them stored in our basement, our own little time capsule from days where pen and paper were our only means of communication. Those letters have saved our marriage more times than I can count. The beautiful thing about love letters is that just like love, they come Read More...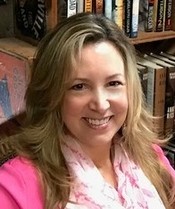 It's almost time for spring, right? Well, don't put up those sweaters and galoshes anytime soon, and keep those shorts stored for now. I think that groundhog fooled us all last month. Instead, embrace the cold, or snow, or the rain and dig into a good mystery this month. I've got a few I didn't feature last month you don't want to miss, and some great mysteries releasing in March Read More...
1 - 25 of 5531 ( First | more Fresh Fiction Blog )