Fresh Fiction Blog
Get to Know Your Favorite Authors

Hello, my name is Chris Cannon. I'm a speech therapist by day, and an author who writes shape-shifting dragons by night. The Going Down In Flames series is about Bryn McKenna, a sixteen-year-old girl who finds out she's a shape-shifting dragon when flames shoot out of her mouth for the first time. (Surprise!) Bryn is forced to Read More...

I remember the first time I visited Las Vegas – striding down the ramp and out into the terminal, eager to pick up my bags and head out for my hotel. It was like any other airport I'd visited, noisy and filled with commuters racing to catch their flights or grab their luggage and head out into the city. But this wasn't any other airport. Right beside the luggage carousel sat rows of slot Read More...

The room where it happens...keep it lit or fade to black? In her renowned 1975 novel, FOREVER, Judy Blume took teens Katherine and Michael from first meeting to first kiss, first base to second, second to third. Then with the lights still shining bright and no doubt the rapt attention of each young reader, Katherine and Michael had their first sexual experience together--no Read More...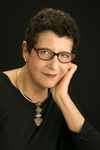 Until I wrote a historical novel set where I lived nearly all my life, I didn't really know the place. My latest novel, WHEN WATER WAS EVERYWHERE, explores the lives of a Los Angeles landowner, an immigrant, a young Indian woman, and a Spanish priest during the 1840s when Alta California was a Mexican territory. I had suspected that the landscape was vastly different Read More...

I can't be the only one who finds Sheldon Cooper from the hit show The Big Bang Theory kinda sexy, can I? While I generally find the behavior of the sitcom's genius main character infuriating, his social ineptitude—particularly in the romance department—is also endearing. We forgive him the irritating speeches because we know he just doesn't get it ('it Read More...

Writes: Across genre! However, be assured there's a love story in all Laura Spinella novels—hotter love stories in my L. J. Wilson Clairmont Series Novels. But today I'd love to chat about Unstrung, my newest book baby—women's fiction with a serious crush on romance. About: I'm the something for everybody author—unless you're totally opposed to finding a love story in your Read More...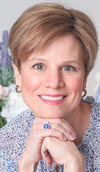 Thank you so much for hosting me to talk about my recent release, UNEXPECTEDLY HERS. Fans of the Sterling Canyon series have already met Emma Duffy--the shy, conservative innkeeper and supportive friend. What they didn't know is that she's also secretly written an erotica romance (Steep and Deep) under a Read More...

Like most authors, I get frequent questions about how much of myself is in my books, and I always have to think about how to answer. On the one hand, I include quite a bit based on personal experience. For instance, I truly believe our animal companions can understand a lot about what we think, which is why, in A WEE HOMICIDE IN THE HOTEL Read More...

2016 was a year of changes in my life. We closed a business, moved house, and my first book, this one, was prepared for publication. All three changes required a lot of work, but in the end they all worked out well. Rising to the challenges involved was worth the effort. For Rosco and Kitty, in TANGLING WITH THE LONDON TYCOON, the challenges they encounter Read More...

I'm fascinated by criminal profilers, like the heroine of my Profiler series, Evelyn Baine. She can go to a crime scene where there's no obvious motivation, no promising suspects, and no useful forensics, and still tell law enforcement officers what kind of person they're looking for – and how to find him. Why? Because she can get into the mind of Read More...

It's Unexpected What? The "bad girl" in book two is the heroine of book three? Are you serious? That late-to-work, doesn't-give-a-hoot smart mouth? Her? The one we wished would take a permanent hike, and—she's baaaack? It's a Stretch Though we applaud ourselves for Read More...

I love fairy tales. As you might have guessed since the books in my Bachelor Auction series are all loosely based on them. :-) But really, some of my best memories including my mother, sister and I sitting on the couch while she read The Boy Who Cried Wolf and Billy Goat Gruff to us. *sigh* Those were great times Read More...
1 - 12 of 4698 ( First | more Fresh Fiction Blog )