Fresh Fiction Blog
Get to Know Your Favorite Authors
When I was a little girl the last weekends in May leading up to Memorial Day were filled with red poppies and chicken bar-b-que. Yes, in Pennsylvania that is how I was taught to spell barbeque. Our grilled chicken did not have red or tomato based sauce instead it was slathered with a butter and vinegar mixture and grilled in wire frames over coals or flames. The smells were amazing Read More...

Hi Everyone :-) I'm so excited to be here today with a sneak peek of my June 7th release, LOVEGAME. It's been a long process to get this book from idea to reality, but now that release day is right around the corner, I can't believe how fast these last few months have gone. The excerpt I'm posting today Read More...

For me, making the hero for TO LOVE A LIBERTINE wasn't about giving a guy in tight breeches a bunch of cool gadgets or putting him in a secret underground lair. It was about showing a man's struggle to overcome a dark past and figure out who he wanted to be. Lord Percival Falloure, Marquess of Tavistoke, started out as Read More...

I love to travel - short trips, long trips (but, really, are any trips long enough?), weekend trips and daytrips. I usually say 'anywhere with a beach', but in reality if a trip involves a plane, train, car or cruise ship, I'm in - even if a beach doesn't come with the visit! I also love coming home, because the best thing about going on a trip is coming home to your own bed and Read More...

Well, hellooo there, my little people pets! My name is Cimil—aka, Goddess of the Underworld. Also known as Ah-Puch by the Mayans, Mictlantecuhtli by the Aztec, Grim Reaper by the Europeans, Hades by the Greeks…you get the picture! And yes, yes. I know you have many questions for awesome me, but before we begin, I would like to remind you pervy mortals out there to text, message, tweet, stalk Read More...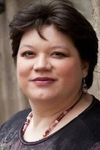 When you are a dragon Queen, you are pampered and spoiled by your court. Of course, if you don't have a court yet, like Queen Margery in my latest Emerging Queens book, THE QUEEN'S DANCE, you're fighting for your life as rampaging Cultists try to kill you and greedy Read More...

Time-travel romances can take you anywhere, any time, and in any direction. But what makes them eternal? I've come up with a list of five reasons why we love time-travel romances. The experience So many people long for experiences, but the reality is, we can't possibly experience everything in this life. That's where books come in - and that's especially where Read More...

The fake relationship trope is one of my favorites out there. You typically have two people who are at least somewhat known to each other—often friends—who each have their own goals that the fake relationship is serving. So, in honor of FOOLPROOF LOVE's upcoming release, I'm sharing my top three favorite fake relationship movies. In no particular order Read More...

When I was a little girl, I didn't pay attention to what I wore. I put on a pair of jeans and a T-shirt. I had no sense of fashion, nor did I care. Toward the end of my high school years was when I started to be interested in fashion and makeup. I enjoyed flipping through Vogue and Glamour magazines. And a little part of me wished I could Read More...

I'll let you in on a little secret…life is hard! Some days it seems to be harder than ever. How wonderful that we have books to escape into. Magical stories to sweep us away to other lands, other times. Allowing us to slip our feet into the shoes of queens and dukes….and pirates! In my new release, WITHIN A CAPTAIN'S TREASURE Read More...
The Wet 'N Wild Authors are at it again, this time featuring Navy SEALs – heroes ready for action, on the job and off! We asked each of the 10 bestselling & award-winning authors, "The SEALs are WET – how is your story WILD?" Tawny Weber's A SEAL'S PROPOSAL, much like its heroine, is sassy, sexy and wild! Sam vowed if he ever became a SEAL, he'd do it as a Read More...

Hello Friends, Next up for me is INTO THE WHIRLWIND, the second of my BOSS Inc, novels! It's Megan and Dirk's wild and tumultuous story; one of personal favorites. And ya gotta love the cover!! It hits the shelves May 31st. I just received the review from RT BOOK REVIEWS Read More...
1 - 12 of 4261 ( First | more Fresh Fiction Blog )