Fresh Fiction Blog
Get to Know Your Favorite Authors

We haven't met yet so I need to ask you to read the following sentence and withhold judgement until the end of the post, okay? Ready? Here goes: My goal in life is to find my authentic self and live my truth. I know, I know, that's about the most stereotypical LA thing that has ever been said. It could only be more clichéd if I'd mentioned traffic on the freeway Read More...

No, that's not a euphemism. It's an actual job and my heroine, Clover Lee, in THE NEGOTIATOR has held the position along with a ton of other weird temp jobs. "She'd done time as a snake milker—don't ask; smiled for pictures as a paid bridesmaid—bridezillas, she'd known a few; bellied up to the table as a dog food Read More...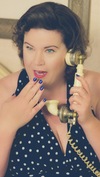 In WOLF BITE, released in July 2014, Mason Clayborne heard the sound of a familiar woman being mugged—pursuing the sound he raced into an alleyway in Dallas, Texas, in time to see Alexis Huston breaking the nose of her would-be assailant. Coming face to face with his past dropped a pebble into the still waters, and those ripples would become a tidal wave Read More...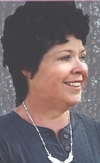 GETTING LAID by Vonna Harper is out today! Enjoy this exclusive excerpt that we want to share with you to entice you into this contemporary novella. "I want to get laid." "I hate to point this out to you, honey, but you've been out of the dating game a long time Read More...

Novak nudged her shoulder. "Outside. Now." Without a word, Julia left the crime scene behind, needing to breathe in fresh air. Outside, she stripped off her gloves and tossed them in a waste bin. Her hands trembled slightly. Novak appeared at the door. He jerked off his gloves, tossing them in the same bin, and came up beside her. He didn't speak for a few moments. "Are you Read More...

When I told people I wanted to be an author, it wasn't as though I had told them I wanted to be the next big movie star and they'd say, "Good luck with that." No, they'd smile and say, "I want a copy of your first book," even if they'd never read anything I'd written. That's the thing about writing...people see it as an attainable goal, because you Read More...

Pets have always been a popular feature in romance and women's fiction—dogs in particular—but it's much less common to have wild animals be a part of these books. In BAY SONG, my heroine, Holly, is a recluse who lives completely alone on the Chesapeake Bay on the Eastern Shore of Virginia. She has a big wooded property, and her only companions Read More...

This might be a strange confession coming from a woman who just finished the third book in a series featuring emergency responders, but I am useless in an emergency, (unless you need someone to freak out, pass out, or possibly both—then I'm your girl). I'm even useless in fake emergencies. A while back some friends booked an escape room adventure called "Cold War Bunker" where we got locked in a Read More...

My husband and I are currently planning the biggest trip of our lives – China! And I have to admit, I'm a basket case. What if I forget something vital? What if I get lost in the Hong Kong airport? What if I accidentally order fish-head soup and we run out of Immodium? The heroine of my latest book, THE CHOCOLATE COMEBACK, the spoiled Read More...

"Write what you know." The sentiment is probably as old as writing itself. Yet how does it translate into a futuristic romance filled with aliens? Sometimes I find myself writing about things I know little about. Take the fifth book in my Clans of Kalquor series, ALIEN SLAVE. The initial inspiration for that book had Read More...

Today we'll be chatting with Ryan Taggert, the handsome hero from MY KIND OF YOU, the first book in my new Trillium Bay series. Ryan has traveled to Trillium Bay to help his father finish up a work project that should have been finished weeks ago. Something has been slowing his progress, and that something turns out to be a woman. Ryan's goal Read More...

Sex! Now that I have your attention, I'd like to talk about my aspirations and inspirations in the world of romance. Please bear with me. I promise my lurid tactic isn't entirely deceptive. In talking about my experience in the world of romantic lore, sexuality is a big part of it. With that in mind, I hope I still have your attention. My name is Jack Fisher. I'm an aspiring writer with Read More...
1 - 12 of 4792 ( First | more Fresh Fiction Blog )