Fresh Fiction Blog
Readers and Authors Talk...

When I started writing my first book WEIGHTING FOR MR. RIGHT, I never set out to write a series. One of my goals was nothing more than to fulfill my dream of being an actual published (fiction) writer. I wanted to walk into Barnes and Noble, pick up my book off the shelf, hold it up, and scream, "Yeah! I wrote this!" and have people Read More...

I'll be the first to admit a book set during the Salem witch trials doesn't exactly scream romance. For that matter, the setting doesn't even whimper romance—at least not at first glance. I mean, there were hangings and rotting jail cells and constant fear—not just of the evil that supposedly lurked among the people of Salem, but of being accused of so-called affliction and being Read More...
I often think back fondly of my very first book-signing. I had just published a romantic suspense geared to the literary/library market. So the binding and packaging were top-notch—it would truly hold up to heavy wear-and-tear. And the cover photo was imbedded in the hardback cover, beneath the paper jacket. The only problem was the list price of $27.00 for an absolute "nobody" of a writer. I Read More...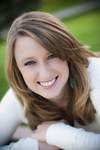 Every so often, I get this huge craving for ice cream. It doesn't last long but I never remember that as I'm buying three gallons of ice cream at the grocery store on the day it hits. So then I have three half-opened containers just growing ice crystals in my freezer for the next month or two until the craving comes around again. It's a vicious cycle. My newest novel, Read More...
Everyone loves a great deal, right? What if you could have amazing deals, and get a steal of a price (sometimes even free!) on riveting books every single week? Entangled's Steals & Deals offers you just that opportunity. We offer new release books On Sale, or at the introductory price of just 99¢, and every once in a while, we throw in a free book or novella to keep things interesting. Why do Read More...

After eighteen years in a dying town where nothing ever happened, I struck out on my own and ended up living in five different states over the next two decades. And in that time, I never lived in the same house for more than a couple years. But all that changed when I settled near the ocean and finally bought my first home. I guess I just had to find the place that felt like Read More...

Lucky Charms? No. I'm not talking about the cereal, although they are magically delicious. Sugary oats and colorful marshmallows... Num! Sorry, I'm easily distracted by yummy things. I'm talking lucky charms, talisman, totem or symbols. However you wish to classify those things we hold dear. Symbols for love. Symbols for protection. Symbols for luck. We are surrounded by symbols every day, in our relationships, even in our landscapes. We can Read More...

I don't trust Happy Heroes. They have nowhere to go but down - and guess who is along for the ride? You. Nope, no Heroes brimming with positivity for me, thanks. I'll keep my broody, slightly introverted thinkers, if you don't mind. As an author, I have the most fun dissecting those men and figuring out what makes them tick. Very seldom do I have them completely understood when I start writing, so Read More...

The question I get most often when folks see that like the heroine in my mysteries, I was once a reporter, is "are the stories Nichelle covers in the books based on real life?" Yes and no. I covered murders, fires, child abuse, a serial rapist, and tragedies of every shape and color in the seven years I spent as a full-time journalist before I left the newsroom for full-time motherhood. So far Read More...

It can't be denied that men who are athletes, in such good shape, surrounded by all of that testosterone, appeal to women. Rough good looks, six-pack abs and bad boy reputations seem to have a universal appeal. So it only follows that readers are going to love sports-themed romance, especially when you add in the magic of an author's voice, be it humor, suspense, or small town charm! Anyone who reads Read More...
On April 14, Carina Press is publishing six brand-new sports romances. Today Rebecca Crowley is here to tell us about her tennis novel, LOVE IN STRAIGHT SETS. I've always been a sucker for the underdog. From cursed losing streaks to teams coming back after bankruptcy to players who are too young or too old, I Read More...

On April 14, Carina Press is publishing six brand-new sports romances. Today we're featuring, THE ACE, by Rhonda Shaw, and talking about what is the most exciting play in baseball. What is the most exciting play in baseball? A walk-off, which snatches a last minute win from the jaws of defeat? The sky-reaching, glorious grand slam home run that Read More...
1 - 12 of 2526 ( First | more Breaking News )