Fresh Fiction Blog
Readers and Authors Talk...

No cozy is complete without a cat. Mysteries have talking cats, crime-solving cats, and in Sofie Kelly's Magical Cats series, felines walk through doors and materialize in strange places. Sofie's cats transported her series to the New York Times bestseller list. My Dead-End Job mysteries also have cats. Thumbs is a six-toed polydactyl cat who belongs to South Florida private eyes Helen Hawthorne and Phil Sagemont. Thumbs is Read More...

Readers often ask how I became interested in MMA, and I always point to my father. If not for him, I would never have become interested in the world of martial arts, and I would never have learned lessons that carried through my life and my writing. When I was ten years old, my father joined a local karate class. After watching a female black belt instructor break four boards with her hand, he decided Read More...
Preston Barta // Film Critic FIFTY SHADES OF GREY | Opening Feb. 14, 2015 | Director: Read More...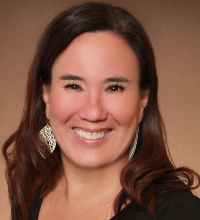 My Fitbit Problem-- For my birthday some months ago, my daughter gave me a) a massage gift certificate which her father paid for. b) a lavish bouquet of flowers c) a lavish trip to Hong Kong! d) a fitbit. Duh. Look at the title of the blog. Read More...

When I think of a kick-ass heroine, I think of Angelina Jolie in the spy movie, Salt. She's the equal of any man. A deep undercover spy. Able to take down half a dozen men at once and shoot her way into a secure underground room at the White House. It's fun watching a woman like that operate—either on-screen or in a romantic suspense novel. But I've Read More...

What's in a name? They say a rose by any other name would smell as sweet, but I think I'd have a harder time swooning for a guy named Barney than say, a Logan or a Connor. When it comes to naming characters, I'm always trying to find the perfect name that fits the characters, and when it comes to naming their pets, I'm just as picky. Dakota, my heroine in Read More...

Memorable stories are like good vacations. They change the scenery. But they also do something more mysterious – they stir our imaginations, reminding us of all that is good and strange and wondrous about our lives. People say characters make a good story. But it's often setting that makes memorable characters, whether it's Huck and Jim's Mississippi, Atticus and Scout's Maycomb or the Buendia family's magical Macondo (among countless other examples Read More...

1. Read-Along. Join us as we discuss and debate selected heroes from past Susan Elizabeth Phillips' novels, as we gear up for a final discussion of Susan's new novel HEROES ARE MY WEAKNESS. Comment on the discussions on FreshFiction.com/SEP at any time between July 28th and August 29th, and be entered for Read More...

When people ask me what I do for a living, nine times out of ten I tell them I'm a stay-at-home dad. And that's true, mostly—I do watch my son most of the day. I'm only a writer from about ten at night to midnight when my wife and little boy are asleep. When my wife and I came up with this arrangement, I never expected it to help Read More...
When I was eight years old, I fell hard and fast for Jordan Knight from New Kids on the Block. I wallpapered my bedroom with his face, slept on a pillow with his likeness, and even owned a doll—complete with unfortunate rat-tail. Many summer days were spent daydreaming that the group's tour bus would randomly break down in front of my house, forcing them to stop inside to make a call, and Read More...

One of the dynamics we're told characterized Regency society was that the young ladies desperately hoped for a handsome swain to be smitten with them, and propose marriage. Marriage was the great prize, so worthy in itself, that a husband's specific characteristics were details in comparison. To be without a fellow was a sad, sad fate, so any proposal of marriage was a form of salvation. Ha. In my recent release Read More...

So many fun things to do… Reading, cooking, home renovation, writing, gardening and dancing…I have a few hobbies. And, these only top the list of my interests. I'm not saying I have time to indulge in these things every day, I have a 6 year-old at home, after all. But, when I have spare minutes in my day [insert laughter here] I like to grab a book or try a fun new Read More...
1 - 12 of 2681 ( First | more Breaking News )