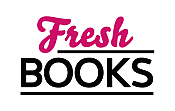 Steamy August books...great for ending the summer
Get to Know Your Favorite Authors
Blogging Soon:
Jade Lee
Julie Ann Walker
Stephen Templin
Tara Kelly
Dani Collins

Fresh Fiction Blog
Get to Know Your Favorite Authors
Hi, everyone! I'm Samantha Grace, Regency historical romance author, and I'm thrilled to be back at Fresh Fiction talking about my release, THE BEST OF BOTH ROGUES. I wish I were actually here, here but I'm three days into a Caribbean cruise. We are on our last family vacation before our son begins his senior year in high school, and Read More...

Those familiar with my fun-and-quirky When The Fat Ladies Sing cozy mystery series, might expect the heroine of my latest novel, FOOD BABY to be an amateur detective, but she's definitely not. She's an underachiever, who overeats. Don't get me wrong. JoBeth has her quirks, but she's also smart and funny. She's also insecure Read More...

In case you haven't noticed, romance is popular. Some of the best books and movies of all time are either solely based on the art of 'love-making' or have threads of sweet adoration pouring through the subplots. Think about it. Jane Austen's works display it in beautiful complexity, as well as Louisa May Alcott's and the Bronte sisters, but even in books where romance isn't the main theme, amour has Read More...

I love doing my blog. I have invited some of my fellow historic SMP writers for interviews. The response to my invite was encouraging. I also invite my Connecticut Chapter of Romance Writer's (CTRWA) of America writers. Without my CTRWA group, I wouldn't even be here. They are amazing. One of our writers won the Rita Award this year. We have quite a chapter in Connecticut. Hi, Writers— Do Read More...

1. The Hammock in My Yard Hey, we don't have it all that easy in California. There is the cost of living, the drought, earthquakes, and traffic. But I've lived south of the boarder, on the East Coast, and in the Midwest. I can honestly say that our weather here makes up for most of our issues. Which is why when my characters are telling me to pound sand, there Read More...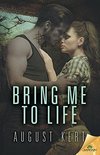 Thank you very much to Fresh Fiction for hosting me today! I was once told that it helps to envision your characters as people, that it helps to see them moving and interacting. Good advice. So when I started writing BRING ME TO LIFE, I went on a search for who would fit the physical descriptions I had in my head. And, of Read More...

Have you ever tried to take three gallons of crazy and fit it into a two galloon bucket? That is exactly what I, Zula Fae Raines Payne, have to do in my retirement years. Emma Lee Raines, my granddaughter, is my two gallon bucket. Out of the two of my granddaughters, I figured it was Emma Lee who was fit to take over my place as the undertaker of Eternal Slumber Funeral Home in Sleepy Read More...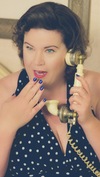 Look, we all know I like to write a lot of different genres—from contemporary to military to paranormal romance—but one thing I always swear by is that my characters will drive the stories. My love affair with romance began with my grandmother reading Harlequin romance novels to me instead of picture books. My love for the genre and Nan's deep affection inspired me to follow my own dreams and develop romances of Read More...

Maybe I am a bit scattered, or maybe I just like too many genres. I've written (or have book plans to write) in contemporary romance, paranormal romance, historical romance, science fiction romance, fantasy romance, male/male romance (historical, contemporary), post-apocalyptic fiction, gothic, and now even horror. Do you care if an author you likes writes in multiple genres? Some studies say an author should focus on building a brand in one, maybe two Read More...

My novel, A REMARKABLE KINDNESS, tells the intertwined love stories of four American women who, for various reasons, all wind up in a small beach village in Northern Israel. I knew that this faraway, rugged place would be the perfect setting for this novel which explores completely unpredictable loves romance and passion. There's nothing like a good romance to get your heart Read More...

You're merrily reading along in a book and reach a mention of a band you're not familiar with, or a movie, or a restaurant. Does it drive you to distraction, or does it make you curious and maybe even eager to do a little research? As you can expect, readers tend to take sides on this subject. Some love the pop culture references and believe they add authenticity, and some people emphatically do Read More...

Hey, I know what you're thinking but that's not even close to where I'm headed. Duncan Jamieson, hero in SHARE THE MOON, is an American of Scottish decent. So ladies, you won't find kilts in this man's closets. But I am of Scottish decent and love thinking about my family's traditions brought to us from other countries Read More...
1 - 12 of 3646 ( First | more Fresh Fiction Blog )