Fresh Fiction Blog
Get to Know Your Favorite Authors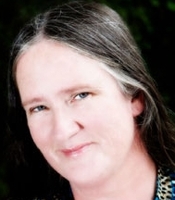 So here we are again, approaching the end of another calendar year, and the beginning of another holiday season in many traditions. My yuletide memories aren't uniformly positive. My dear mother had to wrangle Christmas on a shoestring for seven children. Pennsylvania winters meant those children were very much underfoot, and family tensions could erupt into something other than four-part harmony. And yet, I love this time of year. I love how the Read More...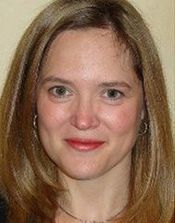 Hey everyone! So one of the questions I get asked a lot, is what's my writing space like. And the simplest answer is EVER-CHANGING! I'm most definitely a creature of habit… until I'm not lol. For instance, I might move from my office desk to my office couch to the comfy chair in the living room to my bedroom, getting huffy at every stop until I find that spot that clicks Read More...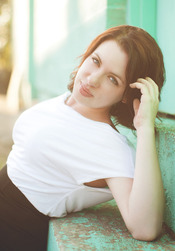 Every year, when December rolls around, I find myself gravitating back toward the same books over and over again. They're my ultimate comfort reads, the books I want to curl up with when the snow it falling and it's bitterly cold outside. It's been enough years at this point that it really feels like visiting old friends for the holidays, which just adds to the Read More...
NASHVILLE, TENNESSEE Christmas carols played softly in the background. The scent of spiced cider perfumed the air. Shoppers munched happily on gingerbread cookies and perused the bookshelves for that perfect gift. Dr. Jenna Stockton imagined ripping the halo off the angel's head and choking her with it. Instead, she reached deep within herself for patience and managed to find a smile for the costumed character behind the bookstore counter. "If I could speak with Read More...
Many will swoon over this week's BookTrib giveaway, 20 different Harlequin romances to one lucky winner. As part of BookTrib's Holiday Giveaway, they will be gifting a box of 20 books, matching various themes, each week to one lucky winner through the month of December. Like what you see? Enter from now to December 13th for a chance to win all of these titles in their romance box! For more information and Read More...
A warm welcome back to Fresh Fiction reviewer Miranda Owen, here to chat about the doomed nuptials of Batman and Catwoman in their recent DC graphic novels!  The flirtation and sexual tension between Batman and Catwoman are well documented and encompass the comics, TV, films, and animated shows. My earliest exposure to their relationship was when I watched the 1960s pairing of Adam West and Julie Newmar. When DC was building up this Read More...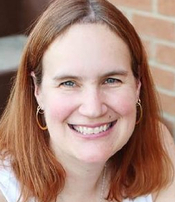 In my romance series, the Mountain Mercenaries are a group of six former special forces men who were brought together by they mysterious, "Rex." They were chosen because of their expertise and their disenchantment with always having to do things "by the book." There is an underlying reason why Rex formed the group, but that story line is still evolving Read More...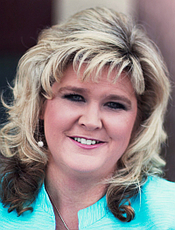 I had such a blast writing this book! I adore Mason and Tess and loved giving them amusing, settings, and witty banter, and writing scenes that were sexy and fun. There are so many great scenes in this book from the piggyback ride in the rain, to the serial-killer clown scare, to a sugar cube-encrusted kiss. It was hard to pick a favorite, but I really liked the scene with Mason taking another Read More...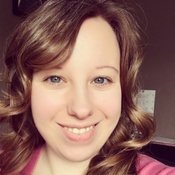 Nerds use to get a bad rap, but I think these days, nerds are everywhere. It's completely acceptable to be a nerd and society has embarrassed it. When you decide to write a series on a team of professional video gamers, you've already hit nerd level. I think most people have it in them to "nerd out" in some aspect of their life, whether it be over a show, book series, hobby, or Read More...
A love for reading was instilled in me at an early age and I remember reading Gothic romances tinged with a touch of mystery as far back as middle school. Cozy mysteries and paranormal stories (urban fantasy especially) were natural fits for me as I grew older but what a great surprise to discover cozy mysteries that blended my love for the genre with my love of the paranormal! How could anyone not love a Read More...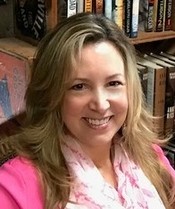 It sounds terrible, doesn't it? Yet look at our literary history, we've always embraced the ghouls of Christmas past. Our fairy tales are as grim as they can be. And musically, we laughed when Grandma Got Run Over by a Reindeer. A little humor or feel good emotions surrounded by the darkness of reality make us feel better—especially when the bad guys get what they deserve. It reminds us of our humanity Read More...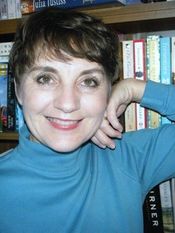 As we head into the holiday season, most of us anticipate sharing time with friends and family: those people who love us, assist us and bring joy to our lives.  Traditionally, women have played the supporting role in the family, taking care of the everyday business of life to smooth the paths for husband and children, sometimes at the cost of their own ambitions and talents.  This month we'll look at fiction that focuses Read More...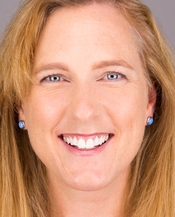 I'm very excited to be here on Fresh Fiction today to celebrate the release of A PROTECTOR IN THE HIGHLANDS! This book is the second in my Highland Roses School series about two sisters who journey into Scotland to start a school for ladies in the 1690s. The theme around the series centers on empowering women at a time when they were often treated Read More...
**Today we are joined by Fresh Fiction Reviewer Danielle Dresser and what she's noticed about her reading trends over the last year.** Between reviewing for Fresh Fiction, belonging to a book club, and being an all around avid reader, I've read a LOT of books this year. It's the time of year when bloggers, reviewers, and publications are releasing their "Best Books" of the year lists, and while I don Read More...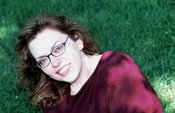 Please welcome bestselling author Christy Carlyle! We have a double feature today: an interview with Christy and an exclusive excerpt from her latest release, A DUKE CHANGES EVERYTHING. Don't forget to check out the Fresh Fiction review, as well! INTERVIEW FF: Mina and Nick are two really interesting Read More...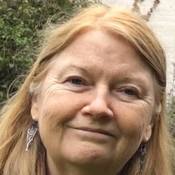 Alone in her bedchamber later in the day, Gwendeline thought over what the countess had told her. Why had such a sought-after gentleman, the type her father had called a real out-and-outer, taken an interest in her? Why had he been the one to come and fetch her, or the infant he said he'd expected? If he was a leader of the ton Read More...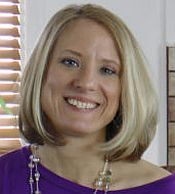 Before I was an author, I was a reader. I read A LOT of books over the years. (In fact, I taught myself to read at 3 years old because I wanted to write stories so badly.) And, one of the things I began to realize is I preferred books that mixed genres over just a single "pure" story. I'm also of the belief that I'm not alone. Look at the popularity of Read More...
Strong heroines. Deadly villains. Killer suspense. That's my brand – three things I promise to deliver readers with every book. But what does it take to create a strong, modern heroine? Sometimes, it's a FBI SWAT agent, a woman who's as deadly with her bare hands as she is with an MP-5 submachine gun, like Maggie Delacorte, the heroine of SWAT SECRET ADMIRER. Other times it's a socially awkward Read More...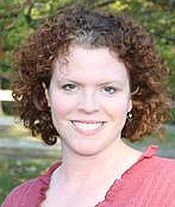 I most often write in the sunroom at the back of my house. It's a cozy space in my South City St. Louis home that faces out into my backyard. My desk sits in the middle of a wall of windows overlooking a remarkable magnolia tree that flowers a little bit at a time from spring to fall. In the room with me when I write, undoubtedly, are my dogs, Nala and Hazel, and Read More...
**Please welcome Jessica, who attended Fresh Fiction's Readers & 'Ritas event in November! She has put together a wonderful overview of her time at the event, meeting authors and other readers. Look for more articles from Jessica soon, discussing the things she's been reading and loving lately...** It is no small thing to feel welcomed. To feel as though you have arrived in a space where you are not only safe Read More...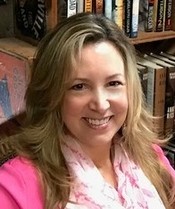 Last week, you learned about the first half the authors I met at The Poisoned Pen in Scottsdale, Arizona.  This week, I have the second group of fantastic books for you to check out. They are the perfect escape from the holiday bustle that seems to have started before Thanksgiving arrived! Just for you, these authors have created fantasy worlds through loads of research. If Read More...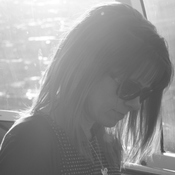 Instead of trying to find your perfect match in a dating app, we bring you the "Reader Match" where we introduce you to authors as a reader you may fall in love with. It's our great pleasure to present L.J. Evans! WRITES: I write…well, lots of genres, but they all have some kind of romance wrapped into them. My current standalone series, MY LIFE AS AN Read More...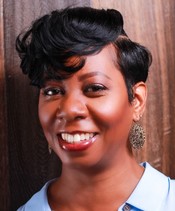 Music is a big part of my writing experience, along with dancing, whenever the mood strikes. My playlists are an eclectic mix of genres. Hip-hop, pop, rap, reggaeton, jazz, country, classical—they're all part of my music selections. The perfect song can put me in the right headspace and drown out any competing thoughts that get in the way of my productivity. I become lost in the music as well as the story Read More...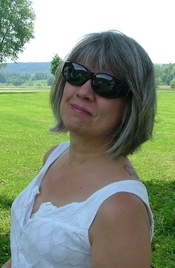 Falling in love is not limited to twenty-somethings. Don't get me wrong, I enjoy reading about young love. I was there once. It can be passionate, heart- wrenching, and exhilarating. But emotions don't dry up when a character reaches the age of thirty or thirty-five. People over that age are still vibrant and passionate—in real life, and on the page. Mature characters in romances might have lost a partner through Read More...
Welcome Fresh Fiction reviewer and Blog Coordinator, Danielle Dresser, sharing the books she's thankful for… Stay tuned for more articles from our reviewers in the near future! I've always been a big reader. Anyone in my family will tell you that while I was growing up, we could be a block or two away from our house, but I wouldn't be able to tell you how to get home because Read More...
1 - 25 of 5417 ( First | more Fresh Fiction Blog )