Fresh Fiction Blog
Get to Know Your Favorite Authors

I've always been attracted by the image of the heroic highwayman, even though the myth puts a golden gloss on reality. So I squeezed a highwayman into the plot of A PERILOUS PASSION—well, two, actually, although neither steals anything more valuable than a pocketful of eggs. My imagination was fuelled by the stories of Read More...

My characters are always sharing food with one another. Food and love are tied up in my brain in ways they probably shouldn't be, but that knot is never going to get untangled, so my characters love one another and love their food. Sometimes they show they care by making sure their love interest has enough to eat; sometimes they give gifts of pastry and pie. In Read More...

Want to learn a little something about the writers of THE DESIRES OF DUKE Historical Romance Collection? Here are their own favorite fictional dukes. Erica Monroe: Favorite Duke: Roderick Gideon Tremayne, Duke of Wentworth Title of book: FOREVER AND A DAY Author: Delilah Marvelle Why he's my favorite duke: Roderick and Georgia Read More...

For me, winter—and the holidays in particular—is the coziest time of year. During these cold months, I return to comfort reads—the books that no matter what else is going on in my life—or the wider world—give me escape, hope, inspiration, and encouragement. So, as the winter nights draw in, and I curl up by the fire with a mug of hot chocolate, my dog snuggled at my side, and fuzzy Read More...

Do you love subscription boxes? I do. I think it stems in part from the joy and excitement of receiving mail when I was growing up. You know how it is—when you're a child, all mail is addressed to your parents. And then the day comes when you—yes, you—get a card addressed to you. Or maybe it's a magazine or a letter. Whatever it was, it was good. You weren Read More...

Excerpt of JACE'S JEWEL As soon as Jace left, Emily couldn't get the idea out of her mind to visit the site of the two men's drowning. She often went out in the field for things related to work. But this time it was personal. She considered asking for a day or two off work, but they were swamped. And seriously so. Now was not a good time Read More...

Excerpt Candy was starting to figure out Jared was a whole lot of masculine bluster. Beneath the cool stare and the cutting words he sometimes tossed off, he had feelings. Twenty minutes later when she walked into his condo, she realized those feelings included being really doggone romantic. He had recreated her idea of a perfect evening, right down to his own addition of a fire popping Read More...

More and more, stories centering on MOGAI characters have been appearing in young adult fiction, something I am exceedingly happy about. Solid, respectful, and accurate MOGAI—which stands for Marginalized Orientations, Gender Alignments, and Intersex—representation is incredibly important, and here are five reasons why. Fiction should be a reflection of the world both as Read More...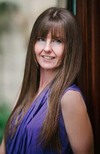 "Now that you know everything there is to know about me," she said, licking cheesecake off her fork with a little show of tongue simply because she liked Max watching her do it, "let's talk about you." His smile wilted a little, much to her disappointment. "My life isn't nearly as interesting as yours. Definitely nothing worth talking about." "That's silly," she scolded. "I bet you have Read More...
As a fan of romance novels, and somebody who loves making lists, I'm instantly drawn to the many "Best of…" book lists that come out as the year draws to a close. I'd thought about doing one that encompasses the entire year, but then I was struck by how many fabulous books have been published just this fall alone. With each new book I read, the list of books that have blown my Read More...
Winter is peeking around the corner in most parts of the nation but here in sunny Florida, fall is just another growing season. We've already produced quite a few lemons from our tree and I'm ready to start digging in the dirt again to see if we can grow more tomatoes and peppers for my husband's yummy salsa. Cozy mysteries about organic planting and farms always appeal to Read More...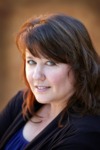 Georgian England was a place and time of excitement and wonder. Lots of changes going. Lots of money flowing around England. Lots of crime and inventions. But, you know what interests me? The little things about daily life during the period of the four King Georges—not *gasp* the fashions. I know. That's sacrilege for a historical romance reader since most people want the gorgeous gowns. I like clothes, but the day to day Read More...
1 - 12 of 5087 ( First | more Fresh Fiction Blog )