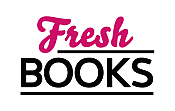 March gives us books to "roar" over
Get to Know Your Favorite Authors
Blogging Soon:
Jade Lee

Fresh Fiction Blog
Get to Know Your Favorite Authors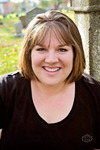 My two favorite elements of historical romances are the settings and the heroes. The settings, because there is nothing like escaping into a different time and place. I love immersing myself in Regency and Restoration England, and of course, the Scottish Highlands. Now the heroes *happy sigh*. They just make the romance, don't they? When it comes to John, the hero in my new book, Read More...

Kensey Deaton, the heroine of my newest book, THE BIG BAD WOLF, is a bit of a rule breaker. She's strong, opinionated, and refuses to be stuffed into an archaic mold created by the werewolf patriarchy. There are a million reasons that I'm Team Kensey. Here are the top five. Fashion sense. Kensey is a flannel, T Read More...

Hi, I'm Mia Hopkins and I write supersexy contemporary romance. My latest release, THIRSTY, is about an ex-convict and former gang member who falls in love with his landlady, a young single mother who works as a bookkeeper and is studying to become an accountant. Sal and Vanessa might be from the same neighborhood, but they are two people heading in different directions Read More...

Owen laughed every time he looked at her. The swelling had reached its height by Sunday morning, and by the afternoon the red and purple weren't colors she was going to cover with foundation. Wearing dark sunglasses when it was raining stood out just as much as a bruised face. "It's not funny." "One look at you and Stranded Car Guy is gonna run the other direction." Read More...

Everton, PA is the fictional setting for my latest release, NIGHT OF THE FLOOD – a collaborative "novel in stories" featuring contributions from Rob Brunet, Gwen Florio, J.J. Hensley, Jennifer Hillier, Shannon Kirk, Sarah M. Chen, Wendy Tyson, E.A. Aymar, Jenny Milchman, Angel Colon, Mark Edwards, Alan Orloff, Hilary Davidson, and an introduction from Hank Phillippi Ryan. Here are a few reasons you might Read More...

One of the key elements when writing either suspense or comedy is the use of the reversal twist. It needs to be foreshadowed, so the reader will believe it when it happens, but it must also come as a surprise. Depending on the genre, this surprise will either cause laughter or fear/tension. This twist often comes when the main character discovers information he/she did not know before. Naturally, this makes amnesia or some Read More...

Young adult authors are sometimes accused of writing unrealistic narratives—teens who save intergalactic worlds, start revolutions, or end The Hunger Games. Where are the parents? We're asked. Where is the trademark teenage apathy? Where are the cops? Wouldn't these characters wait for help? Well, maybe they're tired of waiting. In the first book of the Anastasia Phoenix series, PROOF OF Read More...

I'm a Southern girl, and in the South we love to feed people. In good times and in bad, food is often the currency we use to demonstrate our affection or concern. A homemade pie can say, "Thank you!" A full meal can say, "I know you're going through a hard time and I want to help." I love to cook and entertain friends and the heroine in my upcoming release Read More...

It's not a mystery! You gotta love vampires if you're going to write them. But you also have to know a lot about the lore if you're going to do a new take on a very old theme. For me, that meant dusting off some of my old favorites and figuring what to keep and what to throw away. Hint: My vampires drink coffee and walk in the sun, though they don Read More...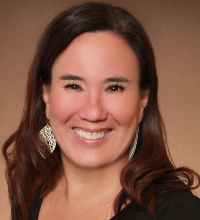 So I've been doing some weird things this week. Guess what they are… Running around the neighborhood yelling, "The Grizzlies are here! The Grizzlies are here!" Well, I'm just saying it now because the cops said I shouldn't Okay, so maybe I'm whispering it, but that's beside the point. The Grizzlies are here! Are you kidding me? It's too cold Read More...

I am so excited to be back on Fresh Fiction today! Thank you guys for having me! So my new book, PHOENIX FIRE, just came out, and when I was thinking of a topic that I really wanted to talk about, the word "bromance" echoed in the back of my skull like a really great idea. TBH, I think a lot of fiction gets wrapped Read More...

Whenever you mention Las Vegas, you always think of the gambling – and why not, the casinos dominate the skyline and almost every vacation image you see include a shot of the gambling tables! But there's more to Vegas than just the slots… and if you're looking for some quiet time, I've got the place for you! Mandalay Bay is a great casino, but if you step to the side and turn a Read More...
1 - 12 of 5175 ( First | more Fresh Fiction Blog )