Fresh Fiction Blog
Readers and Authors Talk...

Hello Fresh Fiction readers! I'm so happy to be here to chat with you and celebrate the release of my latest Secret Wishes novel, WILD ABOUT HER WINGMAN. I'm so in love with this book and had the best time writing about a matchmaking dare that my hero, Troy, and heroine, Erin, couldn't refuse given neither likes backing down from a challenge Read More...

Imagine my utter surprise when my husband came home from work one day and told me we were going to Switzerland. Switzerland! He'd been invited to give a keynote address, and I'd won the vacation lottery! Needless to say, we had the time of our lives in the land of watches, army knives and chocolate. But there's way more to Switzerland than that. Here are ten things we enjoyed Read More...

Hey, did you know A SINGLE THREAD, the first book in the Cobbled Court series, is only $2.99 this week (through April 27th). If you haven't discovered the enchanting world of the women of New Bern, here's your chance to get the first book for a special price on your Read More...

We live in a disposable society. Given the abundance of inexpensive products and rapidly changing technology, most people choose to toss out their underperforming items rather than attempt to fix them. Toaster not toasting? Not a problem. There are a dozen or more to choose from at your local department store, or better yet, order one online without leaving your favorite chair. Your shiny new toaster will arrive on your doorstep within days, if not Read More...

"Salt of the Earth" Many of you are familiar with the term, used in biblical text , it not only refers to a spiritual meaning, but has a context, too, that refers to one who is grounded, a person who respects the earth, cares for it—in short, those generations of farmers and ranchers who have sustained the temperament of weather, markets, and life itself to sustain and serve the world with crops Read More...
What a great day! It's Monday and in the northern hemisphere according to the television weather maps we have spring-like weather in most parts. When you're shopping, spring flowers are everywhere, and most people are thinking about their gardens. Well, I think and plan a garden each year but not so competent in execution. I usually settle for some potted vegetables that wither before I actually get them in the garden area Read More...

When I started writing my first book WEIGHTING FOR MR. RIGHT, I never set out to write a series. One of my goals was nothing more than to fulfill my dream of being an actual published (fiction) writer. I wanted to walk into Barnes and Noble, pick up my book off the shelf, hold it up, and scream, "Yeah! I wrote this!" and have people Read More...

I'll be the first to admit a book set during the Salem witch trials doesn't exactly scream romance. For that matter, the setting doesn't even whimper romance—at least not at first glance. I mean, there were hangings and rotting jail cells and constant fear—not just of the evil that supposedly lurked among the people of Salem, but of being accused of so-called affliction and being Read More...
I often think back fondly of my very first book-signing. I had just published a romantic suspense geared to the literary/library market. So the binding and packaging were top-notch—it would truly hold up to heavy wear-and-tear. And the cover photo was imbedded in the hardback cover, beneath the paper jacket. The only problem was the list price of $27.00 for an absolute "nobody" of a writer. I Read More...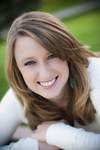 Every so often, I get this huge craving for ice cream. It doesn't last long but I never remember that as I'm buying three gallons of ice cream at the grocery store on the day it hits. So then I have three half-opened containers just growing ice crystals in my freezer for the next month or two until the craving comes around again. It's a vicious cycle. My newest novel, Read More...
Everyone loves a great deal, right? What if you could have amazing deals, and get a steal of a price (sometimes even free!) on riveting books every single week? Entangled's Steals & Deals offers you just that opportunity. We offer new release books On Sale, or at the introductory price of just 99¢, and every once in a while, we throw in a free book or novella to keep things interesting. Why do Read More...

After eighteen years in a dying town where nothing ever happened, I struck out on my own and ended up living in five different states over the next two decades. And in that time, I never lived in the same house for more than a couple years. But all that changed when I settled near the ocean and finally bought my first home. I guess I just had to find the place that felt like Read More...
1 - 12 of 2532 ( First | more Breaking News )