Fresh Fiction Blog
Get to Know Your Favorite Authors

Ready for a new mystery? Check out WHISPERS OF WARNING Mixing up psychics with secrets, add a dead body and what do you get? WHISPERS OF WARNING by Jessica Read More...

Where did the idea for WINTER'S CHILD come from? Without doubt, the most frequent question fielded by authors is what I call the "idea question." I've always liked the answer Willie Nelson gave when asked where he got ideas for songs. Ideas are floating around in the universe, Willie explained, and from time to time, one drops into his head. But there is Read More...

"No one comes here by accident." (Frontier Nursing Service saying) I came across that saying while researching the Frontier Nursing Service for the historical background of my novel, THESE HEALING HILLS. In 1925, Mary Breckinridge established a nurse midwife service in the Appalachian Mountains. As I read about the nurse midwives and the volunteers who assisted them in providing prenatal and maternity care Read More...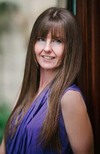 The entire concept of the X-OPS series started around 2011, when the Navy SEALs were in the news seemingly every week. As I was coming up with ideas for the first book in the X-OPS Series (HER PERFECT MATE), I knew I wanted to partner up shifters with covert operatives. Think putting shifters Read More...

In my debut book, BLACK BIRD OF THE GALLOWS, we meet Angie Dovage, high school senior with a talent for music and a crappy past. Her dream of coasting through that her last year of school under the radar are blown to smithereens when Reece Fernandez moves in next door with his family. She thinks he's hot (naturally) but so does half the student Read More...

Hello! I am so excited to be on Fresh Fiction for Supernatural day! I love all things supernatural from creepy, bump-in-the-night things (hence SUMMONER, which is basically a ghost story and love story wrapped up together) to the pretty and fascinating things like unicorns and dragons and gryffins. (Gryffindor represent!) One of the really cool things about the fantasy genre, I think Read More...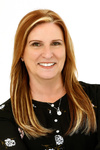 Have you seen what our reviewers think about THE FINAL SCORE by Jaci Burton? If you're a sports fan, check it out! Helen William says "THE FINAL SCORE is a wonderful story about living up Read More...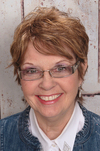 Answer: Oh, my goodness, there is so much to this question! By book #4 (THE LAST OUTLAW), these two have been together for 32 years, and boy, have they ever been through a lot! Jake was a notorious wanted man when they met, and Randy actually shot him after he had a shootout with a bounty hunter right in front of her. She was scared Read More...

The world of romance certainly has changed since LAST GENTLEMAN STANDING was first released. The genre has blossomed and grown in so many ways since then. Most noticeably, there are many more kinds of romance in 2017. Beyond just historical and contemporary, now these can be further broken down into paranormal, inspirational, steampunk, sci fi, m/m, bdsm and other kinds of stories undreamed of Read More...

As part of our countdown to Readers & 'ritas 2017, our Meet the Author interview series helps you get to know the authors joining us in Texas on November 10-12. Read on to get acquainted with New York Times bestselling author Laura Kaye, and Read More...
The Delicious Heroes. Whether grouchy or funny, tough or sweet, romance heroes are the swooniest. Since my heroes tend to lean toward the grumpy side, chatty Hugh—the hero of the second book in my Rocky Mountain K9 Unit series—was a change for me. It made writing On the Chase so much fun, though Read More...

Falling for a co-worker is a bad idea. It has the potential to make work complicated, there's conflict of interest, and things can get very awkward if the romance ends. Yet the temptation is so real. Here's my top five reasons for loving co-worker romances like my CONTRACTED DEFENSE. It's a bad idea, theoretically Read More...
1 - 12 of 4977 ( First | more Fresh Fiction Blog )