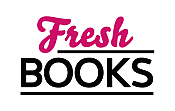 Steamy, hot August books. Fans anyone?
Get to Know Your Favorite Authors
Blogging Soon:
Jade Lee
Ella Quinn

Fresh Fiction Blog
Get to Know Your Favorite Authors
Excerpt The music had a lively air and Miss Katherine Locke would've thought herself fortunate to be out again in Society after a long, cold, dull winter in Somerset save that her partner, Lord Haversham, was the rudest man in London. Well, his lordship was about to discover that Kate Locke was not one to suffer fools lightly. "So you refuse to allow your sister to waltz, yet you Read More...
Fresh Fiction is moderating a tweet chat with Susan Wiggs on Thursday, August 25th from 2pm to 3pm ET (11am to noon PT) and we'd love you to join us! Tomorrow! Be there or be square. #twittertakeover pic.twitter.com/li7bupvknj — Susan Wiggs (@susanwiggs Read More...

Ah, summer. It's a time that's ripe for romance, don't you think? I love it when weather places a central part in the story. Sounds kind of crazy but hey, if it's cold outside, don't you want to snuggle up with a big, warm man under a cozy blanket? Or stare at that gorgeous guy wearing only swim trunks as he struts around the pool on a hot summer day Read More...

There is a contradiction at the heart of the HEAT series, and in particular A LOVE TO KILL FOR. Sex, violence, wry humour, conspiracy and intrigue – and love. The whole theme – the whole point – of Heat is that Liam Murdoch, the quintessential male archetype, is fighting against love to preserve his most valued possession. His independence. Liam Murdoch is your mother's worst nightmare. He Read More...

That is a common question I'm asked when I introduce myself to someone as an author. And, although it sounds vague when I answer "everywhere," that is the truth of the matter. I started making up stories in my head when I was a young girl. Long road trips (no iPads, iPhones, or portable DVD players in those days) were the perfect place to imagine myself in all sorts of interesting situations. I also Read More...

To tell you the truth, I have no idea where the plots of my books originate. Not really. Not even when I'm writing them. For me, a book comes together in chunks. These chunks are of different sizes, ranging from huge (the identity of the killer, say) to very small (the name of a new restaurant in town). The other thing that keeps me from remembering where I get my ideas is my incredibly Read More...

The sign in the window of a hardware store on the Main Street of Dubois, Wyoming, stopped me in my tracks. Butch Cassidy? Here? I opened the heavy oak door and stepped into a treasure/junk hunters' dream. Everything you can imagine had been jammed onto sagging shelves and hung from hooks: shovels, axes, pitchforks, hammers, screws, nails, hinges, brackets, chains, knobs, saddles, tack, chaps, ropes, gun racks, guns, oilcans, generators. Smells of dust and Read More...

I have a long-standing fascination with characters who work in medical fields and feature them regularly in my books. So when it came time to develop the idea for my new mystery series set in 1860s San Francisco, I gravitated toward my sleuth being a nurse, a woman who would regularly encounter death. According to the 1867 Directory for San Francisco, there were approximately seventy-five women working in various medical occupations--midwives, nurses Read More...

Writers often find the best stories lurking as close as the person sitting across from us at the dinner table. I found this to be true in both the inspiration and the research for my historical novella, Red Pen Redemption. I wasn't close to my father in my youth but he mellowed with age. Since he turned eighty, he's begun sharing stories from his past and I've enjoyed seeing a Read More...

My book BREAK EVERY CHAIN is, for the most part, a Christian adventure novel. I could simplify things and call it Christian drama, but Christian adventure sounds a little more interesting. It's a story about faith and how we can find hope in unexpected places when the world is at its darkest. On the flip side, I have also written horror novels Read More...

On Friday, August 19th, Sylvia Day's #1 international bestselling novel, ONE WITH YOU, is available for one day only at the special price of $2.99 from all online ebook retailers. Do you love Gideon Cross and Eva's story? Experience the thrill of following the story of Gideon Cross and his wife Eva, and spend the weekend immersed in their emotional and romantic journey. Read More...

CHILDREN OF AMARID by David B. Coe LonTobyn Chronicle #1 For a millenium, the Children of Amarid have served the people of Tobyn-Ser. Drawing upon the Read More...
1 - 12 of 4441 ( First | more Fresh Fiction Blog )