Fresh Fiction Blog
Get to Know Your Favorite Authors
I grew up reading romances. In fact, the first adult novels I remember reading were Victoria Holt's gothic romances. Full of windswept moors, isolated castles, danger, mystery, suspense, and of course, heart-thumping romances, these books seeped into my bloodstream and I've been hooked ever since. My newest book, How to Blackmail a Highlander , book 3 in my Read More...
Sometimes what you think is going to be a great idea for a novel turns out to be a whole lot of work!  That's what happens when you realize the idea you are now in the middle of isn't going to work the way you thought it would. In THE CONSPIRACY, I got the idea for a book that started in Texas, moved Read More...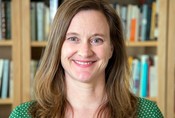 Set in the fictional college town of Deaton, Montana, The Wolf Tone centers around an unlikely friendship between two drastically different women. Margot Fickett is the middle-aged principal cellist for the Deaton Symphony Orchestra. Eva Baker is a twenty-year-old single mother who claims that her three-year-old boy is Margot's grandson. Convinced of her son's innocence, Margot insists on Read More...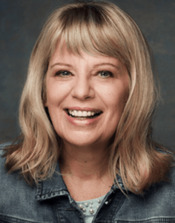 Happy New Year, Fresh Fiction folks! Thank you so much for inviting me to join you today and for helping celebrate the release of my tenth historical novel, A Bound Heart, with a three-book giveaway! When I'm not writing and traveling, I'm at home in the kitchen baking. As an author, I enjoy reading about as well as including culinary Read More...
Instead of trying to find your perfect match in a dating app, we bring you the "Reader Match" where we introduce you to authors as a reader you may fall in love with. It's our great pleasure to present Lori Handeland! Lori: Most readers know me as an author of paranormal, contemporary and historical romance, but my most recent novel, Read More...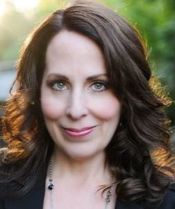 She leaned across the table and held his gaze. "I heard they found a murdered body not too far away." Her voice was appropriately quiet, but fascination burned in her eyes. Alarms rang in Ollie's head. "Do you know if that's true?" Tabitha asked. "Or are people making stuff up?" "It's true," he admitted. Her eyes widened. "Oh! How scary … Did they catch who did it?" "It happened a long time ago Read More...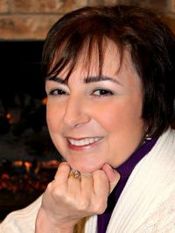 I always look forward to a new Lorraine Heath book and her newest novel, TEXAS LEGACY, is something very special. The hero in TEXAS LEGACY is a character who was a boy in Lorraine Heath's Texas Trilogy, which she wrote quite a few years Read More...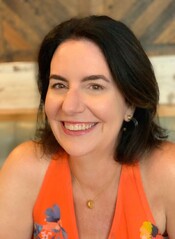 I'm so excited to be starting 2019 with the first book in my new series Jokers Wild.  ONE NIGHT GAMBLE is a sexy, emotional story that proves that we make our own luck. I love setting books in Las Vegas because I like playing around the idea of illusion that what you see isn't what's really on the inside.  And no city Read More...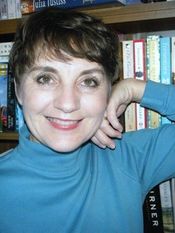 Something about the richness and vibrant color of the brocade gowns of the Italian Renaissance calls up to me the decorations of the winter season —bright golds, reds, purples and candlelight glowing against the dark of winter.  So for this New Year's column, we will look at several works of historical fiction that illuminate the art and politics of Medici Florence and Borgia Rome. We begin with Read More...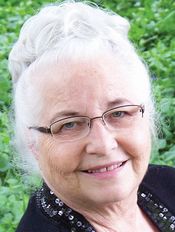 Please welcome New York Times and USA Today Bestselling author Carolyn Brown! Her latest book, THE MAGNOLIA INN, is in stores now.  1. While a lighthearted novel, The Magnolia Inn explores grief, loneliness, regret, and ultimately, redemption. What inspired these heavier themes throughout the novel? Carolyn: They say Read More...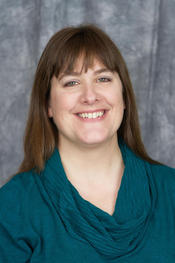 If you hang out on Twitter, you might've seen a meme going around that asked people to name 5 things they love that aren't books or people. It's a tougher question than it looks at first glance, so I spent some time thinking about it. Here's what I came up with, in no particular order: 1. My DVR - If you follow me at all on social media or if Read More...
Harper hadn't thought she would be this nervous. But as an ominous fall wind whipped her pale hair and dark clouds threatened rain, Harper's mouth felt dry and her palms were sweating. Crossing the sidewalk, she paused to take a deep breath, then pushed through the glass front door into the single-story brick building that housed the offices of Maximum Security. For her meeting with Chase, she had dressed with care in Read More...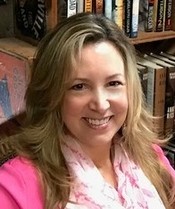 I met one of my favorite cozy authors this past fall. Lynn Cahoon is as entertaining in person as she is on the page and I just had to hit her up for another interview. Check out why Lynn can make the pages keep turning for her readers! Kym: The last time I interviewed you at the Cozy Corner, you had one series and you were starting on your second. Now Read More...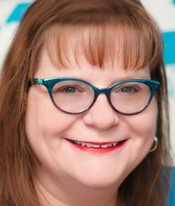 My novel, THE WIDOWS, is set In 1920s Appalachia, specifically in the Appalachian foothills of Ohio. It was inspired by Ohio's true first female sheriff in 1925, Maude Collins, who became sheriff after her husband was killed in the line of duty. Lily, my main character, likewise becomes sheriff after her husband dies in the line of duty, but here, the story diverges into Read More...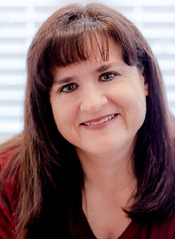 Happy New Year to you all! I'm so excited about my new release, the third book in the Blue Justice series, CODE OF VALOR (available now!) and am so honored to be on the Fresh Fiction blog once again. Since we're right around the holidays - or just coming off the sugar high related Read More...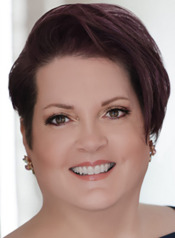 10. Confidence: What's sexier than a man who's strong, powerful, knows what he wants in life and how to get it? Bad boys are bristling with testosterone and driven to achieve their goals, whether that's conquering the board room or the bedroom. Plus, bad boys Read More...
The new year is always a time to reflect on the past year while looking ahead to starting fresh. One of the things that stands out about to me from 2018 is the ending of some long-running and very beloved series. However, endings often signal new beginnings as well, so 2019 offers up some new series for me to love. How does one end a favorite series? Well, if you are Simon R. Green Read More...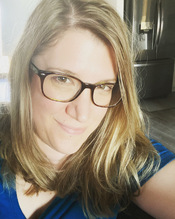 I love the beginning of the year. I'm not one to set resolutions necessarily because I set goals monthly and quarterly, but I do love the idea of a fresh start. I am someone who loves a paper planner, and I use more than one, so there's something renewing about closing my planners and opening up brand new ones with blank pages. All the possibilities of things to come is exciting. And one Read More...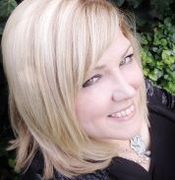 Many gods and goddesses from the many mythologies around the world populate the pages of my newest release, Analiese Rising. I had a lot of fun researching and learning about them. Some I've heard of before, others I didn't even know existed. The challenge was taking from their stories and creating a modern version of each— giving them unique personalities based on their legends. Today, I thought I'd introduce you Read More...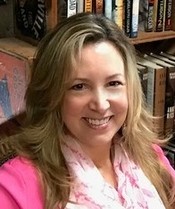 It's my favorite time of year…I get to choose my favorite cozies released in the past twelve months!  And yet, it's the hardest thing to do, almost like looking at all of the ornaments on my tree and trying to decide which ones I like the most. Since they all belong to my kids and were gifts from my parents who have been gone for too many years, it's a monumental Read More...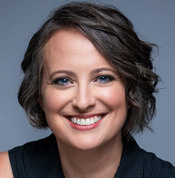 Hope. It's a concept that can feel out of reach during tumultuous times. When our eyes and ears are flooded with the reality of national disunity and violence, a difficult family situation, broken finances, career disappointment, or frustration with ourselves for a multitude of reasons, hope can feel flimsy. Like it belongs to some other person in some other time. But hope is something that we can have and hold Read More...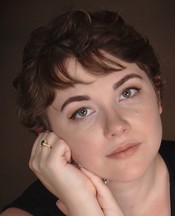 Cowboy Wolf Trouble is the first installment of my new paranormal romance series, The Seven Range Shifters. The second installment in the series, Cowboy in Wolf's Clothing, will be released on June 25, 2019. In this series, seven shifter clans call the Montana mountains home. Ruled by The Grey Wolf pack, they must come Read More...
'Tis the season for family, friends, and fun traditions. If you're like me, you've got some that have lasted since childhood and others that morph every year. This time of year can be frantic and sometimes overwhelming, but I always love it. For me, the season starts at the beginning of December with a newer tradition: high tea surrounded by Christmas lights. Each year, I do it twice: once with a group of Read More...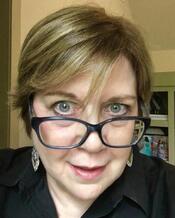 Instead of trying to find your perfect match in a dating app, we bring you the "Author Reader Match" where we introduce you to authors as a reader you may fall in love with. It's our great pleasure to present Olivia Drake. Writes:  I write Regency England historical romance in the style of Lisa Kleypas, Mary Jo Putney, Kelly Bowen, Sophie Jordan, and Sarah MacLean.   Read More...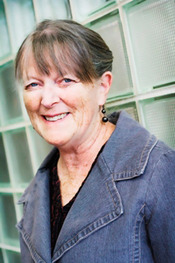 Although I had certainly heard of Fred Harvey and his famous Harvey Girls, it had never occurred to me how much these young women changed the frontier forever. With their pristine uniforms and fresh faces, along with the strict code of conduct Mr. Harvey demanded of them, they were a new version of femininity to cowboys and other males on the frontier. They are widely credited with introducing Read More...
1 - 25 of 5458 ( First | more Fresh Fiction Blog )