1 - 12 of 696 ( First | more )
Featured March 11, 2020
on Good Morning Texas - Buy The Book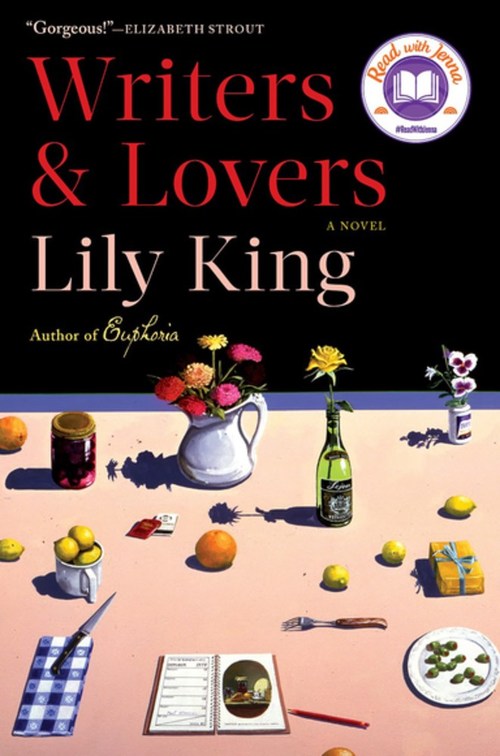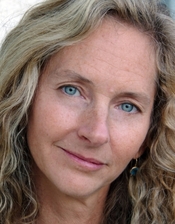 #ReadWithJenna Book Club Pick as Featured on Today
A New York Times Book Review's Group Text Selection
An extraordinary new novel of art, love, and ambition from Lily King, the New York Times bestselling author of Euphoria

Following the breakout success of her critically acclaimed and award-winning novel Euphoria, Lily King returns with an unforgettable portrait of an artist as a young woman.

Blindsided by her mother's sudden death, and wrecked by a recent love affair, Casey Peabody has arrived in Massachusetts in the summer of 1997 without a plan. Her mail consists of wedding invitations and final notices from debt collectors. A former child golf prodigy, she now waits tables in Harvard Square and rents a tiny, moldy room at the side of a garage where she works on the novel she's been writing for six years. At thirty-one, Casey is still clutching onto something nearly all her old friends have let go of: the determination to live a creative life. When she falls for two very different men at the same time, her world fractures even more. Casey's fight to fulfill her creative ambitions and balance the conflicting demands of art and life is challenged in ways that push her to the brink.

Writers & Lovers follows Casey—a smart and achingly vulnerable protagonist—in the last days of a long youth, a time when every element of her life comes to a crisis. Written with King's trademark humor, heart, and intelligence, Writers & Lovers is a transfixing novel that explores the terrifying and exhilarating leap between the end of one phase of life and the beginning of another.
Literature and Fiction [Grove, On Sale: March 3, 2020, Hardcover / e-Book, ISBN: 9780802148537 / eISBN: 9780802148551]
---
Featured March 11, 2020
on Good Morning Texas - Buy The Book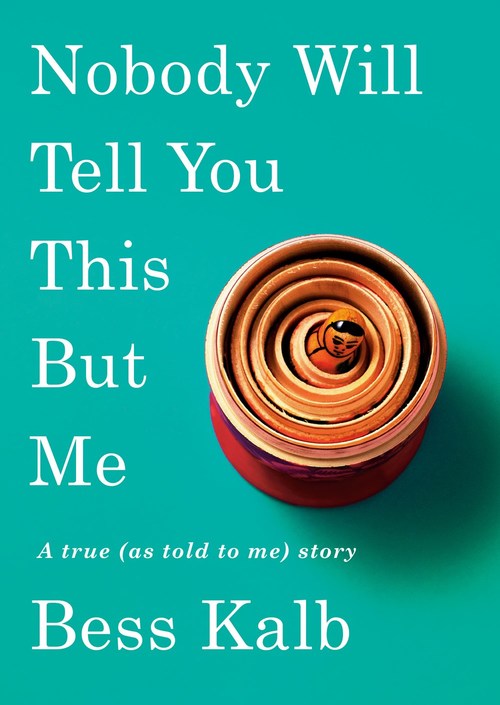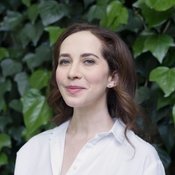 A true (as told to me) story
"When I stop crying, I'm calling my mother immediately and making her read it." --Jodi Picoult

"Comic lines as good as in any movie, and pathos as deep as in any novel" --Mike Birbiglia

Bess Kalb, Emmy-nominated TV writer and New Yorker contributor, saved every voicemail her grandmother Bobby Bell ever left her. Bobby was a force--irrepressible, glamorous, unapologetically opinionated. Bobby doted on Bess; Bess adored Bobby. Then, at ninety, Bobby died. But in this debut memoir, Bobby is speaking to Bess once more, in a voice as passionate as it ever was in life.

Recounting both family lore and family secrets, Bobby brings us four generations of indomitable women and the men who loved them. There's Bobby's mother, who traveled solo from Belarus to America in the 1880s to escape the pogroms, and Bess's mother, a 1970s rebel who always fought against convention. Then there's Bess, who grew up in New York and entered the rough-and-tumble world of L.A. television. Her grandma Bobby was with her all the way--she was the light of Bess's childhood and her fiercest supporter, giving Bess unequivocal love, even if sometimes of the toughest kind.

In Nobody Will Tell You This But Me, Bobby reminds Bess of the experiences they shared, and she delivers--in phone calls, texts, and unforgettable heart-to-hearts brought vividly to the page--her signature wisdom:

If the earth is cracking behind you, you put one foot in front of the other.
Never. Buy. Fake. Anything.
I swear on your life every word of this is true.

With humor and poignancy, Bess Kalb gives us proof of the special bond that can skip a generation and endure beyond death. This book is a feat of extraordinary ventriloquism and imagination by a remarkably talented writer.
Non-Fiction Memoir [Knopf, On Sale: March 17, 2020, Hardcover / e-Book, ISBN: 9780525654711 / eISBN: 9780525654728]
---
Featured March 11, 2020
on Good Morning Texas - Buy The Book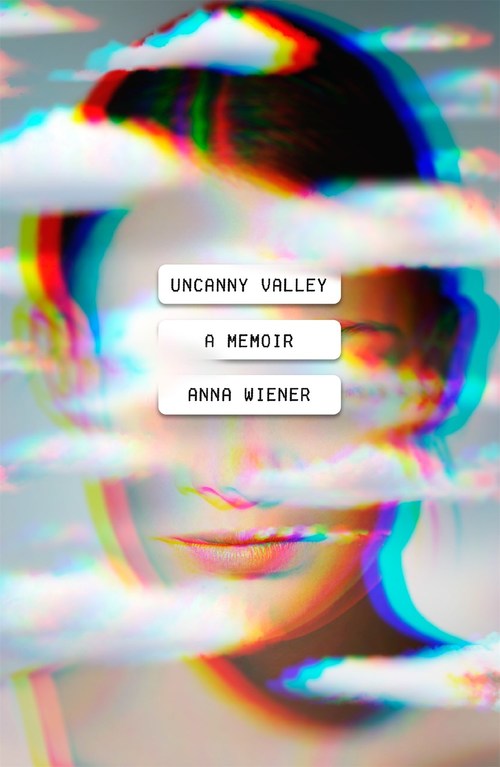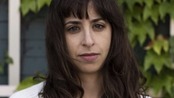 A NEW YORK TIMES BESTSELLER

"A definitive document of a world in transition: I won't be alone in returning to it for clarity and consolation for many years to come." --Jia Tolentino, author of Trick Mirror: Reflections on Self-Delusion

A New York Times Book Review Editors' Choice and a January 2020 IndieNext Pick. An Amazon Best Book of January. One of Vogue's 22 Books to Read This Winter, The Washington Post's 10 Books to Read in January, ELLE's 12 Best Books to Read in 2020, The New York Times's 12 Books to Read in January, Esquire's 15 Best Winter Books, Paste's 10 Most Anticipated Nonfiction Books of 2020, and Entertainment Weekly's 50 Most Anticipated Books of 2020.

The prescient, page-turning account of a journey in Silicon Valley: a defining memoir of our digital age
In her mid-twenties, at the height of tech industry idealism, Anna Wiener—stuck, broke, and looking for meaning in her work, like any good millennial--left a job in book publishing for the promise of the new digital economy. She moved from New York to San Francisco, where she landed at a big-data startup in the heart of the Silicon Valley bubble: a world of surreal extravagance, dubious success, and fresh-faced entrepreneurs hell-bent on domination, glory, and, of course, progress.
Anna arrived amidst a massive cultural shift, as the tech industry rapidly transformed into a locus of wealth and power rivaling Wall Street. But amid the company ski vacations and in-office speakeasies, boyish camaraderie and ride-or-die corporate fealty, a new Silicon Valley began to emerge: one in far over its head, one that enriched itself at the expense of the idyllic future it claimed to be building.
Part coming-of-age-story, part portrait of an already-bygone era, Anna Wiener's memoir is a rare first-person glimpse into high-flying, reckless startup culture at a time of unchecked ambition, unregulated surveillance, wild fortune, and accelerating political power. With wit, candor, and heart, Anna deftly charts the tech industry's shift from self-appointed world savior to democracy-endangering liability, alongside a personal narrative of aspiration, ambivalence, and disillusionment.
Unsparing and incisive, Uncanny Valley is a cautionary tale, and a revelatory interrogation of a world reckoning with consequences its unwitting designers are only beginning to understand.
Non-Fiction Memoir [MCD, On Sale: January 14, 2020, Hardcover / e-Book, ISBN: 9780374278014 / eISBN: 9780374719760]
---
Featured March 11, 2020
on Good Morning Texas - Buy The Book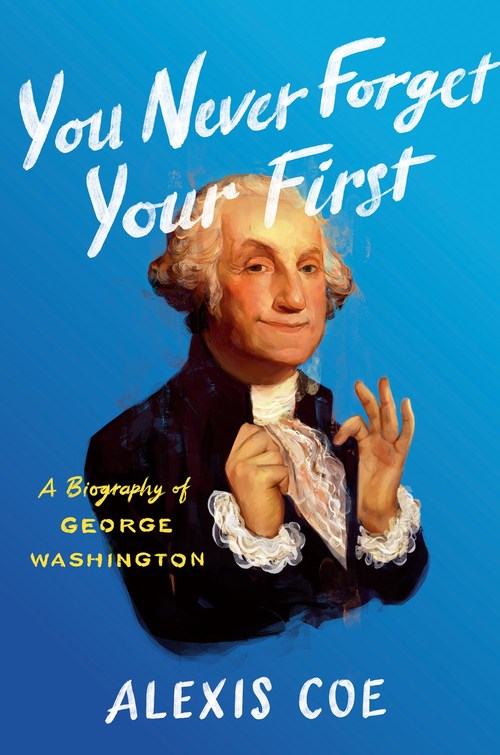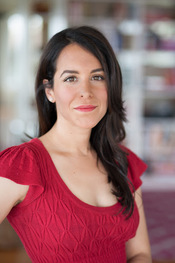 A Biography of George Washington
AN INSTANT NEW YORK TIMES BESTSELLER

"In her form-shattering and myth-crushing book….Coe examines myths with mirth, and writes history with humor… [You Never Forget Your First] is an accessible look at a president who always finishes in the first ranks of our leaders." —Boston Globe

Alexis Coe takes a closer look at our first--and finds he is not quite the man we remember

Young George Washington was raised by a struggling single mother, demanded military promotions, caused an international incident, and never backed down--even when his dysentery got so bad he had to ride with a cushion on his saddle. But after he married Martha, everything changed. Washington became the kind of man who named his dog Sweetlips and hated to leave home. He took up arms against the British only when there was no other way, though he lost more battles than he won.

After an unlikely victory in the Revolutionary War cast him as the nation's hero, he was desperate to retire, but the founders pressured him into the presidency--twice. When he retired years later, no one talked him out of it. He left the highest office heartbroken over the partisan nightmare his backstabbing cabinet had created.

Back on his plantation, the man who fought for liberty must confront his greatest hypocrisy--what to do with the men, women, and children he owns--before he succumbs to death.

With irresistible style and warm humor, You Never Forget Your First combines rigorous research and lively storytelling that will have readers--including those who thought presidential biographies were just for dads--inhaling every page.
Non-Fiction Biography | Non-Fiction History [Viking, On Sale: February 4, 2020, Hardcover / e-Book, ISBN: 9780735224100 / eISBN: 9780735224124]
---
Featured March 11, 2020
on Good Morning Texas - Buy The Book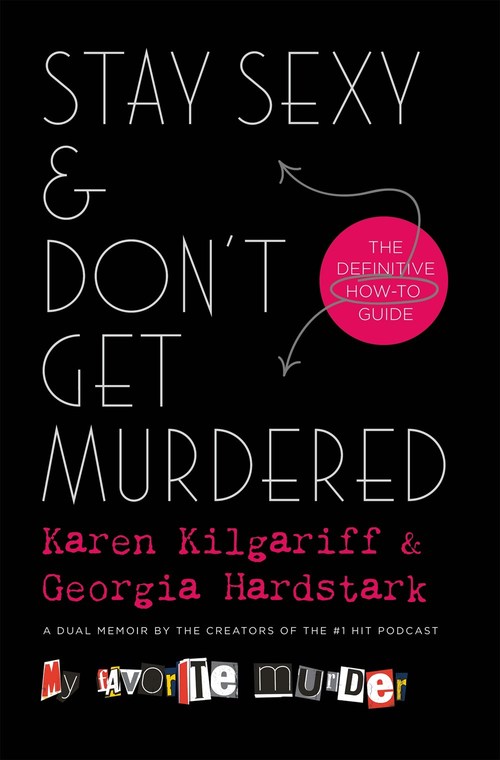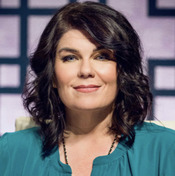 The Definitive How-To Guide
The instant #1 New York Times and USA Today best seller by Karen Kilgariff and Georgia Hardstark, the voices behind the hit podcast My Favorite Murder!
Sharing never-before-heard stories ranging from their struggles with depression, eating disorders, and addiction, Karen and Georgia irreverently recount their biggest mistakes and deepest fears, reflecting on the formative life events that shaped them into two of the most followed voices in the nation.
In Stay Sexy & Don't Get Murdered, Karen and Georgia focus on the importance of self-advocating and valuing personal safety over being 'nice' or 'helpful.' They delve into their own pasts, true crime stories, and beyond to discuss meaningful cultural and societal issues with fierce empathy and unapologetic frankness.
"In many respects, Stay Sexy & Don't Get Murdered distills the My Favorite Murder podcast into its most essential elements: Georgia and Karen. They lay themselves bare on the page, in all of their neuroses, triumphs, failures, and struggles. From eating disorders to substance abuse and kleptomania to the wonders of therapy, Kilgariff and Hardstark recount their lives with honesty, humor, and compassion, offering their best unqualified life-advice along the way." —Entertainment Weekly

"Like the podcast, the book offers funny, feminist advice for survival—both in the sense of not getting killed and just, like, getting a job and working through your personal shit so you can pay your bills and have friends." —Rolling Stone
At the Publisher's request, this title is being sold without Digital Rights Management Software (DRM) applied.
Self-Help | Humor | True Crime [Forge, On Sale: March 9, 2020, Hardcover / e-Book, ISBN: 9781250178954 / eISBN: 9781250178961]
---
Featured March 11, 2020
on News at 4: Wednesday Reads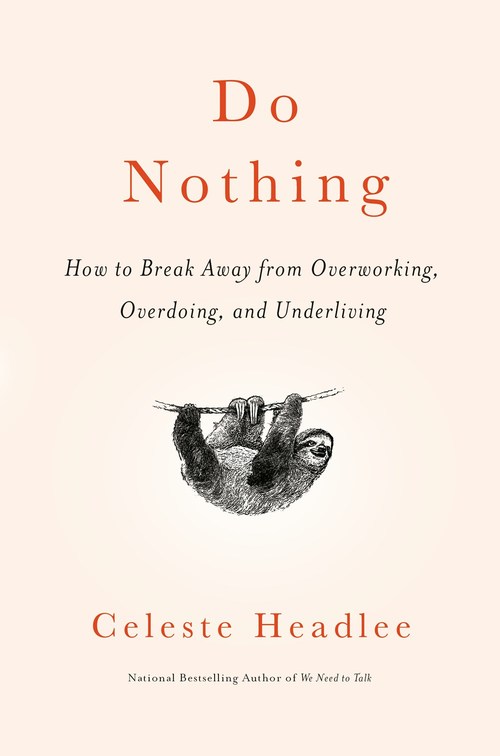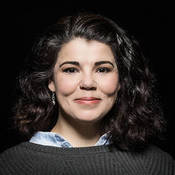 How to Break Away from Overworking, Overdoing, and Underliving
We work feverishly to make ourselves happy. So why are we so miserable?

Despite our constant search for new ways to optimize our bodies and minds for peak performance, human beings are working more instead of less, living harder not smarter, and becoming more lonely and anxious. We strive for the absolute best in every aspect of our lives, ignoring what we do well naturally and reaching for a bar that keeps rising higher and higher. Why do we measure our time in terms of efficiency instead of meaning? Why can't we just take a break?

In Do Nothing, award-winning journalist Celeste Headlee illuminates a new path ahead, seeking to institute a global shift in our thinking so we can stop sabotaging our well-being, put work aside, and start living instead of doing. As it turns out, we're searching for external solutions to an internal problem. We won't find what we're searching for in punishing diets, productivity apps, or the latest self-improvement schemes. Yet all is not lost—we just need to learn how to take time for ourselves, without agenda or profit, and redefine what is truly worthwhile.

Pulling together threads from history, neuroscience, social science, and even paleontology, Headlee examines long-held assumptions about time use, idleness, hard work, and even our ultimate goals. Her research reveals that the habits we cling to are doing us harm; they developed recently in human history, which means they are habits that can, and must, be broken. It's time to reverse the trend that's making us all sadder, sicker, and less productive, and return to a way of life that allows us to thrive.
Non-Fiction | Self-Help Health [Harmony, On Sale: March 10, 2020, Hardcover / e-Book, ISBN: 9781984824738 / eISBN: 9781984824745]
---
Featured February 26, 2020
on News at 4: Wednesday Reads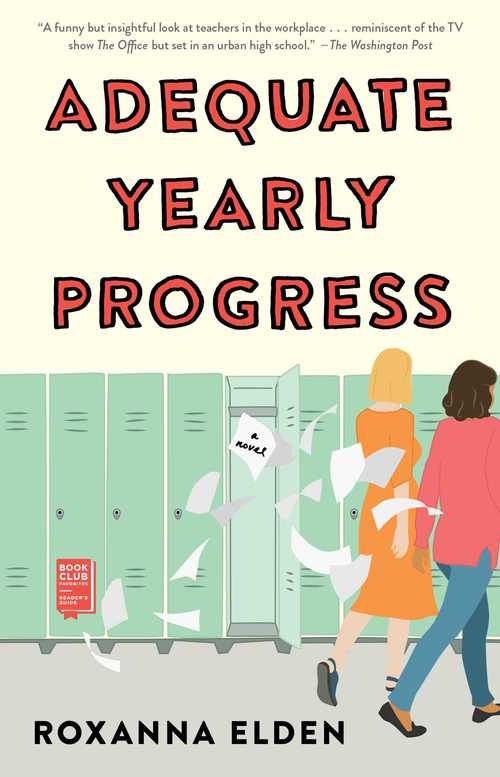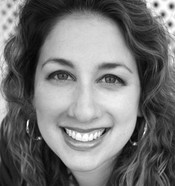 A debut novel told with humor, intelligence, and heart, a "funny but insightful look at teachers in the workplace…reminiscent of the TV show The Office but set in an urban high school" (The Washington Post), perfect for fans of Tom Perrotta and Laurie Gelman.

Roxanna Elden's "laugh-out-loud funny satire" (Forbes) is a brilliantly entertaining and moving look at our education system.

Each new school year brings familiar challenges to Brae Hill Valley, a struggling high school in one the biggest cities in Texas. But the teachers also face plenty of personal challenges and this year, they may finally spill over into the classroom.

English teacher Lena Wright, a spoken-word poet, can never seem to truly connect with her students. Hernan D. Hernandez is confident in front of his biology classes, but tongue-tied around the woman he most wants to impress. Down the hall, math teacher Maybelline Galang focuses on the numbers as she struggles to parent her daughter, while Coach Ray hustles his troubled football team toward another winning season. Recording it all is idealistic second-year history teacher Kaytee Mahoney, whose anonymous blog gains new readers by the day as it drifts ever further from her in-class reality. And this year, a new superintendent is determined to leave his own mark on the school—even if that means shutting the whole place down.
Women's Fiction [Atria Books, On Sale: February 11, 2020, Trade Size / e-Book, ISBN: 9781982135027 / eISBN: 9781797102832]

Insightful satire about the educational system


Insightful satire about the educational system

---
Featured February 19, 2020
on News at 4: Wednesday Reads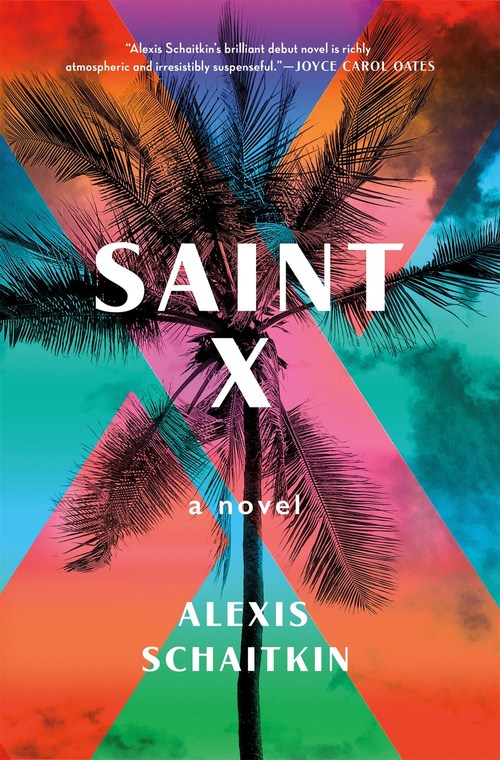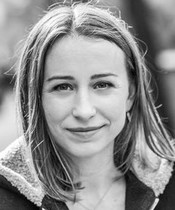 Hailed as a "marvel of a book" and "brilliant and unflinching," Alexis Schaitkin's stunning debut, Saint X, is a haunting portrait of grief, obsession, and the bond between two sisters never truly given the chance to know one another.
Claire is only seven years old when her college-age sister, Alison, disappears on the last night of their family vacation at a resort on the Caribbean island of Saint X. Several days later, Alison's body is found in a remote spot on a nearby cay, and two local men–employees at the resort–are arrested. But the evidence is slim, the timeline against it, and the men are soon released. The story turns into national tabloid news, a lurid mystery that will go unsolved. For Claire and her parents, there is only the return home to broken lives.
Years later, Claire is living and working in New York City when a brief but fateful encounter brings her together with Clive Richardson, one of the men originally suspected of murdering her sister. It is a moment that sets Claire on an obsessive pursuit of the truth–not only to find out what happened the night of Alison's death but also to answer the elusive question: Who exactly was her sister? At seven, Claire had been barely old enough to know her: a beautiful, changeable, provocative girl of eighteen at a turbulent moment of identity formation.
As Claire doggedly shadows Clive, hoping to gain his trust, waiting for the slip that will reveal the truth, an unlikely attachment develops between them, two people whose lives were forever marked by the same tragedy.
For readers of Emma Cline's The Girls and Lauren Groff's Fates and Furies, Saint X is a flawlessly drawn and deeply moving story that culminates in an emotionally powerful ending.
Fiction | Women's Fiction Psychological [Celadon Books, On Sale: February 18, 2020, Hardcover / e-Book, ISBN: 9781250219596 / eISBN: 9781250219589]

Obsessive, suspenseful, and an extraordinary storyline you will not forget!


Obsessive, suspenseful, and an extraordinary storyline you will not forget!

---
Featured February 12, 2020
on News at 4: Wednesday Reads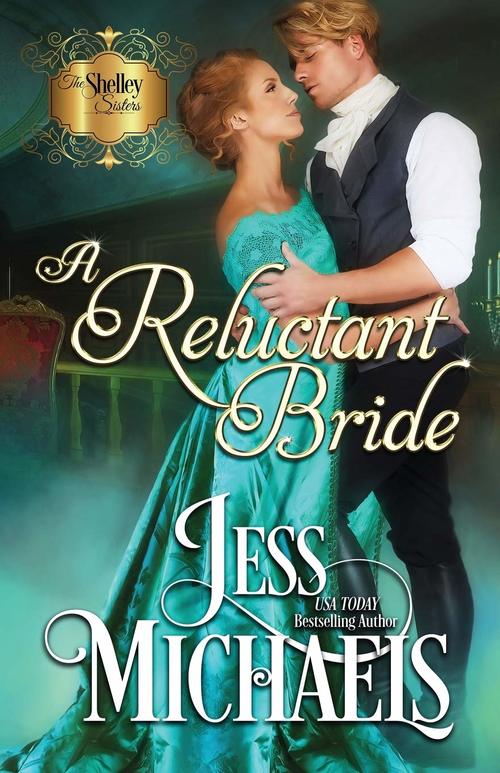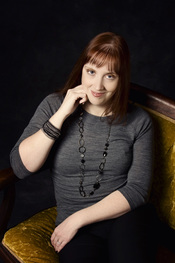 The brand new series from 10-Time USA Today Bestselling author Jess Michaels!
When the Jasper Kincaid, the Earl of Harcourt, offered to marry one of the infamous Shelley triplets, he was doing it for the dowry to refill his depleted coffers, not for anything so silly as love. But when he realizes it is Thomasina Shelley masquerading as his fiancée at their final engagement ball, not his true intended, a desire for her that he has been ignoring sparks. And when it becomes clear her sister has run away with another, an opportunity arises for a marriage with a much deeper connection.
Thomasina's feelings for Jasper have never been appropriate and she doubted the prudence of pretending to be his even for just one night. Once she's caught, everything escalates so quickly. Suddenly she's going to marry this stern, fascinating man who is not particularly pleased at her perfidy. Add to that her worry about where her wayward sister has gone and it's a recipe for both passion…and disaster.
As the two slowly grow closer, Jasper realizes his former fiancée's disappearance may have more to do with his own past than he originally realized. And the longer he keeps that from Thomasina, the more painful it will be when the truth comes out. Can they let each other close enough to fight together against the dangers right around the corner? And will they survive to meet the future they could have if they do?
Romance Historical | Romance Erotica Sensual [Passionate Pen, On Sale: January 6, 2020, Paperback / e-Book, ISBN: 9781947770232 / eISBN: 9781947770249]

A classic love story with enough surprises and adventure to make it irresistible!


A classic love story with enough surprises and adventure to make it irresistible!

---
Featured February 5, 2020
on News at 4: Wednesday Reads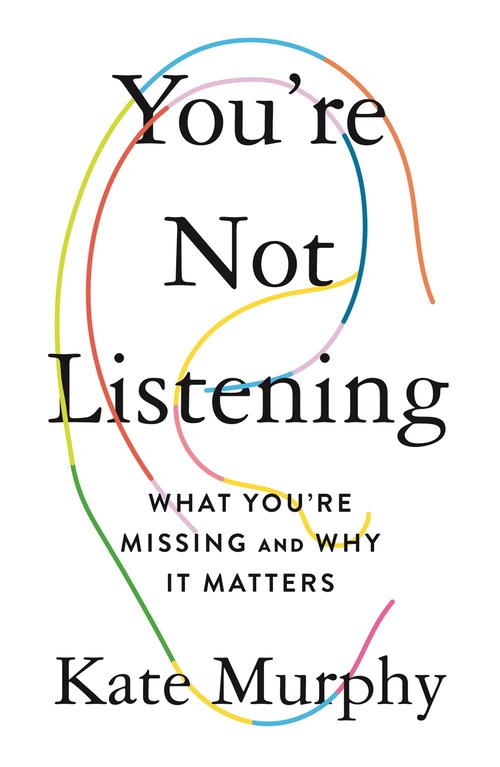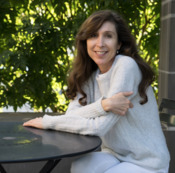 What You're Missing and Why It Matters
Despite living in a world where technology allows constant digital communication and opportunities to connect, it seems no one is really listening or even knows how. And it's making us lonelier, more isolated, and less tolerant than ever before. A listener by trade, New York Times contributor Kate Murphy wanted to know how we got here.
In this always illuminating and often humorous deep dive, Murphy explains why we're not listening, what it's doing to us, and how we can reverse the trend. She makes accessible the psychology, neuroscience, and sociology of listening while also introducing us to some of the best listeners out there (including a CIA agent, focus group moderator, bartender, radio producer, and top furniture salesman). Equal parts cultural observation, scientific exploration, and rousing call to action that's full of practical advice, You're Not Listening is to listening what Susan Cain's Quiet was to introversion. It's time to stop talking and start listening.
Self-Help [Celadon Books, On Sale: January 7, 2020, Hardcover / e-Book, ISBN: 9781250297198 / eISBN: 9781250297204]
---
Featured January 29, 2020
on News at 4: Wednesday Reads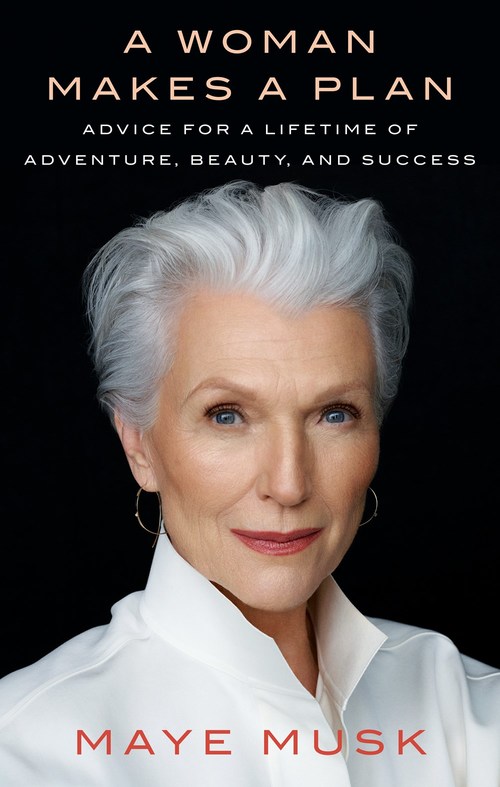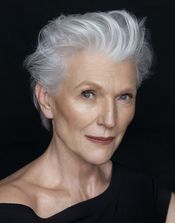 Advice for a Lifetime of Adventure, Beauty, and Success
The international supermodel shares personal stories and lessons learned from a life of "living dangerously--carefully"

Maye Musk at seventy-one is a fashionable, charming, jet-setting supermodel with a fascinating and tight-knit circle of family and friends. But things were not always so easy or glamorous--she became a single mom at thirty-one years old, struggling through poverty to provide for her three children; dealt with weight issues as a plus-size model and overcame ageism in the modeling industry; and established a lifelong career as a respected dietitian, all the while starting over in eight different cities across three countries and two continents. But she made her way through it all with an indomitable spirit and a no-nonsense attitude to become a global success at what she calls the "prime of her life."

As the twenty- and thirtysomethings who follow her obsessively on social media know, Maye is a fount of frank and practical advice on how the choices you make in every decade can pay off in surprising, exciting ways throughout your life. In A Woman Makes a Plan, Maye shares experiences from her life conveying hard-earned wisdom on career (the harder you work, the luckier you get), family (let the people you love go their own way), health (there is no magic pill), and adventure (make room for discovery, but always be ready for anything). You can't control all that happens in life, but you can have the life you want at any age. All you have to do is make a plan.
Self-Help [Viking, On Sale: December 31, 2019, Hardcover / e-Book, ISBN: 9781984878502 / eISBN: 9781984878519]
---
Featured January 28, 2020
on Good Morning Texas - Buy The Book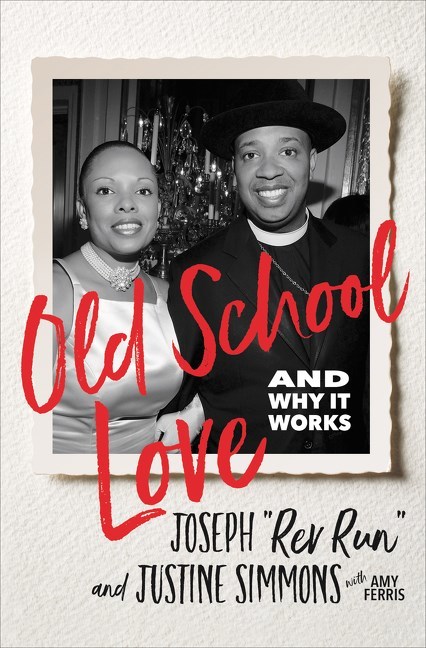 And Why It Works
RUN DMC.'s iconic rapper Joseph "Reverend Run" Simmons and his wife, Justine, share their secrets to lasting love and the guiding principles that have kept them together for more than twenty years. Written with Amy Ferris.

This is a book about love.
The kind of love that will keep you warm at night—that will keep you feeling safe and sound.
The kind of love that will get you through some dark times; get you through some hard and yes, some tough times.
The kind of love that will make you laugh, that will make you smile, that will make you nod knowingly.
The kind of love that is nurtured and watered and grows—from a seedling to a flower.
The kind of love that is desperately needed in the world right now, shared and sprinkled everywhere.
Old School Love is a book to help you find the kind of soul-filling love you desire, written by a couple who has built a strong and joyful relationship amid the pressures, pitfalls, and temptations of the entertainment industry. Rev Run and his wife, Justine, have been blessed with a devoted partnership that has inspired others. In this homage to classic courtship, Rev and Justine reveal the secrets to their marriage's longevity and happiness.
Each chapter of Old School Love offers stories, anecdotes, and memories of Rev and Justine's marriage, their family, their experiences, their passion, and their deep faith and belief in God. Some will make you laugh, some will make you think, and some will make you cry. Yet all will make you wiser—more beautiful for the wear—and encourage you to be a kinder, more generous, and better human. Their reflections are bookended by a verse or line from scripture, a saying, or a favorite quote and a sampling of personal wisdom.
Over two decades strong, Rev and Justine's partnership is an inspiration. With Old School Love they are spreading their message of positivity, and creating a legacy for all of us to embrace and share. Powerful and life-changing, this little gem of a book is about magic, and miracles, and yes, the irrefutable power of love.
Old School Love includes 8 pages of photos from Rev and Justine's personal collection.
Self-Help Relationships [Dey Street Books, On Sale: January 28, 2020, Hardcover / e-Book, ISBN: 9780062939722 / eISBN: 9780062939746]
---
1 - 12 of 696 ( First | more )
As WFAA-TV Literary contributor on ABC Channel 8 in the Dallas - Fort Worth area, Gwen Reyes presents books or other literary news each Wednesday on the 4 pm news cast and during the month on Good Morning Texas. Catch the video of the segments on our YouTube channel.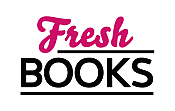 April showers us with great reads! Stay safe!