1 - 12 of 673 ( First | more )
Featured November 13, 2019
on News at 4: Wednesday Reads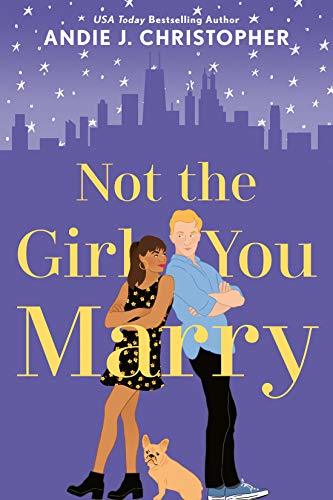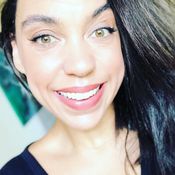 How To Lose a Guy in 10 Days gets a millennial makeover in this romantic comedy by USA Today bestselling author Andie J. Christopher.
Jack Nolan is a gentleman, a journalist, and unlucky in love. His viral success has pigeon-holed him as the how- to guy for a buzzy, internet media company instead of covering hard-hitting politics. Fed up with his fluffy articles and the app-based dating scene as well, he strikes a deal with his boss to write a final piece de resistance: How to Lose a Girl. Easier said than done when the girl he meets is Hannah Mayfield, and he's not sure he wants her to dump him.
Hannah is an extremely successful event planner who's focused on climbing the career ladder. Her firm is one of the most prestigious in the city, and she's determined to secure her next promotion. But Hannah has a bit of an image problem. She needs to show her boss that she has range, including planning dreaded, romantic weddings. Enter Jack. He's the perfect man to date for a couple weeks to prove to her boss that she's not scared of feelings.
Before Jack and Hannah know it, their fake relationship starts to feel all too real—and neither of them can stand to lose each other.
Romance Contemporary [Berkley, On Sale: November 12, 2019, Trade Size / e-Book, ISBN: 9781984802682 / eISBN: 9781984802699]
---
Featured September 25, 2019
on News at 4: Wednesday Reads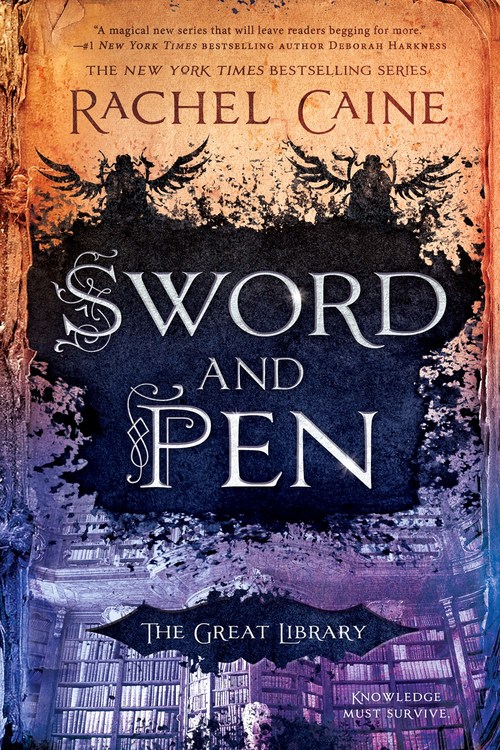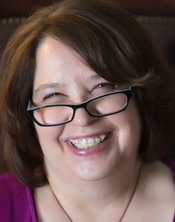 With the future of the Great Library in doubt, the unforgettable characters from Ink and Bone must decide if it's worth saving in this thrilling adventure in the New York Times bestselling series.

The corrupt leadership of the Great Library has fallen. But with the Archivist plotting his return to power, and the Library under siege from outside empires and kingdoms, its future is uncertain. Jess Brightwell and his friends must come together as never before, to forge a new future for the Great Library…or see everything it stood for crumble.
Young Adult Fantasy [Berkley, On Sale: September 3, 2019, Hardcover / e-Book, ISBN: 9780451489241 / eISBN: 9780451489258]

Phenomenal conclusion to a must-read series for all steampunk fans!


Phenomenal conclusion to a must-read series for all steampunk fans!

---
Featured September 11, 2019
on News at 4: Wednesday Reads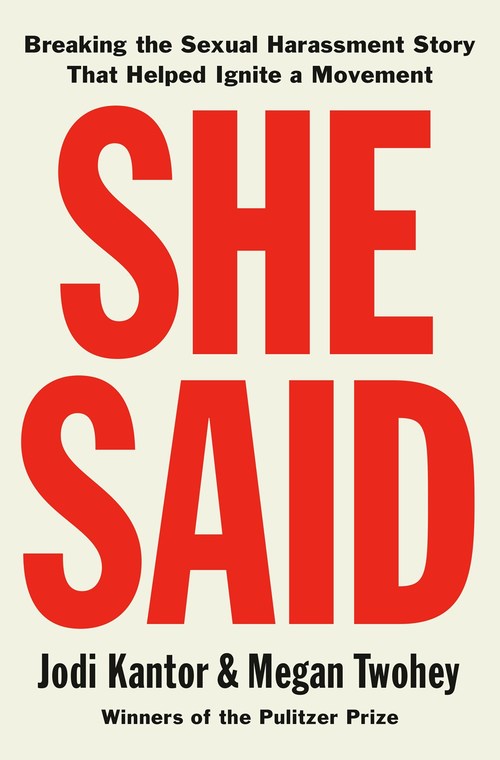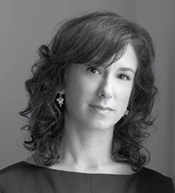 Breaking the Sexual Harassment Story That Helped Ignite a Movement
From the Pulitzer Prize-winning reporters who broke the news of Harvey Weinstein's sexual harassment and abuse for the New York Times, Jodi Kantor and Megan Twohey, the thrilling untold story of their investigation and its consequences for the #MeToo movement

For many years, reporters had tried to get to the truth about Harvey Weinstein's treatment of women. Rumors of wrongdoing had long circulated. But in 2017, when Jodi Kantor and Megan Twohey began their investigation into the prominent Hollywood producer for the New York Times, his name was still synonymous with power. During months of confidential interviews with top actresses, former Weinstein employees, and other sources, many disturbing and long-buried allegations were unearthed, and a web of onerous secret payouts and nondisclosure agreements was revealed. These shadowy settlements had long been used to hide sexual harassment and abuse, but with a breakthrough reporting technique Kantor and Twohey helped to expose it. But Weinstein had evaded scrutiny in the past, and he was not going down without a fight; he employed a team of high-profile lawyers, private investigators, and other allies to thwart the investigation. When Kantor and Twohey were finally able to convince some sources to go on the record, a dramatic final showdown between Weinstein and the New York Times was set in motion.

Nothing could have prepared Kantor and Twohey for what followed the publication of their initial Weinstein story on October 5, 2017. Within days, a veritable Pandora's box of sexual harassment and abuse was opened. Women all over the world came forward with their own traumatic stories. Over the next twelve months, hundreds of men from every walk of life and industry were outed following allegations of wrongdoing. But did too much change—or not enough? Those questions hung in the air months later as Brett Kavanaugh was nominated to the Supreme Court, and Christine Blasey Ford came forward to testify that he had assaulted her decades earlier. Kantor and Twohey, who had unique access to Ford and her team, bring to light the odyssey that led her to come forward, the overwhelming forces that came to bear on her, and what happened after she shared her allegation with the world.

In the tradition of great investigative journalism, She Said tells a thrilling story about the power of truth, with shocking new information from hidden sources. Kantor and Twohey describe not only the consequences of their reporting for the #MeToo movement, but the inspiring and affecting journeys of the women who spoke up—for the sake of other women, for future generations, and for themselves.
Non-Fiction [Penguin Press, On Sale: September 10, 2019, Hardcover / e-Book, ISBN: 9780525560340 / eISBN: 9780525560357]
---
Featured September 5, 2019
on Good Morning Texas - Buy The Book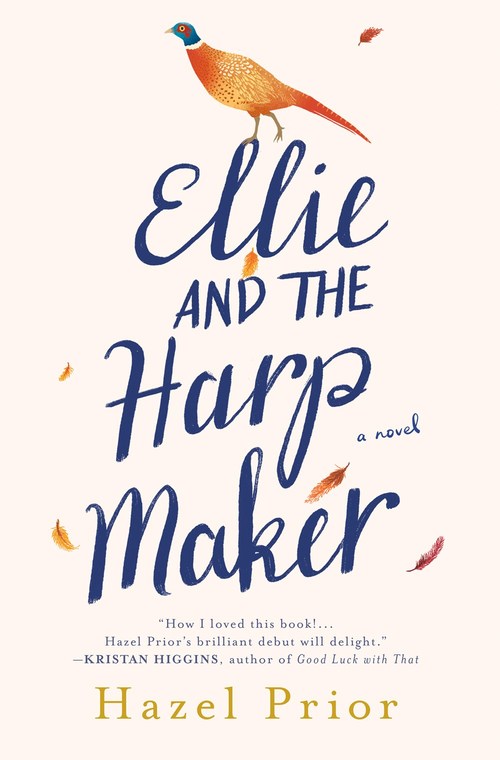 A rich, heartwarming and charming debut novel that reminds us that sometimes you find love in the most unexpected places.
Dan Hollis lives a happy, solitary life carving exquisite Celtic harps in his barn in the countryside of the English moors. Here he can be himself, away from social situations that he doesn't always get right or completely understand. On the anniversary of her beloved father's death, Ellie Jacobs takes a walk in the woods and comes across Dan's barn. She is enchanted by his collection. Dan gives her a harp made of cherrywood to match her cherry socks. He stores it for her, ready for whenever she'd like to take lessons.
Ellie begins visiting Dan almost daily and quickly learns that he isn't like other people. He makes her sandwiches precisely cut into triangles and repeatedly counts the (seventeen) steps of the wooden staircase to the upstairs practice room. Ellie soon realizes Dan isn't just different; in many ways, his world is better, and he gives her a fresh perspective on her own life.
Women's Fiction [Berkley, On Sale: August 6, 2019, Hardcover / e-Book, ISBN: 9781984803788 / eISBN: 9781984803795]
---
Featured September 5, 2019
on Good Morning Texas - Buy The Book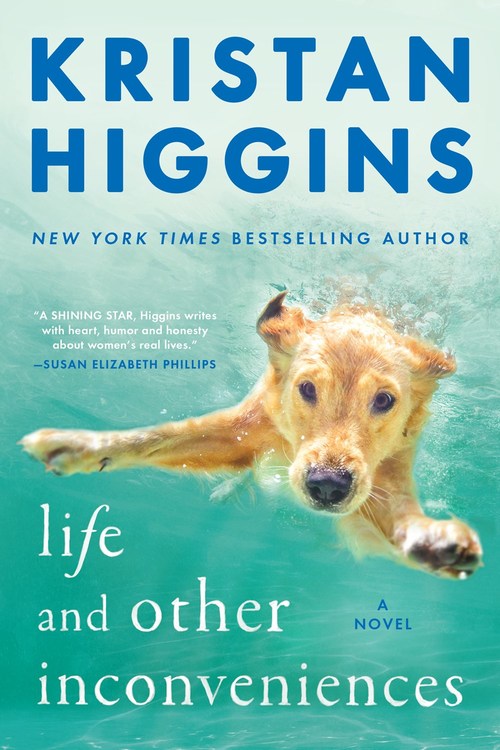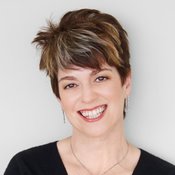 From the New York Times bestselling author of Good Luck with That comes a new novel about a blue-blood grandmother and her black-sheep granddaughter who discover they are truly two sides of the same coin.

Emma London never thought she had anything in common with her grandmother Genevieve London. The regal old woman came from wealthy and bluest-blood New England stock, but that didn't protect her from life's cruelest blows: the disappearance of Genevieve's young son, followed by the premature death of her husband. But Genevieve rose from those ashes of grief and built a fashion empire that was respected the world over, even when it meant neglecting her other son.

When Emma's own mother died, her father abandoned her on his mother's doorstep. Genevieve took Emma in and reluctantly raised her--until Emma got pregnant her senior year of high school. Genevieve kicked her out with nothing but the clothes on her back...but Emma took with her the most important London possession: the strength not just to survive but to thrive. And indeed, Emma has built a wonderful life for herself and her teenage daughter, Riley.

So what is Emma to do when Genevieve does the one thing Emma never expected of her and, after not speaking to her for nearly two decades, calls and asks for help?
Women's Fiction Contemporary [Berkley, On Sale: August 6, 2019, Trade Size / e-Book, ISBN: 9780451489425 / eISBN: 9780451489432]

Kristan Higgins outdoes herself again


Kristan Higgins outdoes herself again

---
Featured September 5, 2019
on Good Morning Texas - Buy The Book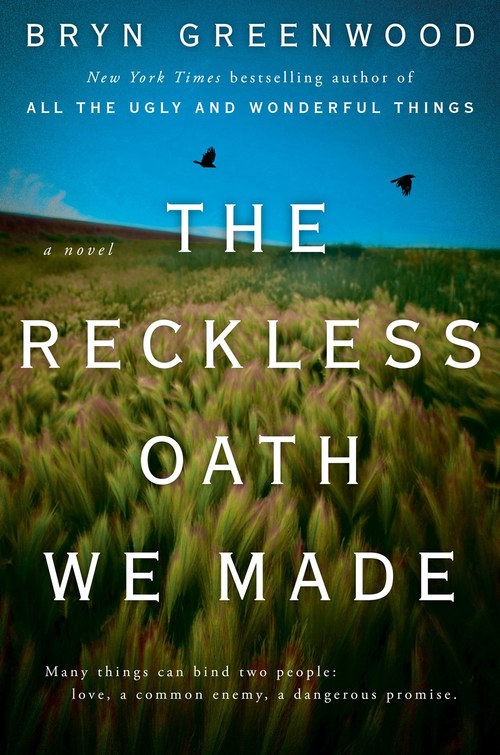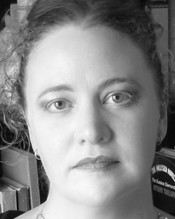 A provocative love story between a tough Kansas woman on a crooked path to redemption and the unlikeliest of champions, from the New York Times bestselling author of All the Ugly and Wonderful Things
Zee is nobody's fairy tale princess. Almost six-foot, with a redhead's temper and a shattered hip, she has a long list of worries: never-ending bills, her beautiful, gullible sister, her five-year-old nephew, her housebound mother, and her drug-dealing boss.
Zee may not be a princess, but Gentry is an actual knight, complete with sword, armor, and code of honor. Two years ago the voices he hears called him to be Zee's champion. He's barely spoken to her since, but he has kept watch, ready to come to her aid.
When an abduction tears Zee's family apart, she turns to the last person she ever imagined--Gentry--and sets in motion a chain of events that will not only change both of their lives, but bind them to one another forever.
Women's Fiction | New Adult [G.P. Putnam's Sons, On Sale: August 20, 2019, Hardcover / e-Book, ISBN: 9780525541844 / eISBN: 9780525541844]

A medieval dream in modern days...


A medieval dream in modern days...

---
Featured September 5, 2019
on Good Morning Texas - Buy The Book

League of Extraordinary Women #1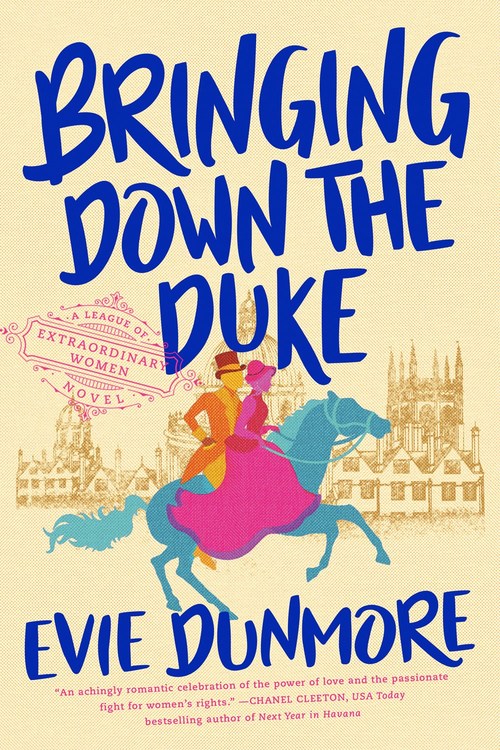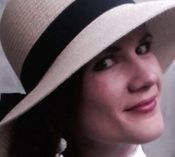 A stunning debut for author Evie Dunmore and her Oxford Rebels in which a fiercely independent vicar's daughter takes on a powerful duke in a love story that threatens to upend the British social order.

England, 1879. Annabelle Archer, the brilliant but destitute daughter of a country vicar, has earned herself a place among the first cohort of female students at the renowned University of Oxford. In return for her scholarship, she must support the rising women's suffrage movement. Her charge: recruit men of influence to champion their cause. Her target: Sebastian Devereux, the cold and calculating Duke of Montgomery who steers Britain's politics at the Queen's command. Her challenge: not to give in to the powerful attraction she can't deny for the man who opposes everything she stands for.

Sebastian is appalled to find a suffragist squad has infiltrated his ducal home, but the real threat is his impossible feelings for green-eyed beauty Annabelle. He is looking for a wife of equal standing to secure the legacy he has worked so hard to rebuild, not an outspoken commoner who could never be his duchess. But he wouldn't be the greatest strategist of the Kingdom if he couldn't claim this alluring bluestocking without the promise of a ring…or could he?

Locked in a battle with rising passion and a will matching her own, Annabelle will learn just what it takes to topple a duke….
Romance Historical [Berkley, On Sale: September 3, 2019, Trade Size / e-Book, ISBN: 9781984805683 / eISBN: 9781984805690]

Ordinary women making great things happen


A spectacular Victorian romance... an impressive debut!


Ordinary women making great things happen


A spectacular Victorian romance... an impressive debut!

---
Featured September 5, 2019
on Good Morning Texas - Buy The Book

Everyone eventually leaves Wren Plumley. First it was her mother, then her best friend, and then her sister. Now living with only her cop father and her upended dreams, Wren feels stranded, like a songbird falling in a storm.
When Wilder, a sickly housebound teen, moves in next door, Wren finally finds what she's always wanted—a person who can't leave. But a chance meeting with Luca, the talkative, crush-worthy boy in her driver's ed class, has Wren wondering if maybe she's too quick to push people away. Soon, Wren finds herself caught between the safety of a friendship and a love worth fighting for.
Wren starts to dream again. But when postcards begin arriving from her sister, Wren must ultimately confront why her mother left fourteen years before and why her sister followed in her footsteps. For her new life to take flight, Wren will have to reconcile the heartbreaking beauty of lost dreams and the beautiful heartbreak of her new reality.
Young Adult [Skyscape, On Sale: August 6, 2019, Hardcover / e-Book, ISBN: 9781542092999 / ]
---
Featured September 5, 2019
on Good Morning Texas - Buy The Book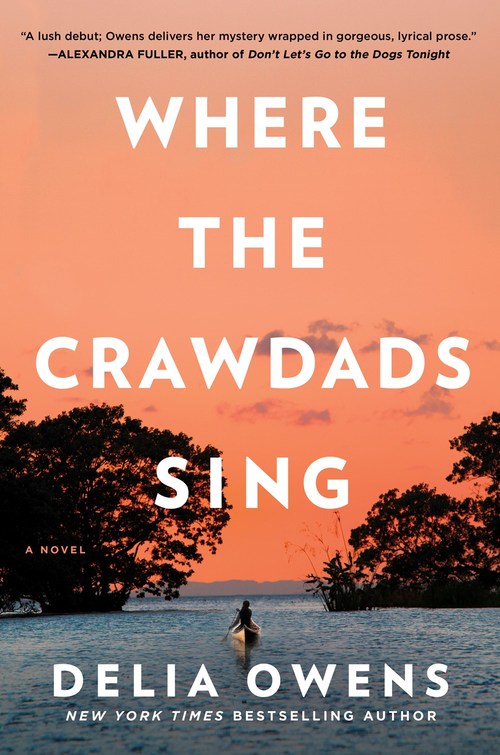 Fans of Barbara Kingsolver will love this stunning debut novel from a New York Times bestselling nature writer, about an unforgettable young woman determined to make her way in the wilds of North Carolina, and the two men that will break her isolation open.
For years, rumors of the "Marsh Girl" have haunted Barkley Cove, a quiet town on the North Carolina coast. She's barefoot and wild, unfit for polite society. So in late 1969, when handsome Chase Andrews is found dead, the locals immediately suspect Kya Clark.
But Kya is not what they say. Abandoned at age ten, she has survived on her own in the marsh that she calls home. A born naturalist with just one day of school, she takes life lessons from the land, learning from the false signals of fireflies the real way of this world. But while she could have lived in solitude forever, the time comes when she yearns to be touched and loved. Drawn to two young men from town, who are each intrigued by her wild beauty, Kya opens herself to a new and startling world--until the unthinkable happens.
In Where the Crawdads Sing, Delia Owens juxtaposes an exquisite ode to the natural world against a heartbreaking coming-of-age story and a surprising murder investigation. Thought-provoking, wise, and deeply moving, Owens's debut novel reminds us that we are forever shaped by the children we once were, and that we are all subject to the beautiful and violent secrets that nature keeps.
Women's Fiction Contemporary [G.P. Putnam's Sons, On Sale: August 14, 2018, Hardcover / e-Book, ISBN: 9780735219090 / eISBN: 9780735219113]
---
Featured September 4, 2019
on News at 4: Wednesday Reads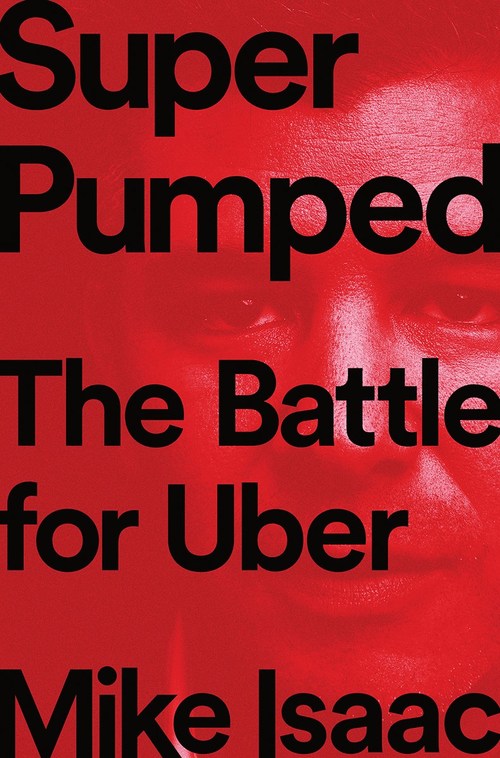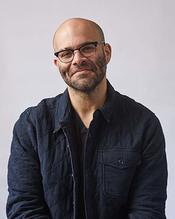 The Battle for Uber
A New York Times technology correspondent presents the dramatic story of Uber, the Silicon Valley startup at the center of one of the great venture capital power struggles of our time.
In June 2017, Travis Kalanick, the hard-charging CEO of Uber, was ousted in a boardroom coup that capped a brutal year for the transportation giant. Uber had catapulted to the top of the tech world, yet for many came to symbolize everything wrong with Silicon Valley.
Award-winning New York Times technology correspondent Mike Isaac's Super Pumped presents the dramatic rise and fall of Uber, set against an era of rapid upheaval in Silicon Valley. Backed by billions in venture capital dollars and led by a brash and ambitious founder, Uber promised to revolutionize the way we move people and goods through the world. A near instant "unicorn," Uber seemed poised to take its place next to Amazon, Apple, and Google as a technology giant.
What followed would become a corporate cautionary tale about the perils of startup culture and a vivid example of how blind worship of startup founders can go wildly wrong. Isaac recounts Uber's pitched battles with taxi unions and drivers, the company's toxic internal culture, and the bare-knuckle tactics it devised to overcome obstacles in its quest for dominance. With billions of dollars at stake, Isaac shows how venture capitalists asserted their power and seized control of the startup as it fought its way toward its fateful IPO.
Based on hundreds of interviews with current and former Uber employees, along with previously unpublished documents, Super Pumped is a page-turning story of ambition and deception, obscene wealth, and bad behavior that explores how blistering technological and financial innovation culminated in one of the most catastrophic twelve-month periods in American corporate history.
Non-Fiction [W. W. Norton & Company, On Sale: September 3, 2019, Hardcover / e-Book, ISBN: 9780393652253 / eISBN: 9780393652253]
---
Featured August 21, 2019
on News at 4: Wednesday Reads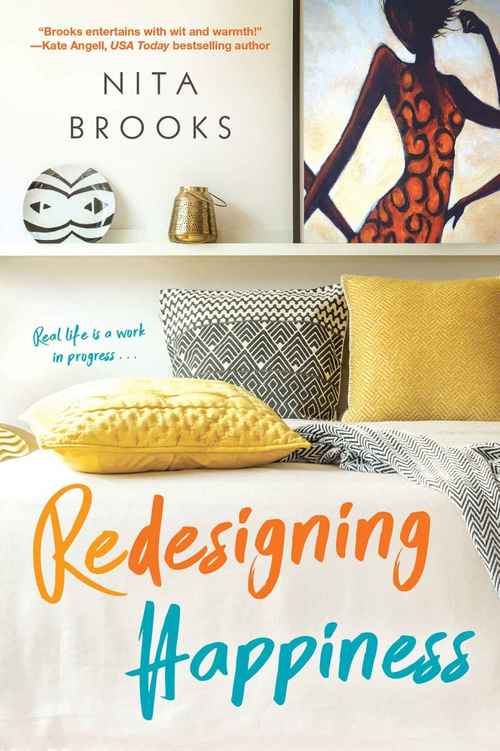 Witty, sharply-observed, and warmly wise, Nita Brooks' debut novel tells the heartfelt story of a suddenly successful single mother who finds her perfectly-designed, fame-bound life upended by a surprise from the past . . .

It wasn't easy for Yvonne Cable to get over a heartbreaking relationship and revamp her life. But now the once-broke single mom is Atlanta's most sought-after interior designer—and one-half of the media's hottest power couple. She and her celebrity fiancé, Nathan, are a perfect, practical match, on—and off—camera. And with their new home improvement reality show the object of a fierce network bidding war, there's no limit to how far they can go . . .

But Yvonne is stunned when mogul Richard Barrington III unexpectedly makes an offer for their program. He's the man she thought left her for a more successful woman. And he's the father of her son—though he didn't know it until now. Richard wants to get to know their boy, and Yvonne agrees, though she's wary. Yet little by little, she's finding it hard to resist the responsible, caring man Richard has become. But when a scandalous leak puts everything Yvonne's worked for at risk, she'll have to look beyond surfaces to come to terms with who she is—and discover what she truly wants.

"Brooks is a talented storyteller—Redesigning Happiness hits all the right notes."
—ReShonda Tate Billingsley, National Bestselling Author

"It's been a long time since I've wanted to turn to the last page to see what was going to happen in a novel and with Redesigning Happiness, I had to stop myself. It was a delightful read that made me smile the whole way through. This was a wonderful debut novel."
—Victoria Christopher Murray, NAACP Image Award-winning Author
Romance Comedy | Multicultural Romance [Dafina, On Sale: July 30, 2019, Paperback / e-Book, ISBN: 9781496721921 / eISBN: 9781496721938]
---
Featured August 7, 2019
on News at 4: Wednesday Reads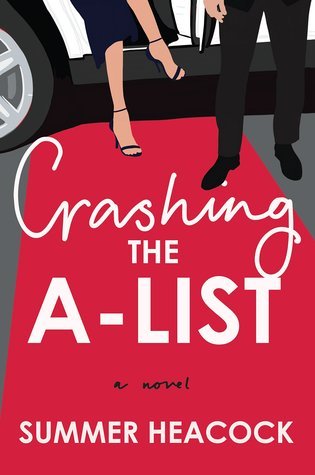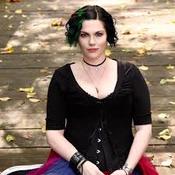 After four months of unemployment, former book editor Clara Montgomery is still stuck sleeping on her little brother's ugly couch in Queens. Determined to keep her minuscule savings account intact, she takes a job clearing out abandoned storage units, but is in no way prepared for stumbling upon dead snakes or trying to identify exactly where the perpetual stench of beets is emanating from.
When Clara comes across a unit that was once owned by an escort service, she finds the brothel "résumé" of a younger Caspian Tiddleswich… an astonishingly famous British actor. Her best friend thinks she should sell the gossip to a tabloid to fund her way off the couch from hell, but Clara instead manages to track down Caspian's contact info, intending to reassure him that her lips are sealed.
Unfortunately, Caspian misinterprets Clara's attempt at altruism and shows up on her doorstep, accusing her of blackmail. When the paparazzi capture a photo of them together, Caspian's PR team sees an opportunity to promote his latest film—and if Clara wants to atone for her "crimes," she'll have to play along. Pretending to be Caspian's girlfriend seems like it will be a tolerable, if somewhat daunting, penance… until their fake romance becomes something more than either of them expected.
Romance Comedy | Young Adult Contemporary | Women's Fiction [Mira Books, On Sale: July 9, 2019, Paperback / e-Book, ISBN: 9780778369288 / eISBN: 9781488095207]

Blackmail turns into a Fake Romance in this black comedy!


Blackmail turns into a Fake Romance in this black comedy!

---
1 - 12 of 673 ( First | more )
As WFAA-TV Literary contributor on ABC Channel 8 in the Dallas - Fort Worth area, Gwen Reyes presents books or other literary news each Wednesday on the 4 pm news cast and during the month on Good Morning Texas. Catch the video of the segments on our YouTube channel.