1 - 12 of 663 ( First | more )
Featured August 21, 2019
on News at 4: Wednesday Reads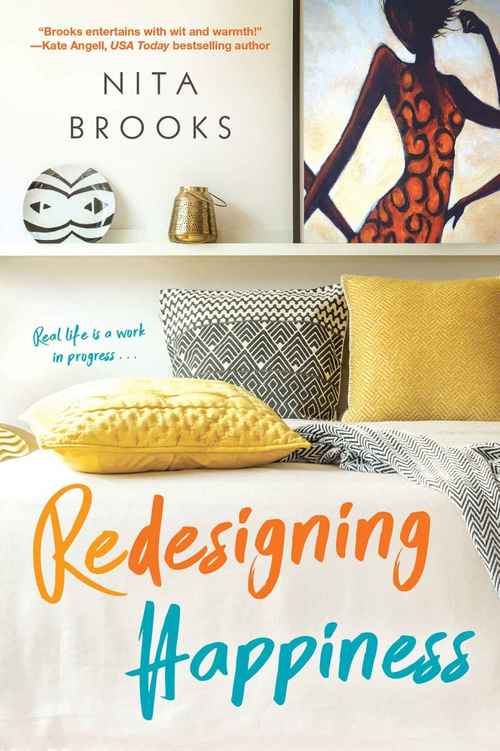 Witty, sharply-observed, and warmly wise, Nita Brooks' debut novel tells the heartfelt story of a suddenly successful single mother who finds her perfectly-designed, fame-bound life upended by a surprise from the past . . .

It wasn't easy for Yvonne Cable to get over a heartbreaking relationship and revamp her life. But now the once-broke single mom is Atlanta's most sought-after interior designer—and one-half of the media's hottest power couple. She and her celebrity fiancé, Nathan, are a perfect, practical match, on—and off—camera. And with their new home improvement reality show the object of a fierce network bidding war, there's no limit to how far they can go . . .

But Yvonne is stunned when mogul Richard Barrington III unexpectedly makes an offer for their program. He's the man she thought left her for a more successful woman. And he's the father of her son—though he didn't know it until now. Richard wants to get to know their boy, and Yvonne agrees, though she's wary. Yet little by little, she's finding it hard to resist the responsible, caring man Richard has become. But when a scandalous leak puts everything Yvonne's worked for at risk, she'll have to look beyond surfaces to come to terms with who she is—and discover what she truly wants.

"Brooks is a talented storyteller—Redesigning Happiness hits all the right notes."
—ReShonda Tate Billingsley, National Bestselling Author

"It's been a long time since I've wanted to turn to the last page to see what was going to happen in a novel and with Redesigning Happiness, I had to stop myself. It was a delightful read that made me smile the whole way through. This was a wonderful debut novel."
—Victoria Christopher Murray, NAACP Image Award-winning Author
Romance Comedy | Multicultural Romance [Dafina, On Sale: July 30, 2019, Paperback / e-Book, ISBN: 9781496721921 / eISBN: 9781496721938]
---
Featured August 7, 2019
on News at 4: Wednesday Reads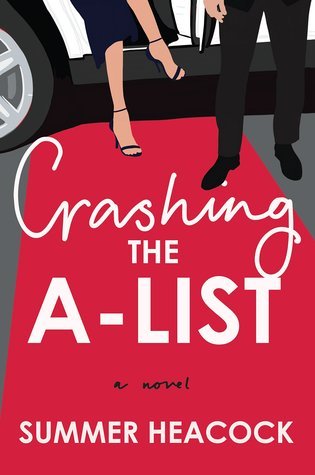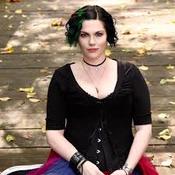 After four months of unemployment, former book editor Clara Montgomery is still stuck sleeping on her little brother's ugly couch in Queens. Determined to keep her minuscule savings account intact, she takes a job clearing out abandoned storage units, but is in no way prepared for stumbling upon dead snakes or trying to identify exactly where the perpetual stench of beets is emanating from.
When Clara comes across a unit that was once owned by an escort service, she finds the brothel "résumé" of a younger Caspian Tiddleswich… an astonishingly famous British actor. Her best friend thinks she should sell the gossip to a tabloid to fund her way off the couch from hell, but Clara instead manages to track down Caspian's contact info, intending to reassure him that her lips are sealed.
Unfortunately, Caspian misinterprets Clara's attempt at altruism and shows up on her doorstep, accusing her of blackmail. When the paparazzi capture a photo of them together, Caspian's PR team sees an opportunity to promote his latest film—and if Clara wants to atone for her "crimes," she'll have to play along. Pretending to be Caspian's girlfriend seems like it will be a tolerable, if somewhat daunting, penance… until their fake romance becomes something more than either of them expected.
Women's Fiction | Young Adult Contemporary | Romance Comedy [Mira Books, On Sale: July 9, 2019, Paperback / e-Book, ISBN: 9780778369288 / ]
---
Featured July 31, 2019
on News at 4: Wednesday Reads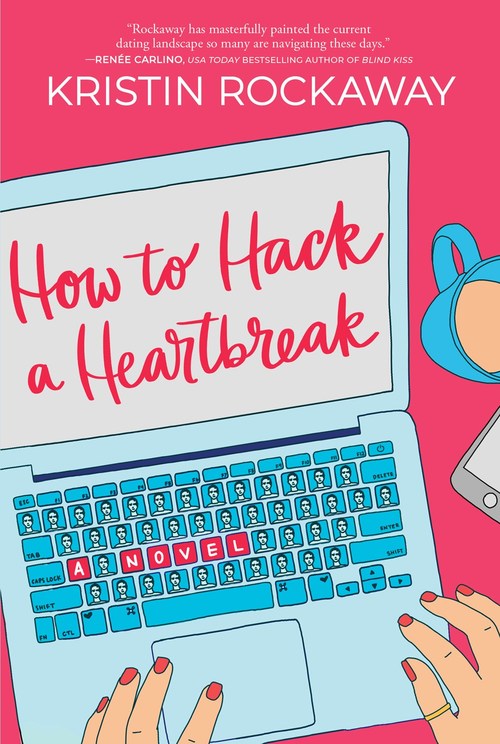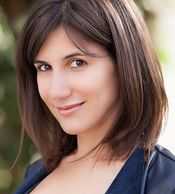 THE ASSISTANTS meets Doree Shafrir's STARTUP in this snarky, fun, and incredibly timely novel about women in tech and dating in NYC; a breezy read—with a conscience—for the BuzzFeed generation.

Swipe right for love. Swipe left for disaster.

By day, Mel Strickland is an underemployed help-desk tech at a start-up incubator, Hatch, where she helps entitled brogrammers—"Hatchlings"—who can't even fix their own laptops but are apparently the next wave of start-up geniuses. And by night, she goes on bad dates with misbehaving dudes she's matched with on the ubiquitous dating app Fluttr.

But after one dick pic too many, Mel has had it. Using her brilliant coding skills, she designs an app of her own, one that allows users to log harrassers and abusers in the online dating space. It's called JerkAlert, and it goes viral overnight.

Mel is suddenly in way over her head. Worse still, her almost-boyfriend, the dreamy Alex Hernandez—the only non-douchey guy at Hatch—has no idea she's the brains behind the app. Soon, Mel is faced with a terrible choice: one that could destroy her career, love life and friendships, or change her life forever.
Romance Comedy | Women's Fiction Contemporary [Graydon House, On Sale: July 30, 2019, Trade Size / e-Book, ISBN: 9781525834257 / eISBN: 9781488036613]

One part rom-com, one part smashing the patriarchy, and one party coding...


One part rom-com, one part smashing the patriarchy, and one party coding...

---
Featured July 17, 2019
on News at 4: Wednesday Reads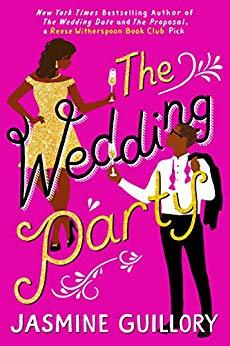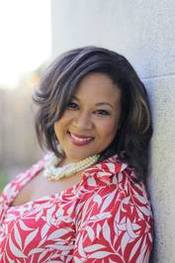 Maddie and Theo have two things in common:
1. Alexa is their best friend
2. They hate each other
After an "oops, we made a mistake" night together, neither one can stop thinking about the other. With Alexa's wedding rapidly approaching, Maddie and Theo both share bridal party responsibilities that require more interaction with each other than they're comfortable with. Underneath the sharp barbs they toss at each other is a simmering attraction that won't fade. It builds until they find themselves sneaking off together to release some tension when Alexa isn't looking, agreeing they would end it once the wedding is over. When it's suddenly pushed up and they only have a few months left of secret rendezvouses, they find themselves regretting that the end is near. Two people this different can't possibly have a connection other than the purely physical, right?
But as with any engagement with a nemesis, there are unspoken rules that must be abided by. First and foremost, don't fall in love.
Romance | Multicultural African-American [Berkley, On Sale: July 16, 2019, Trade Size / e-Book, ISBN: 9781984802194 / eISBN: 9781984802200]
---
Featured July 10, 2019
on News at 4: Wednesday Reads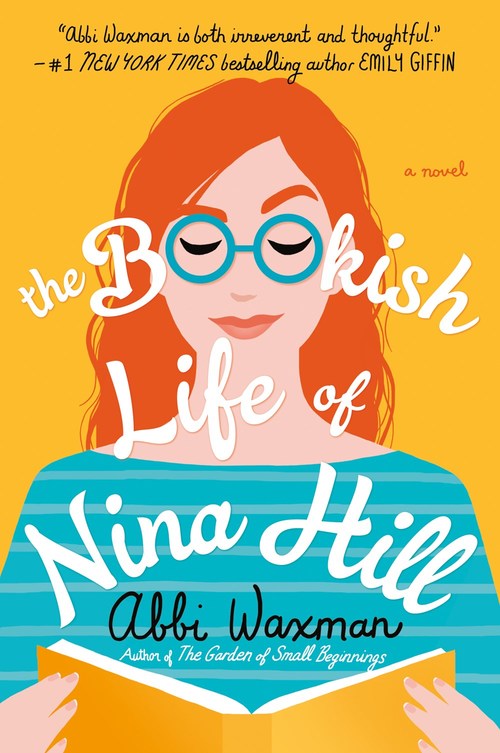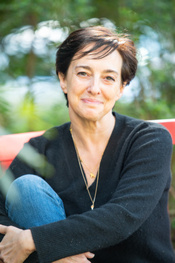 The author of Other People's Houses and The Garden of Small Beginnings delivers a quirky and charming novel chronicling the life of confirmed introvert Nina Hill as she does her best to fly under everyone's radar. Meet Nina Hill: A young woman supremely confident in her own...shell.
The only child of a single mother, Nina has her life just as she wants it: a job in a bookstore, a kick-butt trivia team, a world-class planner and a cat named Phil. If she sometimes suspects there might be more to life than reading, she just shrugs and picks up a new book. When the father Nina never knew existed suddenly dies, leaving behind innumerable sisters, brothers, nieces, and nephews, Nina is horrified. They all live close by! They're all—or mostly all—excited to meet her! She'll have to Speak. To. Strangers. It's a disaster! And as if that wasn't enough, Tom, her trivia nemesis, has turned out to be cute, funny, and deeply interested in getting to know her. Doesn't he realize what a terrible idea that is? Nina considers her options.
Completely change her name and appearance. (Too drastic, plus she likes her hair.)
Flee to a deserted island. (Hard pass, see: coffee).
Hide in a corner of her apartment and rock back and forth. (Already doing it.)
It's time for Nina to come out of her comfortable shell, but she isn't convinced real life could ever live up to fiction. It's going to take a brand-new family, a persistent suitor, and the combined effects of ice cream and trivia to make her turn her own fresh page.
Romance Comedy | Women's Fiction Contemporary [Berkley, On Sale: July 9, 2019, Trade Size / e-Book, ISBN: 9780451491879 / eISBN: 9780451491886]
---
Featured July 3, 2019
on News at 4: Wednesday Reads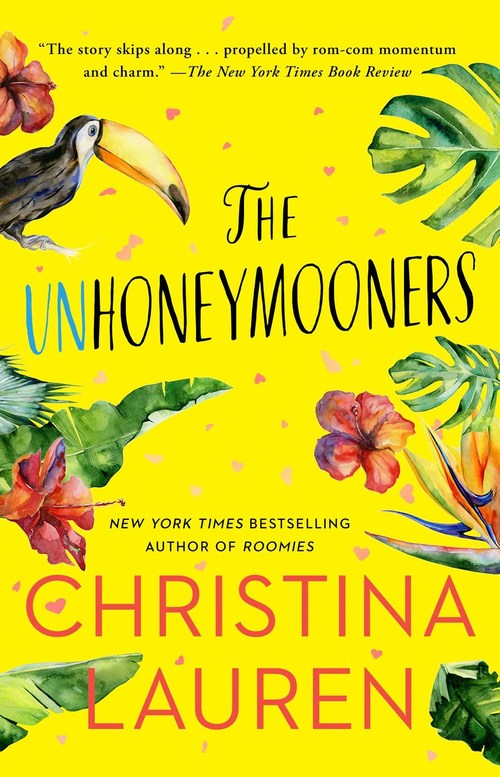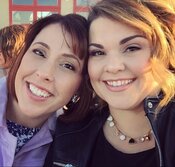 For two sworn enemies, anything can happen during the Hawaiian trip of a lifetime—maybe even love—in this romantic comedy from the New York Times bestselling authors of Roomies.

Olive Torres is used to being the unlucky twin: from inexplicable mishaps to a recent layoff, her life seems to be almost comically jinxed. By contrast, her sister Ami is an eternal champion . . . she even managed to finance her entire wedding by winning a slew of contests. Unfortunately for Olive, the only thing worse than constant bad luck is having to spend the wedding day with the best man (and her nemesis), Ethan Thomas.

Olive braces herself for wedding hell, determined to put on a brave face, but when the entire wedding party gets food poisoning, the only people who aren't affected are Olive and Ethan. Suddenly there's a free honeymoon up for grabs, and Olive will be damned if Ethan gets to enjoy paradise solo.

Agreeing to a temporary truce, the pair head for Maui. After all, ten days of bliss is worth having to assume the role of loving newlyweds, right? But the weird thing is . . . Olive doesn't mind playing pretend. In fact, the more she pretends to be the luckiest woman alive, the more it feels like she might be.

With Christina Lauren's "uniquely hilarious and touching voice" (Entertainment Weekly), The Unhoneymooners is a romance for anyone who has ever felt unlucky in love.
Romance Comedy [Gallery Books, On Sale: May 14, 2019, Trade Size / e-Book, ISBN: 9781501128035 / eISBN: 9781501128042]
---
Featured June 26, 2019
on News at 4: Wednesday Reads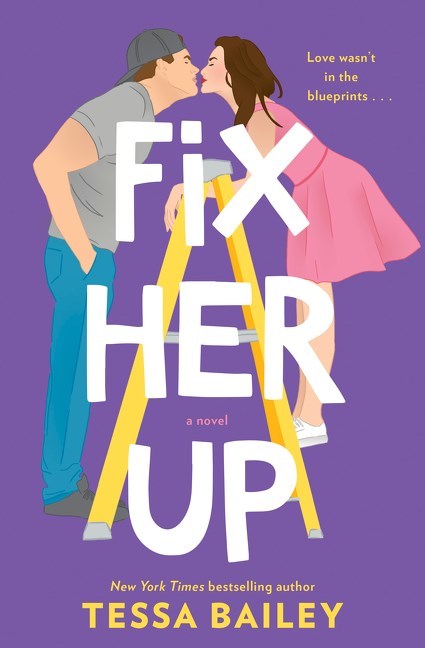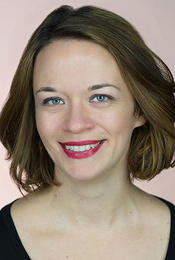 New York Times bestseller Tessa Bailey delivers a fun, sexy romantic comedy perfect for fans of Christina Lauren and Sally Thorne.

Georgette Castle's family runs the best home renovation business in town, but she picked balloons instead of blueprints and they haven't taken her seriously since. Frankly, she's over it. Georgie loves planning children's birthday parties and making people laugh, just not at her own expense. She's determined to fix herself up into a Woman of the World... whatever that means.

Phase one: new framework for her business (a website from this decade, perhaps?)

Phase two: a gut-reno on her wardrobe (fyi, leggings are pants.)

Phase three: updates to her exterior (do people still wax?)

Phase four: put herself on the market (and stop crushing on Travis Ford!)

Living her best life means facing the truth: Georgie hasn't been on a date since, well, ever. Nobody's asking the town clown out for a night of hot sex, that's for sure. Maybe if people think she's having a steamy love affair, they'll acknowledge she's not just the "little sister" who paints faces for a living. And who better to help demolish that image than the resident sports star and tabloid favorite.

Travis Ford was major league baseball's hottest rookie when an injury ended his career. Now he's flipping houses to keep busy and trying to forget his glory days. But he can't even cross the street without someone recapping his greatest hits. Or making a joke about his… bat. And then there's Georgie, his best friend's sister, who is not a kid anymore. When she proposes a wild scheme—that they pretend to date, to shock her family and help him land a new job—he agrees. What's the harm? It's not like it's real. But the girl Travis used to tease is now a funny, full-of-life woman and there's nothing fake about how much he wants her...
Romance Contemporary [Avon, On Sale: June 11, 2019, Paperback / e-Book, ISBN: 9780062872838 / eISBN: 9780062872845]

A sexy start to a new contemporary series... Super HOT!


A sexy start to a new contemporary series... Super HOT!

---
Featured June 19, 2019
on News at 4: Wednesday Reads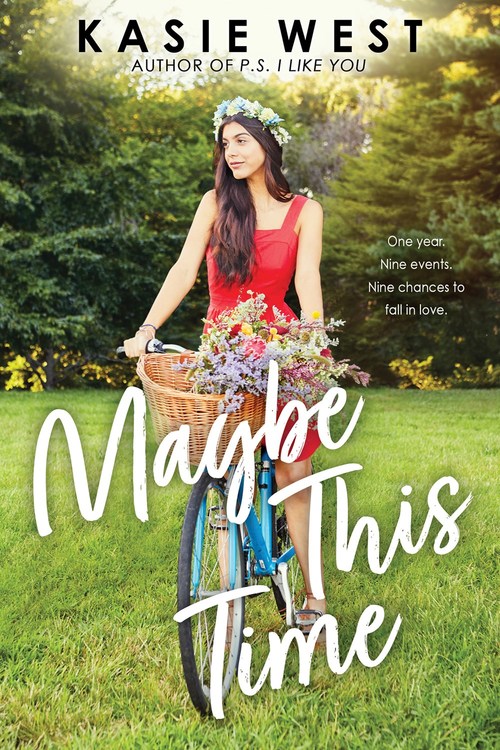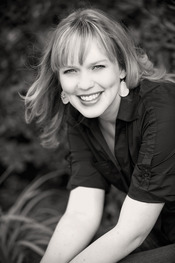 One year. Nine events. Nine chances to . . . fall in love?
Weddings. Funerals. Barbecues. New Year's Eve parties. Name the occasion, and Sophie Evans will be there. Well, she has to be there. Sophie works for the local florist, so she can be found at every big event in her small hometown, arranging bouquets and managing family dramas.
Enter Andrew Hart. The son of the fancy new chef in town, Andrew is suddenly required to attend all the same events as Sophie. Entitled, arrogant, preppy Andrew. Sophie just wants to get her job done and finish up her sketches so she can apply to design school. But every time she turns around, there is Andrew, getting in her way and making her life more complicated. Until one day she wonders if maybe complicated isn't so bad after all . . .
Told over the course of one year and following Sophie from event to event, this delightful novel from master of romantic comedy Kasie West shows how love can blossom in unexpected places.
Young Adult Romance [Point, On Sale: July 9, 2019, Paperback / e-Book, ISBN: 9781338210088 / eISBN: 9781338210101]
---
Featured June 12, 2019
on News at 4: Wednesday Reads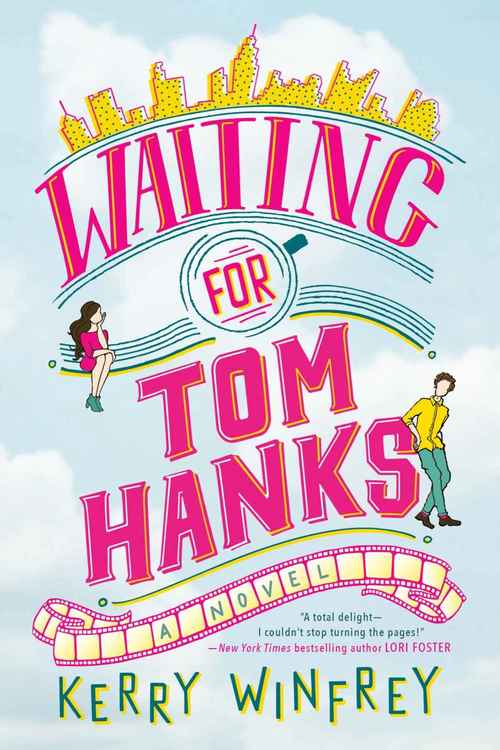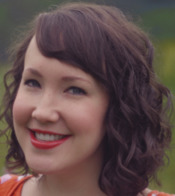 A rom-com-obsessed romantic waiting for her perfect leading man learns that life doesn't always go according to a script in this delightfully charming and funny novel.
Annie Cassidy dreams of being the next Nora Ephron. She spends her days writing screenplays, rewatching Sleepless in Seattle, and waiting for her movie-perfect meet-cute. If she could just find her own Tom Hanks—a man who's sweet, sensitive, and possibly owns a houseboat—her problems would disappear and her life would be perfect. But Tom Hanks is nowhere in sight.
When a movie starts filming in her neighborhood and Annie gets a job on set, it seems like a sign. Then Annie meets the lead actor, Drew Danforth, a cocky prankster who couldn't be less like Tom Hanks if he tried. Their meet- cute is more of a meet-fail, but soon Annie finds herself sharing some classic rom-com moments with Drew. Her Tom Hanks can't be an actor who's leaving town in a matter of days . . . can he?
Romance Contemporary [Berkley, On Sale: June 11, 2019, Trade Size / e-Book, ISBN: 9781984804020 / eISBN: 9781984804037]

Don't wait to read this delightful rom-com!


Don't wait to read this delightful rom-com!

---
Featured May 15, 2019
on News at 4: Wednesday Reads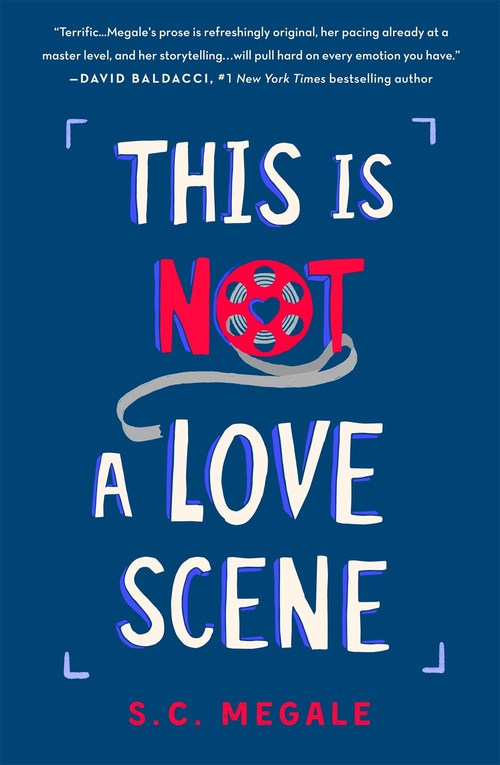 "This Is Not A Love Scene rings brilliantly true from the first page to the last." —David Baldacci, #1 New York Times bestselling author
Funny, emotional, and refreshingly honest, S.C. Megale's THIS IS NOT A LOVE SCENE is for anyone who can relate to feeling different while navigating the terrifying and thrilling waters of first love.
Lights, camera—all Maeve needs is action. But at eighteen, a rare form of muscular dystrophy usually stands in the way of romance. She's got her friends, her humor, and a passion for filmmaking to keep her focus off consistent rejection...and the hot older guy starring in her senior film project.
Tall, bearded, and always swaying, Cole Stone is everything Maeve can't be. And she likes it. Between takes, their chemistry is shockingly electric.
Suddenly, Maeve gets a taste of typical teenage dating life, but girls in wheelchairs don't get the hot guy—right? Cole's attention challenges everything she once believed about her self-image and hopes for love. But figuring this out, both emotionally and physically, won't be easy for either of them. Maeve must choose between what she needs and what she wants, while Cole has a tendency to avoid decisions altogether. And the future might not wait for either.
Young Adult [Wednesday Books, On Sale: May 7, 2019, Hardcover / e-Book, ISBN: 9781250190499 / eISBN: 9781250190505]
---
Featured March 27, 2019
on News at 4: Wednesday Reads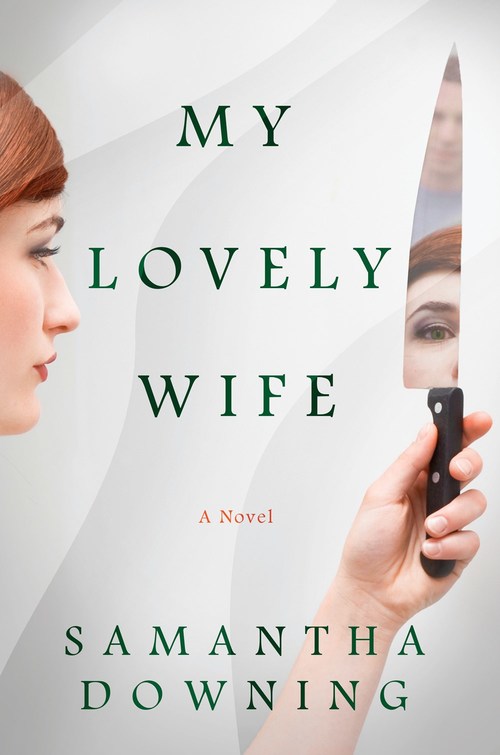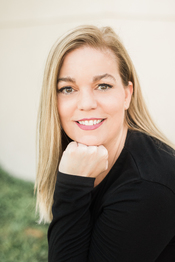 Dexter meets Mr. and Mrs. Smith in this wildly compulsive debut thriller about a couple whose fifteen-year marriage has finally gotten too interesting...
Our love story is simple. I met a gorgeous woman. We fell in love. We had kids. We moved to the suburbs. We told each other our biggest dreams, and our darkest secrets. And then we got bored.
We look like a normal couple. We're your neighbors, the parents of your kid's friend, the acquaintances you keep meaning to get dinner with.
We all have our secrets to keeping a marriage alive.
Ours just happens to be getting away with murder.
Thriller Psychological [Berkley, On Sale: March 26, 2019, Hardcover / e-Book, ISBN: 9780451491725 / eISBN: 9780451491749]

A chilling debut thriller that will haunt you...


A chilling debut thriller that will haunt you...

---
Featured January 16, 2019
on News at 4: Wednesday Reads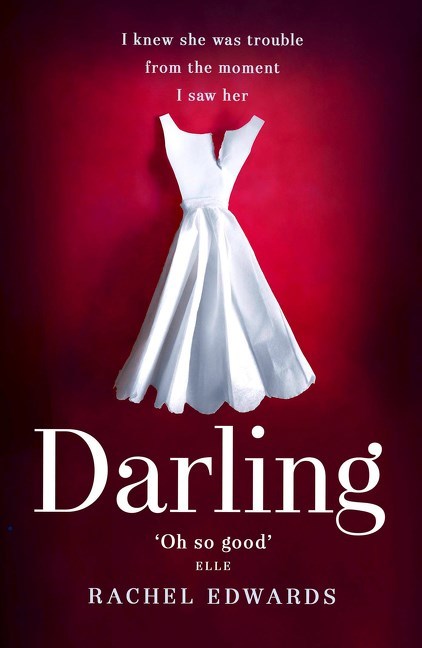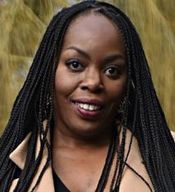 I knew she was trouble from the moment I saw her. I felt it as she stood in the doorway that day: disaster. Not just because she was so different, that skin and that hair, as different from me as it's possible to be. There was something wrong about her. Wrong for us. It was never going to work.
Now she is dead and only I am left to love him. She is dead, and it's all my fault.
A white teenage girl clashes with her new black stepmother in this debut reading group thriller—a suburban tragedy for our times.
Lola doesn't particularly want a new stepmother. Especially not one who has come out of nowhere and only been with her dad for three months. And—she's not racist or anything—but since when did her dad fancy black women anyway?
Darling didn't particularly want a new stepdaughter. Especially not one as spiteful and spoiled as Lola. She does want Lola's dad though. And he wants her, so that's that: Darling and Lola will just have to get used to each other.
Unless Lola can find a way to get rid of Darling.
Thriller Psychological [Fourth Estate, On Sale: January 15, 2019, Paperback / e-Book, ISBN: 9780008281151 / eISBN: 9780008281137]
---
1 - 12 of 663 ( First | more )
As WFAA-TV Literary contributor on ABC Channel 8 in the Dallas - Fort Worth area, Gwen Reyes presents books or other literary news each Wednesday on the 4 pm news cast and during the month on Good Morning Texas. Catch the video of the segments on our YouTube channel.