1 - 12 of 687 ( First | more )
Featured February 5, 2020
on News at 4: Wednesday Reads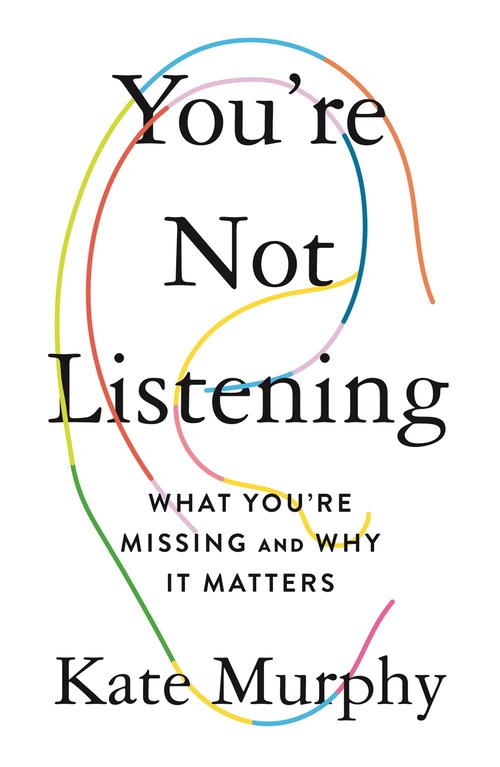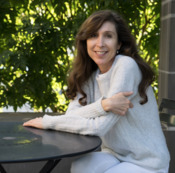 What You're Missing and Why It Matters
Despite living in a world where technology allows constant digital communication and opportunities to connect, it seems no one is really listening or even knows how. And it's making us lonelier, more isolated, and less tolerant than ever before. A listener by trade, New York Times contributor Kate Murphy wanted to know how we got here.
In this always illuminating and often humorous deep dive, Murphy explains why we're not listening, what it's doing to us, and how we can reverse the trend. She makes accessible the psychology, neuroscience, and sociology of listening while also introducing us to some of the best listeners out there (including a CIA agent, focus group moderator, bartender, radio producer, and top furniture salesman). Equal parts cultural observation, scientific exploration, and rousing call to action that's full of practical advice, You're Not Listening is to listening what Susan Cain's Quiet was to introversion. It's time to stop talking and start listening.
Self-Help [Celadon Books, On Sale: January 7, 2020, Hardcover / e-Book, ISBN: 9781250297198 / eISBN: 9781250297204]
---
Featured January 29, 2020
on News at 4: Wednesday Reads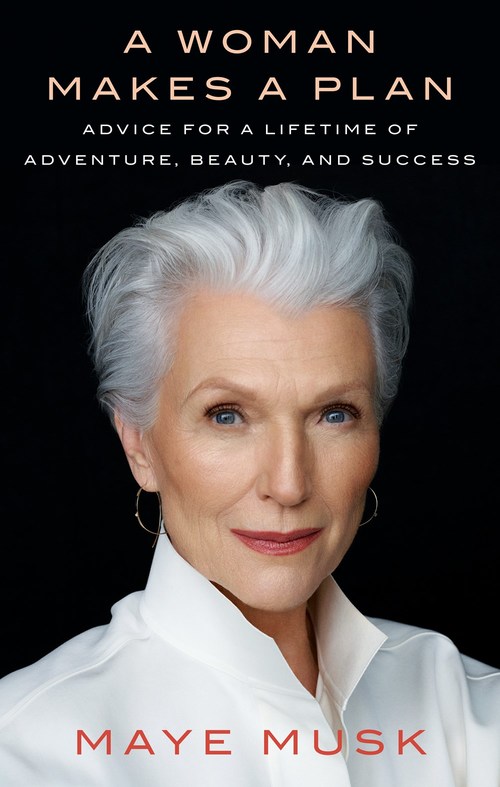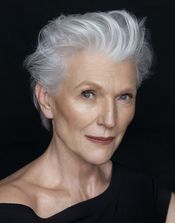 Advice for a Lifetime of Adventure, Beauty, and Success
The international supermodel shares personal stories and lessons learned from a life of "living dangerously--carefully"

Maye Musk at seventy-one is a fashionable, charming, jet-setting supermodel with a fascinating and tight-knit circle of family and friends. But things were not always so easy or glamorous--she became a single mom at thirty-one years old, struggling through poverty to provide for her three children; dealt with weight issues as a plus-size model and overcame ageism in the modeling industry; and established a lifelong career as a respected dietitian, all the while starting over in eight different cities across three countries and two continents. But she made her way through it all with an indomitable spirit and a no-nonsense attitude to become a global success at what she calls the "prime of her life."

As the twenty- and thirtysomethings who follow her obsessively on social media know, Maye is a fount of frank and practical advice on how the choices you make in every decade can pay off in surprising, exciting ways throughout your life. In A Woman Makes a Plan, Maye shares experiences from her life conveying hard-earned wisdom on career (the harder you work, the luckier you get), family (let the people you love go their own way), health (there is no magic pill), and adventure (make room for discovery, but always be ready for anything). You can't control all that happens in life, but you can have the life you want at any age. All you have to do is make a plan.
Self-Help [Viking, On Sale: December 31, 2019, Hardcover / e-Book, ISBN: 9781984878502 / eISBN: 9781984878519]
---
Featured January 28, 2020
on Good Morning Texas - Buy The Book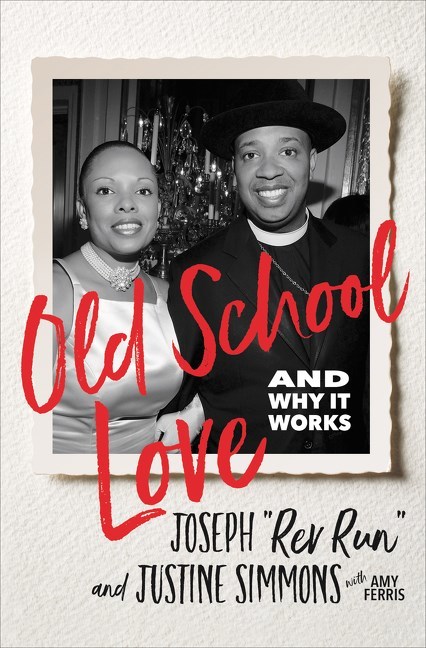 And Why It Works
RUN DMC.'s iconic rapper Joseph "Reverend Run" Simmons and his wife, Justine, share their secrets to lasting love and the guiding principles that have kept them together for more than twenty years. Written with Amy Ferris.

This is a book about love.
The kind of love that will keep you warm at night—that will keep you feeling safe and sound.
The kind of love that will get you through some dark times; get you through some hard and yes, some tough times.
The kind of love that will make you laugh, that will make you smile, that will make you nod knowingly.
The kind of love that is nurtured and watered and grows—from a seedling to a flower.
The kind of love that is desperately needed in the world right now, shared and sprinkled everywhere.
Old School Love is a book to help you find the kind of soul-filling love you desire, written by a couple who has built a strong and joyful relationship amid the pressures, pitfalls, and temptations of the entertainment industry. Rev Run and his wife, Justine, have been blessed with a devoted partnership that has inspired others. In this homage to classic courtship, Rev and Justine reveal the secrets to their marriage's longevity and happiness.
Each chapter of Old School Love offers stories, anecdotes, and memories of Rev and Justine's marriage, their family, their experiences, their passion, and their deep faith and belief in God. Some will make you laugh, some will make you think, and some will make you cry. Yet all will make you wiser—more beautiful for the wear—and encourage you to be a kinder, more generous, and better human. Their reflections are bookended by a verse or line from scripture, a saying, or a favorite quote and a sampling of personal wisdom.
Over two decades strong, Rev and Justine's partnership is an inspiration. With Old School Love they are spreading their message of positivity, and creating a legacy for all of us to embrace and share. Powerful and life-changing, this little gem of a book is about magic, and miracles, and yes, the irrefutable power of love.
Old School Love includes 8 pages of photos from Rev and Justine's personal collection.
Self-Help Relationships [Dey Street Books, On Sale: January 28, 2020, Hardcover / e-Book, ISBN: 9780062939722 / eISBN: 9780062939746]
---
Featured January 28, 2020
on Good Morning Texas - Buy The Book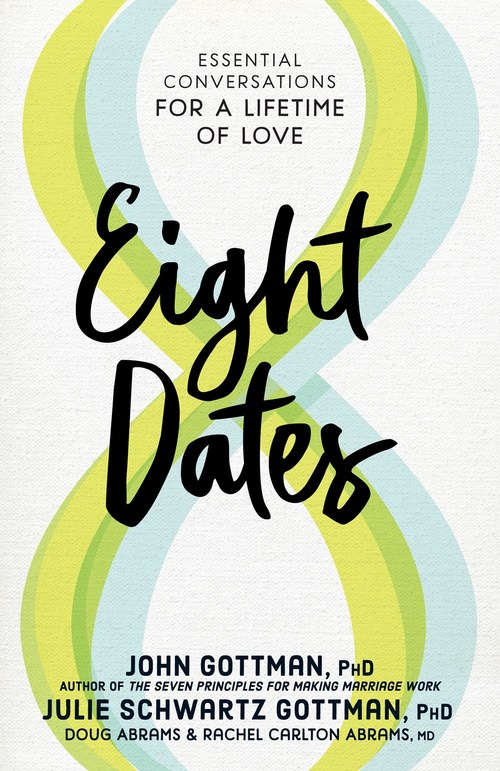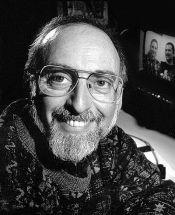 Essential Conversations for a Lifetime of Love
Strengthen and deepen your love with a fun, ingenious program of eight life-changing conversations—on essential topics such as money, sex, and trust—from two of the world's leading marriage researchers and clinicians.
Navigating the challenges of long-term commitment takes effort—and it just got simpler, with this empowering, step-by-step guide to communicating about the things that matter most to you and your partner. Drawing on forty years of research from their world-famous Love Lab, Dr. John Gottman and Dr. Julie Schwartz Gottman invite couples on eight fun, easy, and profoundly rewarding dates, each one focused on a make-or-break issue: trust, conflict, sex, money, family, adventure, spirituality, and dreams.
Interactive activities and prompts provide motivation to stay open, stay curious, and, most of all, stay talking to each other. And the range—from the four skills you need for intimate conversation (including Put Into Words What You Are Feeling) to tips on being honest about your needs, while also validating your partner's own emotions—will resonate, whether you're newly together or a longtime couple looking to fortify your bond. You will discover (or rediscover) your partner like never before—and be able to realize your hopes and dreams for the love you desire and deserve.
Self-Help Relationships [Workman Publishing Company, On Sale: February 5, 2019, Paperback / e-Book, ISBN: 9781523504466 / eISBN: 9781523505562]
---
Featured January 28, 2020
on Good Morning Texas - Buy The Book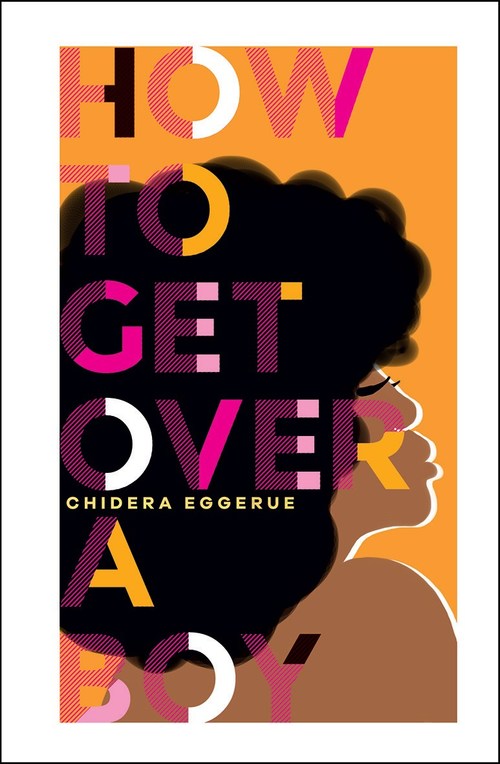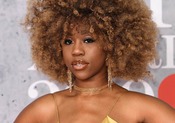 Are you fed up with thinking about that guy every minute of every waking hour, when he doesn't even reply to your texts? Are you reeling from the pain of a break-up, unsure of where to turn? Are you single and looking to be happy with your choices in the face of society's constant questioning? In How to Get Over a Boy, bestselling author Chidera Eggerue will show you, once and for all, how to reframe the stale goal of finding a man. She will equip you with tangible and applicable solutions for every part of your dating life, helping you recognise that men hold as much power in our romantic lives as we grant them. In the past, dating books tend to lean more into the territory of 'how to make him find you hot!', 'how to make him jealous!', 'how to get him to propose!'. But these how-tos are placing men on a pedestal of being 'the prize'. Men are NEVER the prize. You are. Let The Slumflower show you why.
Self-Help Relationships [Quadrille Publishing, On Sale: February 6, 2020, Hardcover / e-Book, ISBN: 9781787134805 / eISBN: 9781787134812]
---
Featured January 28, 2020
on Good Morning Texas - Buy The Book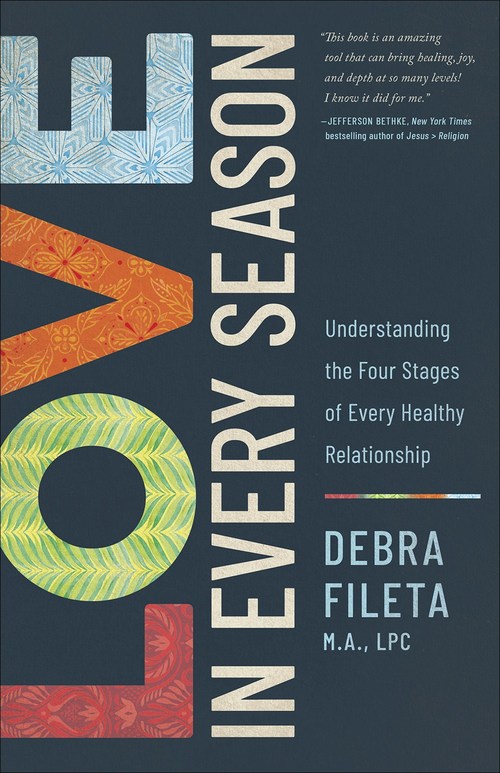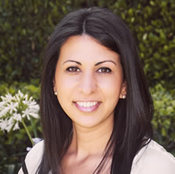 Understanding the Four Stages of Every Healthy Relationship
Four Seasons That Will Make Or Break Your Relationship

Every relationship goes through four life-changing seasons that play a pivotal role in taking your relationship to the next level. But depending on how you navigate each season, your relationship will either strengthen and grow, or it will slowly begin to fade.

Maybe your relationship is in the first blooms of spring, when friendship takes root and attraction blossoms.

Maybe you're in the season of summer, and things are starting to heat up--spiritually, emotionally, and physically.

Maybe you're deep in fall, and your true colors are starting to shine through.

Or maybe you're in winter, when the passion cools down and it would be all too easy to let the relationship freeze over.

Whether you're single, dating, engaged or married, join author, counselor, and relationship expert Debra Fileta, creator of TrueLoveDates.com, as she takes you on an eye-opening psychological and spiritual journey through the four seasons of every healthy relationship. You'll learn to...
Recognize each season as it comes and navigate it with intention, focus, and practical steps.
Avoid the pitfalls of each stage by preparing for the hard moments and seeing them as opportunities to grow and connect.
Celebrate not just the magical moments of each season, but the day-to-day choices that pave the way for a lasting relationship.
No matter what your relationship status, you're invited on a journey to strengthen and grow your love in every season.
Self-Help Relationships [Harvest House Publishers, On Sale: January 14, 2020, Paperback / e-Book, ISBN: 9780736977593 / eISBN: 9780736977609]
---
Featured January 28, 2020
on Good Morning Texas - Buy The Book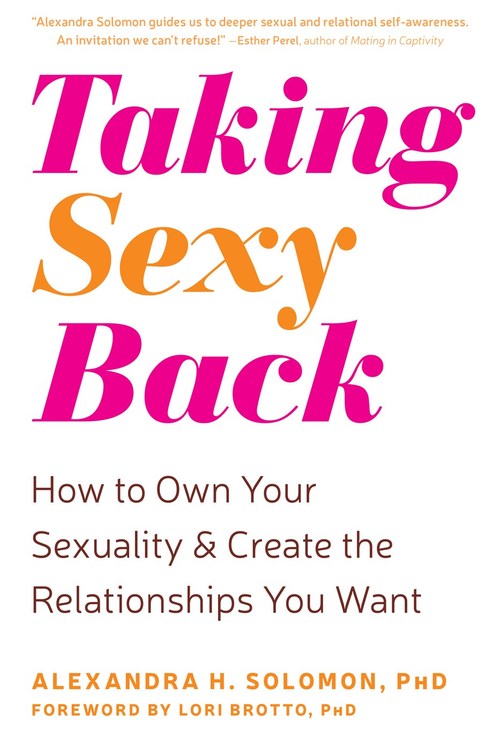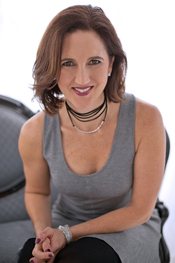 How to Own Your Sexuality and Create the Relationships You Want
It is time for a newsexual revolution. It's time to take sexy back.
As women, we're expected to be sexy, but not sexual. We're bombarded with conflicting, shame-inducing, and disempowering messages about sex, instead of being encouraged to connect with our true sexual selves. Sexy gets reduced to a performance, leaving us with little to no space to reckon with the complexities of sexuality.

In a culture intent on telling you who and how to be, standing in your truth is revolutionary.

From relationship expert Alexandra Solomon—author of Loving Bravely—Taking Sexy Back is a groundbreaking guide to deepening your connection to yourself, honoring your desires, and cultivating authentic intimate connections. On these pages, you'll discover how to deepen your sexual self-awareness, and use that awareness to create experiences that not only pleasure, but elevate, expand, and heal you. You'll learn to understand your boundaries, communicate what feels good, and bring mindfulness and self-compassion to sex. Most importantly, you'll embrace your sexuality as an evolving, essential, and beautiful part of your life.

Sex is about more than what your partner enjoys or finds sexy. It's about more than having an orgasm or finding the "right" positions. It's about you. It's time to take your sexy back!
Self-Help Relationships [New Harbinger Publications, On Sale: February 2, 2020, Hardcover / e-Book, ISBN: 9781684033461 / eISBN: 9781684033485]
---
Featured January 1, 2020
on News at 4: Wednesday Reads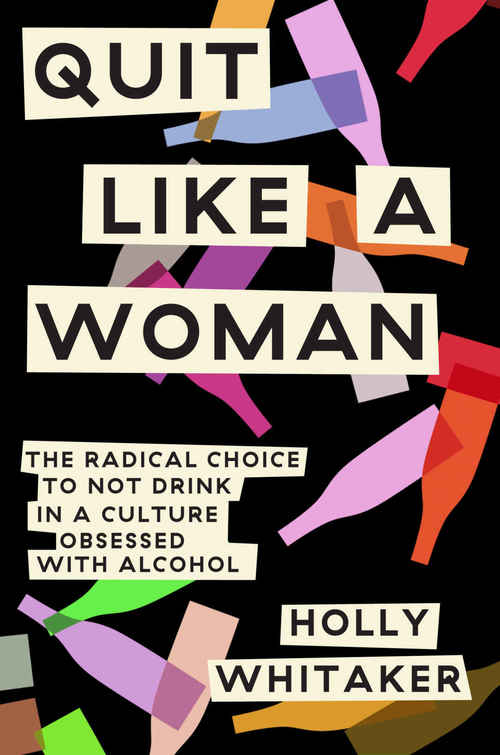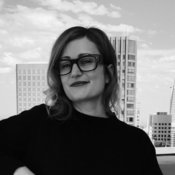 The founder of a female-focused recovery program offers a radical new path to sobriety.

"You don't know how much you need this book, or maybe you do. Either way, it will save your life."—Melissa Hartwig Urban, Whole30 co-founder and CEO

We live in a world obsessed with drinking. We drink at baby showers and work events, brunch and book club, graduations and funerals. Yet no one ever questions alcohol's ubiquity—in fact, the only thing ever questioned is why someone doesn't drink. It is a qualifier for belonging and if you don't imbibe, you are considered an anomaly. As a society, we are obsessed with health and wellness, yet we uphold alcohol as some kind of magic elixir, though it is anything but.

When Holly Whitaker decided to seek help after one too many benders, she embarked on a journey that led not only to her own sobriety, but revealed the insidious role alcohol plays in our society and in the lives of women in particular. What's more, she could not ignore the ways that alcohol companies were targeting women, just as the tobacco industry had successfully done generations before. Fueled by her own emerging feminism, she also realized that the predominant systems of recovery are archaic, patriarchal, and ineffective for the unique needs of women and other historically oppressed people—who don't need to lose their egos and surrender to a male concept of God, as the tenets of Alcoholics Anonymous state, but who need to cultivate a deeper understanding of their own identities and take control of their lives. When Holly found an alternate way out of her own addiction, she felt a calling to create a sober community with resources for anyone questioning their relationship with drinking, so that they might find their way as well. Her resultant feminine-centric recovery program focuses on getting at the root causes that lead people to overindulge and provides the tools necessary to break the cycle of addiction, showing us what is possible when we remove alcohol and destroy our belief system around it.

Written in a relatable voice that is honest and witty, Quit Like a Woman is at once a groundbreaking look at drinking culture and a road map to cutting out alcohol in order to live our best lives without the crutch of intoxication. You will never look at drinking the same way again.
Self-Help | Self-Help Health [Dial Press, On Sale: December 31, 2019, Hardcover / e-Book, ISBN: 9781984825056 / eISBN: 9781984825063]
---
Featured December 11, 2019
on News at 4: Wednesday Reads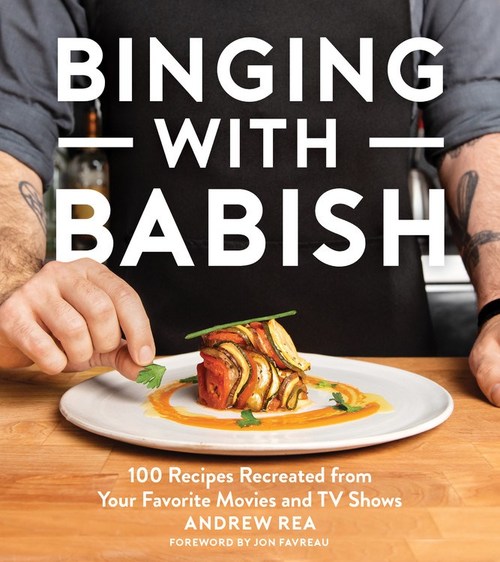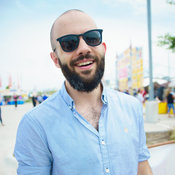 100 Recipes Recreated from Your Favorite Movies and TV Shows
NEW YORK TIMES BESTSELLER!
The book that 5 million fans of Binging with Babish on YouTube have been waiting for!

The internet cooking show Binging with Babish has taken YouTube by storm with views as high as 12 million per episode. For each video, Andrew Rea, a self-proclaimed movie and TV buff, teaches a recipe based on a favorite TV show or film, such as the babka from the classic Seinfeld episode, the beef bourguignon from Julie & Julia, or the timpano from Big Night. This cookbook includes these and other fan-favorite recipes. Some are so delicious that you'll want to make them for dinner right away, like Bubba's shrimp from Forrest Gump, while others can be saved for impressing a loved one—like the chocolate lava cake from Jon Favreau's Chef, which the actor/director (who also wrote the foreword) asked to make during a guest appearance on Rea's show. Complete with behind-the-scenes stories and never-seen-before photos, as well as answers to frequently asked fan questions, Binging with Babish is a must-have companion to the wildly popular YouTube show.
Cookbooks [Houghton Mifflin Harcourt, On Sale: October 22, 2019, Hardcover / e-Book, ISBN: 9781328589897 / eISBN: 9781328592385]
---
Featured November 20, 2019
on News at 4: Wednesday Reads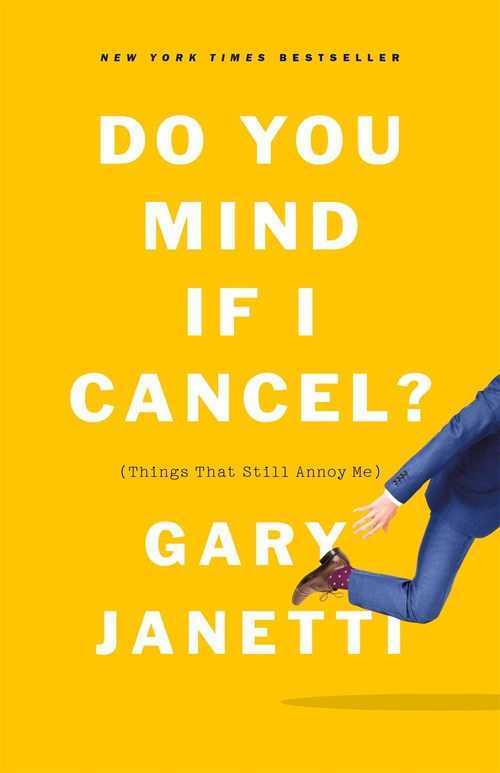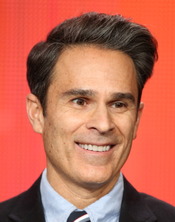 (Things That Still Annoy Me)
The Instant New York Times Bestseller

"From "Family Guy" to his own Instagram account, Janetti has been behind some of his generation's greatest comedy. This book of essays is no exception."
— The New York Times

Fans of David Sedaris, Jenny Lawson, and Tina Fey… meet your new friend Gary Janetti.

Gary Janetti, the writer and producer for some of the most popular television comedies of all time, and creator of one of the most wickedly funny Instagram accounts there is, now turns his skills to the page in a hilarious, and poignant book chronicling the pains and indignities of everyday life.
Gary spends his twenties in New York, dreaming of starring on soap operas while in reality working at a hotel where he lusts after an unattainable colleague and battles a bellman who despises it when people actually use a bell to call him. He chronicles the torture of finding a job before the internet when you had to talk on the phone all the time, and fantasizes, as we all do, about who to tell off when he finally wins an Oscar. As Gary himself says, "These are essays from my childhood and young adulthood about things that still annoy me."
Original, brazen, and laugh out loud funny, Do You Mind If I Cancel? is something not to be missed.
Humor [Flatiron, On Sale: October 22, 2019, Hardcover / e-Book, ISBN: 9781250225825 / eISBN: 9781250225849]
---
Featured November 13, 2019
on News at 4: Wednesday Reads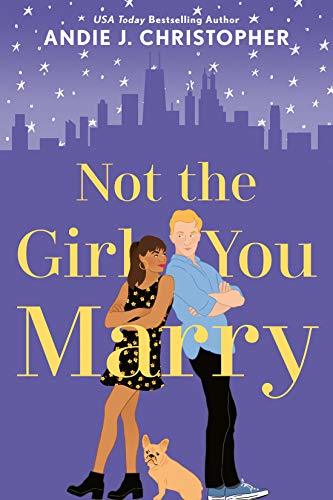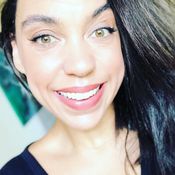 How To Lose a Guy in 10 Days gets a millennial makeover in this romantic comedy by USA Today bestselling author Andie J. Christopher.
Jack Nolan is a gentleman, a journalist, and unlucky in love. His viral success has pigeon-holed him as the how- to guy for a buzzy, internet media company instead of covering hard-hitting politics. Fed up with his fluffy articles and the app-based dating scene as well, he strikes a deal with his boss to write a final piece de resistance: How to Lose a Girl. Easier said than done when the girl he meets is Hannah Mayfield, and he's not sure he wants her to dump him.
Hannah is an extremely successful event planner who's focused on climbing the career ladder. Her firm is one of the most prestigious in the city, and she's determined to secure her next promotion. But Hannah has a bit of an image problem. She needs to show her boss that she has range, including planning dreaded, romantic weddings. Enter Jack. He's the perfect man to date for a couple weeks to prove to her boss that she's not scared of feelings.
Before Jack and Hannah know it, their fake relationship starts to feel all too real—and neither of them can stand to lose each other.
Romance Contemporary [Berkley, On Sale: November 12, 2019, Trade Size / e-Book, ISBN: 9781984802682 / eISBN: 9781984802699]

A vivacious, modern romance with fresh and fun storytelling!


A vivacious, modern romance with fresh and fun storytelling!

---
Featured November 6, 2019
on News at 4: Wednesday Reads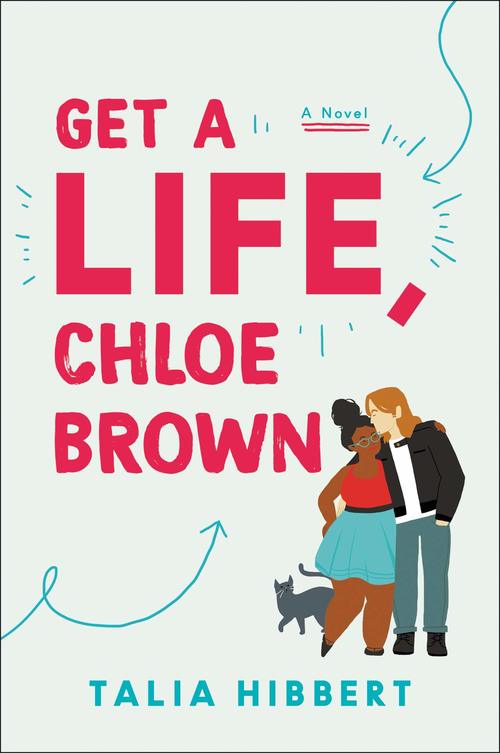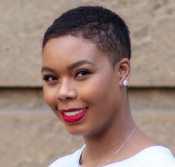 Talia Hibbert, one of contemporary romance's brightest new stars, delivers a witty, hilarious romantic comedy about a woman who's tired of being "boring" and recruits her mysterious, sexy neighbor to help her experience new things—perfect for fans of Sally Thorne, Jasmine Guillory, and Helen Hoang.
Chloe Brown is a chronically ill computer geek with a goal, a plan, and a list. After almost—but not quite—dying, she's come up with seven directives to help her "Get a Life", and she's already completed the first: finally moving out of her glamourous family's mansion. The next items?
Enjoy a drunken night out.
Ride a motorcycle.
Go camping.
Have meaningless but thoroughly enjoyable sex.
Travel the world with nothing but hand luggage.
And... do something bad.
But it's not easy being bad, even when you've written step-by-step guidelines on how to do it correctly. What Chloe needs is a teacher, and she knows just the man for the job.
Redford 'Red' Morgan is a handyman with tattoos, a motorcycle, and more sex appeal than ten-thousand Hollywood heartthrobs. He's also an artist who paints at night and hides his work in the light of day, which Chloe knows because she spies on him occasionally. Just the teeniest, tiniest bit.
But when she enlists Red in her mission to rebel, she learns things about him that no spy session could teach her. Like why he clearly resents Chloe's wealthy background. And why he never shows his art to anyone. And what really lies beneath his rough exterior…
Romance Contemporary [Avon, On Sale: November 5, 2019, Paperback / e-Book, ISBN: 9780062941206 / eISBN: 9780062941220]

Vibrant, fresh, and super sexy. . .


Vibrant, fresh, and super sexy. . .

---
1 - 12 of 687 ( First | more )
As WFAA-TV Literary contributor on ABC Channel 8 in the Dallas - Fort Worth area, Gwen Reyes presents books or other literary news each Wednesday on the 4 pm news cast and during the month on Good Morning Texas. Catch the video of the segments on our YouTube channel.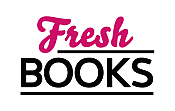 New Year, Great Reads for January