1 - 12 of 592 ( First | more )
Featured June 30, 2017
on Good Morning Texas - Buy The Book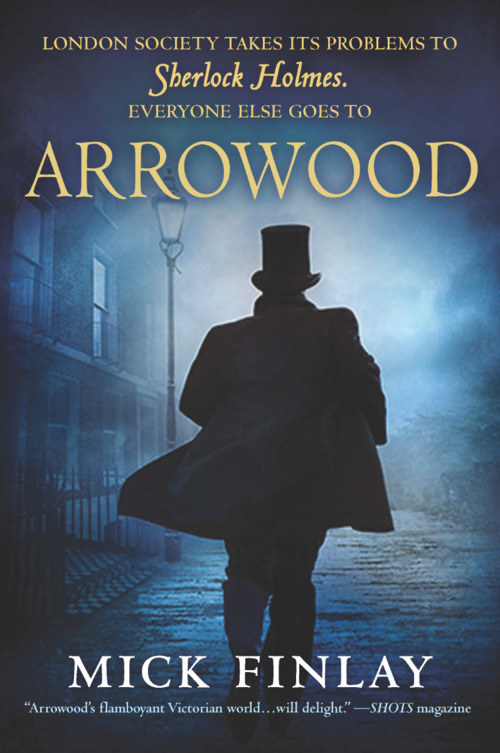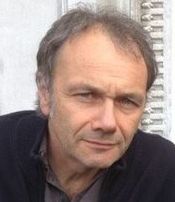 1895
London is scared. A killer haunts the city's streets; the poor are hungry; crime bosses are taking control; the police force is stretched to the breaking point.
The rich turn to Sherlock Holmes, but the celebrated private detective rarely visits the densely populated streets of South London, where the crimes are sleazier and the people are poorer.
In the dark corner of Southwark, victims turn to a man who despises Holmes, his wealthy clientele and his showy forensic approach to crime: Arrowood—self-taught psychologist, occasional drunkard and private investigator.
When a man mysteriously disappears and Arrowood's best lead is viciously stabbed before his eyes, he and his sidekick Barnett face their toughest quest yet: to capture the head of the most notorious gang in London…
In the bestselling tradition of Anthony Horowitz and Andrew Taylor, this gloriously dark crime debut will haunt readers long after the final page has been turned.
Thriller Historical | Mystery Historical [MIRA, On Sale: July 18, 2017, Trade Size / e-Book, ISBN: 9780778330943 / eISBN: 9781488025136]
---
Featured June 28, 2017
on News at 4: Wednesday Reads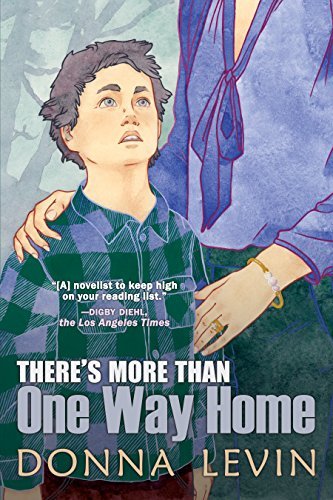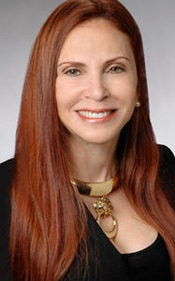 Anna Kagen seems to have it all: She's young, beautiful, and married to a wealthy, prominent man.
But within the walls of her San Francisco mansion, she spends her time dodging her husband's barbs and hunting down potential friends for her son, Jack, a 10-year-old on the autistic spectrum.
That old life suddenly seems idyllic when, on a school field trip, she makes the small error in judgment that sets in motion a chain of events that leads to another boy's death. Suddenly Jack is a suspect, her husband's career is in jeopardy, and Anna has to choose between loyalty to her son ... and what may be her one chance at happiness.
Mystery | Women's Fiction [Chickadee Prince Books, On Sale: May 1, 2017, Paperback / e-Book, ISBN: 9780991327461 / ]
---
Featured June 7, 2017
on News at 4: Wednesday Reads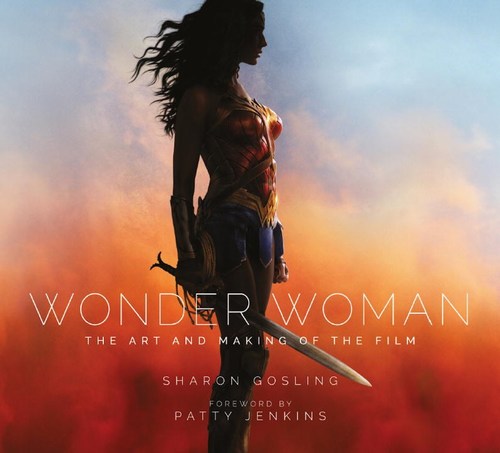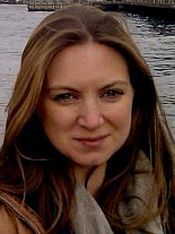 Patty Jenkins' Wonder Woman sees the hero brought to the big screen for the first time in her own movie, and fully realizes the breathtaking wonder, strength, and grace of such an historic character. Wonder Woman: The Art & Making of the Film celebrates the creation of this groundbreaking movie, taking fans on a voyage of discovery through the world of Wonder Woman. Showcasing the earliest concept art, set and costume designs, sketches and storyboards, the book delves deep into the filmmaking process, from creating the stunning island of Themyscira to the war-torn trenches and towns of First World War Europe.
This official companion explores the Amazons' rigorous training regimens, their weaponry, armor, Themysciran culture, and the amazing women themselves. With exclusive insights from cast and crew, including director Patty Jenkins, production designer Aline Bonetto, and Diana herself, Gal Gadot, this volume is the ultimate guide to the past, present, and future of one of the most iconic heroes in the world – Wonder Woman.
WONDER WOMAN and all related characters and elements © and TM DC Comics and Warner Bros. Entertainment. (s16)
Non-Fiction [Titan Books, On Sale: May 30, 2017, Hardcover, ISBN: 9781785654626 / ]
---
Featured May 31, 2017
on News at 4: Wednesday Reads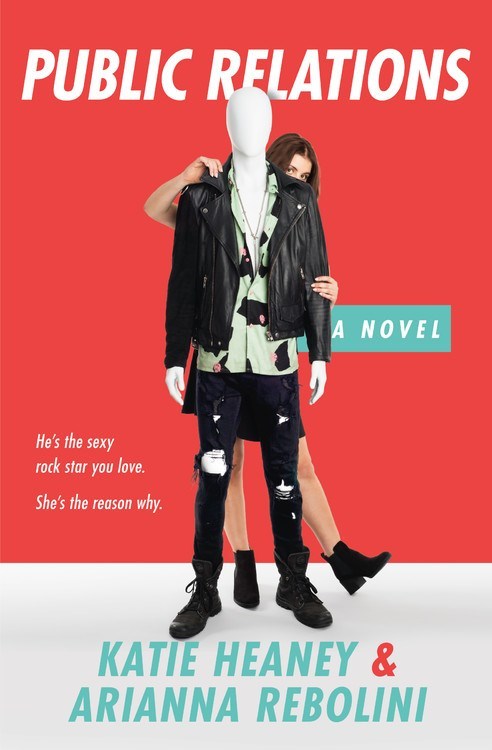 Young PR star Rose Reed is thrown into the big leagues when her boss leaves town the day of the firm's meeting with Archie Fox, a young, hot, internationally famous British singer-songwriter. The meeting is going badly until Rose suggests a staged romance with up-and-coming, young indie star Raya. He'll do it, but only if Rose becomes his publicist.
As the faux-mance between Archie and Raya begins to rehabilitate Archie's faltering career, Rose finds his herself having unexpected, inconvenient and definitely unprofessional feelings for the crooner. But do late night texts and impromptu burrito binges mean he feels the same? In the end, Rose will have to decide whether to let her fantasy crush go, or to risk her reputation to be with the charming, handsome, scoundrel-y but sweet pop star she's grown to love.
With a razor-sharp voice full of wry humor, Public Relations is a fun-filled glimpse behind the curtain of the PR machines that create our favorite celebrities.
Romance | New Adult [Grand Central Publishing, On Sale: May 9, 2017, Paperback / e-Book, ISBN: 9781455595686 / eISBN: 9781455595679]
---
Featured May 25, 2017
on Good Morning Texas - Buy The Book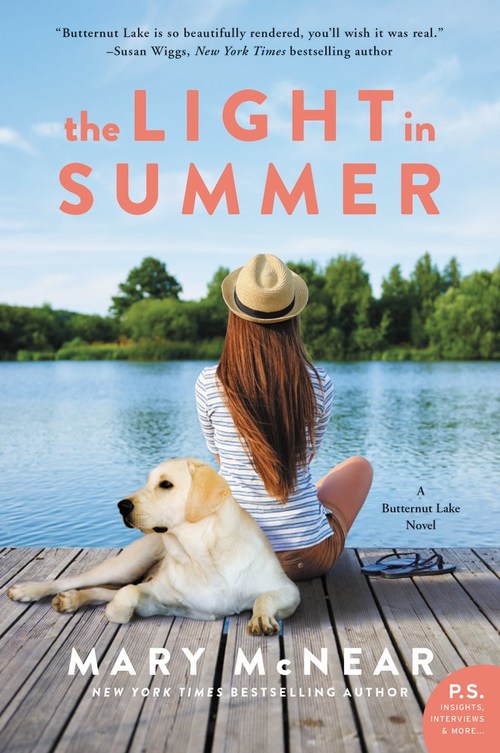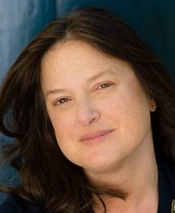 New York Times and USA Today bestselling author Mary McNear brings you home to Butternut Lake and a novel filled with irresistible characters who you will want to call your friends.
It's summertime on Butternut Lake, where the heat of noon is soothed by the cool breezes of the evening, where the pace grows slower, and sometimes, just sometimes, the summer light makes everything clearer...
For the lovely Billy Harper, Butternut Lake is the place she feels most at home, even though lately she feels the only one listening to her is Murphy...her faithful Labrador Retriever. Her teenage son, Luke, has gone from precious to precocious practically overnight. Her friends are wrapped up in their own lives, and Luke's father, Wesley, disappeared before his son was even born. No wonder she prefers to spend time with a good book, especially ones where everything ends in perfection.
But Billy is about to learn that anything is possible during the heady days of summer. Coming to terms with her past—the death of her father, the arrival of Cal Cooper, a complicated man with a definite interest in Billy, even the return of Wesley, will force her to have a little bit of faith in herself and others...and realize that happiness doesn't always mean perfection.
Women's Fiction [William Morrow, On Sale: June 20, 2017, Paperback / e-Book, ISBN: 9780062399373 / eISBN: 9780062399380]
---
Featured May 25, 2017
on Good Morning Texas - Buy The Book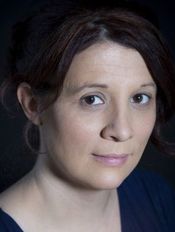 When the world ends, where will you go?
In a breathtakingly vivid and emotionally gripping debut novel, one woman must confront the emptiness in the universe—and in her own heart—when a devastating virus reduces most of humanity to dust and memories.
All Jamie Allenby ever wanted was space. Even though she wasn't forced to emigrate from Earth, she willingly left the overpopulated, claustrophobic planet. And when a long relationship devolved into silence and suffocating sadness, she found work on a frontier world on the edges of civilization. Then the virus hit...
Now Jamie finds herself dreadfully alone, with all that's left of the dead. Until a garbled message from Earth gives her hope that someone from her past might still be alive.
Soon Jamie finds other survivors, and their ragtag group will travel through the vast reaches of space, drawn to the promise of a new beginning on Earth. But their dream will pit them against those desperately clinging to the old ways. And Jamie's own journey home will help her close the distance between who she has become and who she is meant to be...
Science Fiction [Berkley, On Sale: June 13, 2017, Hardcover / e-Book, ISBN: 9780399585111 / eISBN: 9780399585128]
---
Featured May 25, 2017
on Good Morning Texas - Buy The Book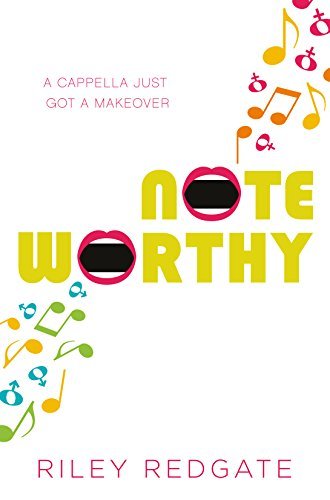 It's the start of Jordan Sun's junior year at the Kensington-Blaine Boarding School for the Performing Arts. Unfortunately, she's an Alto 2, which—in the musical theatre world—is sort of like being a vulture in the wild: She has a spot in the ecosystem, but nobody's falling over themselves to express their appreciation. So it's no surprise when she gets shut out of the fall musical for the third year straight. But then the school gets a mass email: A spot has opened up in the Sharpshooters, Kensington's elite a cappella octet. Worshiped . . . revered . . . all male. Desperate to prove herself, Jordan auditions in her most convincing drag, and it turns out that Jordan Sun, Tenor 1, is exactly what the Sharps are looking for.
Young Adult Contemporary [Abrams, On Sale: May 2, 2017, Hardcover / e-Book, ISBN: 9781419723735 / ]
---
Featured May 25, 2017
on Good Morning Texas - Buy The Book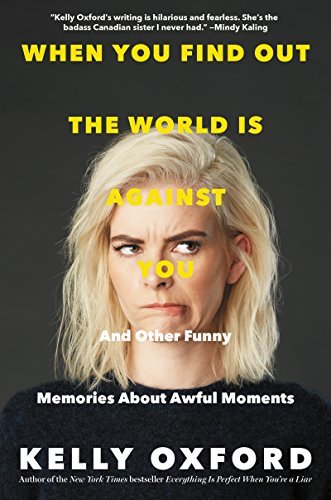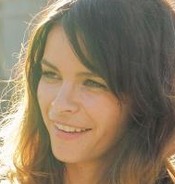 The author of the New York Times bestseller Everything Is Perfect When You're a Liar returns with a deeper and even funnier new collection of essays about the pleasures and perils of living in Kelly Oxford's head.
Kelly Oxford likes to blow up the internet. Whether it is with the kind of Tweets that lead Rolling Stone to name her one of the Funniest People on Twitter or with pictures of her hilariously adorable family (human and animal) or with something much more serious, like creating the hashtag #NotOkay, where millions of women came together to share their stories of sexual assault, Kelly has a unique, razor-sharp perspective on modern life. As a screen writer, professional sh*t disturber, wife and mother of three, Kelly is about everything but the status quo.
Perfect for anyone who ever wished David Sedaris and Mindy Kaling would just finally write a book together already, When You Find Out the World is Against You is filled with the biting, wise, and laugh-out-loud insights that have won Kelly legions of fans. Whether she's detailing her obsession as an eleven-year-old with going to camp so she can become a "kissing bandit," exploring the bittersweet boredom that so often accompanies parenthood, calling out the insanity of a posse of internet poodle vigilantes, writing bracingly about the anxiety that has plagued her as long as she can remember or taking us to ride shotgun as she stalks her husband on an accidental date with another man, When You Find Out the World Is Against You is Kelly at her most honest and disarmingly funny best. Her comedic skill, down-to-earth voice, and bull's-eye observations on the absurdity of modern life mean there is nothing quite like seeing the world through Kelly's eyes.
Humor [Dey Street, On Sale: April 18, 2017, Hardcover / e-Book, ISBN: 9780062322777 / ]
---
Featured May 25, 2017
on Good Morning Texas - Buy The Book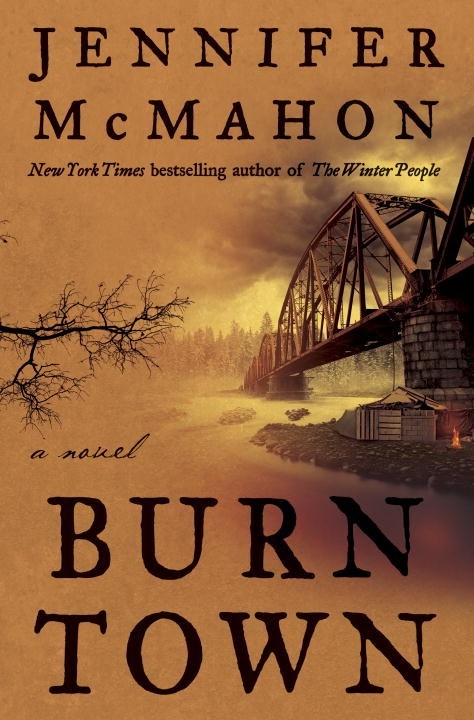 Ashford, Vermont, might look like your typical sleepy New England college town, but to the shadowy residents who live among the remains of its abandoned mills and factories, it's known as "Burntown." Eva Sandeski, known as "Necco" on the street, has been a part of this underworld for years, ever since the night her father Miles drowned in a flood that left her and her mother Lily homeless. A respected professor, Miles was also an inventor of fantastic machines, including one so secret that the plans were said to have been stolen from Thomas Edison's workshop. According to Lily, it's this machine that got Miles murdered. Necco has always written off this claim as the fevered imaginings of a woman consumed by grief. But when Lily dies under mysterious circumstances, and Necco's boyfriend is murdered, she's convinced her mother was telling the truth. Now, on the run from the man called "Snake Eyes," Necco must rely on other Burntown outsiders to survive. There are the "fire eaters," mystical women living off the grid in a campsite on the river's edge, practicing a kind of soothsaying inspired by powerful herbs called "the devil's snuff"; there's Theo, a high school senior who is scrambling to repay the money she owes a dangerous man; and then there's Pru, the cafeteria lady with a secret life. As the lives of these misfits intersect, and as the killer from the Sandeski family's past draws ever closer, a story of edge-of-your-seat suspense begins to unfurl with classic Jennifer McMahon twists and surprises.
Thriller [Doubleday, On Sale: April 25, 2017, Hardcover / e-Book, ISBN: 9780385541367 / eISBN: 9780385541374]
---
Featured May 24, 2017
on News at 4: Wednesday Reads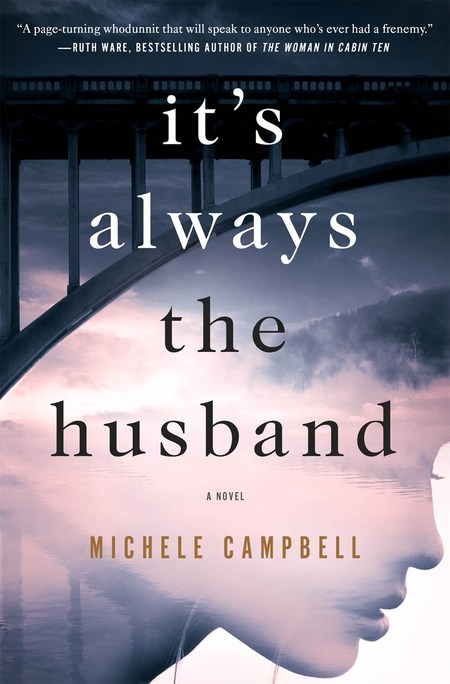 Kate, Aubrey, and Jenny first met as college roommates and soon became inseparable, despite being as different as three women can be. Kate was beautiful, wild, wealthy, and damaged. Aubrey, on financial aid, came from a broken home, and wanted more than anything to distance herself from her past. And Jenny was a striver—brillliant, ambitious, and determined to succeed. As an unlikely friendship formed, the three of them swore they would always be there for each other.
But twenty years later, one of them is standing at the edge of a bridge, and someone is urging her to jump.
How did it come to this?
Kate married the gorgeous party boy, Aubrey married up, and Jenny married the boy next door. But how can these three women love and hate each other? Can feelings this strong lead to murder? When one of them dies under mysterious circumstances, will everyone assume, as is often the case, that it's always the husband?
A suspenseful, absorbing novel that examines the complexities of friendship, It's Always the Husband will keep readers guessing right up to its shocking conclusion.
Women's Fiction | Thriller Psychological [St. Martin's Press, On Sale: May 16, 2017, Hardcover / e-Book, ISBN: 9781250081803 / eISBN: 9781250081827]

A suspense that will not end as you expect! Seriously... it'll leave you hanging off a cliff!


Death ties three college friends together through betrayal


A suspense that will not end as you expect! Seriously... it'll leave you hanging off a cliff!


Death ties three college friends together through betrayal

---
Featured April 5, 2017
on News at 4: Wednesday Reads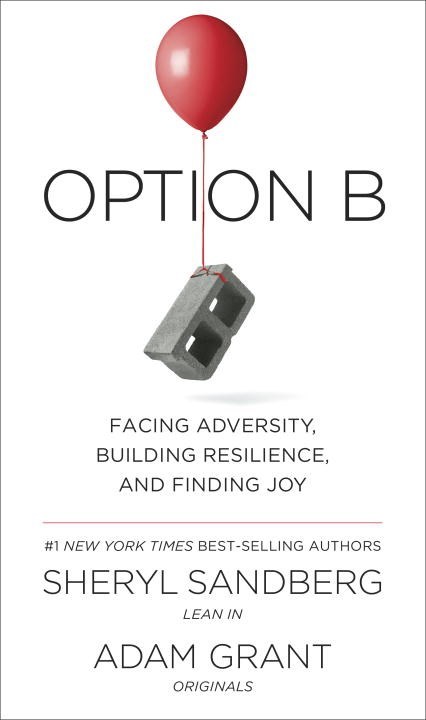 Facing Adversity, Building Resilience, and Finding Joy
From Facebook's COO and Wharton's top-rated professor, the #1 New York Times best-selling authors of LEAN IN and ORIGINALS: a powerful, inspiring, and practical book about building resilience and moving forward after life's inevitable setbacks. After the sudden death of her husband, Sheryl Sandberg felt certain that she and her children would never feel pure joy again. "I was in 'the void,'" she writes, "a vast emptiness that fills your heart and lungs and restricts your ability to think or even breathe." Her friend Adam Grant, a psychologist at Wharton, told her there are concrete steps people can take to recover and rebound from life-shattering experiences. We are not born with a fixed amount of resilience. It is a muscle that everyone can build.
OPTION B combines Sheryl's personal insights with Adam's eye-opening research on finding strength in the face of adversity. Beginning with the gut-wrenching moment when she finds her husband, Dave Goldberg, collapsed on a gym floor, Sheryl opens up her heart—and her journal—to describe the acute grief and isolation she felt in the wake of his death. But Option B goes beyond Sheryl's loss to explore how a broad range of people have overcome hardships including illness, job loss, sexual assault, natural disasters, and the violence of war. Their stories reveal the capacity of the human spirit to persevere . . . and to rediscover joy.
Resilience comes from deep within us and from support outside us. Even after the most devastating events, it is possible to grow by finding deeper meaning and gaining greater appreciation in our lives. Option B illuminates how to help others in crisis, develop compassion for ourselves, raise strong children, and create resilient families, communities, and workplaces. Many of these lessons can be applied to everyday struggles, allowing us to brave whatever lies ahead. Two weeks after losing her husband, Sheryl was preparing for a father-child activity. "I want Dave," she cried. Her friend replied, "Option A is not available," and then promised to help her make the most of Option B.
We all live some form of Option B. This book will help us all make the most of it.
Non-Fiction [Knopf, On Sale: April 24, 2017, Hardcover / e-Book, ISBN: 9781524732684 / eISBN: 9781524732691]
---
Featured March 29, 2017
on News at 4: Wednesday Reads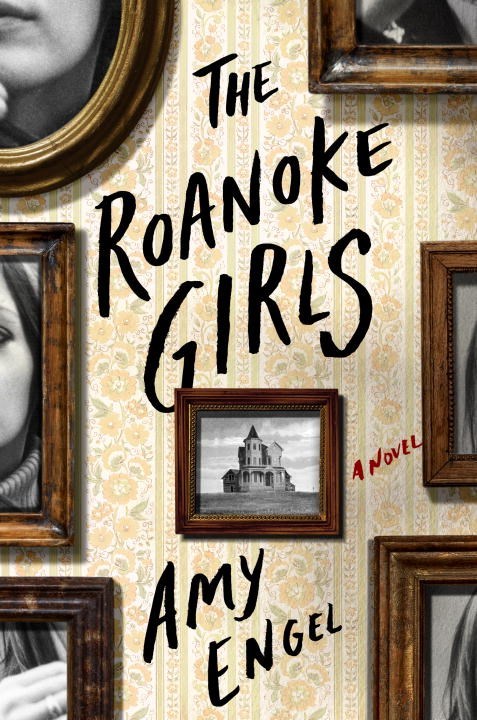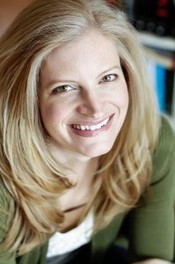 "Roanoke girls never last long around here. In the end, we either run or we die."
After her mother's suicide, fifteen year-old Lane Roanoke came to live with her grandparents and fireball cousin, Allegra, on their vast estate in rural Kansas. Lane knew little of her mother's mysterious family, but she quickly embraced life as one of the rich and beautiful Roanoke girls. But when she discovered the dark truth at the heart of the family, she ran…fast and far away.
Eleven years later, Lane is adrift in Los Angeles when her grandfather calls to tell her Allegra has gone missing. Did she run too? Or something worse? Unable to resist his pleas, Lane returns to help search, and to ease her guilt at having left Allegra behind. Her homecoming may mean a second chance with the boyfriend whose heart she broke that long ago summer. But it also means facing the devastating secret that made her flee, one she may not be strong enough to run from again.
As it weaves between Lane's first Roanoke summer and her return, The Roanoke Girls shocks and tantalizes, twisting its way through revelation after mesmerizing revelation, exploring the secrets families keep and the fierce and terrible love that both binds them together and rips them apart.
Suspense | Thriller [Crown, On Sale: March 7, 2017, Hardcover / e-Book, ISBN: 9781101906668 / eISBN: 9781101906675]
---
1 - 12 of 592 ( First | more )
As WFAA-TV Literary contributor on ABC Channel 8 in the Dallas - Fort Worth area, Gwen Reyes presents books or other literary news each Wednesday on the 4 pm news cast and during the month on Good Morning Texas. Catch the video of the segments on our YouTube channel.