1 - 12 of 646 ( First | more )
Featured August 15, 2018
on Good Morning Texas - Buy The Book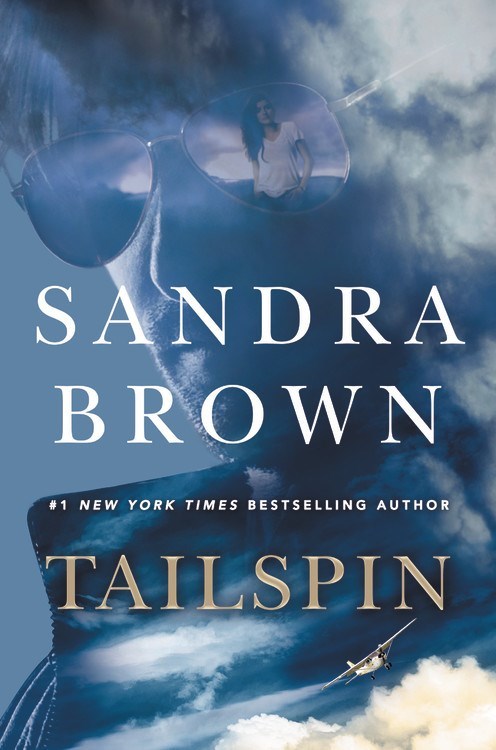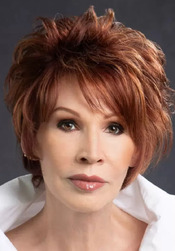 #1 New York Times bestselling author Sandra Brown returns with a potent fusion of tantalizing suspense and romance, in a thriller about a reckless pilot caught in a race against time.
Rye Mallett, a fearless "freight dog" pilot charged with flying cargo to far-flung locations, is often rough-spoken, usually unshaven, and he never gets the regulation eight hours of shut-eye before a flight; but he does have a rock-solid reputation: he will fly in the foulest weather, day or night, and deliver the goods safely to their destination. So, when Rye is asked to fly into a completely fogbound Northern Georgia town and deliver a mysterious black box to a Dr. Lambert, he doesn't ask why--he just ups his price.
As Rye's plane nears the isolated landing strip, more trouble than inclement weather awaits him. He is greeted first by a sabotage attempt that causes him to crash land, and then by Dr. Brynn O'Neal, who claims she was sent for the box in Dr. Lambert's stead. Despite Rye's "no-involvement" policy when it comes other people's problems, he finds himself irresistibly drawn to the intrigue surrounding his cargo...and to the mysterious and attractive Brynn O'Neal.
Soon Rye and Brynn are in a treacherous 48-hour race to deliver the box before time runs out. With the hours slipping by and everyone from law enforcement officials to hired thugs hot on their heels, the two must protect their valuable cargo from those who would kill for it--that is, if they can trust each other.
Thriller | Suspense | Romance Suspense [Grand Central Publishing, On Sale: August 7, 2018, Hardcover / e-Book, ISBN: 9781455572168 / eISBN: 9781455572120]

Like the finest wine, Sandra Brown only gets better, and better, and better with time


Like the finest wine, Sandra Brown only gets better, and better, and better with time

---
Featured August 8, 2018
on News at 4: Wednesday Reads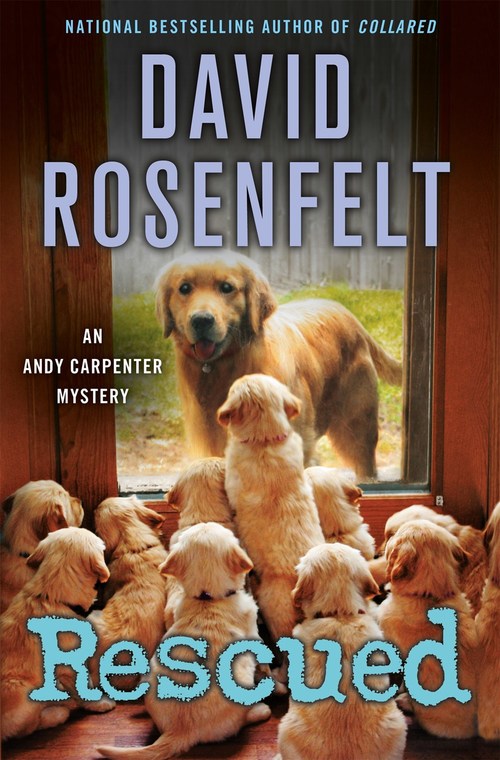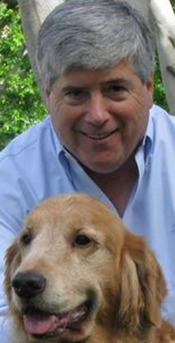 In Rescued, David Rosenfelt again delights his readers with the charm and wit they've come to expect. Even the most fervent fans of the sardonic Andy Carpenter and his team will be enthralled by this latest case, where the stakes have never been higher.
Defense lawyer Andy Carpenter is reluctant to take on any more cases. He'd much rather spend his time working for his dog rescue organization, the Tara Foundation, than find himself back in a courtroom. However, when a truck carrying over seventy dogs from the South to the rescue-friendly northeast turns up with a murdered driver, Andy can't help but get involved.
Of course Andy is eager to help the dogs, many of whom come to the Tara Foundation while awaiting forever homes – it's the man accused of murder who he has a problem defending. The accused just happens to be his wife Laurie's ex-fiance; her tall, good looking, ex-Marine ex-fiance. Even though he acknowledges having argued with the victim, he swears that he is not a killer, and though he would rather not, Andy has to admit he believes he's telling the truth.
For Andy, even with dozens of successful cases behind him, this case that his wife insists he take may prove to be his most difficult.
Mystery Pet Lovers | Mystery Private Eye [Minotaur Books, On Sale: July 17, 2018, Hardcover / e-Book, ISBN: 9781250133069 / eISBN: 9781250133083]
---
Featured August 1, 2018
on News at 4: Wednesday Reads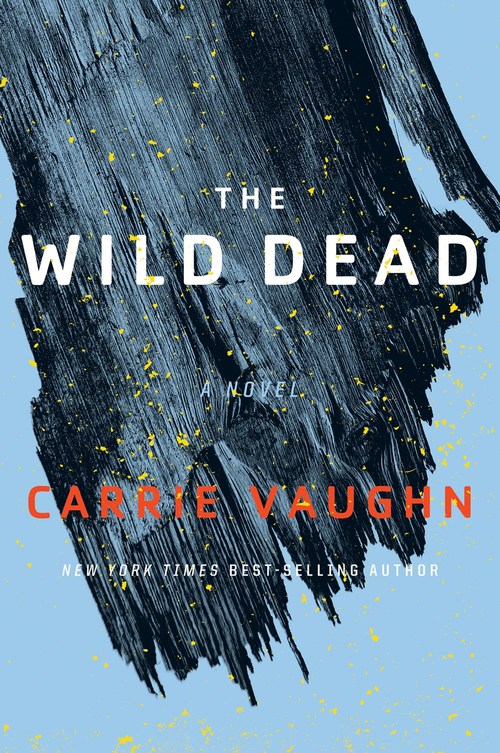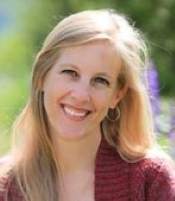 Mysteries and murder abound in the sequel to the Philip K. Dick Award–winning Bannerless
A century after environmental and economic collapse, the people of the Coast Road have rebuilt their own sort of civilization, striving not to make the mistakes their ancestors did. They strictly ration and manage resources, including the ability to have children. Enid of Haven is an investigator, who with her new partner, Teeg, is called on to mediate a dispute over an old building in a far-flung settlement at the edge of Coast Road territory. The investigators' decision seems straightforward — and then the body of a young woman turns up in the nearby marshland. Almost more shocking than that, she's not from the Coast Road, but from one of the outsider camps belonging to the nomads and wild folk who live outside the Coast Road communities. Now one of them is dead, and Enid wants to find out who killed her, even as Teeg argues that the murder isn't their problem. In a dystopian future of isolated communities, can our moral sense survive the worst hard times?
Science Fiction | Dystopian [John Joseph Adams/Mariner Books, On Sale: July 17, 2018, Trade Size / e-Book, ISBN: 9780544947313 / eISBN: 9780544947641]

The search for truth may have unexpected answers...


The search for truth may have unexpected answers...

---
Featured July 25, 2018
on News at 4: Wednesday Reads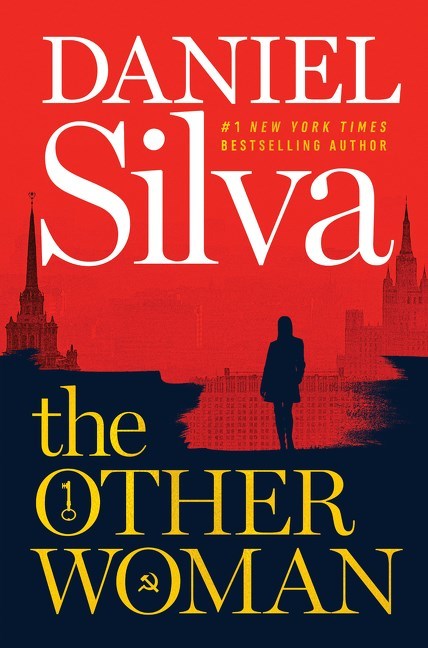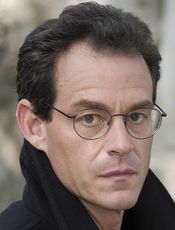 From Daniel Silva, the #1 New York Times–bestselling author, comes a modern masterpiece of espionage, love, and betrayal

She was his best-kept secret …

In an isolated village in the mountains of Andalusia, a mysterious Frenchwoman begins work on a dangerous memoir. It is the story of a man she once loved in the Beirut of old, and a child taken from her in treason's name. The woman is the keeper of the Kremlin's most closely guarded secret. Long ago, the KGB inserted a mole into the heart of the West—a mole who stands on the doorstep of ultimate power.

Only one man can unravel the conspiracy: Gabriel Allon, the legendary art restorer and assassin who serves as the chief of Israel's vaunted secret intelligence service. Gabriel has battled the dark forces of the new Russia before, at great personal cost. Now he and the Russians will engage in a final epic showdown, with the fate of the postwar global order hanging in the balance.

Gabriel is lured into the hunt for the traitor after his most important asset inside Russian intelligence is brutally assassinated while trying to defect in Vienna. His quest for the truth will lead him backward in time, to the twentieth century's greatest act of treason, and, finally, to a spellbinding climax along the banks of the Potomac River outside Washington that will leave readers breathless.

Fast as a bullet, hauntingly beautiful, and filled with stunning double-crosses and twists of plot, The Other Woman is a tour de force that proves once again that "of all those writing spy novels today, Daniel Silva is quite simply the best" (Kansas City Star).

Thriller Spy | Thriller [Harper, On Sale: July 17, 2018, Hardcover / e-Book, ISBN: 9780062834829 / eISBN: 9780062834881]
---
Featured July 18, 2018
on News at 4: Wednesday Reads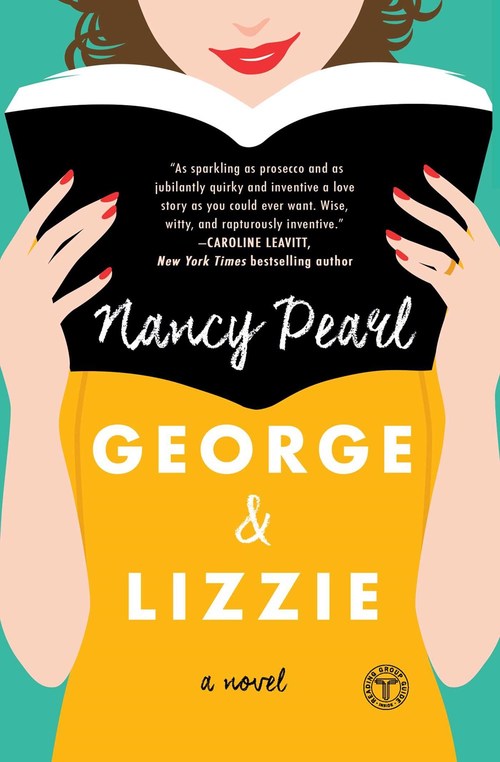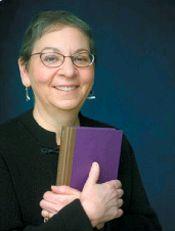 From "America's librarian" and NPR books commentator Nancy Pearl comes an emotionally riveting debut novel about an unlikely marriage at a crossroads.
George and Lizzie have radically different understandings of what love and marriage should be. George grew up in a warm and loving family—his father an orthodontist, his mother a stay-at-home mom—while Lizzie grew up as the only child of two famous psychologists, who viewed her more as an in-house experiment than a child to love.
Over the course of their marriage, nothing has changed—George is happy; Lizzie remains…unfulfilled. When a shameful secret from Lizzie's past resurfaces, she'll need to face her fears in order to accept the true nature of the relationship she and George have built over a decade together.
With pitch-perfect prose and compassion and humor to spare, George and Lizzie is an intimate story of new and past loves, the scars of childhood, and an imperfect marriage at its defining moments.
Romance [Touchstone, On Sale: July 17, 2018, Paperback / e-Book (reprint), ISBN: 9781501162909 / eISBN: 9781501162916]
---
Featured June 27, 2018
on News at 4: Wednesday Reads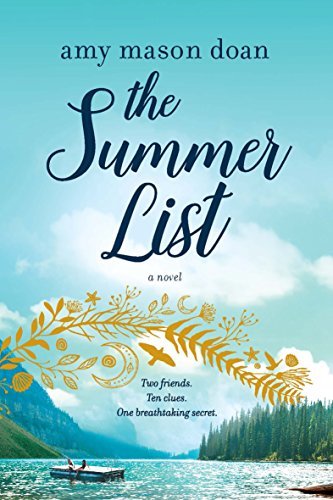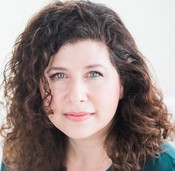 In the tradition of Judy Blume's Summer Sisters, The Summer List is a tender yet tantalizing novel about two friends, the summer night they fell apart, and the scavenger hunt that reunites them decades later—until the clues expose a breathtaking secret that just might shatter them once and for all.

Laura and Casey were once inseparable: as they floated on their backs in the sunlit lake, as they dreamed about the future under starry skies, and as they teamed up for the wild scavenger hunts in their small California lakeside town. Until one summer night, when a shocking betrayal sent Laura running through the pines, down the dock, and into a new life, leaving Casey and a first love in her wake.

But the past is impossible to escape, and now, after seventeen years away, Laura is pulled home and into a reunion with Casey she can't resist—one last scavenger hunt. With a twist: this time, the list of clues leads to the settings of their most cherished summer memories. From glistening Jade Cove to the vintage skating rink, each step they take becomes a bittersweet reminder of the friendship they once shared. But just as the game brings Laura and Casey back together, the clues unravel a stunning secret that threatens to tear them apart…

Mesmerizing and unforgettable, Amy Mason Doan's The Summer List is about losing and recapturing the person who understands you best—and the unbreakable bonds of girlhood.
Women's Fiction [Graydon House, On Sale: June 26, 2018, Trade Size / e-Book, ISBN: 9781525804250 / eISBN: 9781488032868]

A thought-provoking look at friendship and forgiveness...


A thought-provoking look at friendship and forgiveness...

---
Featured June 20, 2018
on News at 4: Wednesday Reads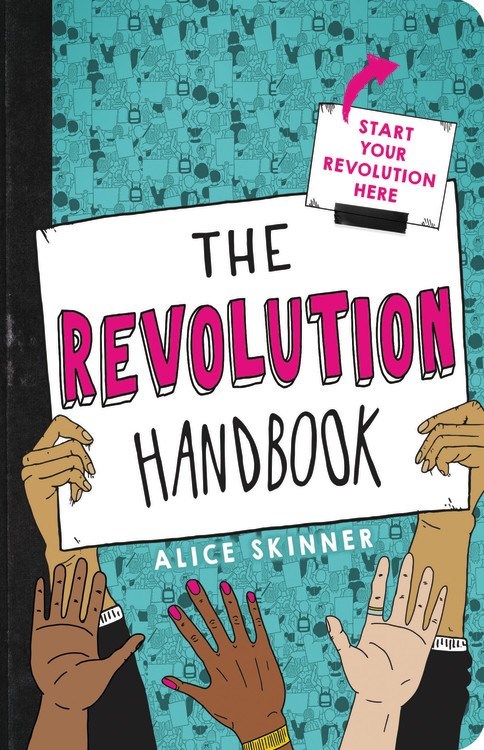 In the vein of Wreck this Journal and Start Where You Are, The Revolution Handbook is an irreverent yet instructive interactive guide to political resistance and standing up for what's right.
Seen the news? Hate it? Don't know what to do next? Start a revolution with artist and activist Alice Skinner's smash-the-patriarchy guided journal-perfect for anyone who dreams of a better world, and wants to help make it a reality.
With dozens of prompts that are both snarky and practical, the Revolution Handbook will get you to stop yelling helplessly at your news feed and start planning your resistance. Fill the interior pages to track the movements you admire and want to join. Plan your arguments on paper BEFORE you get tongue-tied at the dinner table. Log your scripts for calling representatives, make time for self-care, catalog the heroes you want to remember, and even sew Trump's mouth shut.
So what are you waiting for? It's time to grab a pen and start your revolution. Get all your thoughts and emotions out-and get ready to change the world!
Non-Fiction | Self-Help [Poppy, On Sale: June 5, 2018, Paperback, ISBN: 9780316486620 / ]
---
Featured June 13, 2018
on News at 4: Wednesday Reads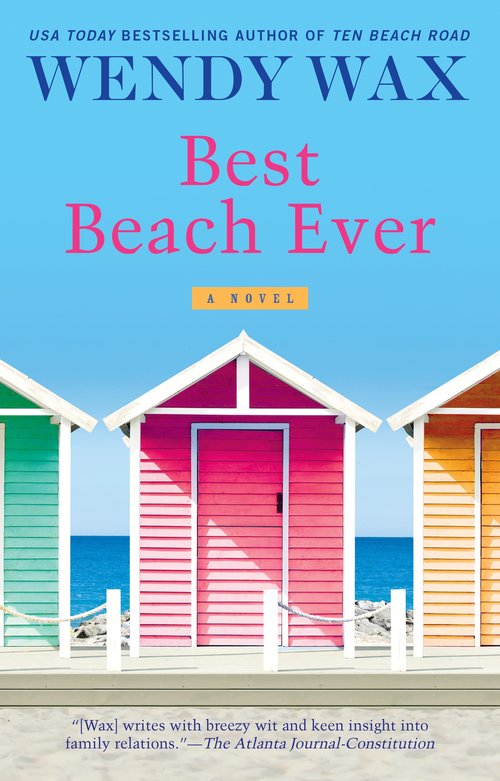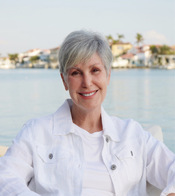 Hoping for smooth sailing the ladies of Ten Beach Road confront choppy seas…

Forced to rent out or lose their beloved Bella Flora after the loss of their renovation-turned-reality-TV show Do Over, Maddie, Nikki, Avery, Kyra, and Bitsy move into cottages at the Sunshine Hotel and Beach Club believing the worst is over. Only to discover just how uncertain their futures really are.

Maddie struggles with the challenges of dating a rock star whose career has come roaring back to life while Nikki faces the daunting realities of mothering twins at forty-seven. Avery buries herself in a tiny home build in an attempt to dodge commitment issues, and Kyra battles to protect her son from the Hollywood world she once dreamed of joining. And Bitsy is about to find out whether the rewards of seeking revenge will outweigh the risks.

Luckily, when the going gets tough, the ladies of Ten Beach Road know that their friendship—tried and tested—can chase away the darkest clouds and let the sun shine in…
Women's Fiction [Berkley, On Sale: May 22, 2018, Trade Size / e-Book, ISBN: 9780399584411 / eISBN: 9780399584428]
---
Featured June 6, 2018
on Good Morning Texas - Buy The Book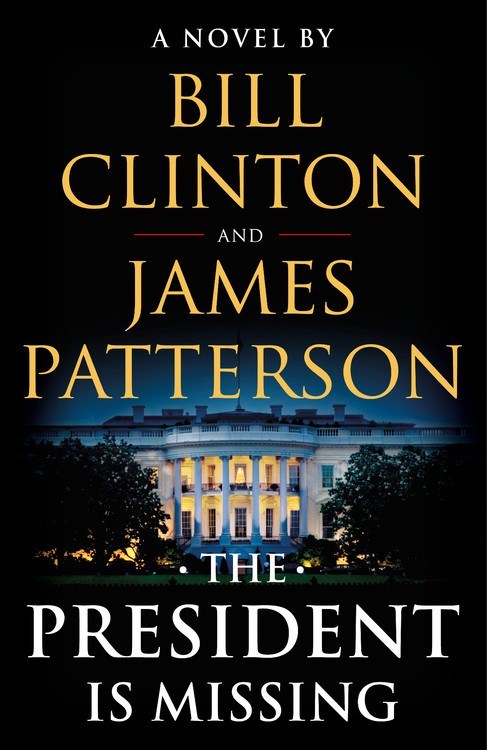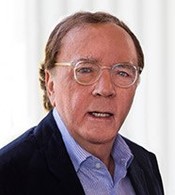 The publishing event of 2018: Bill Clinton and James Patterson's The President Is Missing is a superlative thriller . . . one that must not be missed.
The President Is Missing confronts a threat so huge that it jeopardizes not just Pennsylvania Avenue and Wall Street, but all of America. Uncertainty and fear grip the nation. There are whispers of cyberterror and espionage and a traitor in the Cabinet. Even the President himself becomes a suspect, and then he disappears from public view . . .
Set over the course of three days, The President Is Missing sheds a stunning light upon the inner workings and vulnerabilities of our nation. Filled with information that only a former Commander-in-Chief could know, this is the most authentic, terrifying novel to come along in many years.
Thriller Political [Little, Brown and Company and Knopf, On Sale: June 4, 2018, Hardcover / e-Book, ISBN: 9780316412698 / eISBN: 9780316412711]
---
Featured June 6, 2018
on Good Morning Texas - Buy The Book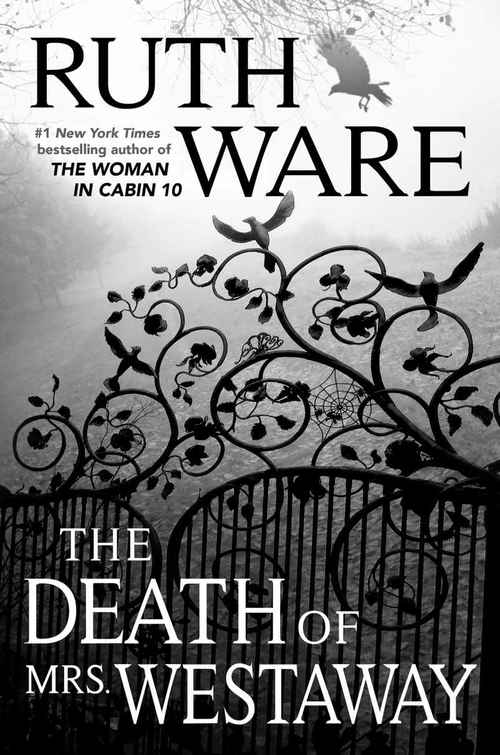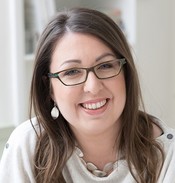 From the #1 New York Times bestselling author of IN A DARK, DARK WOOD, THE WOMAN IN CABIN 10, and THE LYING GAME comes Ruth Ware's highly anticipated fourth novel.
On a day that begins like any other, Hal receives a mysterious letter bequeathing her a substantial inheritance. She realizes very quickly that the letter was sent to the wrong person—but also that the cold-reading skills she's honed as a tarot card reader might help her claim the money.
Soon, Hal finds herself at the funeral of the deceased…where it dawns on her that there is something very, very wrong about this strange situation and the inheritance at the center of it.
Full of spellbinding menace and told in Ruth Ware's signature suspenseful style, this is an unputdownable thriller from the Agatha Christie of our time.
Mystery [Gallery, On Sale: May 29, 2018, Hardcover / e-Book, ISBN: 9781501156212 / eISBN: 9781501156229]
---
Featured June 6, 2018
on Good Morning Texas - Buy The Book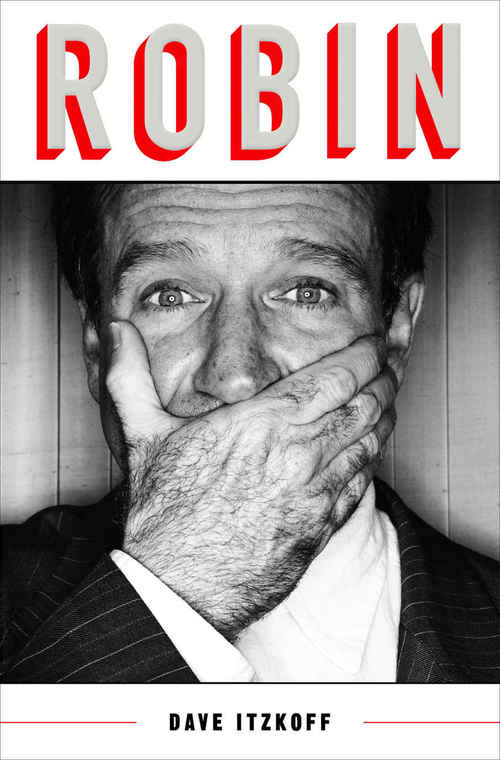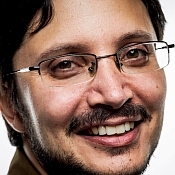 From New York Times culture reporter Dave Itzkoff, the definitive biography of Robin Williams – a compelling portrait of one of America's most beloved and misunderstood entertainers.
From his rapid-fire stand-up comedy riffs to his breakout role in Mork & Mindy and his Academy Award-winning performance in Good Will Hunting, Robin Williams was a singularly innovative and beloved entertainer. He often came across as a man possessed, holding forth on culture and politics while mixing in personal revelations – all with mercurial, tongue-twisting intensity as he inhabited and shed one character after another with lightning speed.
But as Dave Itzkoff shows in this revelatory biography, Williams's comic brilliance masked a deep well of conflicting emotions and self-doubt, which he drew upon in his comedy and in celebrated films like Dead Poets Society; Good Morning, Vietnam; The Fisher King; Aladdin; and Mrs. Doubtfire, where he showcased his limitless gift for improvisation to bring to life a wide range of characters. And in Good Will Hunting he gave an intense and controlled performance that revealed the true range of his talent.
Itzkoff also shows how Williams struggled mightily with addiction and depression – topics he discussed openly while performing and during interviews – and with a debilitating condition at the end of his life that affected him in ways his fans never knew. Drawing on more than a hundred original interviews with family, friends, and colleagues, as well as extensive archival research, Robin is a fresh and original look at a man whose work touched so many lives.
Non-Fiction Biography [Henry Holt & Company, On Sale: May 15, 2018, Hardcover / e-Book, ISBN: 9781627794244 / eISBN: 9781627794251]
---
Featured June 6, 2018
on Good Morning Texas - Buy The Book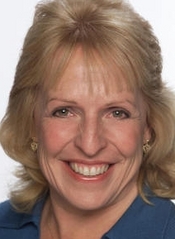 Someone will shoot. And someone will die.

#1 New York Times bestselling author Ellen Hopkins tackles gun violence and white supremacy in this compelling and complex novel.

People kill people. Guns just make it easier.

A gun is sold in the classifieds after killing a spouse, bought by a teenager for needed protection. But which was it? Each has the incentive to pick up a gun, to fire it. Was it Rand or Cami, married teenagers with a young son? Was it Silas or Ashlyn, members of a white supremacist youth organization? Daniel, who fears retaliation because of his race, who possessively clings to Grace, the love of his life? Or Noelle, who lost everything after a devastating accident, and has sunk quietly into depression?

One tense week brings all six people into close contact in a town wrought with political and personal tensions. Someone will fire. And someone will die. But who?
Young Adult [Margaret K. McElderry, On Sale: September 4, 2018, Hardcover / e-Book, ISBN: 9781481442930 / eISBN: 9781481442954]
---
1 - 12 of 646 ( First | more )
As WFAA-TV Literary contributor on ABC Channel 8 in the Dallas - Fort Worth area, Gwen Reyes presents books or other literary news each Wednesday on the 4 pm news cast and during the month on Good Morning Texas. Catch the video of the segments on our YouTube channel.