General Information
FreshFiction provides FREE, easy, accessible, and informative data to popular fiction readers on current authors and their available books. We specialize in genre fiction: romance, mystery, horror, thriller, suspense, science fiction, fantasy, suspense, contemporary, graphic and action novels. FreshFiction.com consists of author pages, book pages, reviews, columns, blog, book reviews, and contests. None of our information requires registration or payment by the readers.

We have an active database of authors and books growing daily with input from our researchers, reviewers and columnists. All books on our site include basic information: ISBN, publisher, publication date, genre. Additional details may include the cover image, price, tagline, summary, primary characters, setting location, period, excerpt and note from author or publisher. The information is displayed on a book page incorporating provided information, purchase links and author backlist. For an example book page, check NIGHT SHIFT by Charlaine Harris.

Our author resources includes basic information: publicity photo, biography and available back list. The author page displays the information with links to each book in their list and optionally to the author's website. Sandra Brown is an example author page with her biography, links, news, series, and backlist easily accessible to readers.

Our columnists provide information on current and upcoming releases in subgenres: Cozy Mystery, Historials, Romance, Young Adult, Paranormal Romance, Urban Fantasy and Romantic Suspense.

Fresh Fiction publishes up to seven articles a day and is a team effort by Fresh Fiction team members, readers and guest authors. It reflects ideas and opinions of active popular fiction authors and readers and invites interactivity by other readers.

Our staff of reviewers provide professional, copy edited reviews of current books. We're actively reviewing upcoming books in all popular fiction genres as well as non-fiction, young adult, children, religious genres. Reviews remain on the site indefinitely and can be easily found linked to each appropriate book page.

Our newsletters reach well over 300,000 subscribers per month. The Fresh Fiction newsletter is our main list of opt-in subscribers. Each edition is themed and includes spotlights on authors, books, reviews, contests and our columns. We also publish a daily newsletters: Fresh Pick showcasing a single book selected by a Reader Committee and displayed at the top of every Fresh Fiction page for a day. Weekly newsletters include our popular Books Not To Miss for the week's releases; contest round-up, reviews round-up, and special spotlights on books. Monthly newsletters include: Fresh Passion, covering erotica/sensual writing and Fresh Intrigue, covering thrillers and mysteries.

Another popular section is our monthly contests -- inviting readers to enter to have an opportunity to win prizes while educating them on authors and books.

Advertising opportunities are available in Fresh Pick (published 365 days per year); Fresh Press (audience is booksellers and librarians); on FreshFiction.com, Featured Books -- five to seven per month are showcased on most pages running in a side bar, as well as newsletter advertising, banners, contest and specialized promotion (author website links, notes on book and author pages, side bar advertisement).
Rate Card
Advertising Banners
Banner

Price per Month
or, Impressions

Location

468 x 60 IMU - (Full Banner)

$99
$20/1000 Impressions

Bottom all pages, divider on front page

234 x 60 IMU - (Half Banner)

$99
$20/1000 Impressions

Bottom all pages

120 x 60 IMU - (Button 2)

$99
$20/1000 Impressions

Front Page only

120 x 240 IMU - (Vertical Banner)

$99
$20/1000 Impressions

Index Pages only
contest thank you

125 x 125 IMU - (Square Button)

$99
$20/1000 Impressions

Front Page only

728 x 90 IMU - (Leaderboard)

$99
$20/1000 Impressions

Bottom all pages, blog and Fresh Pick divider

Skyscrapers

160 x 600 IMU - (Wide Skyscraper)

$99
$20/1000 Impressions

Contest Index Pages, Book pages

120 x 600 IMU - (Skyscraper)

$99
$20/1000 Impressions

Index pages, author pages

Newsletter Advertising

120 x 240 IMU - (Half Vertical), 468x60 IMU and/or 728x90 IMU (horizontal)

$99
for five inserts

Fresh Pick (daily)

Spotlight single mailing to Fresh Fiction News

$499

Fresh Fiction News
Those sizes in bold are the most popular spots.
Statistics
As of March 2016
Visits and Members
Monthly Unique Visitors: 190,842
Monthly Page Views: 12 million
Registered Members of FreshFiction.com: 32,614
Newsletter Subscriptions
(March 2016)
Fresh Fiction: 230,000
Fresh Fiction Box subscribers: 700
Fresh Pick (daily): 22,000
Fresh Intrigue: 6,000
Fresh Passion: 18,000
Contact Information
Marketing / Development
Sara Reyes
(972) 335-6520 (voice/facsimile)
sara@freshfiction.com
5960 West Parker Road
Suite 278, #119
Plano, Texas 75093

Sales, Sponsorships, Events, and Promotions
Ande Flanagan
sales@freshfiction.com
5960 West Parker Road
Suite 278, #119
Plano, Texas 75093
(972) 379-7573
Skyscrapers

The 120x600 shows on the FreshFiction.com front page, Contest Index, Books Index, Authors Index, Reviews Index, individual author page


The 160x600 shows on the individual book page
Half Vertical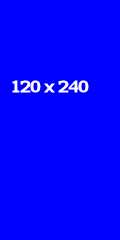 The half vertical shows on FreshFiction.com front page, Contest Index, Books Index, Authors Index, Reviews Index, individual book page, individual author page, individual review page, individual contest page,
Buttons

The buttons show on FreshFiction.com front page, individual book page, individual author page, individual review page, individual contest page
Horizontal Banners
Our three horizontal banners show on the bottom of every page at FreshFiction.com. Some of them can also appear in the daily newsletters.
Sizes include (see bottom of page for position):
468x60
728x90
234x60 (half size)