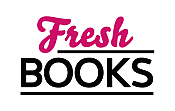 Books to enjoy in May! Let your reading blosson!
Fresh Fiction Blog
David Hirshberg | JACOBO'S RAINBOW

You're a big believer in the importance of opening paragraphs. Please elaborate.
I've got two favorites. The first is from Read More...
Fresh Fiction Blog
Every Wednesday in May we welcome authors and readers for an evening of conversation, book recommendations, and fun. Whether you're looking for captivating romantic suspense or touching contemporary Read More...
Fresh Fiction Blog
Susanna Allen | What's in a Name?

More than meets the eye in A Wolf in Duke's Clothing, Susanna Allen's new Regency era Shapeshifter mash up.Read More...