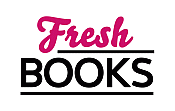 Hot, sizzling reads for July
Fresh Fiction Blog
All right, let's talk first loves. No, I don't mean that sexy bad boy from school. I'm talking about the paper kind. Those Read More...
Fresh Fiction Blog
A question I get a lot, and I'm certain most authors and writers do, is 'how do you manage to write novels?'.
Growing Read More...