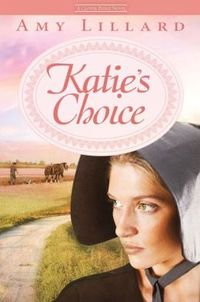 Purchase
Clover Ridge #2
B & H
April 2013
On Sale: April 8, 2013
ISBN: 1433677539
EAN: 9781433677533
Kindle: B00CA8R0EY
Trade Size / e-Book
Add to Wish List

Katie Rose Fisher loved Samuel Beachy with an intensity that shook their Amish district. No one doubted they would one day marry, until Samuel turned his back on the church and joined the world of the English.

Alone now in Clover Ridge, Katie Rose dedicates her life to God and the school children she teaches each day. Although she secretly longs for more, Katie knows God's hand is at work, and she is happy.

News correspondent Zane Carson never even knew Oklahoma had an Amish community until he got the chance to live among them and learn about their day-to-day activities. Their simple way of life is intriguing, but not half as much as the young teacher.

Katie Rose is flattered over the attention she receives from Zane, but she has resolved to never marry. Even if she were to entertain the idea, it surely couldn't be with an outsider like Zane.

Never one prone to the restraints of organized religion, Zane finds a comfort in the rituals and blessings in the day to day righteous living of this small Amish community. He finds himself, God, and love with Katie Rose.

But as Zane draws closer to Katie Rose, Samuel comes back to repent his ways and return to his place at her side. Can Zane convince Katie Rose that he is committed to adapting to her way of life, or will Samuel win her affections back for himself once again?
Clover Ridge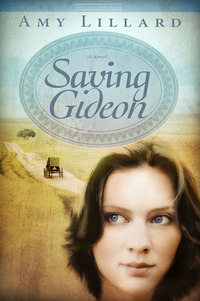 Saving Gideon
#1.0
Amazon.com | BN.com | | |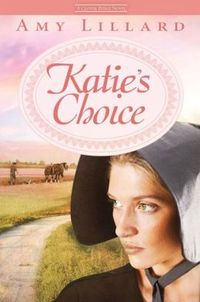 Katie's Choice
#2.0
Amazon.com | BN.com | | |
Comments
43 comments posted.
Re: Katie's Choice

I would love to read an author I have never read before!!
(Charlotte Zimmerman 12:18pm June 2, 2013)
I like to read about the Amish and their way of life.
(Wilma Frana 12:22pm June 2, 2013)
Yes, being a farm girl from Kansas and my Mom and I used to
go to Yoder and see the Amish and eat at their restaurant.
Yummy food and great gift shop too. They have a great and
simple farm life and I miss the simple farm life after
living in the big city here in Texas. Like Dorothy in Wizard
of Oz used to say: There is No Place like HOME!!! Amen to
that and I would love to win and read your great Amish
romantic book. Thank You very much. Cecilia CECE
(Cecilia Dunbar Hernandez 12:40pm June 2, 2013)
I enjoy the more wholesome romance more about the dance and courting.
(Darci Paice 12:42pm June 2, 2013)
I love reading about their culture. It is fascinating!!!!
(Vicki Hancock 12:58pm June 2, 2013)
I love reading books about the Amish. We don't have to worry about half the book being about what they do in bed! Books about the Amish are nice!
(Joanne Schultz 1:16pm June 2, 2013)
visited lancaster, pa. found the amish life interesting..would love to read more.and your book sounds great.
(Mal Kaplan 1:47pm June 2, 2013)
I like the sincere romance.
I read and reviewed (from booksneeze.com) Simply Delicious, Amish Cooking by Sherry Gore. I did not know that Amish were in Sarasota, Florida. I learned a lot from this cookbook.
Appreciate the giveaway.
(Leona Olson 1:48pm June 2, 2013)
I haven't explored Amish romance stories as of yet. But I do
remember the movie you describe and it is a wonderful one.
(G. Bisbjerg 2:31pm June 2, 2013)
Love the Amish books, can't hardly wait for the chance to read this one.
(Yvonne Butler 3:05pm June 2, 2013)
It's the simplicity of their life. Everyone knows everyone and neighbors help each other. In the world outside their culture, we don't get that anymore. Courting is really about romancing and spending time to know each other.
(Kai Wong 3:27pm June 2, 2013)
It's a life so far from the one I live.
(MaryEllen Hanneman 3:48pm June 2, 2013)
I like reading about lifestyles that are different from my own, including about the Amish, which is very different and so much simpler than ours. Look forward to reading KATIE'S CHOICE.
(Carol Woodruff 4:22pm June 2, 2013)
I've always been attracted to the simple way of life.
(Theresa Norris 4:52pm June 2, 2013)
I love the sweetness and wholesomeness of Amish romances.
(Pamela Hargraves 5:29pm June 2, 2013)
Well, I haven't read any Amish stories yet. There's always a first for everything!
(Sally Hannoush 5:45pm June 2, 2013)
It's astonishing to learn just how many Amish communities exist in America. I am looking forward to this new genre of literature, especially your new release.
(Susan Coster 5:46pm June 2, 2013)
I like learning how other communities live and I like the
glimpse into a simpler way of life.
(Jennifer L. 5:49pm June 2, 2013)
I have such a fascination with the Amish community.
(Summer Grinstead 6:55pm June 2, 2013)
hmmm - maybe how they deal with envy, gossip, betrayal, jealousy; how they are able to maintain closeness with family members; recipes! (of course) What future do they see for themselves and their faith communities, particularly as the price of farmland forces young families to move far from home.
(Beth Fuller 7:35pm June 2, 2013)
such a different way of life
(Debbi Shaw 7:39pm June 2, 2013)
I too love the simplicity. Our world spins way too fast
these days. I love that they travel by horse and buggy and
take time to visit with their neighbor, help one another,
and spend so much time at church. They are truly a unique
people. :) Thanks to everyone who commented. I haven't
figured out how to respond to each one, so I'll just say
thanks and wish everyone good luck in the contest.
Blessings!
(Amy Lillard 7:53pm June 2, 2013)
I like to see how other cultures experience life and love, and I also like the innocence of Amish romances.
(QuenKne M 9:05pm June 2, 2013)
I like the innocence of their romance. I also like the way the man treats the woman. You know that they are going to be respected. I haven't come across a book yet where I have been disappointed. I have come across a couple, though, where I thought the story line dragged a bit, but other than that, I thought the romance was simple, and pure, and the way two people should really treat each other. I'm looking forward to reading your book, since I love to get my hands on all of the Amish stories. Congratulations on your book!! I love the cover, too!!
(Peggy Roberson 9:09pm June 2, 2013)
I loved that movie Witness but I thought it was right that Booker left but I was sure glad that he was there. I am going to put your book on my to read list. It really sounds great.
(Kathleen Yohanna 10:03pm June 2, 2013)
I love Amish books. I'd be thrilled to win this.
(Cathy Thomas 11:52pm June 2, 2013)
i love to read about their way of life and how and what they
court their women they love
(Denise Smith 11:54pm June 2, 2013)
I like reading about another culture and world view. I like the farming and homey lifestyle, the horse, the contradictions they face daily. On the other hand I think it must be soul-destroying to be told that you keep falling into sin and that is why the crops fail. And I believe women deserve a better deal than the Amish community give them. So while I enjoy reading the romances I would not wish to live that life.
(Clare O'Beara 7:35am June 3, 2013)
The Amish have such a simple way of life and I love reading books about them. Thanks
(Bonnie Capuano 8:09am June 3, 2013)
The interesting lifestyle and characters which inhabit the
novels.
(Sharon Berger 10:20am June 3, 2013)
It's interesting to read Amish romance. There's an innocence in it!
(May Pau 10:28am June 3, 2013)
I love the movie WITNESS so this book sounds interesting.
(Penny Mettert 10:38am June 3, 2013)
I enjoy all books about the Amish. Once I finish a book it goes to other family members.
(Brianna Herrera 11:26am June 3, 2013)
Have only read a few Amish novels, so haven't developed an opinion on Amish romance. Yours seems like it me be able to put me on the right path. Enjoyed your blog.
(Sheila True 4:17pm June 3, 2013)
I like reading Amish romances because they are so sweet and heartfelt.
(Aimee Robison 5:20pm June 3, 2013)
Would love to read your Amish romance. Their way of life and beliefs are so much different from ours, and they are such hardworking people. I can only learn more from reading your new book!
(Linda Luinstra 5:42pm June 3, 2013)
I remember that movie - it was great! I have read a few
Amish books and they are interesting, but I agree, I miss
the sexual tension with fresh romance - doesn't mean it has
to be consummated immediately (or until wed) just it being
there is enough. Sounds like a book I'd love. Thanks for
the giveaway.
(LaRonda Atchison 6:09pm June 3, 2013)
Amish books ,I liked the movie, Witness, so it may work for me.
(Deb Pelletier 6:58pm June 3, 2013)
A, Really looks grest
(Kent Cook 7:51pm June 3, 2013)
I am always fascinated by the simple way of life the Amish live. In a time where many of can't be without our cell phone or internet, they not only do, they flourish without many other modern day "necessities". As you mentioned, most Amish "romances" are more Amish than romance so I am very interested in seeing how this story unfolds.
Good luck and happy writing!
(Tracie Travis 9:19pm June 3, 2013)
I haven't read any Amish romance books yet, but would sure like the opportunity to.
(Christine Schultz 10:43pm June 3, 2013)
their life seems so simple, but you are in for a whole different world then you think..interesting to see how others live..thanks for the chance to win
(Kimberly Hoefs 11:59pm June 3, 2013)
CANT WAIT TO READ. THANKS FOR THE GIVEAWAY!
(Shelley Summers 2:17am June 4, 2013)
Registered users may leave comments.
Log in or register now!