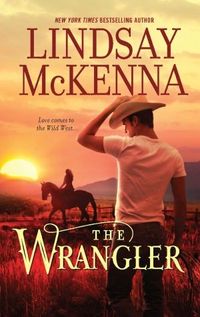 Purchase
Love comes to the Wild West...
Wyoming #2
HQN
July 2012
On Sale: June 19, 2012
Featuring: Griff McPherson; Val Hunter
384 pages
ISBN: 0373776896
EAN: 9780373776894
Kindle: B007WRFWTI
Paperback / e-Book
Add to Wish List

Can a city boy make good in the Wild West?
After Wall Street collapses, investment banker Griff McPherson trades in his suite and ties for Stetsons and cowboy boots. He returns to the Wyoming ranch he co-owns with his brother, but it's not exactly a happy homecoming. So to prove to everyone, including himself, hat he belongs back in Jackson Hole, he takes a post as a wrangler on another ranch.
Air Force Lieutenant Val Hunter has just returned to the Bar Ranch ranch to help her ailing grandmother run the property. While it is full of unhappy memories, Val is determined to do the right by her home. Her new hire is easy on the eyes and a rough wrangler to boot, yet her instincts make it hard for her to trust him. When a nefarious neighbor endangers her land, Val is forced to accept Griff's help--but will she finally be able to open her heart?
McKenna's Wyoming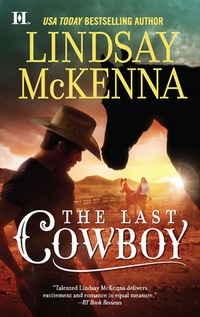 The Last Cowboy
#1.0
Amazon.com | BN.com | | |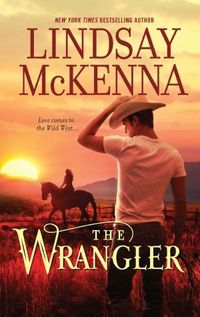 The Wrangler
#2.0
Amazon.com | BN.com | | |
Jackson Hole, Wyoming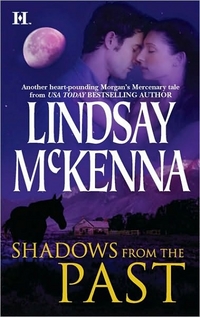 Shadows From The Past
#1.0
Amazon.com | BN.com | | |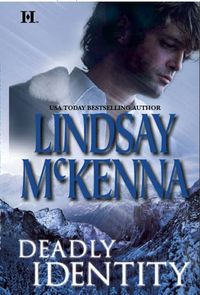 Deadly Identity
#2.0
Amazon.com | BN.com | | |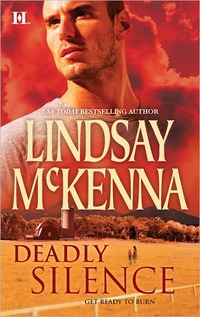 Deadly Silence
#3.0
Amazon.com | BN.com | | |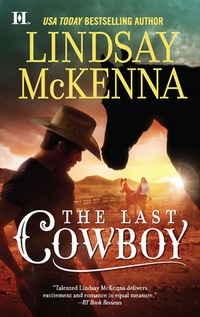 The Last Cowboy
#4.0
Amazon.com | BN.com | | |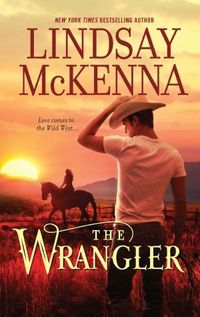 The Wrangler
#5.0
Amazon.com | BN.com | | |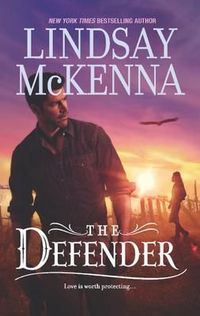 The Defender
#6.0
Amazon.com | BN.com | | |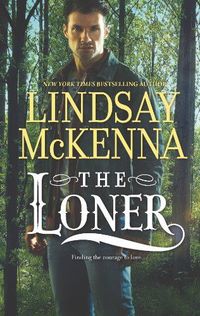 The Loner
#7.0
Amazon.com | BN.com | | |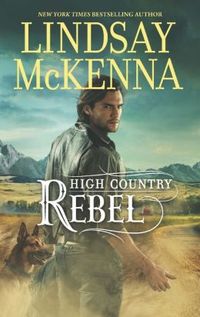 High Country Rebel
#8.0
Amazon.com | BN.com | | |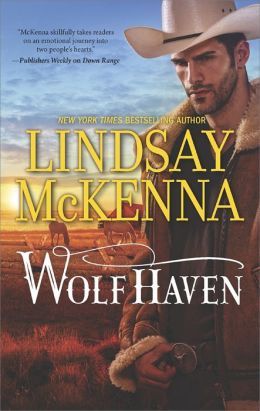 Wolf Haven
#9.0
Amazon.com | BN.com | | |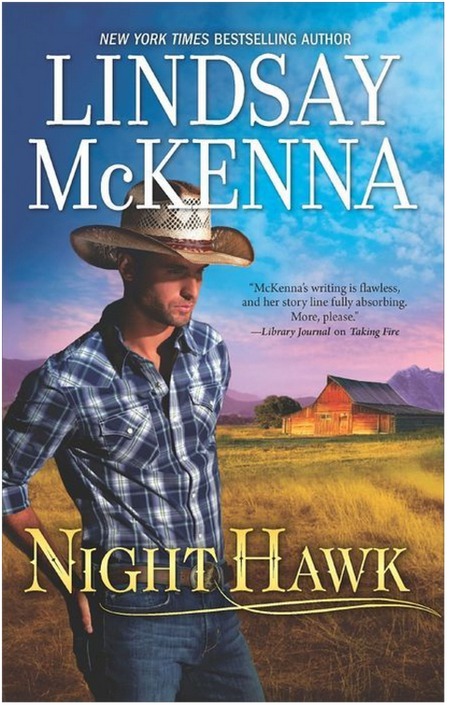 Night Hawk
#10.0
Amazon.com | BN.com | Apple Books | Kobo | Google Play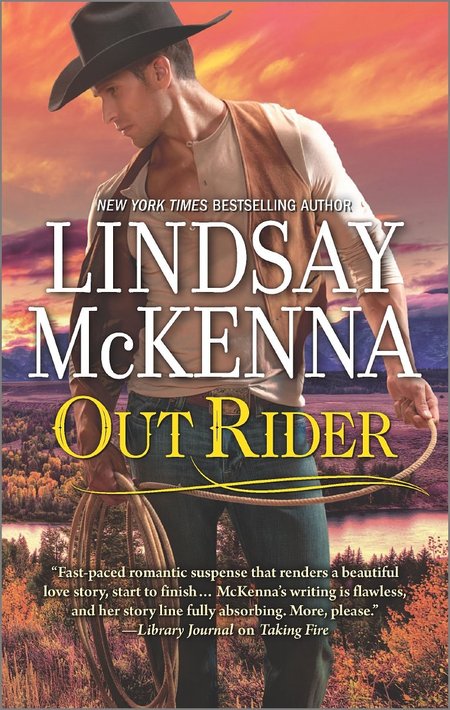 Out Rider
#11.0
Amazon.com | BN.com | Apple Books | Kobo | Google Play
Comments
14 comments posted.
Re: The Wrangler

I have to say that I was in that situation almost 5 years ago, when I lost my house, after my Husband lost my job. To make a long story short, we were living in our pop-up camper, since my family turned against us. We are living a new life now, although it still isn't easy, and now the tables are turned. My Sister put my Father in a nursing home after he started falling in his house. When I went to visit him, he asked me if he could come to live with me. Although there is no room for him, and of course the funds aren't there, I can't turn my back the way he did to me, but my Husband isn't as accomidating. We are still in the process of hashing it out, so to speak. There's more to the story, and I could write a book as to the exploits. Your book sounds wonderful, and since I live in the country now, I can relate completely!! I love the cover as well. Congratulations on a great story and I'm sure what will be a great book!!
(Peggy Roberson 8:52pm July 4, 2012)
What an interesting topic for a story - I would like to read that one and I hope the ranch-owning brother is having a happy life, as ranching is not easy either. Speaking from experience as a small business owner, that is.
(Clare O'Beara 5:27am July 5, 2012)
Whooee! They both sound like great reads!! I'll have to check them out!
(Kelli Jo Calvert 11:17am July 5, 2012)
Who doesn't love a cowboy? And Griff sounds fascinating.
(Shirley Nienkark 12:55pm July 5, 2012)
Interesting premise gives you a lot to think about and to see how it would feel to be in your characters' shoes.
(Alyson Widen 6:51pm July 5, 2012)
I've losted everything during the hurricane 2summers ago, and had to live in a FEMA trailor for months and then had to start all over-its made me feel so grateful for what I have now and its ok to have less, just the most important things is my kids and I are ok and were building our life again working hard...made some good friends thru the ordeal, and we all helped each other out.I'm looking forward to reading the Wrangler, loved The last Cowboy but then they are my favorite kind of books.
(Carole Fiore 7:56pm July 5, 2012)
Love the cowboys; sounds like a very good read. Putting it on my TBR list.
(Barbara Studer 9:33pm July 5, 2012)
As always, another great story - thank you for sharing these great experiences with us.
(Felicia Ciaudelli 9:58pm July 5, 2012)
The Last Cowboy sounds interesting. I have known riches to rags, and it is not fun.
(Cathy Phillips 11:23pm July 6, 2012)
The Last Cowboy sounds great. Everyone always wonders if it's nurture or nature that makes a person who they are and in this book Griff seems to have found the truth.
(Annetta Sweetko 3:42pm July 24, 2012)
Thank you for these books, I got them both. They sound fantastic.
(Holly Vanderhule 9:10pm November 14, 2012)
thanks! looking forward to reading them both.
(Beth Fuller 5:55pm November 15, 2012)
Sounds like it is going to be a good book
(Tammy Hilsabeck 12:06pm November 16, 2012)
Missed that one, and I don't do Facebook anyway. But thanks for letting us know.
(Clare O'Beara 7:47am November 17, 2012)
Registered users may leave comments.
Log in or register now!