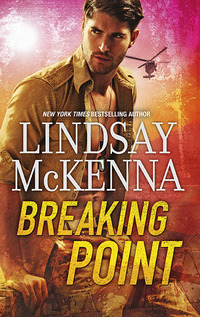 Purchase
Shadow Warriors #5
Harlequin HQN Books
May 2014
On Sale: April 29, 2014
Featuring: Gabe Griffin; Bay Thorn
384 pages
ISBN: 0373778678
EAN: 9780373778676
Kindle: B00GPDYJBW
Mass Market Paperback / e-Book
Add to Wish List

In the line of fire…
OPERATION SHADOW WARRIORS
An ongoing U.S. military experiment to test the integration of trained female military operatives in live combat scenarios…
The Alpha Platoon. A unit of Navy SEALs stationed in the unforgiving dryness of Afghanistan…who just learned that their newest team member is a woman. But Bay Thorn has a spine of steel—and the chops to prove it. Without a team to back her up, however, she's dead in the water. And her only ally is Gabe Griffin, a lone SEAL who is lethal, dangerous and unbearably attractive….
Between the open hostility from her team and the harsh Al Qaeda territory, Gabe is a lifeline for Bay. But mutual respect quickly grows into mutual attraction. And with each day and every assignment, the longing only deepens.
They mustn't speak of it. Mustn't act on it. Because in this line of work, falling in love can get you killed….
Author Note
Dear Reader:
BREAKING POINT is well named. Navy Corpsman Bay Thorn is a part of the super secret Shadow Warriors Operation. She is one of forty women who US Army General Maya Stevenson has gathered and had trained for black ops duty along side men. She has worked over in Iraq for years with Special Forces teams along the Iraq-Syrian border when she is ordered to a SEAL platoon. Flying out of Iraq and finally reaching her destination at FOB Bravo, thirty miles from the Afghan-Pakistan border, Bay doesn't know what to expect.
Can you imagine being a woman and being ordered to work/fight in a US Navy SEAL team? And you are the outsider? You are not trained to be a SEAL. And can you imagine how the men of that platoon are going to take a WOMAN coming into their team? To say the least, there is going to be at least half of the men will be fully against having a woman, no matter how well trained for combat, among them.
The whole ethos of the SEALs is that they are like a group of sticks bound together--unbreakable. It's easy to take one stick and snap and break it. But if you put a group of them together, no one can break them. SEALs have come to rely fully on their brothers in arms that they fight with daily at FOB Bravo. To have a Navy corpsman, a woman, being forced upon them, is too much to take.
Bay knows she's got her work cut out for her. And only one SEAL in the platoon is willing to give her a chance to prove she's got what it takes. Petty Officer First Class Gabe Griffin is a man who sees beneath the mask most people wear. And as the chief introduces Bay to the platoon, he senses her unease, her worry, about not being accepted. And yet, despite her soft, almost innocent demeanor, he knows she's carrying a lot of secrets about herself that she's not sharing with any of them.
Gabe is intrigued by Bay. He senses her strength, her resolve, admires her keen intelligence and ability to want to fit into the team. She's a strong woman who speaks in a soft West Virginia dialect, is humble, willing to work hard to be trusted by the men on the team. Only, what he doesn't expect is to fall in love with Bay over time. Her goodness, her heart in helping others, opens his own heart to her. Bay hasn't come into the team looking for love or any relationship. But it happens.
And what to do about it? Gabe knows to show how he feels toward Bay will tear his team up and create possible loss of life among them. Bay is more than aware of her feelings for Gabe but is smart enough to realize she can't show, speak or even hint that she's falling in love with this quiet, intense, attractive SEAL. Her whole focus is on getting the rest of the team to accept her and trust her out in the field of combat. There is no place for love in her life. And it takes both of them to the breaking point of loving one another and never being able to show or give it voice. To do so, can not only put them at risk, but also the men of the team. And neither is willing to do that. Until events outside their control intervene, leaving them and their survivors in the jaws of the Taliban who want to kill all of them.
Videos
Shadow Warriors

Danger Close
#1.0
Kindle | BN.com | | |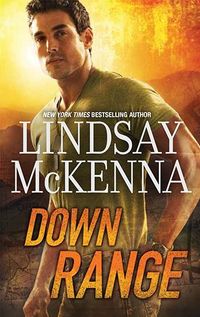 Down Range
#2.0
Amazon.com | BN.com | | |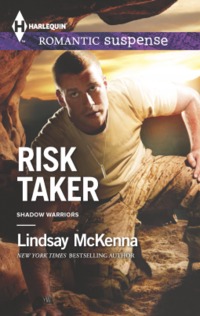 Risk Taker
#3.0
Amazon.com | BN.com | | |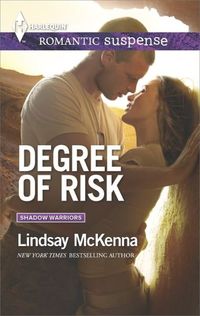 Degree of Risk
#4.0
Amazon.com | BN.com | | |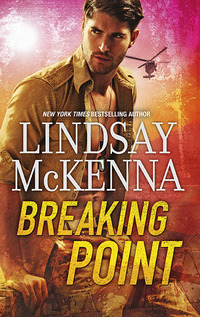 Breaking Point
#5.0
Amazon.com | BN.com | | |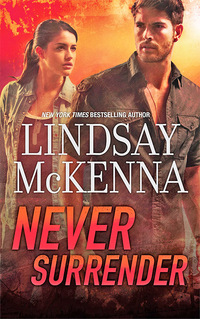 Never Surrender
#6.0
Amazon.com | BN.com | | |

Zone of Fire
#6.5
Kindle | BN.com | | |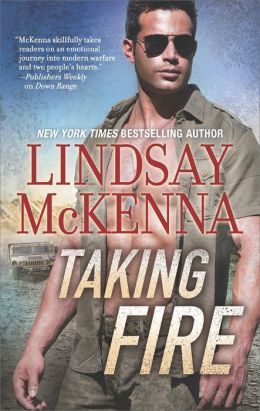 Taking Fire
#7.0
Amazon.com | BN.com | | |

Running Fire
#8.0
Amazon.com | BN.com | | |
Comments
1 comment posted.
Re: Breaking Point

This sounds like it's going to be an exciting story, and I
can't wait to read it!! You know how to put the right
excerpt in, to keep a person in suspense, too!! I think you
already know that, though!! The cover of your book shows
just the right amount of danger ahead, so you don't just
look at the hot guy on the cover!! Congratulations on your
book!!
(Peggy Roberson 12:35pm April 30, 2014)
Registered users may leave comments.
Log in or register now!