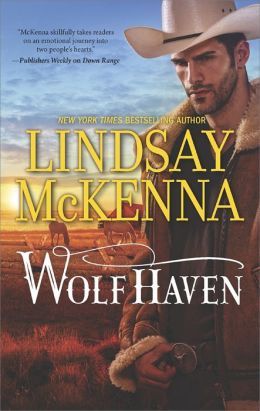 Purchase
The Wyoming Series #9
Harlequin HQN Books
December 2014
On Sale: November 25, 2014
Featuring: Skylar Pascal; Grayson McCoy
384 pages
ISBN: 0373779038
EAN: 9780373779031
Kindle: B00L0XO1XI
Paperback / e-Book
Add to Wish List

She's caught in her past until he shows her a future.
Some things can never be forgotten. A helicopter crash in Afghanistan. Capture. Torture. Now U.S. Navy nurse Skylar Pascal is struggling to regain control of her life after a trauma that nearly destroyed her. After losing so much, an ideal job at the Elk Horn Ranch in Wyoming offers Sky something she thought she'd never find again-hope.
Former SEAL Grayson McCoy has his own demons. But something about Elk Horn's lovely-yet-damaged new nurse breaks something loose. Compassion—and passion. And even as Gray works with Sky to piece her confidence back together, something deeper and more tender begins to unfurl between them. Something that could bring her back to life.
But not even the haven of Elk Horn Ranch is safe from dangers. And all of Sky's healing could be undone by the acts of one malicious man.
Author Note
Dear Reader
At last, my next Wyoming series book! Starting in 2015, I will have two Wyoming series books in a row coming out, and then two Shadow Warrior books coming out in a row. All via HQN.
I love Iris Mason and her Elk Horn Ranch family as much as you do. And I love having Gus Hunter and her family from the Bar H, in the Wyoming series books, as well. In this story, you'll get to catch up with Iris and all the expansion that's going on at her dude ranch. Iris is one of those people where grass will never grow under her feet!
She has a strong loyalty to ecology and saving the environment. And to that end, she has created a huge wildlife center on the ranch. Primarily to be a place for the local wolf population out of Yellowstone and Grand Tetons Parks that butt up against one another. She loves wolves and is lucky enough to snag Navy ex-SEAL, Grayson McCoy, to manage the facility. His mother is a world expert on wolves and he grew up with a lot of different wild animals in his house. A lot of her knowledge, while he grew up, rubbed off on Gray. And now that he's left the Navy, this is dream job come true for him.
R.N. Sky Pascal, who has suffered torture at the hands of the Taliban in Afghanistan, is desperately trying to find a job. She's spent six months in a Naval hospital, recovering from her trauma. With serious PTSD symptoms, she's gone through many jobs, unable to hold them due to the stress and demands upon her. Her last hope is a job on the Elk Horn Ranch as a nurse and a part time babysitter for the children of the families coming to the dude ranch. Further, she will be expected to assist Gray McCoy at the wildlife center, when needed. Sky was once a confident and competent ER nurse who could handle any crisis without flinching. But now, broken by torture, struggling to reclaim herself, she must get a job. Iris Mason is her last hope.
We have many, many military men and women vets returning from Afghanistan. And PTSD is common to all of them, more or less, depending upon where they spent their deployment. There are no "front lines" any more. The enemy is everywhere and so is awaiting trauma to be experienced by our troops. As a military veteran myself (US Navy), I've had a lot of friends and some family, who has returned with PTSD. I know it up front, and close. And I hope by reading this story of about Sky and Gray, and their wolf puppies they care for, that you will perhaps understand more deeply, what this toxic trauma does to a person, to those who work with such a person, and their family.
Animals are always healing if we allow them into our lives. I hope you enjoy meeting Gracie, Crystal and Chert, the wolf puppies in the book. I'm a great wolf lover myself and have had the privilege of seeing them run wild in Yellowstone.
As with all my books, I write gritty, edgy and intense love stories about people who are wounded and struggling to get better. We are all wounded, that's a fact. Whether we allow our wounding to run our lives or not, is a choice we all have to personally make. I love to write stories about wounded people who have the courage to take on the inner battle on the emotional and mental planes of themselves. Real courage is facing one's wounds. If we throw ourselves forward with hope and faith, that by striving daily to get through that gauntlet, we will improve. Add to this passionate quest to heal, is the greatest healing ingredient of all: love. Love knows no bounds and is our most positive human emotion we own. When you combine love with wounding, then the person is bound to start an inner journey toward healing. Love is the light in our world. And the toxic darkness of our wounds cannot hide any longer when love is brought into the mix. I hope you enjoy Wolf Haven!
WOLF HAVEN in audio! Coming soon, at audible.com. Don't miss it!
Sign up for my newsletter and receive the latest, breaking news on my books and two series! Exclusive previews, scenes and even a chapter from a book I'm writing, will only be shared with you! Website
More Information
Jackson Hole, Wyoming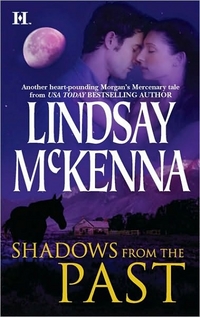 Shadows From The Past
#1.0
Amazon.com | BN.com | | |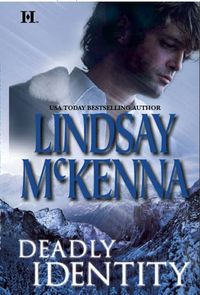 Deadly Identity
#2.0
Amazon.com | BN.com | | |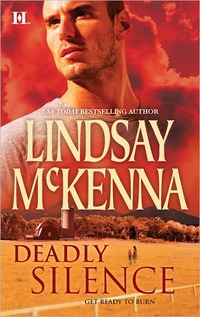 Deadly Silence
#3.0
Amazon.com | BN.com | | |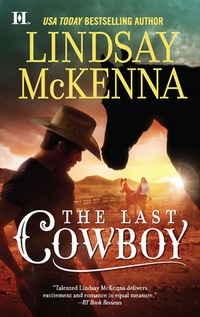 The Last Cowboy
#4.0
Amazon.com | BN.com | | |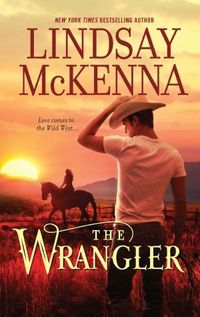 The Wrangler
#5.0
Amazon.com | BN.com | | |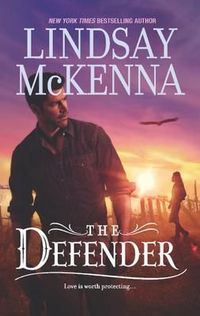 The Defender
#6.0
Amazon.com | BN.com | | |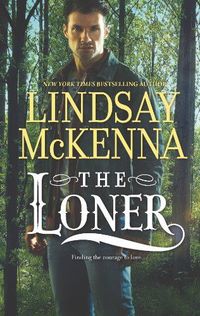 The Loner
#7.0
Amazon.com | BN.com | | |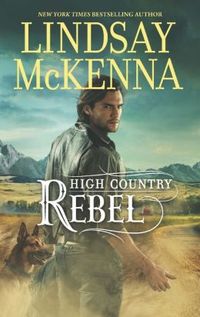 High Country Rebel
#8.0
Amazon.com | BN.com | | |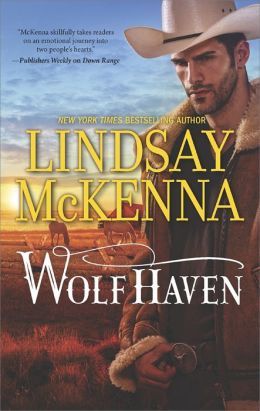 Wolf Haven
#9.0
Amazon.com | BN.com | | |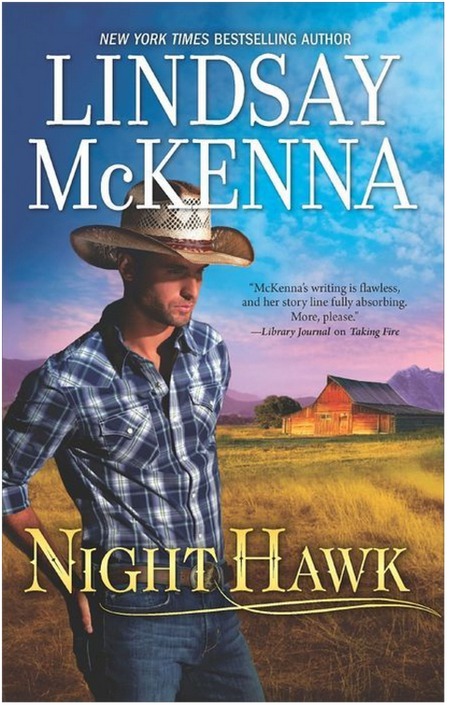 Night Hawk
#10.0
Amazon.com | BN.com | Apple Books | Kobo | Google Play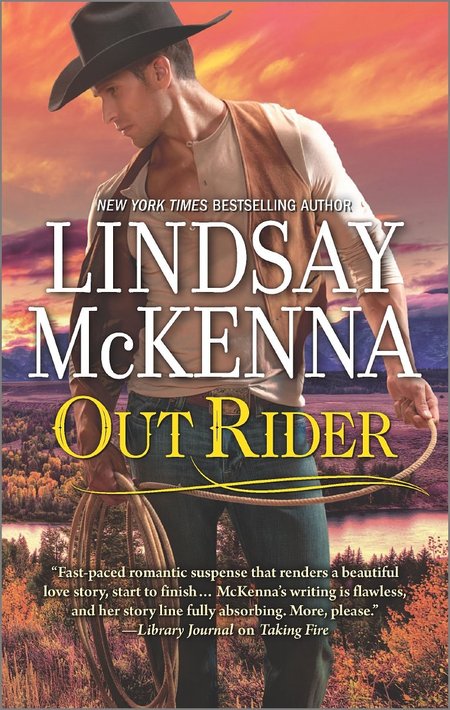 Out Rider
#11.0
Amazon.com | BN.com | Apple Books | Kobo | Google Play
Comments
3 comments posted.
Re: Wolf Haven


(Ziros Rosell 9:35pm November 16, 2014)
First of all, let me Thank You for your service to this
great Country!! After reading your posting, I wanted to say
that I can personally relate to what you are talking about,
and PTSD is hard to get over, if you can ever get over it.
Animals help, as well as people - if they are aware that the
person is suffering from it. You can't just go up to
someone and say that they know you're suffering from it, and
automatically fix it. PTSD is a slow, agonizing process to
recover from, if a person ever gets over it. They will
suffer from flashbacks, just when you think they'll be
getting better, when the strangest things happen to remind
them of something from what set them off to begin with.
Anyway, I am really glad that you've taken the time to write
books regarding this topic, as well as about the Military,
to try and help some of those who are suffering from this
trauma. I'm sure that you have helped a lot of people.
Your latest book sounds really good, and being such an
animal lover, I am quite interested in reading it. The wolf
puppies really have peaked my interest!! Congratulations on
your book, and I'm sure it's going to do very well!!
(Peggy Roberson 8:31am November 28, 2014)
Peggy, I write 'close to the bone,' and that's a bad pun when you put wolves in the mix. I write reality and spin a story around it to entertain and educate my readers. I believe books are like torte cakes--multi-layers. If a reader simply wants entertainment, they have that element. If a reader wants to delve deeper, I have a lot more layers for such a person ;-). Happy Holidays, Lindsay McKenna
(Lindsay McKenna 12:16pm November 29, 2014)
Registered users may leave comments.
Log in or register now!