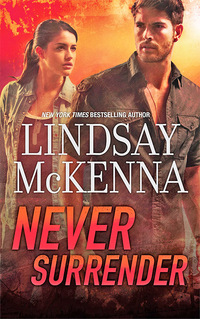 Purchase
Shadow Warriors #6
Harlequin HQN Books
July 2014
On Sale: June 24, 2014
Featuring: Bay Thorn; Gabe Griffin
384 pages
ISBN: 0373778821
EAN: 9780373778829
Kindle: B00I66BQQC
Mass Market Paperback / e-Book
Add to Wish List

From Shadow Warrior…to hostage
Despite her sweet nature, Navy medic Bay Thorn's will is unbreakable. It has earned her not only the respect of her team, but also the love of Navy SEAL Gabe Griffin. And as soon as she wraps up the final six months of Operation Shadow Warriors in Afghanistan, she'll have her happily ever after….
Until her deployment goes horribly wrong.
Bay's medical expertise is needed by the Taliban, and she is taken hostage. Her captor is ruthless and cruel, and Bay isn't exempt from his evil intents. All that's left now is her resolve and the too-distant memory of Gabe'ÄĒher last and only hope for rescue. And to pull Bay from hell, this SEAL will have to break every rule in the book. But will Gabe find the woman he loves'Ķor a woman broken beyond recognition?
Author Note
I rarely write sequels, but Bay Thorn and Gabe Griffin'Äôs story was so powerful, deep and loving that I couldn'Äôt just write BREAKING POINT. After finishing the first book, the characters badgered me for weeks with the 'Äėrest'Äô of their story. I had fallen in love with sweet, kind Bay Thorn, a Navy corpsman and combat medic who willingly put her life on the line for anyone of her SEAL team if they were wounded. She would expose herself to enemy fire to reach that man to save his life.
I loved Bay Thorn because she was a country woman, born in the hills of West Virginia. Her mother, Poppy, was a Hill Doctor and had cared for the people who lived on her mountain. Bay picked up on the healing and when her father, Floyd, died of Black Lung, leaving her family without a money source, she joined the Navy. She was the oldest of two daughters and picked up the reins of responsibility to send her pay check home to her mother and sister. Bay is family centered and oriented. She dearly loves her independent mother who cares for others. She misses her father Floyd, terribly. He was a Marine Corps sniper and taught her to shoot and hunt when she was very young. Bay's childhood, while poor, was rich with love of her parents and sister. She grew up in the wilds of West Virginia, knew how to track, hunt and live off the land. For her, it was an idyllic existence that was always a source of strength for her.
Gabe Griffin, once returning to Coronado and Seal Team Three, has been able to let Bay know how much he's fallen in love with her. It is a time when he can finally acknowledge to her in the privacy of his condo, that he loves her and wants to make a life with her at his side. Bay is relieved to be back from Afghanistan, having to stay two months longer than Gabe's team. She is once more, ordered to be with Special Forces and is happy to be with this black ops group as she fulfills her six months of deployment.
Being a woman in combat, a part of the Shadow Warriors operation, Bay must return one more time after six months on US soil, back to Afghanistan. This time, it will mean leaving Gabe behind as she goes into the dangerous country. She is deeply in love with Gabe, planning her marriage to him. There is so much to look forward to once she gets past her last six month deployment. Her time with the top secret operation will be over and so will her time in the Navy. It is a time of changes for Bay, and she's eager to return home, marry Gabe and start a new life with him.
Only, Bay'Äôs six months in Afghanistan turns into a nightmare for her. The Taliban needs a medic or a doctor. They find her in a village protected by the Special Forces team and kidnap her. Bay'Äôs entire world falls apart as she becomes a hated symbol to the Taliban of all things American, the 'Äúgreat satan.'ÄĚ She knows as she tends to the wounded Taliban in a hospital cave, that the SEALs will try to find her. But the Hill Chief, Khogani, is wily and a monster who has other plans for Bay. Only when an injured child is ignored and left to die, does Bay turn and challenge the Hill chieftain and she'Äôs willing to put her own life on the line in order to save the child. And she pays a horrific price for challenging the violent Taliban leader.
Gabe has the backing of his SEAL team and a huge search to find Bay and rescue her is mounted. The fierce love he holds for her is going to be tested in ways he didn't know possible. And only love will see them through this gauntlet. There is darkness that comes into everyone's life sooner or later. How we get through it, how we heal from it, depends so much on the people around us. Gabe's unerring love for Bay will become a beacon that she will fight to return to. For her, there is no other option. She will never surrender to what was done to her. Both will come to understand the undying love they hold for one another will become a light in their darkness, leading them toward hope and being in one another's arms once more.
This is a story of love triumphing over terrible odds. Only when people are given challenges do they find out what they are really made of. And that the greatest human emotion, love, is also the greatest of healers. This is a story about the heart and as you walk with Bay and Gabe, I think you will agree. It is a story that has been one of the most powerful I have written. The sheer courage and bravery of Gabe and Bay will always remain with me, as I hope it will with you, also.
Shadow Warriors

Danger Close
#1.0
Kindle | BN.com | | |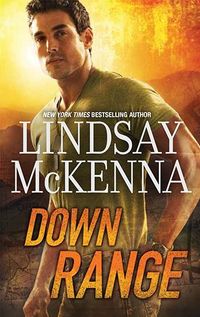 Down Range
#2.0
Amazon.com | BN.com | | |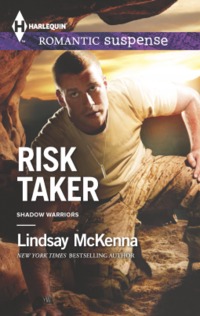 Risk Taker
#3.0
Amazon.com | BN.com | | |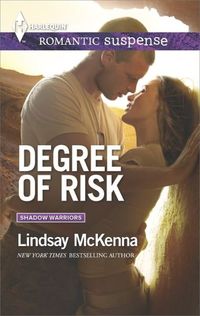 Degree of Risk
#4.0
Amazon.com | BN.com | | |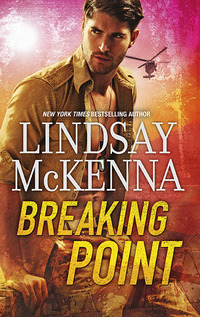 Breaking Point
#5.0
Amazon.com | BN.com | | |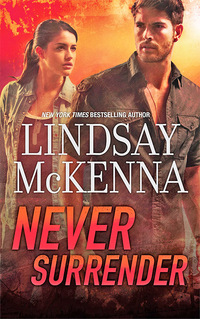 Never Surrender
#6.0
Amazon.com | BN.com | | |

Zone of Fire
#6.5
Kindle | BN.com | | |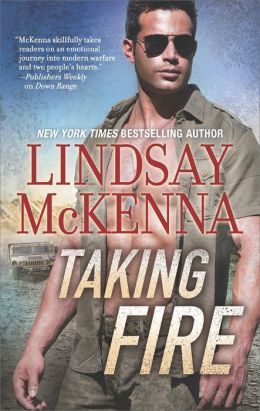 Taking Fire
#7.0
Amazon.com | BN.com | | |

Running Fire
#8.0
Amazon.com | BN.com | | |
Comments
No comments posted.

Registered users may leave comments.
Log in or register now!