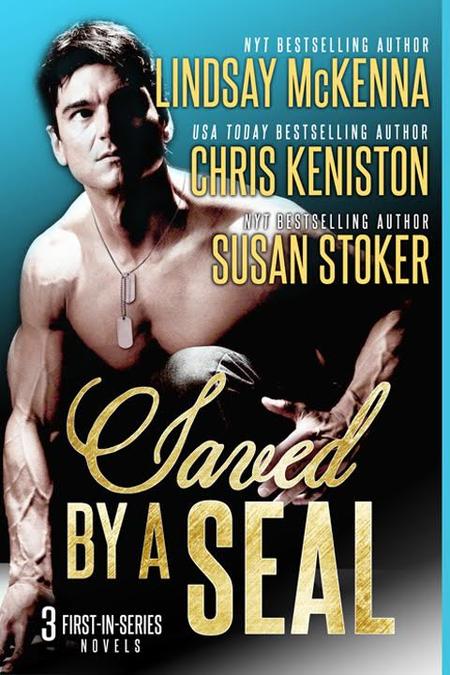 Purchase
Author Self-Published
February 2016
On Sale: February 11, 2016
600 pages
ISBN: 0152809171
EAN: 2940152809176
Kindle: B01BD6JRU8
e-Book
Add to Wish List

100% of all author proceeds from this first in series boxed set will be donated to help Disabled Veterans get service dogs through AMERICA'S VETDOGS.
NOWHERE TO HIDE by Lindsay McKenna
Book 1, Delos Series
Lia Cassidy left the Army scarred physically and emotionally after a vicious attack by two fellow soldiers. She turns to helping others, working at a Delos Home School Charity in Costa Rica that aids abused women and children. But when the deadly drug lord, La Arana, attacks the school, Lia finds herself on the run for her life. The only person she can trust is the ex-SEAL sent to protect her.
Cav Jordan is strong, honorable and gorgeous…and intrigued by Lia. He knows she has suffered pain in her past, and he is determined to break through her barriers and earn her trust. But as Cav slowly chips away at the walls Lia has built, ghosts from her past threaten to destroy their fragile relationship.
ALOHA TEXAS by Chris Keniston
Book 1, Aloha Series
Former navy diver Nicholas Harper likes his new world as captain of a dive boat in Hawaii. Powerhouse attorney Kara Lynn O'Conner's world revolves around her small Texas town where life is easy and safe. Six year old Bradley Cooper is about to change everything.
PROTECTING CAROLINE by Susan Stoker
Book 1, SEAL of Protection Series
Matthew "Wolf" Steel hated flying commercial. Luckily his job as a Navy SEAL meant he didn't have to do it very often. He'd been unlucky enough to be assigned a middle seat on the cramped jet, but fortunately for him, the woman next to him was willing to switch seats with him. Hoping for a relaxing flight, Wolf was pleasantly surprised at the good conversation and sense of humor the woman had as they flew 36,000 feet over the countryside.
When Caroline boarded the plane to Virginia to move across the country for her new job she never expected to be seated next to the hottest guy she'd ever seen. She also never expected he'd be so easy to talk to. She knew he'd never be interested in talking to her if he hadn't been trapped in the seat next to her, but it was a nice way to spend a long plane ride.
Neither Wolf nor Caroline were prepared for a terrorist hijacking of their plane, but if Caroline thought that would be the last time she'd see, or need, Wolf, she'd be sorely mistaken.
About Americas VetDogs:
America's VetDog's Mission: To help those who have served our country honorably live with dignity and independence.
America's VetDogs® is a 501(c)(3) not-for-profit organization that serves the needs of disabled veterans from all eras who have honorably served our country. VetDogs provides guide dogs for individuals who are blind or have low vision; hearing dogs for those who have lost their hearing later in life; service dogs for those with other physical disabilities; facility dogs as part of the rehabilitation process in military and VA hospitals, and PTSD service dogs to help mitigate the effects of PTSD in an effort to provide the emotional and physical support needed.
In 2013, America's VetDogs (an affiliate of and managed by the Guide Dog Foundation for the Blind) became the second assistance dog school (the Guide Dog Foundation is the other) in the United States to be certified by the International Guide Dog Federation and Assistance Dogs International.
Comments
No comments posted.

Registered users may leave comments.
Log in or register now!