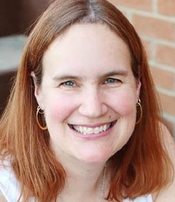 Blogging at Fresh Fiction
Susan Stoker Interview - Toughness in Romantic Suspense
March 28, 2022
The heroes in your romantic suspense novels seem to be former military, alpha types. What inspires you about these types of heroes? Read More...
Susan Stoker | Valentine's Day Recipe Roundup: DEFENDING ZARA + Giveaway!
February 10, 2020
The Valentine's Day celebrations continue with SUSAN STOKER! Don't forget to follow our recipe roundup all week long! Read More...
Susan Stoker | Exclusive Interview: CLAIMING SARAH
September 27, 2019
with Fresh Fiction Reviewer, Helen Williams Helen: How do you Read More...
Helen Williams | Why You Should Read a Susan Stoker Novel!
July 15, 2019
We're joined today by Fresh Fiction reviewer Helen Williams, with a wonderful author recommendation! The first time I Read More...
Susan Stoker | Harlow's Top 5 Worst Dates … And One Of Her Best
June 3, 2019
Defending Harlow is a story of second chances. Harlow and Read More...
Susan Stoker | DEFENDING MORGAN Exclusive Excerpt
March 4, 2019
Clearing his throat, Arrow said, "I came in here to see if you wanted to try to get those mats out of Read More...
Susan Stoker | Becoming a Mountain Mercenary
December 4, 2018
In my romance series, the Mountain Mercenaries are a group Read More...
Interview with hero Gray Rogers
August 7, 2018
From DEFENDING ALLYE by Author Susan Stoker So you are the infamous Read More...
Top 5 Reasons Why You Shouldn't Date Your Boss
August 4, 2017
CLAIMING ALEXIS features Blake Anderson, who isn't thrilled he has to work with the Read More...
Excerpt from Susan Stoker's RESCUING HARLEY
November 15, 2016
"So? What do you think?" Tommy asked his friend, Beckett "Coach" Ralston, as they stood inside the small office at the Waco Skydiving Club Read More...
Susan Stoker | The Genesis of a Story
May 17, 2016
SHELTER FOR ELIZABETH came about in an interesting way. At the end of book 4 Read More...
What Does Susan Do in her Spare Time?
March 8, 2016
This is a weird question for me, because one, I don't have a lot of spare time, and two, I'm usually always doing Read More...
Susan Stoker | Top 5 Things Not to do around your Special Forces Soldier
February 16, 2016
"Surprise" parties. It's just not a good idea to have a bunch of people hide in a dark room Read More...
Susan Stoker | Everything Ends...or does it?
January 11, 2016
PROTECTING THE FUTURE is the last book in the Read More...
Susan Stoker is a New York Times, USA Today, and Wall Street Journal bestselling author whose series include Ace Security, Badge of Honor: Texas Heroes, SEAL of Protection, Unsung Heroes: Delta Force, and Mountain Mercenaries. Married to a retired army noncommissioned officer, Stoker has lived all over the country—from Missouri to California to Colorado to Texas—and currently lives under the big skies of Tennessee. A true believer in happily ever after, Stoker enjoys writing novels in which romance turns to love.