Susan Stoker | Valentine's Day Recipe Roundup: DEFENDING ZARA + Giveaway!
Homemade Chicken Noodle Soup

February 10, 2020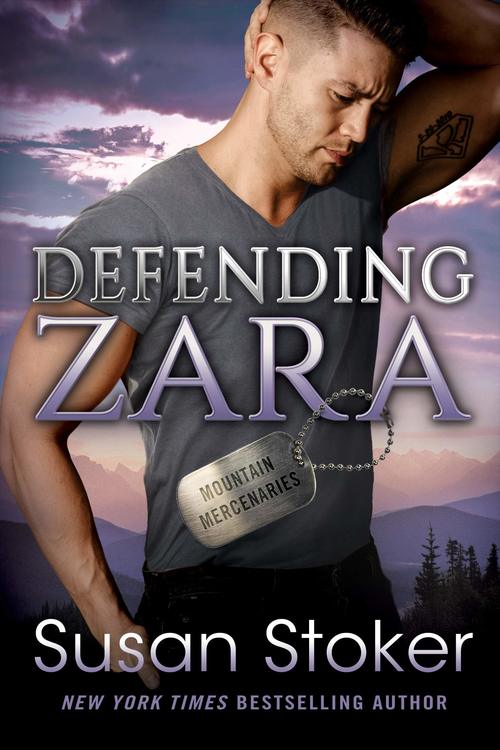 AVAILABLE
Mountain Mercenaries #6

March 2020
On Sale: March 3, 2020
320 pages
ISBN: 1542017130
EAN: 9781542017138
Kindle: B07VHG2NBV
Paperback / e-Book
Add to Wish List

Also by Susan Stoker:
Trusting Taylor, March 2021
Trusting Skylar, December 2020
Defending Raven, July 2020
Defending Zara, March 2020

The Valentine's Day celebrations continue with SUSAN STOKER! Don't forget to follow our recipe roundup all week long!
***
I watched a show on television about a missing little girl. She was three when she disappeared. But it got me to thinking about what happened if that little girl was found years later? What had she gone through? What was her life like?
I wrote Defending Zara with that in mind. When Zara was in elementary school, she was on vacation with her parents in Peru. They were killed and she was dumped in a barrio. She grew up there, eventually learning Spanish and how to survive in the poorest sections of the city. Fast forward years and years, she's now an adult and runs across Meat, a Mountain Mercenary in the country to try to save children from a human trafficker.
It's a story of despair, hope, luck…and love.
One of the first meals Zara shares with Meat is a simple fare of Chicken soup. It had been so long since she'd had such a wonderful meal without having to beg or steal for it. I imagine her and Meat sitting down in their house back in Colorado Springs after she's rescued and actually enjoying the soup together, rather than her feeling as if she had to snarf it down before someone took it away from her.
So I thought it was a perfect recipe to share with you! I love a nice hot soup on a chilly or foggy day.
Homemade Chicken Noodle Soup
PREP 5mins
COOK 35mins
TOTAL 40mins
This quicker version of homemade chicken noodle soup skips cooking a whole chicken and calls on boneless, skinless chicken thighs instead. The soup still tastes incredible, satisfying, and classic. The significantly reduced cook time makes this chicken soup from scratch possible on a weeknight. We highly recommend chicken thighs for this because of their flavor and soft texture when cooked, but if you prefer them, chicken breasts will work.
Makes 6 servings
YOU WILL NEED
2 tablespoons butter, chicken fat or olive oil
1 large onion, chopped
2 large carrots, chopped
2 stalks celery, chopped (optional)
Heaped tablespoon minced garlic (4 cloves)
2 bay leaves
3 sprigs fresh thyme or use 1/2 teaspoon dried thyme
1 pound skinless, boneless chicken thighs (4 or 5 thighs)
8 cups chicken stock or broth, low sodium or use homemade stock
5 ounces egg noodles (or pasta of choice)
Salt and pepper, to taste
1/4 cup fresh parsley, finely chopped
Water or more stock, as needed
DIRECTIONS
Melt butter in a large pot or Dutch oven over medium heat. Add the onions, carrots, and celery. Cook, stirring every few minutes until the vegetables begin to soften; 5 to 6 minutes.
Stir in the garlic, bay leaves, and thyme. Cook, while stirring the garlic around the pan, for about 1 minute.
Pour in the chicken stock and bring to a low simmer. Taste the soup then adjust the seasoning with salt and pepper. Depending on the stock used, you might need to add 1 or more teaspoons of salt.
Submerge the chicken thighs into the soup so that the broth covers them. Bring the soup back to a low simmer then partially cover the pot with a lid and cook, stirring a few times until the chicken thighs are cooked through; about 20 minutes.
If, during this time, the broth seems low, add a splash more stock or a bit of water. Turn the heat to medium-low.
Transfer the cooked chicken to a plate. Stir the noodles into the soup and cook until done, 6 to 10 minutes depending on the type of noodles used.
While the noodles cook, shred the chicken into strips or dice into cubes. Slide the chicken back into the pot and then taste the soup once more for seasoning. Adjust with more salt and pepper, as needed. Stir in the parsley and serve.
--
COMMENT TO WIN: What's your favorite chocolate candy? Leave a comment below with your answer and you'll be entered to win a copy of DEFENDING ZARA (US only) -- Good Luck!
--
Be sure to check out the previous post:
--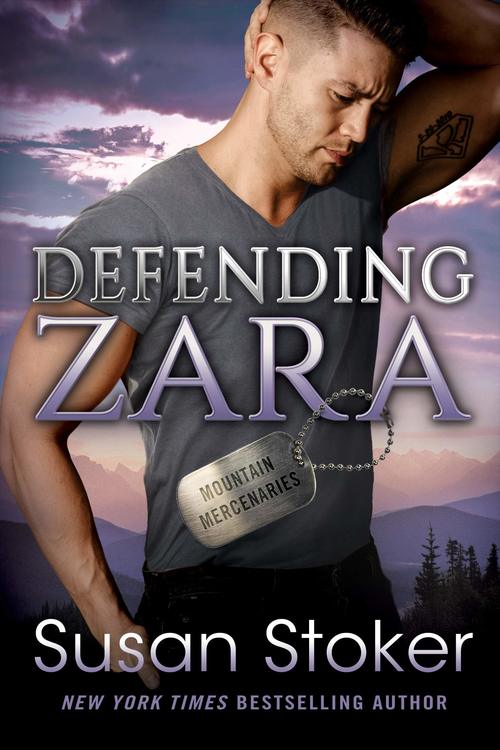 For a Mountain Mercenary and a desperate woman, love becomes a dangerous refuge in New York Times bestselling author Susan Stoker's novel of heart-gripping suspense.
Mountain Mercenary Hunter "Meat" Snow has a mission: eliminate the human traffickers scouring the barrios of Lima for vulnerable prey. But it's Meat who's taken down. Separated from his team and beaten within an inch of his life, he's left for dead. When he wakes, it's to the intimate care of a beautiful stranger who knows all about survival.
Zara Layne was a child when a brutal murder left her orphaned and abandoned in Peru. Ever since, she's fended for herself on the streets, outrunning its predators. Trusting men is not in Zara's blood…until it warms to the exhilarating touch of the wounded hero who promises deliverance. As each other's rescuers, they return to Colorado for a new normal.
But when Meat disappears, Zara discovers how ruthless the past can be. With the help of the loyal Mercenaries, she's drawing on her own skills of endurance to find him. And for Zara, there's no danger great enough to come between her and the man she loves.
Romance Suspense | Romance Military [Montlake Romance, On Sale: March 3, 2020, Paperback / e-Book, ISBN: 9781542017138 / ]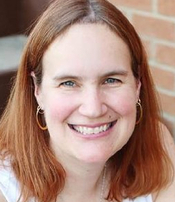 Susan Stoker is a New York Times, USA Today, and Wall Street Journal bestselling author whose series include Ace Security, Badge of Honor: Texas Heroes, SEAL of Protection, Unsung Heroes: Delta Force, and Mountain Mercenaries. Married to a retired army noncommissioned officer, Stoker has lived all over the country—from Missouri to California to Colorado to Texas—and currently lives under the big skies of Tennessee. A true believer in happily ever after, Stoker enjoys writing novels in which romance turns to love.
Comments
31 comments posted.
Re: Susan Stoker | Valentine's Day Recipe Roundup: DEFENDING ZARA + Giveaway!

That is a very hard question. It is a toss up between Heath
Bars and Rolos with HeatheBars having the lead.
(Patricia Barraclough 1:39am February 10)
Nothing beats a Hershey bar.
(Melanie Rosen 2:00am February 10)
. . ....always changes (currently: DOVE milk chocolates)
(Martin Bodnar 7:47am February 10)
My favorite is chocolate truffles. Happy Valentine's Day!
(Tina Rucci 9:01am February 10)
i like milk chocolate or white chocolate
(Vickie Couturier 11:01am February 10)
That's a hard one, lol. I would say my favorite chocolate candy is Truffles.
(Heather Amos 2:01pm February 10)
My favorite chocolate candy is See's Candies Nuts & Chews!
(Angela Saver 6:34pm February 10)
I am a big Three Musketeers Bar fan, but anything in Hershey Dark Chocolate is good.
(Cynthia St. Germain 6:54pm February 10)
Milk chocolate with nuts
(Colleen Conklin 8:27pm February 10)
I love Mounds bars.
(Nancy Reynolds 11:58am February 11)
my favorite chocolate candy is mexican bubu lubus with the
strawberry filling
(Megan Gonzalez 1:53pm February 11)
Chocolate covered cherries - but then again there are always M&M's
(Terry Kirgan 7:03am February 12)
Happy Valentine's Day! My favorite chocolate candy plain M&M's. I eat some every day. I also like Hershey Kisses.
(Laurie Gommermann 9:40am February 12)
Oh, my goodness! There are too many really good ones, so it's hard to choose just one. Hershey's Milk Chocolate and Elmer's Heavenly Hash are among my favorites.
(Anna Speed 4:08pm February 12)
Love snickers and Mint twix
(Gwenn Ostman 4:31pm February 12)
Snickers
(Tracy Urschler 9:18pm February 12)
My favorite chocolate is a Heath Bar and next is Three
Musketeers. Really, any kind of chocolate speaks my
language.
(Alyson Widen 12:01pm February 14)
Chocolate is my favorite chocolate. LOL. I love almost all
chocolate....except maybe white chocolate.
(Ann Ivey 1:53pm February 14)
Dark chocolate.
(Kim Hansen 2:01pm February 14)
Reese's peanut butter cups!!
(Jamie Gillespie 2:13pm February 14)
chocolate and more chocolate oh yes please
(Margo Beredjiklian 2:17pm February 14)
definitely Reeses for me! It has always been my favorite.
Thanks for the chance.
(Denise Hendrickson 2:20pm February 14)
5th Avenue or Butterfingers
(Blanche Nixon 2:37pm February 14)
Chocolate raspberry truffles
(Nancy Krueger 2:42pm February 14)
Love Butterfingers, but won't turn down chocolate covered caramels.
(Latesha Ballard 3:13pm February 14)
I've got simple tastes...Hershey
(Lenna Hendershott 4:21pm February 14)
The darkest chocolate possible (I have eaten and enjoyed
109% cacao baking chocolate!).
(Lisa Sabatini 7:28pm February 14)
Well, I'm currently not eating any candy, dieting! But my
new favorite (that I'm not eating!!) is caramel M & M's. I
have to say I love, love your books!
(Martha Lawson 11:40pm February 14)
I always get an Almond Joy candy bar-I like the combination of chocolate and
coconut.
(Joy Isley 12:56pm February 15)
It has to have peanut butter in it so probably peanut butter cups!
(Teresa Warner 9:22pm February 15)
Snickers candy bar
(Lori Byrd 7:39pm February 16)
Registered users may leave comments.
Log in or register now!