Laurie Gommermann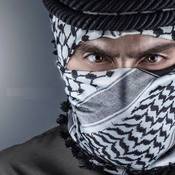 Features & Posts
83 comments posted.

Re: Tempest (10:01am March 25):

I started reading romances in the late 80's: Nora Roberts, Joanna Lindsey, Laurie McBain, Catherine Coulture, Elizabeth Lowell, Linda Lael Miller, Betty Neels, Sandra Brown,Julie Garwood, Kat Martin,Joan Honl,Debbie Macomber, Diana Palmer, Judith McNaught...I did not like it when several switched to Romantic Suspense. Next came Lori Foster, Karen Hawkins,Carly Phillips, Jill Shalvis, Susan Mallery, Lisa Kleypas, VLT, SEP,Julia Quinn, Robyn Carr, RaeAnne Thayne, Karen Ranney, Susan Wiggs, Susan Anderson,Jillian Hunter, Jillian Hart, Madeline Hunter, Charlene Sands, Lorraine Heath, Julia London, Eloisa James, Sherryl Woods...

I still turn to contemporary and historical romances for comfort. Over the past year I've tried so many new authors: Shannon Stacey,Stacy Finz, Maisey Yates, Jennifer Probst,Sheila Roberts,Belle Calhoune, Hope Ramsey, Kristy Macafferty, Kate Meader, Maggie Wells, Delores Fossen, Sharon Hartley, Virginia Kantra, Jessica Clare, Samantha Chase...

I am in awe of the author's talent, the variety and diversity of subject matter, their dedication to the romance genre and all things romance.

As an avid reader, I thank them all and look forward to many more years of HEA's!

Re: A SEAL Always Wins (6:05am February 26):

I like and respect their dedication to their job and our country. I like and respect their courage and sacrifice. They are willing to face unknown dangers and leave their families and friends when duty calls.

Re: Calling on Quinn (5:56am February 26):

I like both sweet and salty.

I like M&M's, Hershey Kisses and popcorn as my go to treats.
peanuts/mixed nuts and Cheetoes work for me too

Re: An Inconvenient Duke (5:52am February 26):

I look for intelligent characters who go after what they want. They aren't afraid to go against the rules in their quest for a HEA. I like CHEMISTRY and some friction. I like a bit of background info about the setting and the family /friends relationships.

Re: In Search of Truth (5:48am February 26):

L Loving I have 4 children and 5 grandchildren. I look forward to spending tome with them. I'm and avid reader. They all love books! Giving them a smile, a hug, a kiss, a call makes my day!

Re: Fair Weather Enemies (10:17am February 12):

Favorite thing about historical romances are the strong, intelligent, independent heroines who defy the restrictions society and family place on them. They pursue their dreams and find their soul mate who supports them physically and emotionally.

Re: The Winter Companion (9:57am February 12):

I have two favorites: the yummy melt in your mouth, buttery spritz cookies and Toll House chocolate chip cookies right out of the oven!.

Re: Highland Sword (9:55am February 12):

I like to bake. Cooking I'm so so not the most creative.

Re: Once Upon a Sunset (9:53am February 12):

American-Fried chicken with mashed potato and salad, chocolates and ice cream for dessert

Re: Forbidden Promises (9:42am February 12):

Happy Valentine's Day! My husband loves salmon. I will give this recipe a try! My favorite trope is marriage of convenience. I love that moment when they realize they care for each other and fall in love.

Re: Defending Zara (9:40am February 12):

Happy Valentine's Day! My favorite chocolate candy plain M&M's. I eat some every day. I also like Hershey Kisses.

Re: Forever Strong (9:37am February 12):

My husband and I will take a long walk along the beach (Atlantic Ocean). In the evening we will make our favorite foods and end with an ice cream sundae treat. We don't exchange gifts as we both hate to shop.

Re: Couldn't Ask for More (10:15am October 12, 2018):

I like it when men and women get caught up in explosive chemistry. It might not be what they're looking for but it sure is what they need. I had a crush on one of my older brother's friends (7years). It never went anywhere beyond a ride home from a wedding. I like to read stories featuring sisters or brothers ending up with their best friends.

Re: Wild On My Mind (10:13am October 6, 2018):

I didn't take road trips but I loved spending time in Elkhart Lake, WI every summer.
My husband and I love to visit national parks. We've been to all the ones you mentioned. So far my favorites are Zion, Grand Canyon North Rim , Olympic and Glacier.
We have a free zoo, Henry Vilas Zoo, in Madison,WI . I go every summer with my 3 grandchildren.

I enjoy second chance romance. I'm always rooting for them to finally get it right. Sounds like he has a lot of responsibilities raising his daughter on his own. Everyone grows up.

I have son and D-I-L who work as environmental scientists for the national park service. They live in Moab,Utah. I also have another D-I-L her dream is to work at a zoo. She currently lives in Portland,OR. as a certified vet tech.

Re: A Kiss, a Dance & a Diamond (4:49pm April 8, 2018):

The occupation doesn't matter. I like heroes who are
trustworthy, intelligent, compassionate and passionate!

Re: Elliott Redeemed (7:25am August 31, 2017):

Rock star music Bruce Springsteen

Re: A Sure Thing (5:43am November 10, 2016):

6) I love taking walks through the beautiful fall leaves. I actually try to walk every day. It doesn't matter if it's along a beach, mountains, woods, I enjoy the view.

8) New romances YES! I rarely have time to reread.

10) Best of luck with the release of your latest book, A SURE THING!

3) I start my day with a little chocolate pick me up treat.

Re: How To Impress a Marquess (5:36am November 10, 2016):

I do enjoy feisty, independent heroines.

Intrigued by this excerpt, very unique!

Re: For Love or Money (8:04am August 12, 2016):

Reading romance stories, my 4 children , my 3 grandchildren, watching beautiful sunsets, taking walks with my husband, listening to music,eating ice cream especially with Denali fudge and eating M&M's!

Re: Always My Girl (8:05am July 8, 2016):

I do like to read series.

In addition to the ones you listed I would add:

Jillian Hart's McKaslin family
Jillian Hunter Boscastle family,
Julia Quinn's Bridgerton family,
Linda Lael Miller's McKettrick family
Joanna Lindsay's Mallory family
Karen Hawkins' MacLean and Hurst families
Kate Hoffmann's Quinn family

Re: To Catch a Rake (9:40am February 19, 2016):

Favorite characteristics of a rake: charming, handsome, sexually talented at giving a woman pleasure, dedicated to their pursuit of pleasure

They can never resist a challenge. Love it when they are forced to change in order to gain the woman they've fallen in love with. They make the best husbands

Re: Taken by the Highlander (5:49am December 30, 2015):

This year I work both New Year's Eve and New Year's Day at 7 am. As we've aged we tend to stay at home and quietly usher in the new year without fanfare.

Re: Food Baby (7:35am August 28, 2015):

I eat ice cream for breakfast! I also need chocolate daily. i love plain M&M's and Nestle Toll House morsels.

I'd love to read FOOD BABY while I indulge in a McFlurry at McDonalds!

Re: Passionately Yours (11:02am May 30, 2015):

John in SCANDALOUSLY YOURS! i like intelligent , war heroes!

Re: Against the Tide (10:57am May 30, 2015):

I'd love to visit Alaska. I've heard of the beauty of the whole state. I'd love to see Denali National Park. Eventually I want to visit all of the national parks in the USA.

Re: At the Spy's Pleasure (10:55am May 30, 2015):

I do like second chance romances. My BF from HS just married at the age of 60. Her first husband died at an early age,38. I think sometimes we are to young to appreciate the nice guys we first met in college or at the work place. I like it when you reconnect and realize what you missed.

Re: 50 Ways to Ruin a Rake (1:10pm May 7, 2015):

Happy Belated Birthday!

Hope you enjoyed your day with your family and friends!

I love marriage of convenience stories! Mischief and mayhem and humor sounds like Mellie will give Trevor a run for his money and her hand!

I'd love to win a print copy of your book, 50 WAYS TO RUIN A RAKE!

Re: Forever in My Heart (11:18am February 27, 2015):

I do like military heroes. He sounds like he's matured and ready to settle down with the woman he left behind. She's also grown up and moved on. Sounds like they better grasp this second chance at happiness.

Re: At Wolf Ranch (11:15am February 27, 2015):

Intellect, integrity, athleticism, love of the outdoors and animals, hard work ethic, compassion

Re: Zone of Fire (7:50am February 3, 2015):

I'm just finishing BREAKING POINT (page 279.) Bay's just arrived at his condo on San Diego Bay after their 2 month separation.

I'd like to read Zone of Fire.

Re: The Gentleman Jewel Thief (10:58am December 11, 2014):

Love how you tied a real event to your HOPE DIAMOND series.

Thanks for sharing the background to your books.

I too liked the movie THE THOMAS CROWN AFFAIR. Great acting and a fascinating thrilling storyline.

I'd love to read your take on this historical event.

Re: What To Do With A Bad Boy (6:25am November 4, 2014):

I would add:

Jillian Hunter's Boscastle family

Marie Force Green Mountain series

Debbie Macomber's Cedar Cove and Hard Luck Alaska series

Jill Shalvis' Lucky Harbor series

Susan Wiggs' Lakeshore Chronicles series

Bella Andre's Sullivan family

Kate Hoffmann's Quinn family series

Julia Quinn's The Bridgerton family

Karen Hawkins' Hurst/MacLean family series

Nora's Donovan family series, The Bride Quartet

Lisa Kleypas' Seasons series

Carly Phillips' Hot Zone series

Robin Carr's Virgin River series

As you can see I follow a lot of authors and their series.

Re: Once Upon a Bride (7:57am September 14, 2014):

Excellent advice from the motivational speaker. I'm glad he influenced your writing career and the nice older gentleman's life too.

I'd like to read your story featuring a wedding planner and a doctor!

Re: My Highland Spy (4:31pm August 29, 2014):

Yes, I have made a decision about someone based on my first impressions. I feel that a person's personality shows through at all times. I go with my gut instinct about someone.

Re: Across the Line (4:29pm August 29, 2014):

I'd love to be introduced to your hockey series. I was exposed to hockey in college. I liked to go on Saturday nights to watch the University of Wisconsin Badgers play.

I'd love to read ON THE SURFACE!

Thanks!

johns lake at usa dot com

Re: Up to Me (1:46pm June 24, 2014):

Cute premise. I always hated the awkwardness of first dates. The whole getting to know the real person can be quite a challenge but also rewarding. I had a lot of first dates that flopped. Sometimes people can be attracted but totally incompatible.

Re: Montana Bride (1:42pm June 24, 2014):

I've been a fan for over 20 years. Keep them coming!

Re: Her Perfect Mate (7:20am May 16, 2014):

Landon and Ivy, WOW! Sounds like they pack a punch together. I like the idea of a unique talent, cat claws for Ivy working with a hot, Special Forces military by the book man. I can see some rocky roads ahead.
I loved the Dark Angel series many years back. Special abilities, shifters works for me works for me!

Re: Frisky Business (7:14am May 16, 2014):

Loved your HEA life story! Glad you are able to talk and laugh and love! Great dialogue.

I'd love to read your romantic comedy FRISKY BUSINESS! Marley and Will's HEA story. I need some laughter in my life!

Re: Home to Stay (6:52am April 18, 2014):

My 4 children have moved out and 3/4 are married. My husband and I live in a condo in Florida half of the year on Hutchinson Island. We spend our summers on a small lake in rural, central Wisconsin. So every year we experience a little of city and country life. Our family is spread out over several states so home is where ever we can be together. I appreciate all the moments when this happens.

Re: Her Summer with the Marine (6:21am March 19, 2014):

Part of the year, I live in a rural area where the largest city in the whole county is 2000 people. Everybody knows your name.

As for series books, I love connected books as long as they can stand alone and are not repetitious.

Small town series I can relate to the close knit family ties, the camaraderie , the familiarity and cohesiveness. I like feeling that I belong to that community as a close friend or neighbor. The nosiness, the gossip, can be positive or detrimental but most people care and support one another.

Some of my favorite town town series writers are Debbie Macomber, with her Hard Luck, Alaska and more current Cedar Cove, Washington series. Susan Wiggs with her Avalon, New York books. Jill Shalvis with her Lucky Harbor, California series and Robyn Carr with her Virgin River, California series.

Re: Dating, Dining, and Desperation (7:03am March 14, 2014):

I grew up in a small city of 12,000 where everybody knows your name. I loved growing up there. I felt safe. I walked or biked everywhere. We didn't have a movie theater or a sport's arena or fancy restaurants but we could drive about 30 minutes to Green Bay for those big city attractions.

I went to college in a city, Madison around 100,000, then worked in the Milwaukee area for several years. After marring, my husband and I chose to settle in a rural area to raise our 4 children (about 40 minutes from a Target). We preferred the safety and camaraderie of a close knit community. We now go back and forth between Wisconsin and Florida. We literally get the best of both worlds.

Re: Desperately Seeking Suzanna (4:44pm March 13, 2014):

Your book does sound delicious. I do like the Cinderella themed books.

Sue/Suzanna sounds like someone who is finally breaking out of her shell. I'd love to read what happens to her and Holden.

Favorite dessert is Macintosh apple pie right out of the oven.

Re: The Bride Insists (4:40pm March 13, 2014):

Adorabable! No, I've never seen or even heard of the Black Sheep movie.

Favorite black sheep hero- Derek Craven Lisa Kleypas - Devil In Winter

I'd love to read your book THE BRIDE INSISTS!

Re: Some Like It Wild (6:32am March 11, 2014):

I'm curious to know who betrayed Laney. I'm glad that she found emotional support from Jake. I never dated a bad boy but I can see the attraction. When Laney needs to break out of her good girl persona I'm glad that Jake was there for her. Trust is essential to any relationship. I'd love to go a wild ride with the two of them!

Re: Must Love Dukes (7:10am February 27, 2014):

My most awkward moments involved my blushing uncontrollably.

Whenever I'm stressed or embarrassed I'm red faced. For example: trying to speak in front of a group of people, meeting a new boy/man, walking into a room full of people by myself and finally after exercising.

After any of the above occurrences I'm red in the face for hours!

Re: The MacGregor's Lady (9:14am February 7, 2014):

If you could uproot yourself today, where would you choose to live?

What person would you most like to meet?

Who do you most admire?

Re: What The Groom Wants (6:20am February 7, 2014):

Constantly changing- -Rolling across the bed or floor where the shaft power shifts- control of the relationship goes back and forth

A spanking pose -dominatrix power hero or heroine could be the powerful controller

Re: Control (7:35am January 31, 2014):

Thanks for sharing your playlist for the background on your book CONTROL. I love reading about the outside influences and emotions that affect a book's development.

I'd love to read CONTROL!

Re: The Roses Underneath (7:27am January 31, 2014):

I'm in awe of talented artisan's work. Luckily, I've been able to visit a few Art museums. Art is subjective. What I like may not necessarily be loved by you and vice versa. However, I enjoy seeing these treasures. I'm glad someone took the time and effort to save and record these works.

Art- value is PRICELESS

I do believe that art is worth saving. It's a record of the world's cultural history.

Re: The Wedding Game (7:16am January 31, 2014):

Amy,
Thanks for sharing a bit of your life with all of us. I'm in awe of your ability to balance everything!

I'd love to read THE WEDDING GAME. I can see Ellie desperately needing the money. 6 months doesn't seem too long. I'm curious why Cannon would do it for 2 million. He sounds alpha, independent and you mentioned arrogant too. I'm sure he works as hard as he plays. Women must find him attractive. I'm looking forward to reading your book to find out why he needed the money.

Re: Freezer I'll Shoot (3:26pm December 28, 2013):

To read more and to write more reviews!

Re: Aloha Rose (2:07pm November 26, 2013):

Beautiful quilted tea towel. I'd love to visit all of the major islands of Hawaii.

Thanks for sharing!

Re: Otherworld (2:05pm November 26, 2013):

My dream is to travel to all of our nation's national parks. Loved Zion, Olympic North Rim of the Grand Canyon and Glacier!

Re: Never Underestimate a Caffarelli (6:35am October 27, 2013):

The limitations of space only being able to access the immediate area around the chair. The inability to move at will whether it be to bend to pick up something or to run to fetch something.

Re: Dark Road Home (7:35am September 22, 2013):

Interesting! My in-laws came over from Hungary in 1951. They've shared many stories about the boat crossing, going through Ellis Island, moving to Milwaukee and learning the English language.

I'm sure your Irish lady encountered many of the same problems.

Best wishes!

Re: Severed Trust (7:22am September 22, 2013):

Texas Rangers and their history! Sounds fascinating! I agree they excellent heroes! I'd love to read your 4 book series.

Re: Once Upon A Tartan (9:21am August 15, 2013):

Two other lawyers to authors would be HelenKay Dimon and Carly Phillips.

I've never thought about writing a book. Skills that I have:
perseverance, dedication and commitment: I keep at it until I accomplish my goal
ability to use a dictionary and a thesaurus
lover of all things related to romance
able to do research for background

Now if I had a good imagination....

Re: The Mistress Memoirs (5:55am February 23, 2013):

Yes so many unanswered questions. I do want to know what Colin was doing for 12 years and who his enemy is and why he is an enemy.

I'd love to read The Mistress Diaries. Kate sounds like she has a lot of spunk. I do want to know how she ended up as a courtesan's maid and a ghost writer too!!

Lot's of mystery and intrigue! I want to read it now!

Re: Deck the Halls With Love (6:30am January 30, 2013):

Hi Lorraine,

I want everybody to be happy and in love. I would like arrogant, Stephen Pollard, the Marquis of Fenton who was stood up at the altar in Suzanne Enoch's book TAMING AN IMPOSSIBLE ROGUE to find his HEA.

Re: Wild Encounter (8:50am October 7, 2012):

WOW! great idea for a story. I too believe I would try anything to survive my capture.

Re: Blame It On Texas (8:52am August 26, 2012):

I missed the sense of humor gene. I try to take things less seriously but unfortunately I'm a worrier. I did take up my middle son's belief in YOLO You Only Live Once. We went on a hiking trip out West to Arizona and Utah. We had a fantastic time. I'm going to try and live each day to the fullest extent. I do love books with humor Jill Shalvis is so funny! Rachel Gibson. I do SEP too. Christie you are a new author for me. I hope to bring humor and laughter into my life. Help me!

Re: In the Line of Duty (8:31am August 26, 2012):

I see woman firefighters/paramedics doing a fantastic job. I admire their work ethic. Traditional male/female roles have fallen by the wayside. In many Medical schools today,women far out number the males. I do think that all people like to feel secure. I like strong women in leadership roles. Thanks Donna!

Re: The Spy Who Left Me (12:53pm November 25, 2011):

I'd love to visit Hawaii via your eyes!!
I like your idea for a book exchange!! Happy Holidays! best wishes for continued success!

Re: Haunting Embrace (7:06am October 22, 2011):

Dark tortured heroes I think of Beauty and the Beast - the heroine's kindness, caring and compassion can turn the man's life around. It allows him to finally feel comfort and love and accept that he deserves it!
As for going back in time, it would take a lot of adjustments. However, due to all the knowledge you have from the future, I think you would be able to find ways to adapt that would make your life more comfortable. Ireland always carries an air of mystique. I'd love to share your love of Ireland. Thanks for the chance to win Haunting Warrior!

Re: The Wedding Affair (7:54am September 6, 2011):

I always wanted a beautiful doll house when I was growing up. I have a neighbor who made one for his granddaughter. I couldn't believe the detail! The time, patience and love he put into it. What a treasure to have! Good luck in finding a mini-maid. Fairies anyone??

Re: Only Mine (7:27am August 21, 2011):

The second book in this year's Fool's Gold trilogy is ONLY YOURS.
I did enjoy your book Finding Perfect.

Re: Overbite (7:21am August 21, 2011):

Overbite sounds great!
Insatiable was the first book. Insatiable was a soap opera with real vampires!

Re: A Gentleman Never Tells (7:59am July 25, 2011):

Hi Amelia,

A Gentleman Never Tells ..I want to know how Gabrielle is going to ruin Brent's life...NOW! I love teasers.

Book

I've read a couple of books where characters names change. Once it was the heroine's name. This was a little confusing.

Another time, the book was set in Paris and they had the Sydney Opera House pictured on the cover.

Occasionally, you'll read a book where an appliance, electricity, airplane, an automobile wasn't invented yet, yet the characters are using them.

The worst faux pax is when the author doesn't research the topic or area where the story takes place.

Thanks for the chance to win A Gentleman Never Tells.

Re: The Alchemy of Desire (6:18am April 25, 2011):

I prefer a guy who is a combination of both alpha and beta a go getter but who can be nice too! All the powerful men do not have to be arrogant jerks.

A lover/hero has to be likable.

Re: The Bride's Necklace (9:17am September 19, 2010):

I do prefer books with people on the covers. I agree that your Raine brothers series of books have gorgeous covers. Your necklace covers are eye catching especially the red and blue covers.

Re: In The Kitchen With A Good Appetite (8:50am September 19, 2010):

SOUNDS DELICIOUS!

Re: Warrior (8:06am September 6, 2010):

Looks and sounds fantastic! I'd love to read The Warrior!!

Re: Dark Warrior Untamed (6:57am August 28, 2010):

I enjoy Margaret Moore's Norman warrior heroes! Honorable, courageous!

I haven't read any of your books but this will change soon!

Re: Money, Honey (11:25am July 7, 2010):

I've been reading several of Betty Neel's romances. I like the older bachelor getting knocked off his feet by a young English woman.
I also like the more independent women in today's books not needing a man but usually still falling in love. Victoria Dahl, Luann Mc Lane are two new authors that I like.

Re: Crush On You (10:47am July 7, 2010):

I have guys that are friends but never a friend to lover. I met my husband my senior year of college and never looked at anybody else.

I do like the friends to lovers theme. I don't know of any friends to lovers couples. Your book sounds fantastic! I'd love to read it!

Re: Crush On You (7:51am June 10, 2010):

This episode is much debated in our household.

My side of the story:I was changing clothes to go on a bike ride so I put on a long peach colored robe to answer the door.

His side of the story: I was wearing a slinky nightgown!

He was coming to pick up one of my roommates for a date.
Their romance failed and we started dating 6 months later when I started my senior year of college. It sounds like that song... See you in September.

Re: Needles And Pearls (10:50am May 23, 2010):

Sounds great. I started knitting again on my work lunch hours. Very relaxing and it keeps my hands occupied so I don't eat!

Re: Sex And The Single Earl (10:46am May 23, 2010):

I like to visit small towns. The place seems more intimate, more friendly, people are interconnected. I feel like I'm part of the community. For example, I love Debbie Macomber's Ceder Cove series.

I grew up in a city of 12,000. I currently live in a city of about 50,000.

I prefer the smaller city where everybody knows your name. Larege cities like New York and Chicago I find intimidating.

Re: On The Steamy Side (5:22am March 24, 2010):

All I Want For Christmas by Nora Roberts has two adorable twin boys who want their cousin's Music teacher for their new mom as their Christmas wish. Zac and Zeke.
(In her book The Gift.)
johnslake at usa dot com

Re: Island Of The Swans (7:52am February 8, 2010):

I have not read any of your books but this one does sound interesting! I'd love to find out what happens to Jane in your story!

Re: Searching For Pemberley (5:01am December 3, 2009):

Hi Mary,

Loved how you entwined 3love stories in one book all centered around Jane Austin's life and works! Sounds like an interesting read!

Re: Dragons Prefer Blondes (8:23am September 4, 2009):

I don't watch a lot of TV and I don't watch any blog videos. I have dial up and I get kicked off or the loading process takes forever. I do read blog interviews and I like knowing where the ayuhtor is coming from.