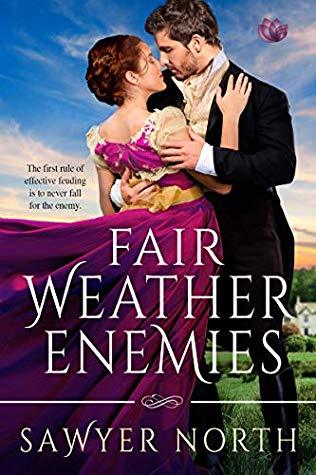 Purchase
Entangled: Scandalous
January 2020
On Sale: January 21, 2020
Featuring: Jane Hancock; Adam Ashford
ISBN: 1682815315
EAN: 9781682815311
Kindle: B0841FD6Y6
e-Book
Add to Wish List

The Hancocks and Ashfords have had a long-standing feud between their families long before Miss Jane Hancock couldn't stand the sight of gentleman farmer Adam Ashford. But after both families fall on hard times and an unscrupulous creditor forces Jane and Adam to sign a devil's bargain, they'll finally understand the true meaning of keeping your enemies close at hand.
The terms of this bargain? Locate a lost treasure shrouded in deception and mystery.
The catch? Only one can claim it to win. . . the loser is left to ruin.
Comments
13 comments posted.
I like having a window into a different time and place. I prefer
books that are factually accurate not just stories that could be
set just about anywhere or anytime. It is interesting to see
how society functioned differently and how the rules of society
differed in different time periods.
(Patricia Barraclough 1:46am February 12, 2020)
. ..the travel thru time
(Martin Bodnar 8:33am February 12, 2020)
i love that they manage to make it through life without
elecrtonics
(Vickie Couturier 10:15am February 12, 2020)
Favorite thing about historical romances are the strong, intelligent, independent heroines who defy the restrictions society and family place on them. They pursue their dreams and find their soul mate who supports them physically and emotionally.
(Laurie Gommermann 10:17am February 12, 2020)
Hi, Sawyer! Thank you for the fun time on Facebook this week! What I enjoy most
about historical romance is the gallantry, courtesy, responsibility, honesty,
integrity, well, you get the picture! And I love a happily ever after! My escapes
from reality that leave me feeling upbeat! Wishing you great success!
(Alice Castle 1:00pm February 12, 2020)
I love when historical facts and places and names are woven
within a story.
(Nancy Reynolds 2:00pm February 12, 2020)
First of all, thank you. Secondly, I like historicals because I learn thing from
history that are new and interesting.
(Patti Paonessa 8:50pm February 12, 2020)
They're a great way to escape today's way of life!
(Tracy Urschler 9:08pm February 12, 2020)
In historical romances the men seem more heroic and the
women more determined to be independent. And different ways
of life are interesting.
(Melanie Rosen 12:26pm February 13, 2020)
Thanks for helpful article :)
(Wendy Veros 6:43am February 13, 2020)
Historical Romance takes me back to a time when women had
more obligations and customs. The men had a lot of
freedom. And I like learning how they get along with their
family and friends.
(Alyson Widen 12:52pm February 14, 2020)
I enjoy taking a journey into a time period completely different from the present.
(Anna Speed 5:01pm February 14, 2020)
Thank you for this article! Awesome!
(Michael Bayer 9:41am April 21, 2020)
Registered users may leave comments.
Log in or register now!