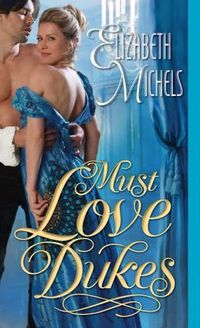 Purchase
Tricks of the Ton
Sourcebooks Casablanca
February 2014
On Sale: February 4, 2014
Featuring: Lillian Phillips; Devon Grey
352 pages
ISBN: 140228599X
EAN: 9781402285998
Kindle: B00FG9GVP8
Paperback / e-Book
Add to Wish List

The Mad Duke lean in closer, his lips gently brushing her ear, and whispered, "I dare you."
She Can't Resist the Dare
Lillian Phillips could not imagine how her quiet, simple life had come to this. Blackmailed by the Mad Duke of Thornwood into accepting one wild dare after another...all because of a pocket watch. Desperate to recover her beloved father's pawned timepiece, Lily did something reckless and dangerous and delicious—something that led to a night she'd never forget.
He has a Reputation for Scandal
When Devon Grey, Duke of Thornwood, runs into a mesmerizing, intoxicating, thieving woman who literally stole from his bedchamber—with his new pocket watch—Devon plots his revenge. If the daring wench likes to play games, he's happy to oblige. After all, what's the ruse of being the Mad Duke if you can't have some fun? But the last laugh might just be on him...
Tricks of the Ton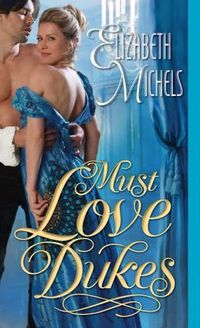 Must Love Dukes
#1.0
Amazon.com | BN.com | | |
Comments
46 comments posted.
Re: Must Love Dukes

My most ackward moments revolved around my hair. When I was in my 20's I
had a perm & did not know how to style it. It looked like I stuck my finger in a
light socket. The hair stylist told me.."Umm, I forgot to tell you to use electric
curlers or a flat iron after blowing your hair dry." Then, there was the famous
purple hair incident. I had tried to dye my hair at home & it looked purple in
color.I had to color it again to neutralize the shade. As long as we live , there
will be plenty of more moments that are embarrassing, but those are my top
two!
(Sheila Veikune 6:39pm February 24, 2014)
I was in the store and saw the mother of the child who was causing problems in the neighborhood. She was a sweet, but ill, woman who believed her son was sweet and wonderful. How hard it was to avoid letting her know the truth and risking her having an attack. I tried to avoid letting her see me, but, of course, she did and went on and on about her child. I managed not to let her know how horrid he was, when all I wanted to do was tell her he belonged in Juvenile Hall.
(Sharon Mitchell 3:17am February 27, 2014)
My most awkward moments involved my blushing uncontrollably.

Whenever I'm stressed or embarrassed I'm red faced. For example: trying to speak in front of a group of people, meeting a new boy/man, walking into a room full of people by myself and finally after exercising.

After any of the above occurrences I'm red in the face for hours!
(Laurie Gommermann 7:10am February 27, 2014)
It's usually one of those days when we've been doing a good amount
of yard and garden maintenance. I'm hot, sweaty and dirty and
Hubs decides he needs something from the local big box hardware
store. It never fails, we always run into someone he knows. He
seems to know everyone in town! All I want to do is run and hide,
but no, he introduces me; they talk, talk, talk. And they say
women can talk forever - not so!
(Cynthia Netherton 8:06am February 27, 2014)
Sheila, I sympathize with your hair issues. I once dyed
mine pink by accident. It was awful.

Sharon, isn't that the worst? I had the same problem with my
next door neighbor before we moved--one of the reasons we
moved. :)

Laurie, oh, girl. I am a blusher too. It's awful. The
worst part is my ears turn bright red when I'm nervous.
Public speaking isn't so cute when you have red ears. :)
(Elizabeth Michels 8:10am February 27, 2014)
Cynthia, that same thing happened to me a few months ago.
We were renovating our house so I was a mess and I ran into
my husband's old boss at the hardware store. He asked about
my family and referenced my mother who passed away 2 years
ago. *sighs* I'm glad you survived your awkward
conversation. :)
(Elizabeth Michels 8:15am February 27, 2014)
I'm basically a shy person so getting in front of crowd is very awkward. I try to avoid it at all cost.
(Bonnie Capuano 8:46am February 27, 2014)
I was back in my hometown and saw someone I knew as a kid but couldn't remember his name, so I pretended to not notice him. But then he noticed me and it was totally awkward as I still couldn't remember his name.
(Pam Howell 9:01am February 27, 2014)
Bonnie, I wish you luck with avoiding the spotlight. I know
how hard it can be to be the center of unwanted attention.
Best wishes. :)

Pam, did you give him the, "Hey, you"? LOL I think the worst
part of this is getting called out on it. "You don't
remember me, do you?" Um no I don't. Awkward! Thanks for
commenting! :)
(Elizabeth Michels 9:26am February 27, 2014)
Oh my... I hate to even share this. I was in my 20s and had
just returned to work after being really sick. AND... I
turned and farted where others near me heard me. I wanted
to go home... crawl into the floor ... I was sooo
embarrassed. I was the only female working there... and the
guys farted all the time... but not me!
(Linda Townsend 9:28am February 27, 2014)
Let's just say I'm not proud of my job and whenever I see
someone I know, I try to avoid the "Oh, you work here?"
conversation.
(Karin Anderson 10:10am February 27, 2014)
I suppose I should consider myself pretty fortunate. My Husband does most of the grocery shopping in town, so I'm able to miss those run ins. However, where we live, it's a small community, and we do have to go to the city at least once a month for supplies. We've been lucky that we haven't had more than a couple of brief run-ins with people we knew and were able to go on our way. I let my Husband do the talking, while I stood back a bit, and nodded my head. They all pretty much know that due to my health issues, that I'm not in town for a long visit to the stores, which would tire me out, so they don't keep us long, and that's sweet of them on their part. Your book is definately one that will be on my TBR list!! I love the cover, too!!
(Peggy Roberson 10:24am February 27, 2014)
Linda, you have my sympathies. That's awful. On the bright
side, at least they were all men. LOL

Karin, I understand. The worst job I ever had was selling
hair to bald men--not my proudest moment. ;)

Peggy, I'm glad you get to hide in the country. I try to do
that as well. So sorry to hear of your health issues
though. Thanks for adding my book to you TBR list! I
appreciate it! :)
(Elizabeth Michels 10:49am February 27, 2014)
Mine happened a few years ago. I had been working three
weeks at a brand new store that was opening soon when I got
bronchitis. Not wanting to risk not getting a permanent
position, I still went in. One day a group of us were
getting trained on cash and I passed out. One minute I was
listening to the boss and the next I was on the ground
looking up at him asking what happened. I got the job but
they never let me live it down.
(Lisa White 10:54am February 27, 2014)
there is so many of them lol im not sure what ackward moments
were mine or most but i know i had some horrible jobs to when
i was younger
(Denise Smith 11:09am February 27, 2014)
Lisa, I'm just glad you weren't hurt! That could have been
even worse if you'd hit your head or something. Passing out
stinks, but having a good sense of humor about it is
awesome!

Denise, I seem to invite these moments into my life. There
have been too many for me to count too. Thanks for
commenting! :)
(Elizabeth Michels 11:40am February 27, 2014)
Mine was when I was a teen ager and my brother brought a guy
down to meet me and I didn't know they were coming. At the
time I was back in an old closet clean wall paper of the wall
and had dirt and sweat all over me. I was a total mess.
(Gail Hurt 11:42am February 27, 2014)
Gail, I've stripped wallpaper and I think that is the
messiest work EVER! I can only imagine the look on your face
when your brother's friend found you in that state. LOL
(Elizabeth Michels 11:48am February 27, 2014)
My most awkward moment was the day I met my husband. I was angry as I was suppose to meet another guy. His friends introduced him. Since I had just moved into an apartment I handed him my address and phone number. I never expected to hear from him. He called next day and we had our first date on East and was married in June.
(Jane Squires 11:53am February 27, 2014)
MY most awkward moment... I had moved away and one day came back for a visit... I was talking to another friend when this person walks up to me and stands there... I look over and think why is this person standing so close... she just stood there... finally it clicked that I knew her... I stuttered my way through a Hello and How have you been... introduced her to the friend I was talking too... I could not believe how awkward that was.
(Colleen Conklin 12:00pm February 27, 2014)
Jane, that sounds like the beginning of a contemporary
romance novel! Awkward, but it all worked out in the end.
Love it!

Colleen, how terrible! I hate it when I can't remember
someone. Everyone should be required to wear Hello my name
is stickers all the time! LOL
(Elizabeth Michels 1:01pm February 27, 2014)
We had gone over to a couples house that were newlywed friends of ours. They also had invited over two other couples. We got started on the topic of wedding gifts they'd received, and the number of duplicate gifts they had to return. I piped up, "Yeah, I know what you mean...we got 4 electric knives, so I returned two and exchanged for something else." I had no idea that one of the couples present had given us one of those knives, until she said, "I hope you kept the one we gave you!" I nearly crawled under my chair (I was so embarrassed that I couldn't speak)! I really inserted my foot into my mouth that evening!
(Linda Luinstra 6:00pm February 27, 2014)
It has to be when I encountered a not very well-liked boss sitting at the next table at a restaurant. And he didn't have a clue he wasn't well-liked. *sigh*
(Marcy Shuler 7:31pm February 27, 2014)
Linda, that's awful!!! I would die! And no matter what you
say, you can't play it off like you kept their gift. This is
exactly when you would want to disappear under the table.
I'm glad you survived the evening!

L Lam, I do that too when I'm upset. Ouch! ;)

Marcelyn, that is soooo awkward! I'm glad you got through it
and got out of that restraunt! Thanks for commenting! :)
(Elizabeth Michels 8:29pm February 27, 2014)
We had moved to the country and hadn't had a chance to meet our new neighbors. I really looked by best, with my straw hat, paint brush & pail, painting the fence post around the property; when here came our slim curvey pressy neighbor. Needless to say, I could have died right on the spot.
(Lois Imel 8:55pm February 27, 2014)
I've had so many, often when I'm trying to hard to act like
I'm having a good time & would rather be elsewhere.
(Diane Sallans 9:16pm February 27, 2014)
Lois, why does it seem like first impressions such as this
one will never go away as long as you're neighbors?
Something similar happened to me recently when I was doing
yard work and my new neighbor walked by with her wine glass
in hand...who goes for a walk with a glass of wine? Anyway,
I don't think it's possible for me to be cute enough to make
up for meeting little miss wine walker that way. LOL

Diane,I hope you're in a happy place where you want to be
now. :) This same thing usually happens to me when I have to
go with my husband to his work events. Miserable--but
smiling! As my great aunt always said, "Put on your tea
grin!"
(Elizabeth Michels 10:41pm February 27, 2014)
I was sick all over the girl sitting in front of me in the fifth grade. I never did live that down while I was still at that school.
(Janie McGaugh 10:42pm February 27, 2014)
OH Lord, so very many to choose from. How about when I was
very young - kindergarten age. I tripped on my shoelace and
cracked my skull open on a concrete step. My mom was
bringing dinner to a Teen Challenge drug rehab home. All
the teenage boys gathered around an commented on my bleeding
screaming self. I still remember the "Cool Look at all the
blood" and "Think She's Gonna Die?" type comments. I still
have the scars. :-)
(Glenda Martillotti 10:51pm February 27, 2014)
many, many, since I hate to go to new places and spend time with strangers....it can be anytime i go out!!!
(Barbara Studer 11:49pm February 27, 2014)
My first job was as a waitress at a local luncheonette. My high school math teacher came in for lunch. When I went to serve him his sandwich... the plate stopped but the sandwich kept going.... right into his lap!
(Betty Hamilton 12:01pm February 28, 2014)
I was at McDonald with my cousin and sisters and brother. We were ordering lunch there. My brother was four at the time. He has a tendency to run around whenever we were at McDonald's. I have mistaken another little boy for my brother when he came running with my cousin. That was quite embarrassing that I can't recognize my own little brother.
(Kai Wong 1:23am February 28, 2014)
I was shopping with my mother, friend, and grandson when my
friend and grandson started arguing about toy. Both STOMPED
up to me and to me I had to decide who was right. My
grandson was 2 at the time and my friend is 4 years older
than I am. The argument lasted 2 hours, needless to say the
right home was loud...
(Tina Ullrich 1:30am February 28, 2014)
i'm always Awkward, so i don't really have just one or two
moments to tell and from when i live in the United States
(i'm Italian) I am even more awkward because i'm also shy
and stuck cause even if my English is very good people don't
really understand me so they just stare at me every time i
try to explain something and my husband has to say with
simpler words what i wanted to say lol
(Sarah Hansrote 4:45am February 28, 2014)
No way to get through it but straight on! My worst moment
ever was meeting the guy I had told I was too busy to see
while I was shopping. I think I told him some fib about a
last minute need for something that trumped the studying that
had been my excuse.
(Janet Martin 8:28am February 28, 2014)
The worst is when someone knows who you are but you are not really sure who they are.
(Maureen Emmons 10:12am February 28, 2014)
I've done - totally blanked on a person's name before even though I know them
for years.
(Molly Wilsbacher 5:39pm February 28, 2014)
Not really... I tried not to talk to too many people while shopping.
(May Pau 6:00pm February 28, 2014)
I am really horrible at remembering names. I don't know how many times I've avoided people for that reason or how often I've talked to someone without using their name.
(Carol Woodruff 7:10pm February 28, 2014)
I seem to stumble from one awkward moment to the next. Funny
to look back on.
(Mary Preston 4:58am March 1, 2014)
Sounds like a great book that is mixed with reality!! Thanks for the gracious
giveaway!
(Kalynn Dresser 4:23pm March 1, 2014)
My most awkward moment was beefore my husband's funeral on August 1st of last year. I had gone into the restroom, and somehow my dress got caught up in my panties and my butt was sticking out, and I was walking around that way in front of everyone for about a minute when my best friend told me to get my dress down. Lol!
(Cathy Phillips 12:53pm March 2, 2014)
My parents moved a lot so I had lots of new kid at school
days.
(Theresa Norris 6:54am March 2, 2014)
Hi Elizabeth!

Congratulations on the release of Must Love Dukes on the 4th of last month! I'm so excited that Desperately Seeking Suzanna is coming out this month because I love reading books in the same series one right after the other!

I must admit that my most ackward moment happened over 45 years ago when my father showed up at my apartment one Saturday morning to find my soon to be husband there with me! Trying to explain why he was there so early in the morning was fortunately solved by my dear soon-to-be mate, who was in the Navy during Vietnam at the time, when he told my father that he he had just gotten some unexpected to order that he would be leaving on deployment later that day. Fortunately he was leaving but for deployment for more training in Arizona and not in Vietnam! Trying to explain why someone in the Navy was going to Arizona was even harder to explain to my dear old Dad! Fortunately it was because he was in a Navel Air squadron and where they went for additional training!
(Jeanne Miro 2:27pm March 3, 2014)
bad hairs days
(Denise Holcomb 3:54pm March 3, 2014)
This was my first book I have read by this author- and a recommend from a
friend. I am so glad she recommended Elizabeth because this was a great
title. I am not a fan of flashbacks but Elizabeth handled them beautifully at
the beginning. The attraction/ tension between Lilly and Devon was
excellent and their way of coming together was great. A good intro to the
discovery of Michels and I will read more.
(Sara Edmonds 11:24am March 1, 2015)
Registered users may leave comments.
Log in or register now!