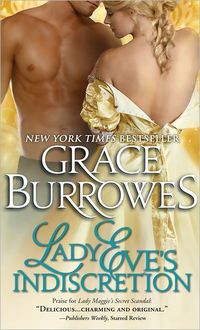 Purchase
Windham Sisters #4
Sourcebooks
February 2013
On Sale: February 1, 2013
Featuring: Evie Windham; Lucas Denning
316 pages
ISBN: 1402263805
EAN: 9781402263804
Kindle: B009RXJ4AI
Paperback / e-Book
Add to Wish List

Lady Eve's Got The Perfect Plan
Pretty, petite Evie Windham has been more indiscreet than her parents, the Duke and Duchess of Moreland, suspect. Fearing that a wedding night would reveal her past, she's running out of excuses to dodge adoring swains. Lucas Denning, the newly titled Marquis of Deene, has reason of his own for avoiding marriage. So Evie and Deene strike a deal, each agreeing to be the other's decoy. At this rate, matrimony could be avoided indefinitely...until the two are caught in a steamy kiss that no one was supposed to see.
Windham Sisters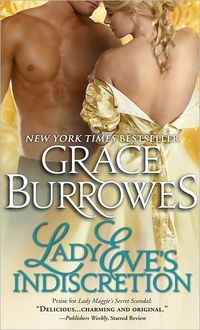 Lady Eve's Indiscretion
#4.0
Amazon.com | BN.com | | |
Windhams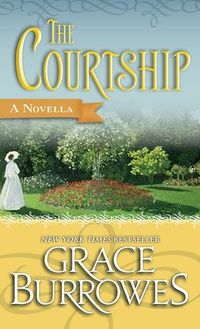 The Courtship
#0.3
Kindle | BN.com | | |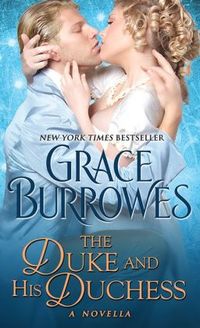 The Duke and his Duchess
#0.5
Kindle | BN.com | | |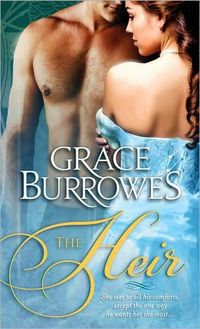 The Heir
#1.0
Amazon.com | BN.com | | |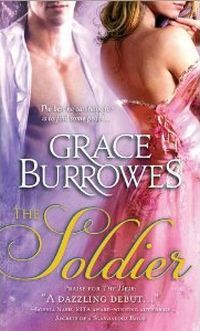 The Soldier
#2.0
Amazon.com | BN.com | | |

The Virtuoso
#4.0
Amazon.com | BN.com | | |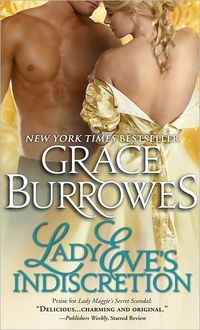 Lady Eve's Indiscretion
#7.0
Amazon.com | BN.com | | |
Comments
60 comments posted.
i enjoy reading this type of book. Thanks
(Lisa Fitzgibbons 5:47am February 7, 2013)
I have read the previous books in this series and can hardly wait for the next one.
Blessings,
Marjorie
(Marjorie Carmony 6:18am February 7, 2013)
You look and sound like a lady I'd love to get to know. I'm also a horsey girl and yes, they need exercise every day, and yes, you can do just a little and suddenly it turns into fun and you're enjoying a jump or six. I also recommend re-reading yesterday's writing, it gives you a place to start and overnight your brain will have shook some detail loose to include.
I must check out your latest book as I feel sure I would get on with it!
(Clare O'Beara 7:07am February 7, 2013)
Wow...I wished I could be like that. My problem I have lots
of ideas, but I think in my head they look and sound awesome
but once I get them down...I think they look stupid and end
it there...I guess I should go get a "Horse". I need more of
a edge in the "Go for " direction".
I'm glad you had Del!!!
Your book looks like it will be a good read :)
(Billie Gaskill 7:29am February 7, 2013)
James, welcome, and good luck with the giveaways!

Marjorie, don't forget to check out "The Duke and His Duchess" another e-novella for Their Graces which will be coming out in March.

Greetings, Clare, fellow horse girl/writer girl. When Del and I were particularly blah, we'd ask somebody to set us up some poles or an X, and immediately, we both perked up.
He was never much of a jumper, but I'd gone log hopping a time or two, or three.

Bj, you would make the perfect plotting partner. What I call a "flywheel" imagination is an enviable gift. And yes, Del was also an enviable gift.
(Grace Burrowes 7:44am February 7, 2013)
I so enjoy reading books about a ranch and the cowboys and their horses...so I love them.. thanks ..
Rosemary [email protected]
(Rosemary Foley 8:25am February 7, 2013)
How cool - I developed an interest in horses through my best friend Beth, who had horse fever, as well as my cousin Adele who took horseback riding lessons as a child and who also loved them!
(Felicia Ciaudelli 8:44am February 7, 2013)
Wonderful advice. :-D I love to see what motivates authors
and how they get started, so thanks for the post.
(Karin Anderson 8:52am February 7, 2013)
What an enjoyable post this was. As much as I admire horses, I've never had the pleasure of being so close to one.
My problem is I have no problem with the 'start' of an idea, it's the finishing and follow through.
You're books sound wondersul, and I think the covers are great!
(Deanna Mancuso 9:04am February 7, 2013)
A most thought provoking post which I enjoyed. Consistency has
always been important and completing everything. Best wishes.
(Sharon Berger 9:31am February 7, 2013)
While I never had a horse, my older sister did when we were
growing up. I loved to ride and was often found at our
neighbors' who raised and trained ponies for fair rides. They
always had some that needed riding.
(Mary Hay 9:33am February 7, 2013)
I enjoy reading about cowboys. It doesn't matter if its historical or today
because the cowboy is always the hero
(Debbie Rudder 9:43am February 7, 2013)
I like horses also!
(Kathy Fowler 9:49am February 7, 2013)
I like horses... but I only see them a few times...
(May Pau 10:24am February 7, 2013)
I love Grace Burrowes writing. :-)
lisakhutson at cox. net
(Lisa Hutson 10:57am February 7, 2013)
Thank you for sharing your "horsey philosophy" - just get started, at a walk, and then go where you may. But you have to start!!! Your books sound wonderful - I'd LOVE to win. Thanks for the chance.
(Nancy Reynolds 11:07am February 7, 2013)
I am a social worker and I work with "handicapped" kids. I worked with a young lady that wanted to ride horses and we used her SSI dedicated account to give her horse riding lessons for therapeutic reasons. She was shy and not very social. Within a year, she was number 1 in her region in the "hunter jumper" class and number 4 in the state! She is now doing dressage, and she is amazing! I have always loved horses, but it took a "handicapped" girl to teach me how therapeutic horses can be.
(Sandy Fielder 11:28am February 7, 2013)
I've ridden horses, but can't ever say I dreamed of owning my own. Now I have dreamed of a owning a different type of Mustang! I've always wanted a Mustang convertible and SOMEDAY I will own one!

Thanks for the chance to win!
(Sue Galuska 11:29am February 7, 2013)
I love books with western settings. This one sounds very interesting.
(Wilma Frana 11:43am February 7, 2013)
Reading is a great passion of mine. Love having the chance to win a new book. Thanks
(Darla Zimmer 11:47am February 7, 2013)
Rosemary, no ranches in this one, though there's a horse farm and a couple of horse enthusiasts (also a horse or two). Maybe that will work for you?

Felicia, the horse gene transfers. It's a lifestyle choice, and for those who get it, a happy one.

Karin, Del was a wonderful horse. Never a cross word for that pony unless I had it coming.

Deanna, we all have trouble with follow through. The writing coaches exhort us to finish at least one MS, no matter how lame we think it's getting. Easy for them to say...

Sharon, he was consistently a terrific horse. That helped an awful lot.

Mary, what an ideal way to enjoy the equines, and ponies are always grateful for attention.

Debbie, Deene is sort of an English cowboy. He looks terrific on a horse but he doesn't ride off into the sunset.

Kathy--horse girls unite!

May, I think most people find horses pretty, and they are, until you're the one holding the muck fork and the feed bill.

Lisa, hello and thanks for those kind words.

Sandy, some of the foster kids I represent in Circuit Court are lucky enough to get into the therapeutic riding classes, and I don't know of a single kid who hasn't benefited. Will Rogers said, "Something about the outside of a horse is good for the inside of a man." Even more, for ladies and children, methinks.

Sue--cherry red? Gold metallic flake? We want details!

Wilma, you're another cowboy fan who might like a side trip to Regency England--or you could pick up Joanne Kennedy's latest, or one of Carolyn Brown's hot cowboys, right?

Darla, thanks for stopping by, and best of luck with the giveaways/
(Grace Burrowes 12:00pm February 7, 2013)
Oh I love horses... I was lucky enough to be able to ride when I was younger at camp for two summers... I was saddened when they ended the program. Have not ridden since, but keep my love of horses with statues and picts around!
(Colleen Conklin 12:15pm February 7, 2013)
I truly loved reading about you and your horse!! If you had written an entire book about it, I would have read the entire thing!! Because I have gone horseback riding a couple of times in the past, I can relate to what you said. Now I am looking forward to your book, because I feel that there's going to be a wonderful connection there as well. I love the cover, and the story sounds divine!!
(Peggy Roberson 12:21pm February 7, 2013)
I love this analogy and how you found the spirit and ability through the things you like to do most.
I miss riding and now I know what my next weekend adventure will include.
(Carla Carlson 12:36pm February 7, 2013)
This is definitely good advice - that's how I get myself to
exercise. If I'm not in the mood I'll say I'm only going to
work out for 15 minutes, but once I get going, I usually go
the entire time.
(Rebecca Whitehead-Schwarz 12:43pm February 7, 2013)
Hi

I love your books. I am a horse lover however can count the
times I have been riding...

Thanks
(Pam Brewer 12:56pm February 7, 2013)
Please don't enter me in the contest. I just stopped by to say how much I love Grace's books. I am reading--and thoroughly enjoying--Lady Eve's book now.
(G S Moch 1:15pm February 7, 2013)
I haven't read any books in this series but must check it out.
I do love reading about horses but I never have been around
them much.
(Gail Hurt 1:27pm February 7, 2013)
Love reading your books and look forward to when a new one comes out.
(Julie Parrish 1:38pm February 7, 2013)
Thanks for the giveaway! This sounds like a great book, I love horses and Historical romances.
(Chelsea Knestrick 1:45pm February 7, 2013)
Wholly Boogers!!! I never thought of that :)
(Billie Gaskill 2:46pm February 7, 2013)
the books sound great thanks for this chance to win
(Debbi Shaw 4:01pm February 7, 2013)
LOVE YOUR BOOKS THEY ARE MARVELOUS AND YOUR MY FAVORITE AUTHOR
OF ALL TIME. EXCELLENT CONTEST!!!
(Shelly Caggiano 4:15pm February 7, 2013)
I too was in love with horses as a girl. I got a figurine on my 16th birthday
cake and that was it. It is just as well. I have since discovered that I am not
really a horse person. I am much more suited to reading about them. Our
second daughter is and was a pretty good rider until she was thrown and it
messed up her hip. They have an old stallion, but he is just living out his time
at pasture.

You are so right about your dreams. You may not be able to get exactly what
you want, but you'll never know unless you try. Take that first step and keep
trying. You may discover something else along the way. No one ever said
your dreams had to unfold in a straight line.
(Patricia Barraclough 4:46pm February 7, 2013)
Yes, I love horses too and would love to win and read this
interesting book. Thanks for the fantastic contest. Thanks,
Cecilia CECE
(Cecilia Dunbar Hernandez 4:46pm February 7, 2013)
Colleen, riding memories stick with us, good or bad. Mine are 99 percent good.

Peggy, I thought I was going to get a Valentine's red and pink cover, but I love the honey-gold palette of this one.

Carla, see you at the barn. I swear this horse had a pair of wings and halo stuffed in some corner of his stall.

Rebeccas, for me it's walking. I can walk for six minutes away from the house, and six minutes back. Do that twice at even a snail's pace, and you've done better than a mile.

Pam, I think the love counts whether you spend time in the saddle or not. For the last few years I had horses on my property, I wasn't riding, and I probably enjoyed them even more for it. They were purely personalities then, not in any way involved in goal oriented tasks with me.

GS--thanks for stopping by, and for those encouraging words.

Gail, something people don't realize (unless they're in a therapeutic riding setting) is that just being up there on that half ton beast gives you a sense of physical empowerment greater than you had standing on the ground. Girls especially benefit from that, I think.

Julie, thanks!

Chelsea, I have a list near my writing space of what hero goes on which horse--it's important!

Bj, so when will we see your manuscript?

Debbi, thanks for stopping by and best of luck in the giveaway.

Shelly, tell us how you really feel! Thanks so very, very much!

Patricia, excellent point. Dream dance, they do not tow a barge along a perfectly engineered canal.

Cecelia, best of luck!
(Grace Burrowes 5:23pm February 7, 2013)
I am such a procrastinator, that's my problem! Great post,
very good advice. If only I could teach myself to follow it...
(Celina K 5:28pm February 7, 2013)
Congratulations on the new book! Love historical romance and look forward to reading Lady Eve's Indiscretion. Thanks for the giveaway.
(Bonnie H 5:30pm February 7, 2013)
Really enjoyed reading your blog and your love of horses. Book sounds like a great read.
(Sheila True 8:13pm February 7, 2013)
Grace your books are a great read to take you away for
a little while.
(Sandra Van Coevering 9:28pm February 7, 2013)
I know you are plenty busy with a lot of things, but it would make my year if you could come to Kentucky to do a book signing! I've read in your blog about how you like to do coast-to-coast road trips. Why not visit Kentucky? It is called the Horse Capital of the world, after all... :-)
(Chelsea Wilson 9:30pm February 7, 2013)
I have never read your books, but I definitely would like a
chance to win so I can start somewhere. :)
(Lazydrag0n Puff 10:00pm February 7, 2013)
I've always loved horses and wanted one, but was never that lucky!! I haven't been on a horse since I was a kid, many years ago..
(Martha Lawson 10:17pm February 7, 2013)
Thank you for sharing that wonderful story. I grew up in the
city but I still caught my farm-raised mom's horse-girl
gene. There wasn't one year I didn't look forward to
visiting my grandfather, his farm, the animals, and the
wonderful tranquil simplicity of it all. It wasn't until my
grandmother died he didn't have the will to keep them
anymore and one by one they were sold. Last year I had to
say goodbye to the last of his dark brown beauties. It still
hurts sometimes and while he doesn't have the farm anymore,
I hope someday I can share the same experiences with my kids
and show them a bit of where they came.

Also I love your approach. :) It's a great lesson and one I
certainly hope I can keep, being quite the procrastinator
myself at times, constantly questioning what I do and
when/how I'll do it and when/if I'll be able to. I'm
nevertheless proud to say I've started to take more chances
and continue what I've started to get to where I want. It's
hit an miss a lot of the time, and I'm bound to make a
million mistakes on top of the million I've made already,
but I do it without regrets, knowing it can only get better.
By the way, your works look beautiful from what I've seen
and I cannot wait to get better acquainted with them. :)
(Deana Kruseman 10:35pm February 7, 2013)
Horses are beautiful animals. Living in a huge city, I don't own one, but I love reading stories about both cowboys and horses.
(Gladys Paradowski 10:45pm February 7, 2013)
Celina, you need a horse to teach you, or maybe a nice old dog, a kit-teh...

Bonnie, there are a ton of great books out this month. My next treat is Meredith Duran's "That Scandalous Summer."

Sheila, I did love that horse. He often felt like the best part of my life, my safe place, my best me place--and I would never have thought we'd end up such good friends.

Sandra, so many authors took ME away, especially during those working full time, single-parenting, running my own law practice years. It would be wonderful to provide the same escape for others.

Chelsea Wilson, you're on. Romantic Times is in Kansas City this year (first week in May). If you can find a store manager who's amenable, April 28th or 29th, I'll tweak my itinerary accordingly. Darius is my April release, and Nicholas comes out in May... Let me know by about April 1, 'kay?

Xoun, best of luck with the giveaway. That's why we do them, to make new friends.

Martha, so you can have a vicarious ride with Lady Eve, right?

Deana, you'd enjoy this book. Lady Eve thinks she's made irreparable mistakes, but what she's done is underestimate how much her family and her husband love her. THAT is a happy mistake to make!

And as for the family farm... my parents sold the house I spent the first eighteen years of my life in. OUCH. Can only imagine what it was like losing your summer escape. Somebody else is showing their kids the joys of country living there now.
(Grace Burrowes 10:56pm February 7, 2013)
Hi Grace, what a wonderful life philosophy to have. It's so true that to get anywhere, you just have to start somewhere! I just got Lady Sophie's Christmas Wish the other day, I can't wait to finish it and then read the rest of the series!
(Anita H 11:05pm February 7, 2013)
I think you are so right, you've got to motivate yourself to
start whatever you set your heart on doing, regardless of your
fears. Once you start, you're one step closer to your goal!
Thanks for the contest!
(Ada H. 11:21pm February 7, 2013)
I love to read, and love to have a pile waiting for me!!
(Michelle Schafer 11:31pm February 7, 2013)
"So whatever your dream may be, whatever challenge you're
facing, just walk your horse, or turn on your computer, but
start." These are great words to live by. As they say, every
great journey begins with a single step. :-)
I've read Lady Sophie's Christmas Wish and am looking
forward to reading the rest of the series.
(Lisa White 11:33pm February 7, 2013)
Ever since I have discovered The Soldier and The Heir, I have been following your books. Looking forward to many more and Thanks for the contest.
(Kai Wong 12:24pm February 8, 2013)
That was really inspirational. I love horses, too. And I agree, starting is the hardest part. But, every step forward is important.
(Debbie Penny 7:25am February 8, 2013)
Starting is definitely the hardest part---especially when you are a fraidy cat like me---so I understand that perfectly. But we must start if we are to broaden our horizons and reach our goals.
(Sue Farrell 10:58am February 8, 2013)
starting is always the hardest.
(Pat Lieberman 11:09am February 8, 2013)
Hi Grace!

I loved your outlook on remembering our dreams and no matter
what to face them and just do it!

My problem isn't with the starting it's with the finishing!
On the other hand when it comes to your books and especially
your series like the Windham Sister it's not a problem!
After reading the first three books in the series there's no
way I'm going to miss reading Lady Eve's Indiscretion!

Thanks for all the hours of wonderful reading you've shared
with me and all your readers!
(Jeanne Miro 1:27pm February 8, 2013)
I love cats, but horses are nice too. I have one of your books, the one about Lady Maggie.
(Michelle Fidler 2:20pm February 8, 2013)
I loved Lady Sophia's Christmas Wish and would love to read the reast of
the series.
(Ann Sheiring 10:18pm February 8, 2013)
A fabulous post thank you. I have only been on a horse a few
times.
(Mary Preston 4:24am February 9, 2013)
I wish I could decide to do something and actually accomplish it. I ususualy wind up procrastinating.
(Carol Woodruff 11:55am February 9, 2013)
I love horses and any books or movies with them in. There's something romantic about watching a couple out for a ride on them or stopping to talk and walk their horses. They are so beautiful and graceful to look at. I haven't ridden any since high school. I haven't read any of your books yet and look forward to doing so, after reading your post.
(Linda Luinstra 4:51pm February 9, 2013)
Registered users may leave comments.
Log in or register now!