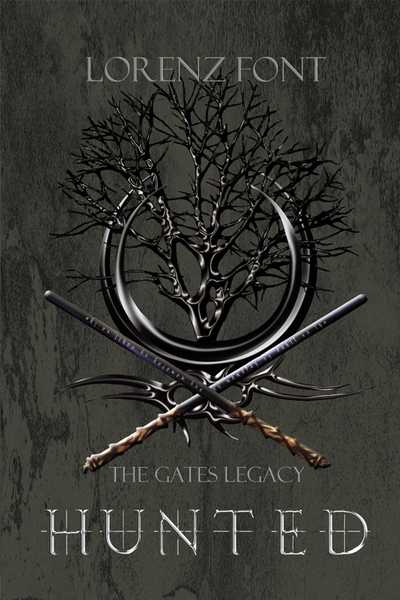 Purchase
Gates Legacy #1
Renaissance Romance Publishing
March 2013
On Sale: March 4, 2013
Featuring: Pritchard Tack; Harrow Gates; Jordan
393 pages
ISBN: 061575919X
EAN: 9780615759197
Kindle: B00BOZ89RQ
Paperback / e-Book
Add to Wish List

Deep in the heart of New York City's underworld, a horrible disease is ravaging the vampire community. The Vampire Council is on a crusade to obliterate those infected, and Harrow Gates is target Number One. The unwitting source of the plague, he suffers from the same nightmarish symptoms as his victims. The world he'd been thrust into was cold, cruel, and intent on eradicating him, and the legions of afflicted vampires he created with his bite.
A bounty hanging over his head, satisfying his hunger has become an enormous challenge for Harrow. The less he feeds, the more hideous and painful his lesions become. Constantly running for his life and learning new tricks to survive, Harrow is in no position to refuse when Pritchard Tack offers him a unique opportunity. Pritchard not only gives Harrow a new beginning, but also a purpose and a chance to rectify the chaos he created in the vampire world. However, the multi-billionaire has an agenda of his own.
Jordan is a reluctant new vampire and a woman on a mission. After the demise of her family and her own transformation at the hands of Goran, the ruthless leader of the Vampire Council, her only focus is revenge. Constantly faced with one frustrating dead-end after another, a stroke of luck leads her to an underground facility that she suspects is the lair of the monster for whom she is looking.
Upon learning more about the truth behind the secret bunker, Jordan must fight against her growing feelings of friendship and concern for the facility's inhabitants. One man in particular threatens to pull her heart away from her sworn mission. There is something behind Harrow's dark lenses that unsettles the hardened female. Once again, she trembles and hungers for something other than red-stained revenge. Is love strong enough to override her hate-fueled thirst for vengeance?
Gates Legacy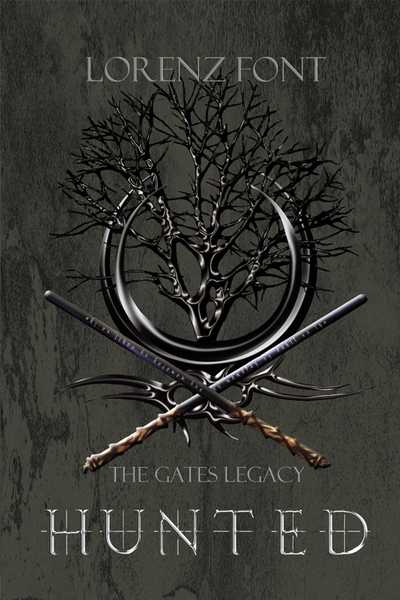 Hunted
#1.0
Amazon.com | BN.com | | |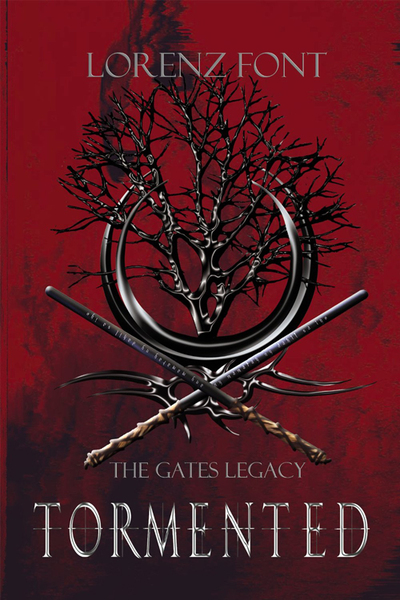 Tormented
#2.0
Amazon.com | BN.com | Apple Books | Kobo | Google Play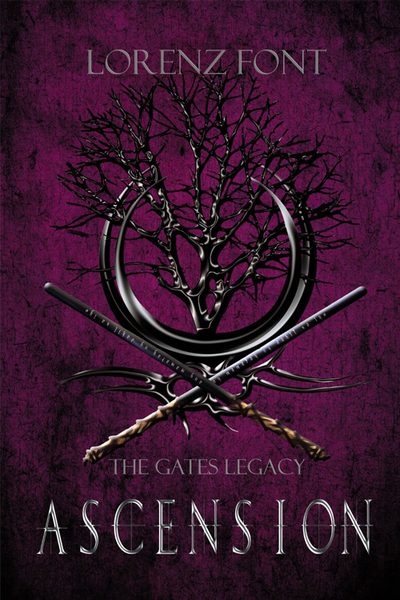 Ascension
#3.0
Amazon.com | BN.com | Apple Books | Kobo | Google Play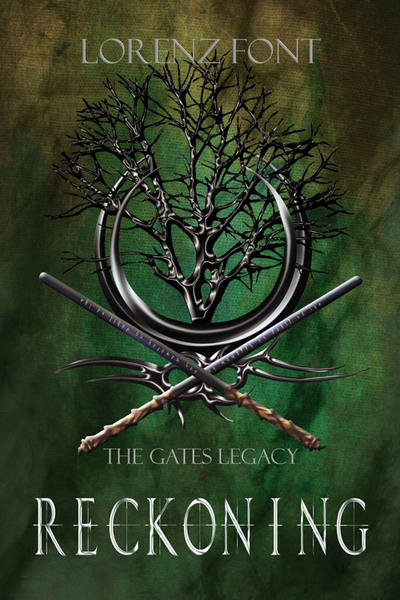 Reckoning
#4.0
Amazon.com | BN.com | Apple Books | Kobo | Google Play
Comments
23 comments posted.
Re: Hunted

Sounds like a very interesting book and one I'd love to read!
(Bonnie Capuano 8:48am March 11, 2013)
.SOUNDS good.
(Kent Cook 10:06am March 11, 2013)
My, My!!!
Blessings,
Marjorie
(Marjorie Carmony 10:57am March 11, 2013)
Congratulations on your debut novel, Hunted! Enjoyed the excerpt. Looks like a very interesting read and will definitely add it to my TBR list.
(Bonnie H 11:36am March 11, 2013)
Looks like a good read.
(Mary Hay 11:37am March 11, 2013)
Sounds like a good story
(Sandy Giden 11:51am March 11, 2013)
Sounds great!
(Sheila True 12:01pm March 11, 2013)
Congrats on your debut novel! Look forward to the rest of the
trilogy! It is an exciting read for sure!
(Wendy Depperschmidt 12:15pm March 11, 2013)
Congratulations on your debut!!
Wish you much success!!
Cannot wait to read it!!
(Melonie Kydd 12:33pm March 11, 2013)
Wow, your debut - Way To Go - congratulations, and I am SO looking forward to reading it!
(Felicia Ciaudelli 1:07pm March 11, 2013)
A disease is ravaging the vampires? Would that be porphyry by any chance?
I'm not really into horror so this might be a bit strong for me.
(Clare O'Beara 1:28pm March 11, 2013)
i will read this
(Debbi Shaw 2:26pm March 11, 2013)
Congratulations on debuting, would love to read this story!
(Lazydrag0n Puff 2:50pm March 11, 2013)
Sounds awesome!!!!!!!!!!!
(Jenny Johnson 3:29pm March 11, 2013)
congrats! interesting plot!
(May Pau 4:02pm March 11, 2013)
I love vampire books - look forward to reading your latest book
(Dwight Younger 4:09pm March 11, 2013)
Congrats on your debut--cannot believe you wrote this is 45 days, along with working a job as a business office manager and having kids at home! What a huge accomplishment. Vampire books are quite popular and look forward to reading yours!
(Linda Luinstra 6:39pm March 11, 2013)
This book sounds totally amazing. I can't wait to read it, either by winning this or checking it out from the library. Hope you have a great day and continue writing :)
(Meghan Anderson 9:35pm March 11, 2013)
Considering that this isn't a genre that I would normally read, I found the excerpt extremely interesting!! The storyline was more than people just running around, looking for people to bite!! It's not a lame story - there's substance to your book, and I'd love to read it. I might even be a convert!! The cover is especially well-done, too!! Congratulations on your book. I know the schedule was grueling, and I'm sure you'll get rave reviews for all of your hard work!!
(Peggy Roberson 9:36pm March 11, 2013)
What an exciting read this will be.
(Mary Preston 10:25pm March 11, 2013)
Hunted sounds like a winner. Congrats on the first book.
(Kai Wong 11:22pm March 11, 2013)
It is worth reading, it works up the story and leaves you hanging for Tormented :) Loved reading this story and congrats :) I'm sure more awesome things will come your way. Best of luck.
(Lucia Morales 1:45am March 12, 2013)
Congrats on your first book. And only 45 days? Amazing!
(Vicki Hancock 3:04am March 12, 2013)
Registered users may leave comments.
Log in or register now!