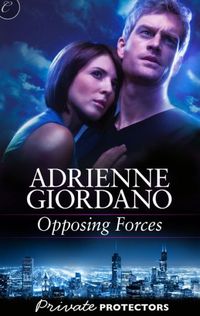 Purchase
Private Protector #5
Carina Press
June 2013
On Sale: June 10, 2013
Featuring: Jillian Murdoch; Jackson Lynx
ISBN: 1426895402
EAN: 9781426895401
Kindle: B00BZPJT6A
e-Book
Add to Wish List

Jackson Lynx always has a plan. He wouldn't be Vice President at Taylor Security if he wasn't steady, smart and reliable. But as capable as he is, he's not perfect. Approaching the one-year anniversary of kicking his prescription-drug habit, the last thing Lynx needs is temptation. Celibacy is part of his recovery plan. But then Jillian Murdoch asks for his help…
Jillian loves her job—managing pharmaceutical distribution—and she's suspicious when an unscheduled delivery shows up late on a Friday night. Then someone breaks into her home and, terrified, she asks Lynx to install a security system. Grateful for his help, she's wary of her attraction to him… She recognizes the Serenity Prayer on his mirror and can't get involved with an addict.
But when they uncover dangerous secrets they'll have to trust one another. Their lives, and their hearts, depend on it.
Go back to the beginning with Risking Trust, available now!
Private Protectors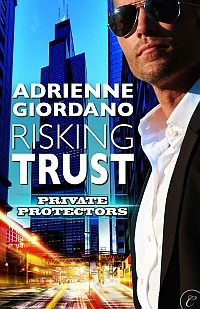 Risking Trust
#1.0
Kindle | BN.com | | |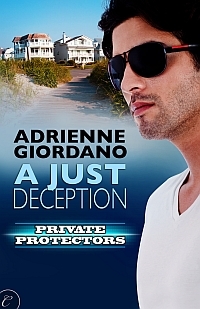 A Just Deception
#3.0
Kindle | BN.com | | |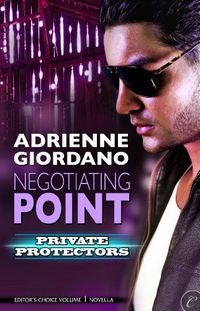 Negotiating Point
#3.5
Kindle | BN.com | | |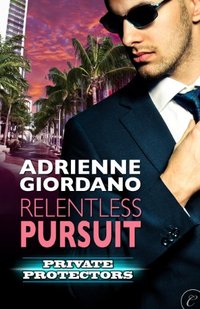 Relentless Pursuit
#4.0
Kindle | BN.com | | |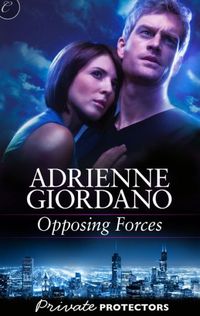 Opposing Forces
#5.0
Kindle | BN.com | | |
Comments
31 comments posted.
Re: Opposing Forces

Awesome~! Adrienne Giordano is amazing!!!
(Ki Pha 7:40pm June 12, 2013)
this sounds really good would love to read
(Denise Smith 1:25am June 14, 2013)
Can't wait to read this! Thanks!
(Hyunjin Jeon 2:47am June 14, 2013)
Reunion - I first met my now husband at a convention in Ireland. I was single but he was with a girlfriend. We got on well and became friendly but did not keep in touch because he was in a relationship. He was working in Britain and I lived in Ireland. Some years later he accepted a job in Ireland and met me again. We were both single and we were quickly friends again, after which we gradually drew closer and started a relationship - to this day!
(Clare O'Beara 3:55am June 14, 2013)
My favorite reunion story is Jane Austen's Persuasion. Everytime Anne and Wentworth finally get back together it makes my heart go pitter-patter. I love that book.
(Jamie Fortney 8:15am June 14, 2013)
Your book and series sound great! I love reunion stories also
whether book or movie - my favorite would probably be
Persuasion. Thanks.
(Dianne McVetty 9:03am June 14, 2013)
I have a wonderful reunion story - two in fact, that I'd love to write, but there's no sense, because you're giving away a digital copy of your book. I don't have an e-reader, so I'm at a loss. I do want to say that I was deeply moved by the story of your Mother, and felt as if I was there with her, meeting her relative. You have the power in your writing to make a person feel as if they are right there, going throught the same experience with the person you're writing about!! I'm sure that your book is very good. It's too bad I'm going to miss it!!
(Peggy Roberson 9:42am June 14, 2013)
Your book sounds very interesting. I like the reunion part of
stories...the partings, not so much.
(Mary Hay 9:44am June 14, 2013)
Hi Adrienne - what a great story. I love reunion stories. My
favorite ones are when a hero and heroine find each other
again. Maybe if they were married and divorced or maybe they
are married and are drifting apart only to be thrown back
together for some reason and they find they really do
need/love each other. I love the movie Mr. & Mrs. Smith for
that reason. I also like the ones where the hero & heroine
knew each other growing up then went their separate ways
after high school only to find each other again not
expecting the attraction to one another. I love that about
Kelsey Browning's up coming book Personal Assets.
(Amy Remus 9:56am June 14, 2013)
Thank you, Denise and Hyunjin!

Clare, I love that story! I think the universe was
definitely sending you a message that you'd met the guy for
you. That's terrific.

Dianne and Jamie, I'd forgotten about Persuasion. I haven't
read that book in a long time. I think I'll treat myself to
it this weekend. :)

Hi, Peggy. Sorry about that. I wish I had a print copy for
you. You can download e-books to your computer though. :)
Thank you for the wonderful compliment. I get teary every
time I look at that picture of my mom. I'll cherish it
forever.

Hi, Mary. Yes, I agree, I much prefer the getting back
together to the breaking up. That's what I love about
romances. You're guaranteed that happy ending.

Thank you all for stopping in!
(Adrienne Giordano 10:01am June 14, 2013)
Hi, Amy. I liked Mr. & Mrs. Smith also. That was a fun movie.
I'm excited for Kelsey's book also! She's so fun.

Thanks for following my blogs all week!
(Adrienne Giordano 10:48am June 14, 2013)
very intriguing. I appreciated your story about capturing
moments.
(Wasanaa Smith 12:35pm June 14, 2013)
I love to see characters get back together... work through whatever kept them apart... thanks for sharing today... enjoyed reading the snippet you shared!
(Colleen Conklin 1:21pm June 14, 2013)
Hi, Wasanaa. Thanks for coming by.

Colleen, I'm glad you enjoyed the excerpt.

Thanks for popping in to say hi.
(Adrienne Giordano 1:56pm June 14, 2013)
All Adrienne's books are excellent! Always fun to surprise
your mom. It is tough to do. My mom anticipated my every move.
(Kathy Sullivan 2:11pm June 14, 2013)
Hi, Kathy. Thank you for the great compliment! It's very hard
to surprise my mom. She actually doesn't like them, but I
think my sister-in-law was forgiven this time. :)
(Adrienne Giordano 3:02pm June 14, 2013)
I wish I had a good story, but my reunions seem to bore even
me. I do remember the first time I saw my bff after she moved
to CA....Now that was weird. We were only apart for 2 yrs and
she was already living with a guy and had a bady...talk about
crazy.
(Bj Gaskill 4:17pm June 14, 2013)
Sounds like an interesting read based on that excerpt.
(Kelsey Pollard 5:27pm June 14, 2013)
I like when Claire and Jamie reunite in the Outlander series.
(Cheryl McEwen 9:24pm June 14, 2013)
Hi, BJ. Isn't that funny when that happens? I had that
happen with an old friend once and I couldn't believe how
much things had changed in such a short period of time.

Thanks, Kelsey! Glad you liked it.

Cheryl, I'll have to check that one out. I haven't read it
yet, but have heard great things. I love when I can add a
book to my TBR pile.
(Adrienne Giordano 10:00pm June 14, 2013)
I love reunion stories. It is about second chances and about the first moment being the wrong timing in meeting that right person. The relationship wouldn't have work back then and now seeing the other person again, the relationship can now develop into something more.
(Kai Wong 11:45pm June 14, 2013)
I have never had the opportunity to read your books, but after reading your excerpts, I am looking forward to my first book of yours. Thank you so much for loving romances.
(C Culp 6:55am June 15, 2013)
Thank you for the wonderful taste.
(Mary Preston 7:00am June 15, 2013)
Here's my reunion story. My Husband and I knew each other from years ago, but had lost touch with each other. He ran into a dear friend of mine, and asked about me, who gave him my phone number. Long story short, he called me, and a few short months later, we got married. I was thrilled, because I had carried a torch for him all these years, and he never knew!! Second story: My Husband and I had used the same Veterinarian. Because my Husband (who wasn't my Husband at the time) didn't own a pet, he wasn't in touch with the Vet. The Veterinarian still came to see me, though, since I owned dogs. He always asked me what had happened to him, since he never heard from him, thinking I had. This would put me in a bit of a funk, since I wondered what happened to him, too. Anyway, after we got married, I had my Mother schedule the dogs' appointment for their yearly shots. This particular Veterinarian would make house calls. Anyway, imagine his shock when my Husband came to the door!! He was floored, and doubly floored when he found out we got married!! After that day, he was a regular guest at our house when he wasn't making house calls, and we saw him quite frequently until a sudden heart attack took him from our lives too soon. Those are my stories, and I apologize for my earlier comment, but when you don't have an e-reader and don't get a choice of digital or print, it sort of leaves you out of the loop!! I wish you or one of the Authors could express this to the other Authors. I'm sure I'm not the only one in this situation. Thanks so much!!
(Peggy Roberson 3:02pm June 15, 2013)
OK, here is my Reunion story: after graduating from high
school in Kansas and moving away and now living in Austin,
TX since 1985 I have lost touch with lots of friends and
classmates and couple years back got reunited with my close
BFF Adria that lives in Tulsa, OK. We went to school
together in KS and had lots of good times and now we are
older and wiser; hee hee and have reunited our friendship on
Facebook and have connected with other friends too. Also, I
was adopted as a child and got to meet one of my Brother's
Jim and his wife Linda that live outside of Topeka, KS. They
came to see me for the first time in 1994 and I never knew
that I had any siblings at all so I know how your Mom feels
after meeting a cousin for the first time from Italy. What a
Blessing from GOD. Yes, Hello is better than Goodbye anyday!
Thank You for the great book: RISKING TRUST and I love how
the puzzle pieces of my life are somewhat coming together. I
have heard there are other brothers out there too. Thanks
for the great books and I would love to read them and win
them too. Thanks, Cecilia CECE
(Cecilia Dunbar Hernandez 7:35pm June 15, 2013)
Reunion stories - I travel for work, so every time I come home is a reunion story. My children are tweens but they still miss me and I am surprised at how much they change everytime I come home. And also, a little saddened I wish I could freeze time every time I have to leave.
(Janis Milford 9:21pm June 15, 2013)
I don't know about favorite reunion, but I just witnessed a "Happens only in
books" moment. I was at an alumni dinner and watched a friend catch up
with another friend. She hugged him. Her sweater got snagged on his
button. We all laughed. They talked. Everyone circulated. They talked.
Afterwards they went for a drink. See only in books. Well keep our fingers
crossed for the ending. :)
(Penny Mettert 5:34am June 16, 2013)
I don't have a good reunion story, but every year in the summer we have a family reunion for my mom's side of the family. my mom is the youngest of 22 kids, so there are lots of people and every year I always get to meet someone I didn't know before.
(Pam Howell 8:14am June 16, 2013)
We have a favorite reunion every year on the 4th of July...each year it gets better and better as you see how the family grows...it's wonderful!! Would also love to read this book!!!!
(Bonnie Capuano 9:18am June 16, 2013)
Not really a reunion story. 10 years ago I met my BFF. Never had talked to her before. When we met it, was as if we had always known each other and felt like we had just lost track of our friendship.
(Pat Freely 7:48pm June 16, 2013)
A couple of years ago I reunited with an aunt through Facebook after almost 20 years. She is currently residing in Arizona and I am in San Diego. Shortly after we started corresponding she came to San Diego for a conference and we had dinner and caught up with each other. After swearing up and down that we were going to stay in contact we were both terrible. I am going to email her now. :)

Thanks for the reminder!
Good luck and happy writing!
(Tracie Travis 8:22pm June 16, 2013)
Registered users may leave comments.
Log in or register now!