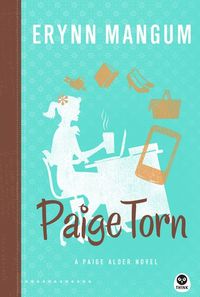 Purchase
Paige Adler #1
Think
May 2013
On Sale: May 1, 2013
304 pages
ISBN: 1612912982
EAN: 9781612912981
Kindle: B00BUTFYH4
Paperback / e-Book
Add to Wish List

Romance | Inspirational Romance
Paige Alder's life is suddenly busier than she can handle. With no time for laundry and lucky to grab a cheese stick for dinner, it's all she can do to get a precious few hours sleep. But when she meets attractive and thoughtful Tyler, will there be time for love?
Paige Adler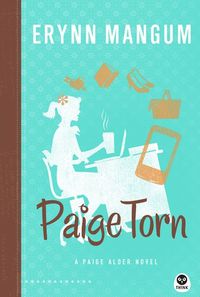 Paige Torn
#1.0
Amazon.com | BN.com | | |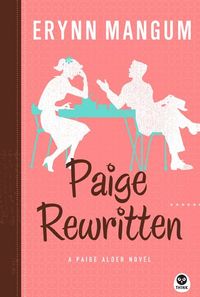 Paige Rewritten
#2.0
Amazon.com | BN.com | | |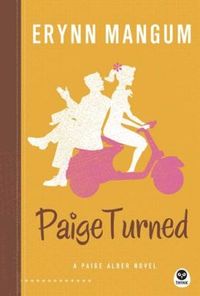 Paige Turned
#3.0
Amazon.com | BN.com | | |
Comments
33 comments posted.
Re: Paige Torn

Rich in historic detail and splendor, back in a time before electronics became a staple. I have a vision in my mind that I realize strays from reality and would keep that vision of the good, the beauty and enchantment vs the brutality and the ugly in the gothic days.
(Darci Paice 2:18am May 27, 2013)
I'd make it more user friendly that's for sure. An ice-cream
garden sounds ideal.
(Mary Preston 4:56am May 27, 2013)
My garden would be bigger if I had the chance! I have fruit bushes and shrubs, so no lawn to mow, but while this is easy care and great for wildlife, there isn't much room for flowers except climbers, roses and spring bulbs.
I like the title of your blog, I was thinking, I've heard of a gingerbread house but....
(Clare O'Beara 7:24am May 27, 2013)
If I were to start a new garden, it would have all of my favorite vegetables in one section, such as eggplant, string beans, peas, tomatoes, and all the usual staples. I would have another section where I would grow watermelons. On one end I would grow strawberry bushes, and at the other end, I would put in blueberry bushes. Around the outside of the garden itself I would plant nasturtium, because I heard that they're beneficial to the garden. I think they keep the bugs away. At the very rear of the garden, I would love to put in a row or two of sunflowers, since that's one thing I've always wanted to do. These would span the width of the garden. I love sunflowers, and I think they'd be a lovely backdrop to set it off. When it's all done, I'd love to kick back with your book. It sounds like a good read to start the Summer off right!!
(Peggy Roberson 8:57am May 27, 2013)
We moved to VA from CT 13 years ago and brought several bulbs that my mom gave us. Two were of a lovely peach color Iris that barely reproduced for the first few years here. My husband and I continued moving it and last year we could have won first prize with the huge, gorgeous Iris.
(Patricia (Pat) Pascale 9:32am May 27, 2013)
We bought a house with beautiful, smart, functional
landscaping: curved lawn area, curved side planting areas,
mulched neutral space. It was so smart and functional that
it took me a few years to figure out how to add anything
without ripping out what was there. But now we have curved
raised beds siding the other curves of the garden, I have
the bindweed at a standoff, and I'm adding columbines,
foxgloves, and lots of bulbs, and we grow lots of vegetables
and herbs in those new beds. I'm eyeing replacing hybrid tea
roses at the front with old roses, gradually.
(Mary Ann Dimand 9:45am May 27, 2013)
My garden would be simple and easy to care for--as I get older I even tolerate a few weeds.
(Sue Farrell 10:05am May 27, 2013)
Ice cream sounds great... so does candy!
(May Pau 10:07am May 27, 2013)
I'd add roses...lots of roses.
(Bonnie Capuano 10:30am May 27, 2013)
I would like to have a beautiful vegetable garden filled with
wonderful veggies, and flowers that are bright and bloom all
year long.
(Sharon Berger 11:23am May 27, 2013)
If I were doing a new garden it would have to be something that would hold up to four dogs.
(Sheila True 1:53pm May 27, 2013)
I am doing a new garden this year---a combination of veggies (tomatoes, peppers, squash, cucumbers) and flowers. I think the old one will be jealous. Veggies are going to be container gardens
(Dwight Younger 3:42pm May 27, 2013)
I would have a cedar wood gazebo where I can sit and read. A rose garden and a regular flower garden. Also a vegetable garden, I love vegetables.
(Rita Wray 4:08pm May 27, 2013)
Ideally, a pond with a turtle and several fish ~ not necessarily Koi ~ but realistically, perhaps a bigger veggie area for heirlooms and more exotic Asian veggies.
(Susan Coster 5:25pm May 27, 2013)
lots of flowers surrounding a gazebo!
(Lazydrag0n Puff 5:49pm May 27, 2013)
A water garden with a variety of plants and flowers with a bench or seat for enjoyment.
(Jackie Robertson 6:35pm May 27, 2013)
That's funny and quite ironic. I have been trying to figure what I'm going to do with my backyard. I have basically pulled most of the weed out and now I'm trying to plan on where the flowers and vegetable gardens are going to be. I'm still trying to figure out what flowers and plants are drought resistance since my vegetable garden is going to consume most of the water.
(Kai Wong 6:44pm May 27, 2013)
I would like to do a lot more than I do. Tidy it up with outdoor decor and add flowers for color. Dreams!!!!
(Lisa Fitzgibbons 7:49pm May 27, 2013)
Wow, an Ice Cream Garden sounds Yummy!! Hee Hee! I would
love to have a home with a huge yard and a huge garden with
flowers on one side, ponds and fish and other fountains and
pools on another side, an orchard with lots of fruit trees
on another side, raised vegetable garden beds with loads of
veggies on another side. A beautiful deck and gazebo and
fire pits too. The more the better would be spectacular for
sure. Thanks for the great book: PAIGE TORN and I would love
to read it and win it too. Thanks, Cecilia CECE
(Cecilia Dunbar Hernandez 9:42pm May 27, 2013)
My dream garden would be in a quiet area; filled with color and fragrance. Where I could escape to with a book and hide out and just enjoy the tranquility of me-time. *sigh*
Good luck and happy writing!
(Tracie Travis 1:36am May 28, 2013)
Unfortunately I don't have a garden. If I did have one would love to have a
beautiful pond with lily pads and fish. I wish ....
(Liesl Lane 8:14am May 28, 2013)
I personally would love what I call, in my mind, an English Cottage Garden. And while it hasn't yet taken physical form, I still enjoy the process of "imagining" it. That's half the fun. Your views on writing - and an ice cream garden, are wonderful. And your book sounds great - thanks for the chance to win. Best of luck with it!
(Nancy Reynolds 10:00am May 28, 2013)
mine would be a big room with everything bright and beautiful
flowers in it. lots of fruit and veggies growing around i dont
have a garden but have thought about growing one
(Denise Smith 11:27am May 28, 2013)
I would like a garden that you could get lost in...a fantasy
escape to another world.
(Deidre Durance 12:24pm May 28, 2013)
I can not grow anything. Brownest thumb ever!
(Vicki Hancock 1:33pm May 28, 2013)
I miss the violets from my grandfather's garden. I don't even know if they grow out here. That can be my new research project. Thanks for the idea to work on my yard.
(Kathleen Yohanna 2:09pm May 28, 2013)
lots and lots of roses....oh lilacs too.
(Bonnie Capuano 5:03pm May 28, 2013)
I used to have a huge vegetable garden for several years using the empty lot next door. I grew sweet corn, peas, carrots, green peppers, onions, acorn squash, and lots of huge tomatoes. After six years, a home was built on the lot and put up for sale. I missed my garden. If I were to put in a garden again, I'd have to tear up my lawn in my backyard. I'd love to have a huge one and grow even more--a real Martha Stewart garden and include berries and flowers. It seems you end up with more than you can eat, and always have to can and give your harvest goodies away. I'm anxious to read your book, and you must be a hard worker to have re-done your yard so many times! Maybe, you should take up landscaping and work on other yards with all your ambitious ideas!
(Linda Luinstra 5:18pm May 28, 2013)
Like the idea of lavender in my garden.
It has been so raining out that I would
love to start planing a garden. This time
would plant more herbs. great book giveaway too.
(Dayle Butler 6:27pm May 28, 2013)
If I were physically able, I would love to plant a garden with all of my mother's favorite flowers, vegetables and fruit. She has been gone for 13 years but every time I see clematis, poppies, gladiola, crook neck summer squash, and raspberries and blueberry bushes, I think of my Mom. It is the flowers mostly, but when I fix the vegetables or see the fruit bushes, I always remember how much she loved these items and I wish she were still here to have some of her favorites.
(Cynthia Blain 11:33pm May 28, 2013)
My garden would definately be in a raised bed - getting older
makes the bending harder... but my grandchildren love it
little as it is! Thanks.
(Dianne McVetty 11:43pm May 28, 2013)
My dream garden would be filled with beautiful flowers all year round and a pond filled with koi.
(Bonnie H 10:58am May 29, 2013)
thanks for the giveaway
(Victoria Whitaker 7:08am May 30, 2013)
Registered users may leave comments.
Log in or register now!