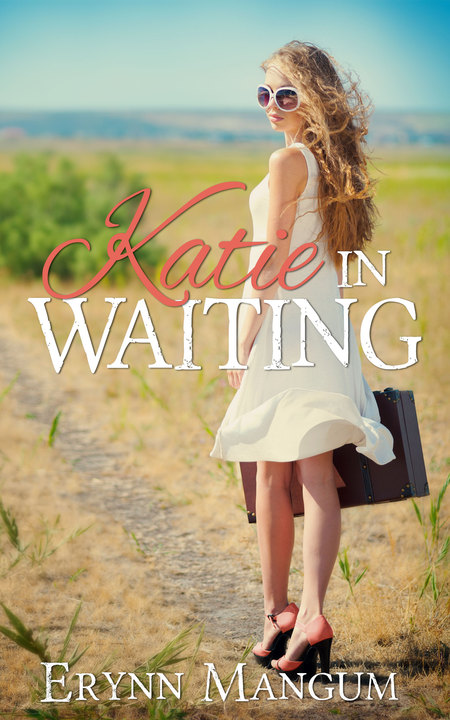 Purchase
Carrington Springs #1
Self Published
November 2015
On Sale: November 20, 2015
Featuring: Katie McCoy; Eliza; Ashten
211 pages
ISBN: 0151021279
EAN: 2940151021272
Kindle: B015NJBUPG
e-Book
Add to Wish List

Katie McCoy has spent her whole life waiting for the right guy and he isn't coming. After relocating to Carrington Springs, Missouri, Katie finds herself getting more and more frustrated. Can't God see that she's trying her best to meet someone? Doesn't He care that she's lonely? What is she doing that is making Him not bless her with this? With two new friends, Eliza and Ashten, by her side, Katie starts to realize that maybe God has bigger plans for her life than she could have ever imagined.
Carrington Springs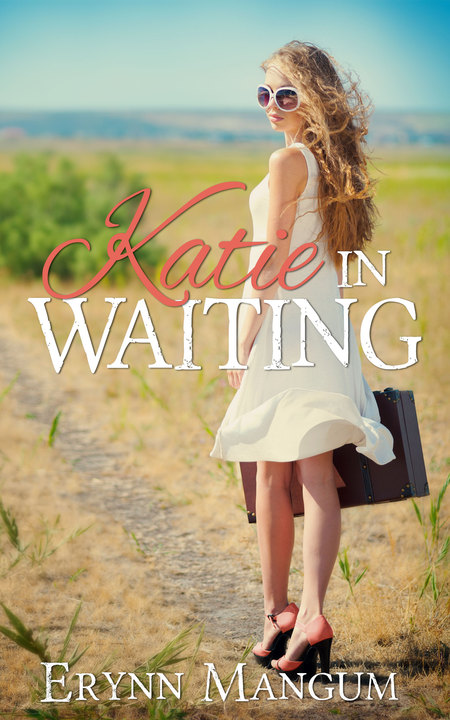 Katie in Waiting
#1.0
Kindle | BN.com | | Kobo |
Comments
20 comments posted.
Re: Katie in Waiting

Usually we lust make them round.
(Marissa Yip-Young 10:26am November 20, 2015)
I've been keeping my Mother's Christmas cookie tradition
alive by making the cookie that she was known for. They're
Polish cookies that are a filled crescent-shaped variety.
Since I started making them, anyone who has had one, has now
asked for some when they know I've started my baking for the
Holidays. I also bake the usual varieties, with a few
surprises thrown in for good measure!! Your recipe sounds
good as well, and I might give it a shot this year!! Thanks
so much for the recipe!! Have a Wonderful Christmas and New
Year!!
(Peggy Roberson 10:32am November 20, 2015)
I make rolled cookies with all colors of icing. Last year, I handed over this project to my great-grandson and he had a ball. Christmas tree cookies from the cookie press are also a must-have. The dough is tinted green and I use colored sugar and various sprinkles on top. I like your gingerbread cookie recipe and have always wanted to make a gingerbread house. Maybe I'll tackle that this year!
(Linda Harrison 10:45am November 20, 2015)
Cookies that a star shaped.
(Sharon Berger 12:30pm November 20, 2015)
I have s complete set of Christmas cookie cutters and make real fancy decorated cookies for the children and their classmates.
(Gladys Paradowski 1:24pm November 20, 2015)
We make gingerbread reindeer using a cookie cutter and then put red frosting on the nose for Rudolph.
(Pam Howell 5:21pm November 20, 2015)
My girlfriend always make me gingerbread cookies each Christmas!
(Susan Mahaffey 6:05pm November 20, 2015)
Making star shaped ginger cookies with my great aunt is one of my favorite
Christmas memories from my childhood.
(Melissa Oldaker 8:46pm November 20, 2015)
we used to make buckeye ball and then hersstockeys they are rolled and fry like a tie
(Desiree Reilly 9:54pm November 20, 2015)
I don't do any baking anymore.
(Wilma Frana 4:53pm November 21, 2015)
round or square - ease of production is what we're into.
(Beth Elder 5:07pm November 21, 2015)
we see who can make the weirdist shape any thing goes
(Jeri Dickinson 6:05pm November 21, 2015)
I am boring - LOL - we do the usual Christmas Tree - or gingerbread man shapes!
(Felicia Ciaudelli 1:04pm November 22, 2015)
I'm a rubbish baker! If I do bake it would be round or square - sorry to be boring
(Lesley Walsh 6:28pm November 22, 2015)
We like to make stars as snowflakes.
(Cathy Garner 11:27pm November 22, 2015)
I rarely make cookies, but when I do, I use star and round cookie cutters.
(Anna Speed 12:15pm November 23, 2015)
Years ago...reindeer, stars, Christmas trees, candy cane..
Now I live alone and don't bake cookies - too much temptation
for me!
(Kimberley Coover 2:46pm November 23, 2015)
We don't do cookie shapes. I wish I was that creative!
Thanks
(Tracy Simms 3:33pm November 23, 2015)
I just drop mine by tablespoon , bake and eat . YUM YUM
(Joan Thrasher 7:10pm November 23, 2015)
We usually just roll into balls and flatten with a fork!
(Trish Wakeman 7:43pm November 23, 2015)
Registered users may leave comments.
Log in or register now!