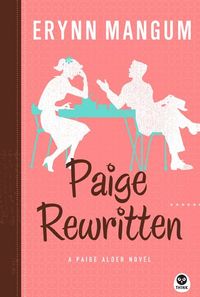 Purchase
Paige Alder
NavPress
October 2013
On Sale: October 8, 2013
Featuring: Paige Alder
304 pages
ISBN: 1612913210
EAN: 9781612913216
Kindle: B00FQU5F7C
Paperback / e-Book
Add to Wish List

Young Adult Inspirational | Inspirational
Paige Alder is in a really good place. She's dating nice guy Tyler. Her boss has offered her a raise. Her walk with God is strong. Life is great—and that's when things start to change.

First, the youth pastor at church keeps asking Paige to work with him full time. Then her sister shows up newly engaged and wanting to reconnect, even though they haven't spoken in years. And now former boyfriend Luke has come back into her life. How is Paige supposed to know what the right decisions are?

This warm and humorous second book in the Paige Alder series will help young girls work through important issues such as forgiving others and obeying God.
Paige Adler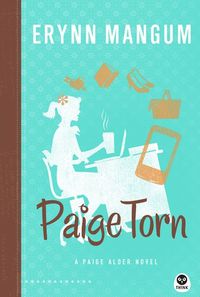 Paige Torn
#1.0
Amazon.com | BN.com | | |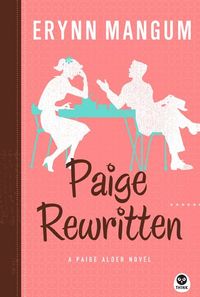 Paige Rewritten
#2.0
Amazon.com | BN.com | | |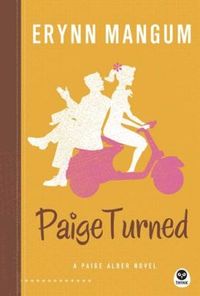 Paige Turned
#3.0
Amazon.com | BN.com | | |
Comments
26 comments posted.
Re: Paige Rewritten

I love Christmas and since I'm in Michigan it's rare when we don't have snow. The book sounds good.
(Marcy Shuler 1:00am October 9, 2013)
Christmas is my favorite time, where I live now, we don't often have a white Christmas, I miss that. Your book sounds really good.
(Jean Patton 7:53am October 9, 2013)
i like the cooler weather also i love thanksgiving and
christmas my favorite times of the year
(Denise Smith 9:00am October 9, 2013)
Christmas doesn't have to be White. It's the
celebration of Jesus' birth that counts!
(Andrea Schultz 9:55am October 9, 2013)
I love all books with Christmas and snow and romance. I really can't wait to read this one also. THANKS!!
(Bonnie Capuano 10:20am October 9, 2013)
I am like you, cooler temps are the best! I know this is a great book and I would love to read it. Thank you for the chance to win.
(Melanie Backus 11:01am October 9, 2013)
Not too much a fan of the cold season. I guess I have lived in Arizona too long.
Anyway, I do want to read your book.
(Joy Isley 11:11am October 9, 2013)
I try not to judge a book by it's cover. Just by this cover this is a must read book. ;-)
(Margaret Branca 12:10pm October 9, 2013)
This sounds like a book that will resonate with a lot of
readers.
(Mary Ann Dimand 12:43pm October 9, 2013)
Your book sounds captivating and very special. best wishes.
(Sharon Berger 1:10pm October 9, 2013)
I would have to say that Paige's story is unlike so many women nowadays. When something happens to them, it's normally more than one thing at a time, and they end up doing a juggling act, trying to either keep all of the balls in the air at the same time, or just the balls that they decide are most important. The tricky part is having the moral compass to decide which ones are the most important. Nobody said that life is easy, and I, myself, have gone through many years being a juggler. Each person has their own set of problems, and there are no set of rules as to how to settle them. As for your book, it will be interesting to read how Paige is going to juggle the balls that she was given. It looks like a great Fall read, and the cover is very sweet. It reminds me of the cutout dolls that we used to do as kids.
(Peggy Roberson 3:32pm October 9, 2013)
I live in the Northeast, so I'm no stranger to cold, snowy weather. Your
book sounds wonderful! Congratulations and thanks for the chance to
win!!!
(Linda Brennan 4:37pm October 9, 2013)
Sounds like a good book. I wear slippers year round. One day it was rainy and my feet got wet. It was a cool day in summer. When I got home I put on some warm fuzzy slippers and it made me feel better.
(Michelle Fidler 5:14pm October 9, 2013)
christmas is here all year round in bran-son mo and then i go to the store and usually buy new bears to add to my tree il ove to have the holiday around and want to decorate soon
(Desiree Reilly 5:43pm October 9, 2013)
It sounds like a great book. Congrats!
(May Pau 5:47pm October 9, 2013)
What a cute title.
I am from West Texas and have never adjusted to the cold in Minnesota. I do like snow at Christmas for the kids.
(Leona Olson 5:58pm October 9, 2013)
Christian fiction appeals to many people and I know you will have great success with your new release. Congrats.
(Susan Coster 6:09pm October 9, 2013)
Sounds like a great story to curl up with. I love this time of
year too and I tend to pull out the christmas music as soon as
the leaves start to fall :-)
(Wendy Hoffman 6:09pm October 9, 2013)
Would love to read this one! Doesn't matter what the weather is!
(Barbara Wells 7:25pm October 9, 2013)
Book sounds great! Hope Paige makes the better choice of the two men in her life!
(Joanne Schultz 8:11pm October 9, 2013)
I can't wait to read Paige's story! Thank you so much for the opportunity to win a copy of this wonderful book. Keeping my fingers crossed!
(Britney Adams 9:41pm October 9, 2013)
I love reading books about self-discovery especially when there is a lesson learned in the story. I love reading in bed or on the sofa with a throw.
(Kai Wong 9:46pm October 9, 2013)
I love Christmas too! I'm ready to start listening to Christmas music and watching Christmas movies as soon as November starts. Your book sounds wonderful. I would love to read it.
(Kathy Morrison 11:32pm October 9, 2013)
Wow, Congrats on your new book: PAIGE REWRITTEN. This sounds
like a fantastic book to win and read this Fall. Yes,
Christmas is a special time for all of us and I know that
putting God First and Jesus Birthday is the most important.
Thank You very much. Cecilia CECE
(Cecilia Dunbar Hernandez 11:56pm October 9, 2013)
I like Autumn. Winter too cold, Summer too hot & spring lasts
about a day before Summer hits.
(Mary Preston 11:58pm October 10, 2013)
The cold puts a lively step in your feet because it keeps you
moving. Your book looks like it's a good one for any weather.
(Alyson Widen 6:05pm October 31, 2013)
Registered users may leave comments.
Log in or register now!