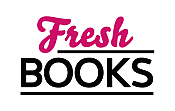 Fall in love with June books!
Reviews
1 - 20 of 744 ( prev | next )
Unlit
by Keri Arthur
"Magic comes in many forms, the best from the heart."
Posted June 8, 2018

Neve March is a stained, UNLIT in a world of witches and magic so she was trained as a soldier, one of the Nightwatch that guards the walls of the elite. She might not be ecstatic with her life (having gone through a nasty breakup), but she has her work Read more...



Poison Kisses
by Lisa Renee Jones
"The second in a steamy trilogy"
Posted June 8, 2018

Seth Cage and Amanda Skye renew their volatile relationship after both believe that the other betrayed and destroyed their relationship. Seth moved on to head security for Brandon Enterprises and Amanda simply disappeared. She comes back and Seth has plans to not let her go again. If they can both Read more...



Charade
by Lisa Marie Rice
"A day at the museum is anything but boring."
Posted June 8, 2018

Mark Redmond has claimed the jobs of plumbing supplies importer, tax software salesman, anything that makes him seem safe. It's all a CHARADE because he is one of the deadliest men on earth. On a business trip to Paris, he is flying commercial an uncommon practice and is so Read more...



Innocent Target
by Katie Reus
"His heart becomes the real target."
Posted June 8, 2018

Axel O'Sullivan is sent a contract and knows it isn't meant for him. She doesn't fit his usual prey, so he devises a plan to meet and warn this INNOCENT TARGET. Simply, meet, greet and warn -- but it turns into something he never expects. Hadley Lane had Read more...



Planet Dragos
by Thea Harrison
"The end or a new beginning?"
Posted May 14, 2018

Pia is not quite herself as this pregnancy has slightly changed her personality. She is cranky, her feelings are easily hurt, and she and Dragos were in the midst of a disagreement that would not easily be put aside. But, she is determined to be there for the wedding of Read more...



Bitten Under Fire
by Heather Long
"He plans to protect and help, but he really offers love."
Posted May 14, 2018

Here is a question that is remarkably answered in this book: how would you feel if you had your life planned out -- you are doing good things for people in need then something happens, and you might not be able to continue doing what you love? This is what Bianca Read more...



Wolf of her Own
by N.J. Walters
"Life brings surprise and love along the way."
Posted May 14, 2018

Mikhail Matheson had arrived in Salvation to check on his sister. She was happily mated and living the good life with the Salvation Pack. So why is he staying? It could be the fact that his wolf howls every time she sees Elise LaForge. The widowed mother of Jacque, the Read more...



I Am Justice
by Diana Muñoz Stewart
"Justice will win!"
Posted May 14, 2018

Having been rescued from a horrible childhood before being adopted into a unique and loving family, I AM JUSTICE Parish will do whatever it takes to help others escape her horrors. Her target, the same ones that caused the death of her beloved sister. She just needs a perfect cover Read more...



Shadow Keeper
by Christine Feehan
"Out of the shadows, she walks into his heart."
Posted May 13, 2018

Giovanni Ferraro, known to the paparazzi as the wealthy playboy, is in truth a member of a family who uses shadows to bring justice to those who might slip through the legal system. Right now he is bored, because of the screws and metal in his leg for recuperating from Read more...



X-Ops Exposed
by Paige Tyler
"She won't let him run"
Posted May 10, 2018

In X-OPS EXPOSED out of control, feline hybrid, Tanner Howland took off to the forests of Washington. He believes that he has no choice in the matter, as he had no choice in becoming what he now is. Dr. Zarina Sokolov has other ideas. She knows she can help Read more...



Guardian of Darkness
by Katie Reus
"Fate has a way of of biting back!"
Posted May 10, 2018

Gabriel had seen his mate die in his arms, so to save her that fate, he made sure never to meet her, never get close, even leaving his pack, hoping to change fate. Well, fate has a way of coming back and biting you and this GUARDIAN OF DARKNESS is Read more...



All's Fair in Love and Wolf
by Terry Spear
"Oh boy does she get her man!"
Posted May 10, 2018

It's all in a days work for bounty hunter Jenna St. James. Her mother bonded out a man named Sarandon Silver and if he doesn't show up that isn't good for the whole bonds/bounty hunter family. So as far as Jenna is concerned ALL'S FAIR Read more...



The Other Lady Vanishes
by Amanda Quick
"Two more lovers find each other in Burning Cove."
Posted May 6, 2018

In THE OTHER LADY VANISHES, Adelaide Blake is living simply and trying to start over in Burning Cove, California. She recently escaped from Rushbrook, a private sanitarium, but she knows she isn't crazy and will never go back even if others believe she should. Jake Truett arrives in Burning Read more...



The Attraction Equation
by Kadie Scott
"His perfectly ordered existence flies out the window"
Posted April 29, 2018

Max Carter, is an F.B.I. agent and he follows certain rules in his life, and one is that he doesn't need a relationship. His sweet mama disagrees, and she is forever trying to fix him up with eligible women. In desperation, Max has to work out a Read more...



Endless Chase
by N.J. Walters
"An amazing addition to the vampire genre!"
Posted April 29, 2018

Chase Deveraux has many things to think about and a future to plan, and that leads him to the Dalakis family home in Transylvania. He's an artist who, as a human with many vampire family/friends, he feels a bit left out and wants time to decide where his Read more...



What Are You Afraid Of?
by Alexandra Ivy
"A spellbinding, heart stopping read!"
Posted April 29, 2018

Carmen Jacobs had interviewed many of the most horrific serial killers for a book -- The Heart of the Predator. But she is now afraid there is a copycat out there, and the police won't believe her as they think she is doing some kind of publicity stunt for her Read more...



Hot and Badgered
by Shelly Laurenston
"Honey badger antics fill the pages with hilarity"
Posted April 29, 2018

Berg Dunn, is a grizzly shifter, a bodyguard and he finds there is this one body he would love to guard. It's the naked woman who lands on a hotel balcony. He is a gentleman gives her a t-shirt, that swallows her up, and his cell and watches Read more...



Blood Kissed
by Keri Arthur
"Great beginning to a new urban fantasy series"
Posted April 29, 2018

In BLOOD KISSED, all Lizzie Grace wants to do is run her small cafe with her best friend, Belle, in the Faelan werewolf reservation, find missing items and live in peace. Unfortunately, she finds herself caught up in something that really could out her and Belle as witches, in a Read more...



Midnight Wolf
by Jennifer Ashley
"The last thing he expects to find is a mate."
Posted April 28, 2018

Angus Murray is a bouncer at a bar and really only wants to do his job, raise his son and be left alone. He's collared but the Shifter Bureau wants him to chase down a collar-less shifter by the name of Tamsin Calloway. He can't say no Read more...



Hold Back the Dark
by Kay Hooper
"Will evil win or can they HOLD BACK THE DARK?"
Posted April 28, 2018

The townsfolk of Prosperity, North Carolina are suddenly caught up in a nightmare where normal, everyday people who have never been in trouble their entire lives are committing horrendous crimes. Across the world, psychics have received an ominous summons to this town, and it will be up to them and Read more...



Annetta Sweetko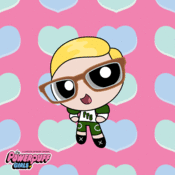 I was born in Texas but have spent more years in Ohio, due to the fact that my soul mate, John was an Ohioan. We've been married 43 years with two children Andrea and John and a cat Lil' Buddee and a new addition named Rumble. I own more books than I can count and read almost any genre.
Features & Posts