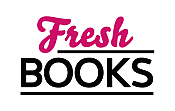 No fooling, it's April books!
Reviews
1 - 20 of 828 ( prev | next )
The Savior
by J.R. Ward
"The BDB is back!"
Posted April 16, 2019

Murhder had been expelled from Black Dagger Brotherhood, a little thing like his sanity or insanity had them worried. They didn't know everything, but even Murhder was afraid that he was too far gone to be of any more Read more...



Chasing Vengeance
by Katie Reus
"Fantastic and heart warming finale for action packed series!"
Posted April 11, 2019

Layla is understandably worried about her choice in men. After all her last fiance was a killer, she needed her friend Nova to help her escape from. So she is starting over, a new life, new friends in Redemption Harbor. She is thrilled to be free but, there is one Read more...



Threads of Destiny
by N.J. Walters
"The tapestry brings another bride home, but will she stay?"
Posted March 29, 2019

In this fourth of the Tapestry series by author N.J. Walters, THREADS OF DESTINY takes readers back into the world of Javara. In this series, women are scarce and shared, but only one brother can be the husband. Marc Garen understands this Read more...



Taming the Troublemaker
by Kadie Scott
"He thought his life was figured out, until she came along..."
Posted March 29, 2019

Autry Hill is a cowboy who likes being a roving lover, not ready to settle. But his reputation has his parents worried that he isn't ready to take over the family ranch, so they challenge him. Keep his mind and eyes on the ranch for six months and all Read more...



A Phoenix Is Forever
by Ashlyn Chase
"A delightfully fun, and really sweet romance!"
Posted March 26, 2019

Whether a firefighter or a cop the Fierro men should have a crest that says A PHOENIX IS FOREVER. Luca Fierro had just finished up his first day, or should I say night, as a cop, then gets dumped by his secret girlfriend, so he is not in a good Read more...



The Night House
by J.C. McKenzie
"A fantasy journey filled with danger and love"
Posted March 22, 2019

Taya is camping with some girlfriends when a strange blue cloud suddenly engulfs them, and there is nothing left of her friends but ashes. What in the world just happened? She rushes to fill her backpack and try to find other survivors but what she discovers are strange armored warriors Read more...



The Bastard
by Lisa Renee Jones
"An erotic and edgy beginning to a trilogy..."
Posted March 21, 2019

Eric Mitchell had only lived with his father, Jeff Kingstown, after his mother's suicide, but being the bastard son to a real bastard has not been easy. The legitimate son hates him, the grandmother won't even look his way but he is expected to be grateful. He makes Read more...



The Princess
by Lisa Renee Jones
"Can they see through the lies and doubt?"
Posted March 21, 2019

Secrets, lies, twists and turns fill the pages as the Filthy Trilogy continues with THE PRINCESS. Who can you trust when the one person you love more than anything doesn't trust or believe Read more...



The Empire
by Lisa Renee Jones
"A breath-stealing, heart-pounding finale..."
Posted March 21, 2019

While trying to decipher all the messages, warnings and threats Harper Evans and Eric Mitchell continue to try to learn each other while keeping each other, and those that mean the most to them, safe in this offering of the Filthy trilogy. THE EMPIRE Read more...



Slow Ride
by Lori Foster
"He will get his heart's desire if he can keep her safe"
Posted March 12, 2019

Ronnie (Veronica) Ashford had her life pulled out from under her as a teen and learned to depend on no one but herself. The last thing she wants is a partner. She will offer Jack Crews the job and a better reason for him not to take it. Little does Read more...



The Last Second
by Catherine Coulter, J.T. Ellison
"Your heart will be in your throat at every page turn!"
Posted March 12, 2019

THE LAST SECOND is a complex, intriguing, look into genius, insanity, satellites and the danger that could happen if those things ever combine. The characters in this book are varied and in the case of the good guys very likable. Here is a sampling of the personalities you will find Read more...



Demon's Dance
by Keri Arthur
"A fire demon, a new witch and more worries for Lizzie"
Posted March 12, 2019

Lizzie Grace and her familiar and best friend Belle Kent need a break. They have dealt with human hunters, crazed vampires and wild magic that seems to have taken a liking to Lizzie. They only want to hide out from Lizzie's family and run their shop, But, living in Read more...



Toxic Game
by Christine Feehan
"Survival, danger and love fill the pages"
Posted March 12, 2019

The Ghost Walker team are put in the Indonesian jungle on an extraction mission. A deadly virus has been unleashed by terrorists and rescue workers are endangered. During the extraction Dr. Draden Freeman finds himself shot by a dart and knows he is infected. Rather than endanger his teammates he Read more...



The Cowboy Next Door
by R.C. Ryan
"A cowboy and a teacher find love..."
Posted March 7, 2019

Sam Monroe arrives back at the ranch after weeks dealing with life on the trail. All he wants is a hot bath, a hot meal, and his own bed. What THE COWBOY NEXT DOOR gets is a big surprise. Down on her luck Read more...



You Had Me at Jaguar
by Terry Spear
"He is only supposed to watch her back ... not fall hard for her."
Posted February 25, 2019

What do you do when you have a sexy jaguar agent following you around, and you just know he's there to protect you? That's what Valerie Chambers is dealing with in YOU HAD ME A JAGUAR. Howard Armstrong, having been taken down by Val during a training session Read more...



My Favorite Cowboy
by Donna Grant
"Cowboys, romance and danger what more could you ask?"
Posted February 21, 2019

MY FAVORITE COWBOY is author Donna Grant's third Heart of Texas book. This is Caleb's story and if you remember he and his brother Brice and sister Abby began their journey with Read more...



Jaguar's Mate
by Savannah Stuart, Katie Reus
"He's going to break the curse as only a mate can."
Posted February 15, 2019

Sapphire believes she is cursed, her relationships always go haywire, so it is much safer to just do one night stands. Until Eli comes along and believes she is a JAGUAR'S MATE of all things. Her one night stand with him had her running for cover. Eli Scott is Read more...



Cursed
by Keri Arthur
"She seeks revenge but gets more than expected!"
Posted February 10, 2019

Princess Nyx Bel-Hannon made a horrible mistake and is forever CURSED for it. It was she who drew the legendary sword from the ancient seat and not her twin brother. For that sin, she has been abused, mistreated and imprisoned. But all is not well for the Cannamore King Read more...



Dark Alpha's Awakening
by Donna Grant
"Much anticipated story is perfectly done!"
Posted February 10, 2019

The battle with Bran continues as Death or Erith is slowly drained of her very essence. If they cannot stop him, then all of the worlds the reapers have known will cease to exist. There is one DARK ALPHA'S AWAKENING that just might save Death herself. Cael had followed Read more...



Connections in Death
by J.D. Robb
"Eve chases down the connections, even when they seem to be "dead" ends"
Posted February 4, 2019

At a party, you never know who you will meet, but when Lt. Eve Dallas and her billionaire husband help a friend celebrate her new home, they soon learn that they have made CONNECTIONS IN DEATH with one of the guests. Roarke had an eye on Dr. Rochelle Pickering as Read more...



Annetta Sweetko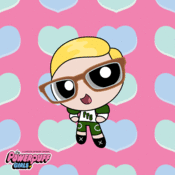 I was born in Texas but have spent more years in Ohio, due to the fact that my soul mate, John was an Ohioan. We've been married 44 years with two children Andrea and John and a cat Lil' Buddee and a new addition named Rumble. I own more books than I can count and read almost any genre.
Features & Posts