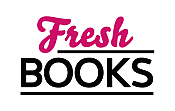 Hearts and Love, great reads in February
Reviews
1 - 20 of 708 ( prev | next )
Poison Kisses
by Lisa Renee Jones
"The Assassin and the Poison Princess reunite -- carefully."
Posted February 11, 2018

Seth Cage has been pulled into a special assignment for the CIA, and it deals with one woman who he knew had POISON KISSES. He had fallen for Amanda Skye, and when she disappeared on him, he felt her betrayal deeply. Now his assignment is to find her and just Read more...



The Black Tide
by Keri Arthur
"Amazing finale to a dark dystopic series"
Posted February 11, 2018

Tiger is a lab-made super-soldier called a dechet who has lived a long time, surviving in the world that ended the lives of all of her comrades, including children in a horrific way. Two of those children, Bear and Cat are her ghostly companions, and though Tiger would Read more...



Saving the Sheriff
by Kadie Scott
"She comes home to finally get her man."
Posted January 30, 2018

Holly Jensen had been Georgia Hill's best friend throughout school and had been brokenhearted when her friend snapped up Cash. She left town to try to get over it and only returned to work as large animal vet for the ranchers in her small town. The last thing she Read more...



A Dangerous Game
by Heather Graham
"She really does try to stay out of trouble, but it keeps finding her."
Posted January 30, 2018

Why is it that Kieran Finnegan cannot stay out of trouble? It's not that the criminal psychologist looks for it nor does she want to play A DANGEROUS GAME, but it finds her. Finishing up a day at work, a woman shows up, shoves a baby in her arms Read more...



Something To Howl About
by Christine Warren
"Promising beginning to a new Other series!"
Posted January 30, 2018

Dr. Annie Cryer had been banished by her pack and has been a lone wolf until a call from her former Alpha. If she does this favor, he will forgive her and let her come home. This is really SOMETHING TO HOWL ABOUT but once she gets to Alpha, Washington Read more...



Nirvana
by Ana Jolene
"A fascinating, steamy read of survivors and lovers."
Posted January 30, 2018

Kittredge Calliope, the Glory MC Sergeant at Arms, is as tough as they come and has really only one weakness Tansy. She is the woman they rescued from a cell in an abandoned subway station and she is afraid of every man who gets too close. Who can blame her Read more...



Heat
by Donna Grant
"She finds herself and an unbelievable love!"
Posted January 30, 2018

Nikolai is a Dragon King, raised by Ulrik after he was orphaned. Nikolai stood with Con and the others, though a part of him still questioned his choices. Preferring to be away from others there is only one who can make the HEAT in him rise. A lovely, lost human Read more...



Baby, I'm Howling For You
by Christine Warren
"She finds safety and amazing love!"
Posted January 30, 2018

Renny Landry just wanted to be a librarian. She didn't want a coyote shifter to think she was his possession, so she ran and continued to run right into the arms of a wolf shifter. Despite her fears, this new situation certainly has her thinking BABY, I'M HOWLING Read more...



Dark in Death
by J.D. Robb
"A thrill from beginning to end!"
Posted January 30, 2018

In a darkened theater, watching the screening of the old movie "Psycho" Chanel Rylan breaths her last and brings Lt. Eve Dallas in to investigate. Now the young actress with her whole life ahead of her belongs to the murder cop, and she will stop at nothing to get her Read more...



Thanks Fur Last Night
by Eve Langlais, Milly Taiden, Kate Baxter
"Three steamy, fun short stories"
Posted January 30, 2018

THANKS FUR LAST NIGHT is an anthology of never published novellas by authors Eve Langlais, Milly Taiden, and Kate Baxter. The best way I could think to review this book is to give a short synopsis and review for each of the stories. BEARING HIS SIN, Eve Langlais -- Cole is Read more...



The Wrong Kind of Compatible
by Kadie Scott
"Two nerds fall in love in this funny, fun read!"
Posted January 29, 2018

Cassie Howard is a hard working data analyst, and the last thing she needs is to be attracted to the new analyst, Drew Kerrigan. She tries to steer clear of him, very aware that she had a little quirk in her personality; things come into her head and just pop Read more...



Judgment Road
by Christine Feehan
"A steamy start to a new series!"
Posted January 29, 2018

Reaper is an enforcer for the motorcycle club Torpedo Ink. The club is his family; all are children of the sick, brutal education they were given at the Russian training facility they survived. He will do anything to protect them because he must save them from going down the same Read more...



Cowboy Stole My Heart
by Soraya Lane
"A girl, a man and a horse ... perfect love story."
Posted January 16, 2018

Mia Ford, one of the River Ranch heirs, is not a spoiled, pampered princess but can hold her own among anybody out there. The last thing she expects is for herself to say that COWBOY STOLE MY HEART, especially when he's an arrogant, know-it-all so and so Read more...



End Game
by Lisa Renee Jones
"A heart pounding "Dirty Money" finale"
Posted January 16, 2018

Shane Brandon gave up a lucrative career to return to the dysfunctional family fold to save Brandon Enterprises that has fallen into the deceitful world of cartels, secrets, and lies. The only saving grace to this END GAME is Emily. She is the love of his life, but with secrets Read more...



Eternal Brothers
by N.J. Walters
"Sexy vampires at their best."
Posted December 26, 2017

Sophia Daring is a reporter who is sent to a cemetery to meet one of her contacts only to come upon a horrible murder scene, a woman completely drained of blood. Hours later after being practically grilled by the police a knock comes to her door and the deep voice Read more...



Wolf Charmer
by Eva Gordon
"An amazing werewolf adventure!"
Posted December 26, 2017

Gaby for years has been exploited by the government group, Project Sabertooth. She is a WOLF CHARMER, and through her, they have been able to use animals to assassinate criminal targets. She controls them and she hates that she is forced to do this to the animals. However, with the Read more...



Tempting Danger
by Katie Reus
"They both get a second chance at love."
Posted December 26, 2017

Alena Brennan has a problem. She used casino magnate Andre Makarov as a means to get to his father, in revenge for her parents' death by that man's hand. She hadn't realized she would be TEMPTING DANGER in the process. Her tunnel vision had her thinking only to Read more...



Promise Not to Tell
by Jayne Ann Krentz
"Intense, wickedly twisted, amazing read."
Posted December 26, 2017

Virginia Troy has finally gotten her life back together, after the horrible near-death experience in a cult. Her time there ended when the leader, Quinton Zane, set fire to the whole compound with children locked in a flaming barn. Back with her grandmother, she took on a PROMISE NOT Read more...



Stefanís Salvation
by N.J. Walters
"A wandering vampire finds his salvation!"
Posted December 26, 2017

Stefan Dalakis has taken to wandering a bit as loneliness he never realized was his friend joins him. His brothers have found mates, and though he has searched a long time, he hasn't found her. Until the one woman who would be STEFAN'S SALVATION needs his help in Read more...



The Pretender
by HelenKay Dimon
"He has to come back to save her but will she forgive him?"
Posted December 26, 2017

Harrison Tate, a former thief, now makes a living as a retrieval expert. Tracking down stolen art for the proper owner and getting them back by whatever means necessary. At one of these moments, he walks into a murder scene and finds himself as THE PRETENDER when he must do Read more...



Annetta Sweetko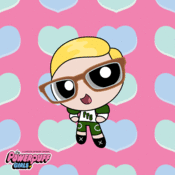 I was born in Texas but have spent more years in Ohio, due to the fact that my soul mate, John was an Ohioan. We've been married 43 years with two children Andrea and John and a cat Lil' Buddee and a new addition named Rumble. I own more books than I can count and read almost any genre.
Features & Posts