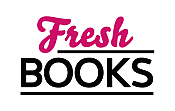 Jump into Autumn with these great books out in October!
Reviews
1 - 20 of 777 ( prev | next )
Lionheart
by Thea Harrison
"Her kiss woke him, and her scalpel saves him!"
Posted October 18, 2018

King Oberon reigned over those who lived in Lyonesse for a number of years until an enemy's assassin laid him low with magic. He battles the magic as the LIONHEART he is until he has no choice but to allow his body Read more...



A True Cowboy Christmas
by Caitlin Crews
"A Cowboy Christmas miracle brings love!"
Posted October 18, 2018

Abby Douglas grew up admiring then loving the neighbor next door. Always hearing that she is the plain girl that no one could ever want she believes she is about to get A TRUE COWBOY CHRISTMAS when Gray Everett proposes. Oh, it isn Read more...



Consumed
by J.R. Ward
"You'll be consumed by this new series!"
Posted October 4, 2018

Born to a family of firefighters, Anne Ashburn has fought her way into the men's world but a disastrous mistake during a warehouse fire changes her life forever. Unable to leave the fire world, she remakes herself into an investigator. Her troubled past, family legacy, a bad boy lover Read more...



In the Mood Fur Love
by Eve Langlais, Milly Taiden, Kate Baxter
"Three authors, three great stories"
Posted September 28, 2018

IN THE MOOD FUR LOVE is an anthology of sexy shifter stories by Eve Langlais, Milly Taiden and Kate Baxter. All three are amazing authors with different paranormal voices that fit into this one book perfectly. Following is a quick synopsis and my review of each offering. There is never Read more...



Bakra Bride
by N.J. Walters
"Another bride is given a chance at love."
Posted September 28, 2018

Jane Smith had the perfect life. She enjoys a great job in the corporate world, has the perfect apartment and good boyfriend. It all falls apart when she witnesses a murder. The changes this causes in her life will lead her to become the BAKRA BRIDE in a world far Read more...



A Billionaire Wolf for Christmas
by Terry Spear
"Snow, cold, and hot romance equals a great read!"
Posted September 27, 2018

Dr. Aiden Denali is a scientist working feverishly on finding the cure to the strange longevity problem of his people. Oh -- did I forget to mention he is also a wolf shifter. He's also a billionaire, an uncle to an adorable little boy and about to meet the she Read more...



Cross Breed
by Lora Leigh
"The Breeds world just gets better and better!"
Posted September 27, 2018

In the Breeds series by Lora Leigh, humans are altered before conception making them predators. Cassandra Sinclair is a rare breed, with a mix of wolf, human, and coyote. Her world is a mixture of being revered and being reviled by Read more...



The Mate
by Abigail Owen
"Astonishing new dragon series!"
Posted September 27, 2018

Maddie Thompson is a human who just had her world turned upside down. It seems there are real dragons in the world and she is the perfect mate for one of them. Too bad she hadn't really gotten over Fallon Conleth who walked away with a piece of her Read more...



The Boss
by Abigail Owen
"He has no choice but to take another chance at love."
Posted September 25, 2018

Finn Conleth is a dragon shifter enforcer/firefighter known as THE BOSS to his men. He keeps them alive and treats them like family. They do fight fires but their real job is to protect their kind from each other and from humans and protect humans from their kind. Finn Read more...



Hidden
by Rebecca Zanetti
"Well-written, amazing characters, fantastic new series opener!"
Posted September 13, 2018

Pippa has spent years HIDDEN, trying to stay safe from the horror that her life had been. Thinking she is safe she looks out her window and watches as her new neighbor carrying box after box as he moves in. She shouldn't Read more...



Dark Sentinel
by Christine Feehan
"Action-packed, amazing new tale in the long-running Carpathian series!"
Posted September 5, 2018

Lorraine Peters had been trying to lose herself in the woods following the loss of her whole family and with the subsequent scandal her so- called friends. The last thing she expects is to find and rescue a man near death. But, Andor Katona is not your average man, he Read more...



Leverage in Death
by J.D. Robb
"The fascination and thrills just keep coming."
Posted September 3, 2018

In LEVERAGE IN DEATH, Lieutenant Eve Dallas is a veteran homicide cop, nothing surprises her or shocks her until a suicide bombing goes against every instinct she has. Why would a seemingly good man, a man who loves his wife and daughter, suddenly decide to go into a meeting and Read more...



Cowboy, Cross My Heart
by Donna Grant
"Danger, intrigue, cowboys, and rodeos fill the pages!"
Posted August 23, 2018

In COWBOY, CROSS MY HEART, Naomi Pierce had finally come home after being away for a number of years. She'd been around rodeos and cowboys all her life and thought she had outgrown their appeal. The last thing she expected was to Read more...



Don't Look Back
by Dawn Ryder
"Edge of your seat read."
Posted August 23, 2018

Shadow Ops Agent Thais Sinclair is really in over her head in dealing with Dunn Bateson. He is an enigma: the wealthy, illegitimate son of a debutante and a smooth operator, who understands her better than she does herself. She's hasn't needed a man in her life in Read more...



Dagger's Edge
by Lora Leigh
"How far will he go to protect the enemy?"
Posted August 23, 2018

Crimsyn "Syn" Delaney, aka Journey Taite, has been on the run for years. Fearful of her cold, calculating family members who aren't in prison, and chased by others who want her dead. In the arms of a Russian crime Lord, Ivan Resnova, she finds moments of bone-deep desire Read more...



Alchemist of the Tenth Realm
by Eva Gordon
"They must again fight the danger to this realm"
Posted August 13, 2018

ALCHEMIST OF THE 10TH REALM is magical! In this fantasy tome, readers get to meet up with Sophie and Logan who are being hailed heroes after the defeat of the evil Guild of the Golden Rose (think of the Nazi party of Germany and this group is their equal). If Read more...



Christina's Tapestry
by N.J. Walters
"A delightful medieval romp!"
Posted August 13, 2018

On a whim and after a terrible day, Christina Beaumont buys a beautiful tapestry she sees hanging on the wall of a small shop. Buyer's remorse has her trying to return it only ... the shop isn't there, she looks through the window to see only dust and dirt Read more...



Wolf's Mate
by Savannah Stuart, Katie Reus
"Amazing novella of the Crescent Moon series"
Posted August 13, 2018

Erica had been spending some time traveling around visiting different places, different packs. But, being with Hudson and his pack was different. She was falling for Hudson. Problem is she, and he made an agreement for a no strings fling. Hudson, too, has other ideas and it all comes down Read more...



Whiskey Reveals
by Carrie Ann Ryan
"A one night stand that leads to love"
Posted August 13, 2018

Fox Collins has a great life; he's the owner of the local newspaper, writer and juggler extraordinaire and even though he keeps seeing his siblings falling in love he's not ready for that just yet. Then why can he not get his last "one-night stand" out of Read more...



Dark Alpha Hunger
by Donna Grant
"Music saves them both in this new Reaper book"
Posted August 11, 2018

Thea Keegan was orphaned and raised in a children's home, her only outlet was music. It seemed to flow from her from the moment she set her eyes on a violin. Something else that drew her was a megalithic stone structure known as the as the Stone of the Read more...



Annetta Sweetko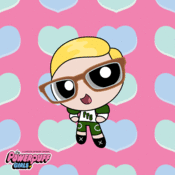 I was born in Texas but have spent more years in Ohio, due to the fact that my soul mate, John was an Ohioan. We've been married 43 years with two children Andrea and John and a cat Lil' Buddee and a new addition named Rumble. I own more books than I can count and read almost any genre.
Features & Posts