For readers who are new to Christine Feehan and your amazing world, would you please give a little background on you and your latest release, LEOPARD'S WRATH?
I have written most of my life. My first novel, Dark Prince, was published in 1999 and my first Leopard series book was published in 2002. I've written 7 different series and several single title books. I'm a #1 New York Times bestselling author several times over, for which I am deeply grateful to my readers.
I have many children and even more grandchildren and have two great-grandchildren children as well. I love spending time with my big family. I have two huge Black Russian Terriers and live on the Northern California coast.
Leopard's Wrath is the 12th book in my Leopard series. Mitya Amurov is the hero and has been in some of the previous books. His love interest in Ania Dover, a thrill-seeker and transporter. These are suspense shapeshifter books and are my most erotic books.
Where do the ideas in your stories come from? I'm especially interested in how you came up with the Carpathians? Are they pure imagination, a case of what if… with research to follow, family, or other influences?
I've always been interested in myths and legends. There are stories of vampires from all over the world and that interested me. I would make up stories to tell my kids that were fun and from there started writing stories about vampires. After I lost my son in a motorcycle accident I needed an outlet for the darkness I found myself in. I needed hope and wanted to write about men who could be saved. These men ended up being Carpathians.
For my Leopard series, I have always been interested in big cats. Leopards are interesting in that they are one of the only animals who, if hunted, will turn around and hunt you back. They are moody, temperamental and unpredictable, which intrigued me. I wondered what it would be like if there were people with many of those same traits.
Speaking of research - how much time do you spend on researching the things you write about? For instance, the Shibari rope art or the look and actions of leopards for you shifters' books? It is all so real and makes the readers feel as if they can see it all.
I'd seen a husband and wife perform a demonstration and it was beautiful. I took a class and learned so much about the art form of Shibari. I also bought books and studied those. And I spoke to experts in the field either by email, phone, or Skype.
For the leopards, I visited Big Cat Sanctuaries and spoke to experts about behaviors and the lives of these amazing animals. I have a multitude of books that I love to read for research too.
As heartbreaking as it will be to your readers, do you foresee a time when the Carpathian series will come to an end?
These aren't just series to me; they're entire worlds. There are thousands of romance books with different couples and I've only written the stories of a little more than 30 couples. There is a world of Carpathians out there. The same can be said for my Leopard series. There are so many types of leopards I still hope to write about and so many different types of couples.
As long as I can be passionate about those worlds I will continue to write the stories. So, for now, I really don't have an end in sight.
Some of your series, such as the Shadow Riders and Torpedo Ink, deal with a number of horrific situations no one should have to go through. How do you balance writing what you feel is right for your story, but could be considered risky?
Yes, I realize it's risky. But, I feel compelled to give hope to people with my stories. There are people out there who have been victims of such crimes. I've read so much about real people and what they've gone through. And about the crimes that continue even today. There's a component of what I do that I feel raises awareness and I'm proud of that. Readers need to know these things are happening to real people and I want those survivors to know they are not alone and can rise up above the things that have happened to them.
Everyone deserves hope and love and a happy ending.
The stories are hard to write. Sometimes I have to step away from it because I feel such empathy for people who I know have really gone through such horrible ordeals. But, there's always a happy ending and light in the darkness. The end makes the journey worth it. I like to think my readers get to the end and feel happy, satisfied and hopeful.
What do you consider the easiest book you've written? One that just felt like it wrote itself without too many roadblocks. . . And on the flip side, which was the hardest?
There are several that were easy to write, but I'd say that Shadow Rider was certainly easy to write. It truly just came to me and it was a joy writing it. I couldn't wait to put myself and my readers into the Ferraro world and share their special gift and their stories.
The first two Drake Sisters books were easy for me. Twilight Before Christmas was hysterical to me. I really enjoyed those and still do.
Lair of the Lion was fun to write as well.
As far as the ones that were hard to write I'd have to say the Torpedo Ink series. It's heart-wrenching sometimes to think about what they go through because I know there are people out there who really have gone through something similar. I have a great deal of empathy for people, so this series is difficult to write. Every time.
The Leopard books are sometimes hard as well. It's like having to be inside the head of a human and animal all the time, which can be tiring.
I wanted to write shapeshifter books where they were truly merged traits, not just someone who is human and can shift if they want. I wanted the traits of the leopard to always be part of the person in all that they do, so I have to keep that in mind as I write.
Is there a book sitting unfinished that you would love to someday get back to and see if you can revive it? Or any topics you haven't written about yet that you'd like to tackle one day?
Yes. I have an idea for a series that includes women who are between 33-43 who have to, for various reasons, start over somewhere away from home. It's similar to the Drake Sisters and Sea Haven Series (Sisters of the Heart), but not exactly that. There are paranormal elements. Essentially, it's about starting over. And of course, it's about romance.
I once read in an interview that you don't know which character will get the lead in any particular book until they "talk" to you. How exactly does that work? Is it one of the characters from a past book that just won't go away?
Yes, that happens. A character will start to occupy more of my attention, which is how they "talk" to me. I'll start seeing a world open up, a story unfold and then the character will jump to the forefront and demand they be put in that book. I've even had ideas for a characters to be in a book just to find that I was wrong and the book was meant for someone else!
That may sound a bit crazy, but I'm sure other writers know exactly what I'm talking about.
What can readers expect from you next?
I have a lot going on in 2020:
Vendetta Road, which is Ice's book, will be out January 28, 2020.
Lethal Game will be out in hardcover March 3, 2020 and that is Malichai's book. It releases in paperback on September 29, 2020.
Shadow Flight, which is Taviano and Nicoletta's story, will be out May 5, 2020.
I have written Absinthe's book and that is titled Desolation Road. That will be out June 30, 2020.
Dark Song will be out on September 1, 2020 and that is Ferro and Elisabeta's book.
Leopard's Rage, which is Sevastyan's story, releases on November 3, 2020.
Dark Illusion will be out in paperback in 2020 as well.
And Reckless Road will release on January 26, 2021.
So, readers can expect a lot from me in 2020!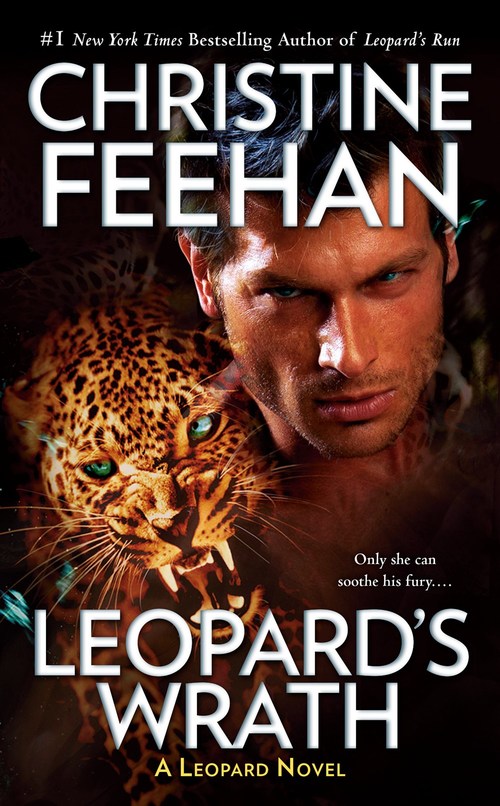 He's a man who's used to getting what he wants, but she's not the type of woman to take things lying down. . .
Born into a world of crime, Mitya Amurov has had a hard life, and his leopard has developed into a feral beast to protect him. It's constantly trying to claw its way to the surface, until a chance encounter with a stranger instantly calms the predator inside him. While Mitya wants Ania desperately, it's only a matter of time before his past catches up with him, and he'd rather die than put her in danger. But Ania is dealing with dangers of her own. . .
Considering her family's history, Ania Dover should know better than to get mixed up with a criminal like Mitya, but she just can't stay away. Something wild in her responds to his presence. A need so strong it scares her. But she's not sure she can accept what he's offering. Ania has always been an independent woman, and Mitya expects to be obeyed in all things. Even with her body calling out for his, Ania won't let anything stop her from settling a deadly score years in the making--not even the man who wants to claim her as his mate.
Romance Paranormal [Berkley, On Sale: November 5, 2019, Mass Market Paperback / e-Book, ISBN: 9781984803542 / eISBN: 9781984803559]
His mate is endangered but ... not for long!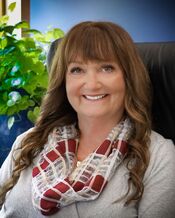 "I've been a writer all of my life -- it is who I am. I
write for myself and always have. The ability to create
pictures and emotions with words is such a miracle to me.
I read everything. I mean everything. All kinds of books,
even encyclopedias. I am fascinated by the written word
and I love storytellers. It is a great privilege to be counted
one myself."
Christine Feehan is a #1 New York Times bestselling author multiple times over with her portfolio including over 40 published novels, including five series; Leopard Series, Dark Series, Ghostwalker Series, Drake Sisters Series, & the Sisters of the Heart Series. All five series hit the #1 spot on the New York Times bestselling list as well. Her debut novel Dark Prince received 3 of the 9 Paranormal Excellence Awards in Romantic Literature (PEARL) in 1999. Since then she has been published by various publishing houses including Leisure Books, Pocket Books, and currently is writing for Berkley/Jove. She also has earned 7 more PEARL awards since Dark Prince.

In addition to the #1 New York Times bestsellers list and the PEARL awards, Christine is honored to have made the bestsellers list for Amazon, B. Daltons, Barnes and Nobles, Bookscan, Borders, Ingrams, Publishers Weekly, Rhapsody Book Club, USA Today, Waldenbooks, Walmart, and the Washington Post. Other honors that she has received include being a nominee for the Romance Writers of America's RITA award, receiving the Career Achievement Award for Contemporary New Reality from Romantic Times Magazine in 2003 and in 2008 the Borders Lifetime Achievement Award.

She has been published in multiple languages and in many formats, including audio book, e-book, hardcover, and large print. In October of 2007 her first manga comic, Dark Hunger was released in stores. This was the first-ever manga comic released by Berkley Publishing and it made #11 on Publisher's Weekly Bestseller's List. Her ground-breaking book trailer commercials have been shown on TV and in movie theaters. She has been featured on local TV, appeared on The Montel Williams Show, and her book Dark Legend was featured on the cover of Romantic Times Magazine.
3 comments posted.