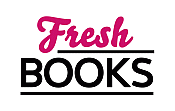 May Books for you!
Christine Feehan

Photo Credit: Michael E Miller

Blogging at Fresh Fiction
Christine Feehan | Mystery Meets Scifi
May 4, 2023
1--What is the title of your latest release? GHOSTLY GAME Read More...
Miranda Owen | Paranormal Performers on Display
June 2, 2022
Even though there are a gazillion or so paranormal romances out there nowadays, it still surprises me when I read stories about supernatural beings Read More...
Christine Feehan | Author-Reader Match: PHANTOM GAME
March 3, 2022
Instead of trying to find your perfect match in a dating app, we bring you the "Author-Reader Match" where we introduce Read More...
Christine Feehan | Exclusive Excerpt: LEOPARD'S RAGE
November 5, 2020
Flambé rose slowly, but without hesitation, although she seemed a little wobbly, and crossed to his side. He slid his arm Read More...
Christine Feehan | Exclusive Interview: LEOPARD'S WRATH
October 31, 2019
For readers who are new to Christine Feehan and your amazing world, would you please give a little background on you and your Read More...
Christine Feehan is a #1 New York Times bestselling author fifteen times over with her portfolio including over 90 published novels, including seven series; Leopard Series, Carpathian Series, Ghostwalker Series, Drake Sisters Series, the Sisters of the Heart Series, Shadow Rider Series and her new Torpedo Ink series. Six of her series have hit the #1 spot on the New York Times bestselling list as well. Her debut novel Dark Prince received 3 of the 9 Paranormal Excellence Awards in Romantic Literature (PEARL) in 1999. Since then she has been published by various publishing houses including Leisure Books, Pocket Books, and currently is writing for Berkley/Jove. She also has earned 7 more PEARL awards since Dark Prince.

In addition to the #1 New York Times bestsellers list and the PEARL awards, Christine is honored to have made the bestsellers list for Amazon, B. Daltons, Barnes and Nobles, Bookscan, Borders, Ingrams, Publishers Weekly, Rhapsody Book Club, USA Today, Waldenbooks, Walmart, and the Washington Post. Other honors that she has received include being a nominee for the Romance Writers of America's RITA award, receiving the Career Achievement Award for Contemporary New Reality from Romantic Times Magazine in 2003 and in 2008 the Borders Lifetime Achievement Award.

She has been published in multiple languages with her books hitting bestseller lists in Germany and France. Her books are published in many formats, including audio book, e-book, hardcover and large print. In October of 2007 her first manga comic, Dark Hunger was released in stores. This was the first ever manga comic released by Berkley Publishing and it made #11 on Publisher's Weekly Bestseller's List. Her ground-breaking book trailer commercials have been shown on TV and in the movie theaters. She has been featured on local TV, appeared on the The Montel Williams Show, and her book Dark Legend was featured on the cover of Romantic Times Magazine.

Christine Feehan has also appeared at numerous writers' conventions and book signings including: Romantic Times Convention, Get Caught Reading at Sea Cruise, Celebrate Romance Conference, Emerald City Conference, Readers/Authors Get Together and numerous Romance Writers of America Conferences. She was also a special guest at the 2013 San Diego Comic Con and has hosted her own FAN convention.
Log In to see more information about Christine Feehan
Log in or register now!
Series
GhostWalker | Carpathian | Sea Haven | Leopard | Shadow Rider | Torpedo Ink
Books:
Dark Memory, October 2023
Hardcover
Dark Whisper, October 2023
Mass Market Paperback
Shadow Dance, September 2023
Mass Market Paperback
Red on the River, July 2023
Mass Market Paperback
Dark Hunger, June 2023
Trade Paperback
Ghostly Game, May 2023
GhostWalker #19
Hardcover / e-Book / audiobook
Recovery Road, February 2023
Torpedo Ink 8
Paperback / e-Book
Leopard's Scar, December 2022
A Leopard Novel # 14
Mass Market Paperback / e-Book
The Shadows of Christmas Past, November 2022
Prime
Mass Market Paperback / e-Book
Dark Tarot, October 2022
The Dark # 35
Mass Market Paperback / e-Book
Dark Whisper, October 2022
A Carpathian Novel # 36
Hardcover / e-Book
Phantom Game, September 2022
Ghostwalker Novel #18
Mass Market Paperback / e-Book
Red on the River, July 2022
Hardcover / e-Book
Murder at Sunrise Lake, June 2022
Mass Market Paperback / e-Book (reprint)
Shadow Fire, May 2022
Shadow Riders #7
Paperback / e-Book
Shadow Fire, May 2022
Shadow Riders #7
Mass Market Paperback / e-Book
Phantom Game, March 2022
A GhostWalker Novel # 18
Hardcover / e-Book
Savage Road, February 2022
Torpedo Ink Series #7
Mass Market Paperback / e-Book
Annihilation Road, January 2022
Torpedo Ink #6
Mass Market Paperback / e-Book
Dark Tarot, November 2021
The Dark #35
Hardcover / e-Book / audiobook
Lightning Game, October 2021
A GhostWalker Novel #17
Mass Market Paperback
Dark Song, September 2021
Carpathian Series #34
Mass Market Paperback / e-Book
Murder at Sunrise Lake, July 2021
Hardcover / e-Book
Shadow Storm, May 2021
A Shadow Riders #6
Mass Market Paperback / e-Book
Lightning Game, March 2021
GhostWalker #17
Hardcover / e-Book
Reckless Road, February 2021
Torpedo Ink #5
Mass Market Paperback / e-Book
Leopard's Rage, November 2020
Leopard #13
Paperback / e-Book
Dark Song, September 2020
Carpathian Novel #34
Hardcover / e-Book
Dark Illusion, August 2020
Mass Market Paperback / e-Book
Desolation Road, July 2020
Torpedo Ink #4
Mass Market Paperback / e-Book
Shadow Flight, May 2020
Shadow Riders #5
Mass Market Paperback / e-Book
Lethal Game, March 2020
A GhostWalker Novel #16
Hardcover / e-Book
Lethal Game, March 2020
Mass Market Paperback / e-Book
Vendetta Road, February 2020
Torpedo Ink #3
Mass Market Paperback / e-Book
Leopard's Wrath, November 2019
Leopard #12
Mass Market Paperback / e-Book
Toxic Game, October 2019
Ghostwalker #15
Mass Market Paperback / e-Book (reprint)
Dark Illusion, September 2019
Carpathian #33
Hardcover / e-Book
Dark Sentinel, August 2019
Carpathian #32
Mass Market Paperback / e-Book (reprint)
Shadow Warrior, June 2019
Shadow Riders
Mass Market Paperback / e-Book
Toxic Game, March 2019
GhostWalker #15
Hardcover / e-Book
Vengeance Road, February 2019
Torpedo Ink #2
Mass Market Paperback / e-Book
Leopard's Run, November 2018
Leopard #11
Mass Market Paperback / e-Book
Covert Game, October 2018
Mass Market Paperback / e-Book (reprint)
Dark Legacy, September 2018
Carpathian #31
Mass Market Paperback / e-Book (reprint)
Dark Sentinel, September 2018
Carpathian #32
Hardcover / e-Book
Dark Challenge, July 2018
Dark Carpathian #5
Mass Market Paperback / e-Book (reprint)
Shadow Keeper, June 2018
Shadow Rider #3
Mass Market Paperback / e-Book
Covert Game, March 2018
Ghostwalker #14
Hardcover / e-Book
Judgment Road, February 2018
Torpedo Ink #1
Mass Market Paperback / e-Book
Dark Magic, December 2017
Carpathian #4
Mass Market Paperback / e-Book (reprint)
A Very Gothic Christmas, November 2017
Mass Market Paperback / e-Book (reprint)
Leopard's Blood, November 2017
Leopard
Mass Market Paperback / e-Book
Dark Legacy, September 2017
Carpathian #31
Hardcover / e-Book
Dark Carousel, August 2017
Carpathian #30
Mass Market Paperback / e-Book
Shadow Reaper, June 2017
Shadow Rider #2
Mass Market Paperback / e-Book
Power Game, June 2017
GhostWalker #13
Mass Market Paperback / e-Book (reprint)
Bound Together, April 2017
Sea Haven #6
Mass Market Paperback / e-Book
Dark Promises, March 2017
Carpathian #29
Mass Market Paperback
Power Game, February 2017
Ghostwalker #13
Hardcover / e-Book
Dark Crime, December 2016
Carpathian #27
e-Book
Leopard's Fury, November 2016
Leopard #9
Trade Size / e-Book
Dark Ghost, October 2016
Carpathian #27
Mass Market Paperback / e-Book (reprint)
Dark Carousel, August 2016
Carpathian #30
Hardcover / e-Book
Shadow Rider, July 2016
Shadow Riders #1
Mass Market Paperback / e-Book
Fire Bound, May 2016
Sea Haven #5
Paperback / e-Book
Dark Promises, March 2016
Carpathian #29
Hardcover / e-Book
Spider Game, February 2016
Ghostwalker #12
Paperback / e-Book
Wild Cat, December 2015
Leopard #8
Paperback / e-Book
Dark Ghost, September 2015
Dark Series #28
Paperback / e-Book
Edge of Darkness, August 2015
Multiple series
Paperback / e-Book
Earth Bound, July 2015
Sea Haven #4
Paperback / e-Book
Cat's Lair, May 2015
Leopard #7
Paperback / e-Book
Viper Game, February 2015
Ghostwalker #11
Paperback / e-Book
Rocky Mountain Miracle, November 2014
e-Book
Dark Blood, September 2014
Dark #26
Hardcover / e-Book
Air Bound, June 2014
Sea Haven #3
Paperback / e-Book
Dark Wolf, January 2014
Carpathian #25
Hardcover / e-Book
Dark Lycan, September 2013
CARPATHIAN #24
Hardcover / e-Book
Leopard's Prey, January 2013
Leopard #6
Paperback / e-Book
Dark Nights, November 2012
Paperback / e-Book
Dark Predator, October 2012
Carpathians
Paperback / e-Book (reprint)
Dark Storm, October 2012
Carpathian #23
Hardcover / e-Book
Dark Desire, August 2012
Paperback / e-Book
Samurai Game, July 2012
Ghostwalker #10
Paperback / e-Book
Dark Descent, June 2012
Carpathian #11
e-Book (reprint)
Spirit Bound, January 2012
Sea Haven #2
Paperback / e-Book
Dark Prince, December 2011
Carpathians #1
Paperback / e-Book
Dark Peril, October 2011
Mass Market Paperback (reprint)
Dark Predator, September 2011
Carpathian #22 (Dark Series)
Hardcover / e-Book
Lair Of The Lion, May 2011
Paperback / e-Book
Savage Nature, May 2011
Leopard #5
Paperback / e-Book
Dark Prince, March 2011
Carpathain #1
Hardcover / e-Book
Ruthless Game, January 2011
GhostWalker #9
Mass Market Paperback / e-Book
Dark Guardian, January 2011
Carpathian #9
Paperback / e-Book (reprint)
Dark Fire, January 2011
Carpathian #6
Paperback / e-Book (reprint)
Dark Legend, December 2010
Carpathian #8
Paperback / e-Book (reprint)
Dark Peril, September 2010
Carpathians #21
Hardcover / e-Book
Water Bound, August 2010
Sea Haven #1
Mass Market Paperback
Wild Fire, May 2010
Leopard #4
Paperback / e-Book
The Scarletti Curse, January 2010
Prequel to DARK SYMPHONY
Mass Market Paperback / e-Book (reprint)
Street Game, January 2010
GhostWalker #8
Paperback / e-Book (reprint)
Dark Slayer, September 2009
Carpathian #20
Hardcover / e-Book
Hidden Currents, July 2009
Drake Sisters #7
Paperback
Burning Wild, May 2009
Leopard #1
Paperback / e-Book
Murder Game, January 2009
GhostWalkers #7
Paperback / e-Book
Dark Curse, September 2008
Carpathians #19
Hardcover / e-Book
Turbulent Sea, August 2008
Drake Sisters #6
Paperback
Predatory Game, March 2008
GhostWalkers #6
Paperback / e-Book
Dark Hunger, October 2007
Carpathian #14
Paperback / e-Book
Dark Symphony, October 2007
Carpathian #10
Paperback / e-Book (reprint)
Dark Possession, September 2007
A Carpathian Novel #18
Hardcover / e-Book
Safe Harbor, July 2007
Drake Sisters
Paperback
Dark Magic, May 2007
Dark #4
Mass Market Paperback
Deadly Game, March 2007
Ghostwalker #5
Paperback / e-Book
Conspiracy Game, November 2006
The GhostWalkers #4
Paperback / e-Book
Dark Dreamers, September 2006
Carpathian #7
Paperback / e-Book
Dark Celebration, September 2006
Dark series #17
Hardcover / e-Book
Dangerous Tides, June 2006
Drake Sisters Series
Paperback
Dark Demon, March 2006
a Carpathian novel #16
Paperback / e-Book
Fever, January 2006
Trade Size
Dark Desire, December 2005
The Dark series #2
Paperback / e-Book (reprint)
Night Game, October 2005
Ghost Walkers #3
Tall / e-Book
Magic In The Wind, September 2005
Drake Sisters
Paperback (reprint)
Oceans of Fire, June 2005
Drake Sisters
Paperback
Dark Prince, April 2005
Dark Series #1
Mass Market Paperback / e-Book (reprint)
Dark Secret, February 2005
A Carpathian Novel #15
Paperback / e-Book
The Shadows of Christmas Past, November 2004
Paperback
Hot Blooded, August 2004
Paperback
Mind Game, July 2004
Ghost Walkers #2
Paperback / e-Book
Dark Destiny, July 2004
A Carpathian Novel
Paperback / e-Book
Wild Rain, January 2004
Leopard #2
Paperback / e-Book
Dark Melody, November 2003
A Carpathian Novel
Paperback / e-Book
The Twilight Before Christmas, November 2003
Drake Sisters #2
Mass Market Paperback
Shadow Game, August 2003
GhostWalkers #1
Paperback / e-Book
The Only One, May 2003
Paperback
Very Gothic Christmas, November 2002
Paperback
Fantasy, April 2002
Paperback
After Twilight, September 2001
Paperback / e-Book
Dark Gold, April 2000
The Dark series #3
Paperback / e-Book

Videos