1--What is the title of your latest release?
2--What's the "elevator pitch" for your new book?
Mystery meets scifi in this GhostWalker tale of murder, secrets, and passion. I don't think I'm any good at "elevator pitches". I love this book and it is so different from the previous ones in the series.
3--How did you decide where your book was going to take place?
This is a military paranormal romance in my GhostWalker series which has four established teams. So, the location was already chosen when I picked the Urban Warfare team. I live close to San Francisco, CA. so I'm familiar with the city and its people. The city is so interesting, so it makes it fun as a setting for a book.
4--Would you hang out with your heroine in real life?
Yes. I write heroines that I can admire, so it would be fun to hang out with Rory. She's independent, supportive of her friends and courageous. Plus, she's loyal and caring. She'd be great to have as a friend.
5--What are three words that describe your hero?
Hot, brooding, soldier. Or maybe – lethal, confident, and hot. Definitely hot. lol
6--What's something you learned while writing this book?
I learned a great deal about birds while researching this book. Wildlife is amazing. Many of my characters have traits from different animals.
7--Do you edit as you draft or wait until you are totally done?
I actually do both. And then I have a personal editor, Diane, who edits, then my editor Cindy Hwang, and then someone else from the publishing house. And though that's a lot of editors, inevitably something will get missed and my readers let me know. I keep telling them that one day I'll have to put up a "Wall of Shame" for mistakes. lol
8--What's your favorite foodie indulgence?
I like different things, but I can always count on ice cream. As a matter of fact, I think I could use a root beer float right now.
9--Describe your writing space/office!
I have recently remodeled and rearranged my office. I have a lovely Asian theme, shadowboxes with pictures of my parents and uncle. I've started collecting crystal figures that have significance with my books and keep them in the office because they give me joy. I love to surround myself with things that make me happy. Function is secondary to that.
10--Who is an author you admire?
Most people who follow me know that Jayne Ann Krentz has influenced me a great deal and I admire and appreciate her. It was her book, GIFT OF GOLD that inspired me to write paranormal. Plus, she is such a lovely person and was so kind to offer me advice early in my career.
11--Is there a book that changed your life?
There are many books throughout my life that I could say changed it, but the one that comes to mind immediately is The Harvester by Gene Stratton Porter. I fell in love with romance novels, and it changed my life. I was probably about ten when I first read that book.
12--Tell us about when you got "the call." (when you found out your book was going to be published)
Everyone always laughs at me when I tell this story. I got the call from Dorchester and I didn't know what to say when they told me they wanted Dark Prince, so I hung up on them. LOL
I really wasn't even sure if I wanted to be published. It felt so personal to share my stories. Especially that one.
But, luckily, they called back and the rest is history.
13--What's your favorite genre to read?
My favorite genre to read is romance and I love so many sub genres of romance it's almost hard to choose. Historical romance is a favorite and I truly admire those authors who write historical and do all the research for it. Right now, I'm into reading romcom. It's nice to read something that makes me laugh while also being romantic.
14--What's your favorite movie?
This hasn't changed over the years. That's how much I love this movie. LAST OF THE MOHICANS with Daniel Day Lewis.
15--What is your favorite season?
I really do love them all. I love my gardens and love to watch them evolve through each season.
16--How do you like to celebrate your birthday?
Pretend I don't have one? LOL If I'm going to celebrate my birthday, I want it to be with family and friends at home enjoying tea and chatting.
17--What's a recent tv show/movie/book/podcast you highly recommend?
I don't really watch a lot of tv or movies. Maybe someone can recommend some to me? Podcasts too. I recently read Karen Rose's COLD BLOODED LIAR which is part of a new series set in San Diego and I can highly recommend that.
18--What's your favorite type of cuisine?
I am going to admit this. I'm a bit fickle when it comes to food. What I crave changes just like the seasons and I'll want something like crazy then, all of a sudden, I'm done with it. Right now, I find myself snacking on carrots a lot and having yogurt and fruit for breakfast.
19--What do you do when you have free time?
What's free time? If I am lucky enough to have some free time, I like to spend it with my grandchildren.
20--What can readers expect from you next?
More books! Of course, Ghostly Game, but I have Shadow Dance August 22nd and Dark Memory is October 3rd.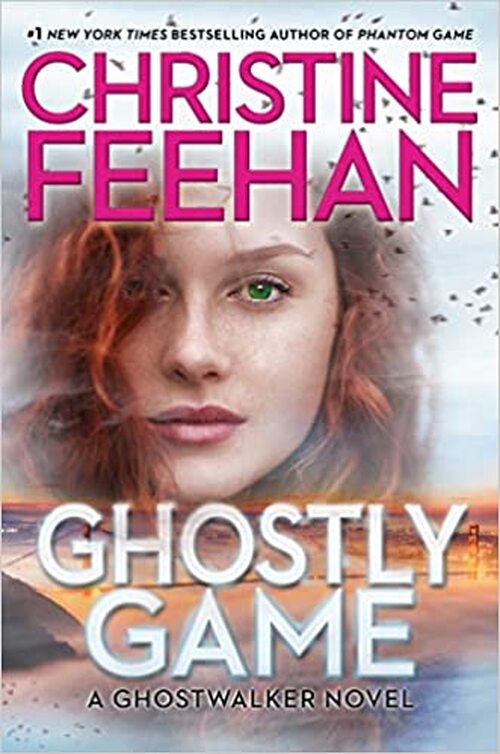 It's fight or flight in this sultry, suspenseful GhostWalker novel from #1 New York Times bestselling author Christine Feehan.
Gideon "Eagle" Carpenter is used to rolling with the punches life has thrown at him. It's the only thing that's kept him alive. He and his team of GhostWalkers have seen and experienced it all. He does his best to live with all the sins written on his soul. Then he hears the laughter of a woman with the ability to erase - even for a few previous moments - the darkness of his past.
Laurel "Rory" Chappel has always been a nomad. She's accustomed to taking care of herself, despite the physical challenges she lives with. She thinks she's too weak to find real love, but that doesn't stop her interest in Gideon from turning into a full-on addiction. He's all rough edges and danger contrasted with a tenderness that makes her feel safe. Still, after a life spent in motion, she's not sure she knows how to stay in one place.
Gideon hopes he can persuade Rory to take a chance on him with every electric touch. But soon, life conspires against him, forcing the GhostWalker to risk everything to protect the woman he loves....
Romance Military | Romance Paranormal | Fantasy Urban [Berkley, On Sale: May 2, 2023, Hardcover / e-Book, ISBN: 9780593638682 / eISBN: 9780593638699]
A danger filled visit to the San Francisco GhostWalkers
Will Rory be able to forgive Gideon's betrayal?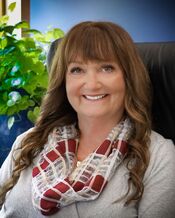 Christine Feehan is a #1 New York Times bestselling author fifteen times over with her portfolio including over 90 published novels, including seven series; Leopard Series, Carpathian Series, Ghostwalker Series, Drake Sisters Series, the Sisters of the Heart Series, Shadow Rider Series and her new Torpedo Ink series. Six of her series have hit the #1 spot on the New York Times bestselling list as well. Her debut novel Dark Prince received 3 of the 9 Paranormal Excellence Awards in Romantic Literature (PEARL) in 1999. Since then she has been published by various publishing houses including Leisure Books, Pocket Books, and currently is writing for Berkley/Jove. She also has earned 7 more PEARL awards since Dark Prince.
In addition to the #1 New York Times bestsellers list and the PEARL awards, Christine is honored to have made the bestsellers list for Amazon, B. Daltons, Barnes and Nobles, Bookscan, Borders, Ingrams, Publishers Weekly, Rhapsody Book Club, USA Today, Waldenbooks, Walmart, and the Washington Post. Other honors that she has received include being a nominee for the Romance Writers of America's RITA award, receiving the Career Achievement Award for Contemporary New Reality from Romantic Times Magazine in 2003 and in 2008 the Borders Lifetime Achievement Award.
She has been published in multiple languages with her books hitting bestseller lists in Germany and France. Her books are published in many formats, including audio book, e-book, hardcover and large print. In October of 2007 her first manga comic, Dark Hunger was released in stores. This was the first ever manga comic released by Berkley Publishing and it made #11 on Publisher's Weekly Bestseller's List. Her ground-breaking book trailer commercials have been shown on TV and in the movie theaters. She has been featured on local TV, appeared on the The Montel Williams Show, and her book Dark Legend was featured on the cover of Romantic Times Magazine.
Christine Feehan has also appeared at numerous writers' conventions and book signings including: Romantic Times Convention, Get Caught Reading at Sea Cruise, Celebrate Romance Conference, Emerald City Conference, Readers/Authors Get Together and numerous Romance Writers of America Conferences. She was also a special guest at the 2013 San Diego Comic Con and has hosted her own FAN convention.
1 comment posted.